---
Best Japanese Sewing Books
---
Hobby For Everyone
Here are a few books for all the ladies out there who have a passion for sewing, although this is a hobby that is highly popular for women, it doesn't mean that men can't sew, so for anyone who enjoys this very interesting and creative way of passing the time.
Or even making some side income from it, here are some of the best Japanese sewing books that introduce you to new and unique patterns coming from Japan to spice up your sewing passions.
---
Cult Book
Our first and the best Japanese sewing book in this list is Pattern Magic by Tomoko Nakamichi, a cult pattern-making book from Japan that takes inspiration from nature, geometric shapes, and from the streets of Japan's most popular cities. It is definitely safe to say that this book is among the most unique ones here thanks to the original and gorgeous creations inside.
Beautiful Photos
Also offered are beautifully illustrated photos of the designs so that you know exactly what to expect once you are also finished sewing. Be sure to give this one, and any of the rest in this list, a read if you want to learn many more unique and gorgeous sewing designs.
---
Never Out of Style
This highly anticipated book by Naomi Ito has finally been translated into English so that all of the English speakers can learn the unique and original sewing patterns from some of the masters at this, coming from Japan.
The book holds 18 sewing patterns that will never go out of style as their unique and fascinating designs will make sure to make anything look better. There are instructions inside for every part of the sewing process in order to teach you and help you have a smooth process of learning these sewing patterns.
Stunning Pieces
The pieces designed for wearing are surely some of the most interesting as you will have so much fun creating something that you know will look good on you or anyone you love. Have fun learning from The Nani Iro Sewing Studio book and enjoying the process of creating something that will look stunning.
---
Simple and Elegant
Yoshiko Tsukiori's DIY sewing book is here with more unique Japanese sewing styles to help you create even more clothes that will be as much fun wearing as sewing them yourself. The book has all it takes to be a part of some of the best Japanese books about sewing thanks to the 20 simple and elegant looking designs inside.
What makes this book even more desirable is that its author, Yoshiko Tsukiori, is an acclaimed Japanese fashion designer and also the author of The Stylish Dress Book so you know that you can expect some good things inside the contents of it.
Authentic
The 20 designs inside are authentic Japanese designs that will look good on anyone, Japanese or not. Some of the unique sewing designs featured inside are a Tunic Dress with Lace, Box Tunic, Smock Dress with Puff Sleeves, Blouse with Front Tucks, Straight-cut Tiered Skirt, and plenty of other designs that await your sewing skills.
---
Various Techniques and Methods
Have enough DIY sewed clothes to wear but are still looking for more interesting and thrilling ideas for more sewing? Then this Japanese sewing book by Emiko Takahashi is the perfect thing to help you keep entertained with your favorite hobby. There are all sorts of sewing techniques and methods inside that are perfect for the experienced and for the beginners as well.
60 Amazing Designs
Inside this sewing guide book, are 60 amazing designs for totes, handbags, purses, and similar accessories. All of them are described as easy to make and thanks to the clear instructions inside, that is exactly the case.
Imagine having 60 different variations of purses and bags to sew, that's definitely something that will keep you busy for a while and on top of that, there are added tips and guides on how to create the perfect decorations for them so that they will look unique and outstanding.
---
Elegant and Simple
Sato Watanabe, a Japanese fashion designer who specializes in elegant and simple pieces of wardrobe that anyone who knows a thing or two about sewing can create for themselves is here with another guide of his that is intended to help all of those who wish to create their own homemade clothes that will always look stylish and high quality.
What You Can Learn
This is definitely not his first book that focuses on this topic as Sato has plenty of other inspiring and helpful guide books that have served and taught many how to create their own clothes and accessories in their own homes. Some of the items that you can expect to learn from this book are the following:
Lace Shirred Blouse
Flannel Short Coat
Tiered Sleeveless Dress
Zip-up Vest With High Neck
and many more.
---
Famous Guide
We have Yoshiko Tsukiori here again with another one of her famous and inspiring guides that help whoever reads them to learn how to sew their own fashionable clothes and accessories.
This time, it's a Japanese styled dress book that has plenty of Japanese themed and inspired designs that look absolutely stunning complete with color-photos so that the person making them can have an idea of how exactly their new fashion item will look.
26 Designs
Featured inside are 26 designs for Japanese dresses that look super elegant, simple, and like the most comfortable pieces of clothes out there. They are not age-specific so a woman of any age can wear them and still look perfectly good.
Thanks to the diagrams and instructions inside, almost anyone who knows a bit about sewing can make them and have fun with their new homemade pieces of clothing that make anyone look gorgeous and elegant.
---
New and Unique Designs
You need more DIY dress ideas so that you can sew yourself at home? Well, no need to worry as Sato Watanabe is here for you again, bringing you 25 more totally new and unique designs for dresses to sew yourself.
For all of the women out there who love to sew their one clothes and have gotten pretty good at it, Sato brings them these simple and beautiful looking dresses that are perfect for any size or age.
25 Templates
There is a basic template for each of the 25 dresses inside and all you have to do is follow the instructions and adjust which size you like and get to sewing.
It is as simple as raising or dropping the hemline and you have the perfect fit for you. Sato Watanabe is widely known for creating some of the best Japanese sewing books out there, so you are in luck with this one.
---
5 Sizes
Yoshiko Tsukiori appears for the third time in our list so there must be something to her designs that many find super attractive and desirable. This book offers you 24 more unique and gorgeous designs for some of the cutest dresses, tops, outfits, and accessories for 5 sizes and for girls that are from 4 to 10- years-old.
Comfortable and Fun
Yoshiko is also known to be one of the best Japanese books about sewing authors so definitely expect great designs in this one as well.
The 24 cool designs inside have a variety of different styles that are perfect for different girls who have different tastes in clothes. They can freely choose from outfits and dresses that look relaxing, comfortable, fun, and much more.
---
Awesome Accessories
Akiko Mano's DIY sewing book is another one that offers some of the most amazing designs for clothes but they are only for girls from the age of 4 to 7. If you love sewing and have a little girl who fits this age guideline, then you are in luck as this book offers some of the best designs for cute dresses, tops, and accessories out there.
The book also offers unique tips on how to create matching and separate styles of clothes for each season and decorations for the clothes that will make them look absolutely stunning.
More Than Helpful
The book is a bit specific about the designs offered inside with the age criteria but if you have someone who happens to be in that age group, then this book is definitely going to be very helpful.
Japan is definitely known for many unique things and sewing is also one of them. Thanks to these Japanese authors and fashion designers who have created some of the best Japanese sewing books, now you too can learn their sewing styles and patterns.
---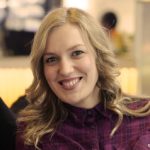 Alissa is an avid reader, blogger, and wannabe writer. (She's a much better cook than a writer actually). Alissa is married, has one human, one feline, and two canine kids. She always looks a mess and never meets a deadline.