---
Best Japanese Crochet Books
---
Amazing Artform
Crochet is a world-famous artform, mostly among women, that involves a crochet hook and some type of textile fabric to create all sorts of art, blankets, cup cozies, and all sorts of beautiful things out of textiles.
Of course, like many other things, different countries use different techniques for it, and the Japanese have a few of the most interesting techniques for it that you will learn about thanks to our top picks about some of the best Japanese crochet books.
---
First One
This book by Nihon Vogue has a lot of useful information about Japanese crochet and it is one of the first major Japanese crochet books to ever be translated into English. It's perfect for Japanese readers but also for people outside of Japan who wish to learn all of the differences and similarities between Japanese and Western styles of crochet.
Some of the things you will learn while reading this amazing guide are a variety of different creative approaches to classic crochet stitches like Herringbone, Aran, Waffe, Bavarian, Reversible Crochet, and a lot more.
25 Projects
This book includes 25 different and unique projects that can help you learn the basics and slowly work up to the more advanced projects. There are a lot of places where you can incorporate your creations and just feel good that you have created something that looks so elegant and peaceful.
Gayle Roehm has definitely done a wonderful job by translating the valuable Japanese knowledge that was hidden within this book, now people from all over the West can learn about their unique and fascinating crochet methods.
---
Everything Clear
This is another Japanese crochet book by Nihon Vogue that does a wonderful job of describing its contents. Even if you don't speak a word of Japanese, the diagrams of the motifs are clearly illustrated and you can have an even better time if you already know how to read the diagrams.
It's definitely not a problem if you don't as the descriptions in it are made so that you can have a fairly easy time understanding the contents and how to make the perfect crochet for yourself.
60 Motifs
The book has 60 different motifs to choose from, they look easy to make so this book is perfect for a beginner who wants to learn how to make the most beautiful crochet crafts within a very reasonable time frame. If you have no problem reading stitch diagrams, then this book is definitely the best Japanese book about crochet for you.
---
300 Unique Patters
Here is a Japanese crochet book by Boutique Sha that is definitely going to keep you busy for a while. It has 300 unique patterns and designs and each of those designs shows its own stitch pattern diagram.
The only instructions that you can read in this book are the small illustrations under all of the diagrams – yes, they do have instructions which definitely make things move smoothly and more easily.
Refreshing
The book is also a great source for new, rarely seen patterns and designs, so if you are feeling bored from the old and boring designs, this book is definitely the thing to bring back that old excitement of creating new and interesting crochet designs.
The illustrated instruction charts are definitely easy to read and follow for everyone, beginner or advanced crocheter, and you can't go wrong with this one as the 300 designs inside will make sure that you are kept busy for a long time.
---
300 and Some More
A book that also contains 300 extremely gorgeous and elegant flower-like designs that are perfect for the flora lover who is also a huge crochet enthusiast.
The book also includes 70 designs for trim and borders and most of the border designs also include the appropriate matching corner motif which definitely is considered as a nice added bonus.
Easy to Understand
You can expect clear and easy to read photos of the designs and a diagram that is easy to understand. There are charts with instructions as well so that the flower designs can look as elegant as possible.
The book will definitely suit the more experienced crocheter a bit more as the designs are not beginner-level exactly, but anyone can learn from the charts and instructions inside, so you can rest assured that you won't make a mistake if you decide to learn from this book and create some truly interesting Japanese crochet projects.
---
Knitting Guru
Hitomi Shida is considered as a Japanese knitting guru and her designs are definitely something worth putting into a crochet book. You are about to learn from the Japanese crochet master herself, so be ready to witness some truly inspiring designs.
This book is also for a more experienced people who has no problem reading the instructions about the designs already in the book. Her designs are unique and original so there is a chance that you haven't done anything like them before or even seen them ever previously.
Fascinating and Elegant
If you already have some experience doing this, then almost all of the designs that you try from Shida's book are going to look fascinating and elegant.
The Japanese knitting designs feature the following examples:
Popcorn stitches
Cables
Edgings
Twisted stitches
Round stitching
Step-By-Step
The step-by-step instructions are definitely a very cool bonus as you can succeed in creating her never before seen and totally unique designs using all sorts of different crochet methods and techniques that truly create wonderful results.
If you are a true crochet enthusiast, then these books that are considered to be a few of the best Japanese crochet books are definitely something to consider checking out as the contents inside hold truly valuable and gorgeous designs that you should definitely try.
---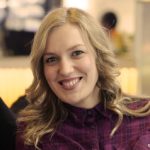 Alissa is an avid reader, blogger, and wannabe writer. (She's a much better cook than a writer actually). Alissa is married, has one human, one feline, and two canine kids. She always looks a mess and never meets a deadline.