---
Best Japanese Coloring Books for Adults
---
Time of Peace
Coloring is a very creative way to let loose and enjoy some free time of peace and quiet with your own thoughts and imagination. You can see how much children enjoy coloring, and they don't even know what they are doing most of the time.
If you want to unwind and let some of that stress go with a little bit of creativity, these books here are some of the best Japanese coloring books for adults that will prove perfect for that job.
---
32 Pages
The books in this article are also a perfect way to learn a few new things about the wonderful land of Japan. For example, this Japanese adult coloring book is filled with full-page illustrations and designs that draw inspiration from Japan's culture and traditions.
There are 32 full-page illustrations that will show you some of the wonders and beauty of Japan and the pages are quite big too, they are 8 ½ x 11- inch pages so you have plenty of space to color carefully and precisely.
No Bleeding
The illustrations are also printed on a single side only so that there is no color bleeding and overlapping designs that will mess up your whole creation. If you aren't all that into learning about Japan in a creative way, then this book can also make a perfect present for someone who is.
---
Most Fascinating Places
The title of this book says it all, it will help you clear your mind through this creative process that doesn't involve you to think at all and just relax and create your colored masterpiece.
This book by Andrew Vigar will make sure to take you to some of the most fascinating and breath-taking places that Japan has to offer. All of the illustrations are inspired by the ancient Japanese art style called Ukiyo-e which involves some of the most majestic and elegant looking art pieces ever made.
Added Bonus
There is an added bonus with this book that makes things even more exciting and that's the added texts behind each of the 22 beautiful illustrations in the book that create a short backstory about each of the art pieces.
---
300 Illustrations
Say hello to another one of the best adults Japanese coloring books as this one offers 300 of the most unique and coolest Japan related illustrations for Japan enthusiasts of all ages to enjoy.
The reason that this adult coloring book is actually perfect for any age is that there is a wide variety of images inside, some are goofy and less complicated for the younger audience, and others are super complex with tiny details that only an adult with patience could be able to understand how to color.
Keep You Busy
Nonetheless, this book is surely one of the best as those 300 images inside are definitely going to keep you busy for a while, and not a minute of that time will be boring thanks to the engaging and creative designs inside.
---
First Ever
You are in for quite the surprise with this one as this book by Camilla d'Errico might just be the best Japanese coloring book for adults ever as it was created by a very popular Japanese manga artist and Pop Surrealism superstar. On top of that, this is her first ever coloring book for adults and it still managed to become quite a hit.
Stunning Patterns
You can expect some very unique and fascinating portraits inside, as well as other stunning patterns and artwork that you have probably never seen before. A very exciting time is guaranteed with this one as you even have fully designed characters and other fun images that will offer a cool experience to color.
---
Gorgeous Way
If you do not know what a kimono is, it's a traditional and very beautiful style of dress that Japanese women used to wear all the time and they wear it to this day still. On top of that, it's also a gorgeous way of expressing one's art style as these pieces of clothing were always uniquely decorated and designed.
Unique Designs
Well, this Japanese coloring book for adults by Ming-Ju Sun offers a lot of unique and artistic kimono designs for you to color yourself and decide what colors each of them will have.
---
For Every Tattoo Lover
Here is a book by Jade Summer that every tattoo lover will adore as this one offers a few very unique tattoo designs that you can color yourself and get the feel of a real tattoo artist. It's also a great way for actual tattoo artists to practice their grip and coloring as many tattoos actually require being filled in with a variety of colors.
For All Skill Levels
The images inside are great for all skill levels as some of them are less demanding and some are more but they are all still fairly easy to color while still offering a challenge that will create all of the excitement that comes with coloring. If you are looking for even more coloring books, check out our selection of the dragon coloring books.
---
72 Illustrations
Our last pick for one of the best Japanese coloring books for adults is this one by Marabout, a book that offers 72 unique and creative illustrations that are inspired by Japan itself and ones that present a wonderful way of getting to know this magical land for yourself.
The book even comes with a thick board so that you can even color with the book on your lap and have an easy time to help you stay calm and relaxed.
Keep Up With Your Creative Side
This collection of Japanese adult coloring books presents a wonderful way of keeping up with your creative side as an adult and making sure to release some of that stress from all around, so be sure to try one or two and see how addicting it can actually get.
---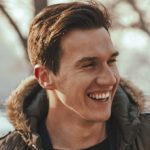 Michael is a graduate of cultural studies and history. He enjoys a good bottle of wine and (surprise, surprise) reading. As a small-town librarian, he is currently relishing the silence and peaceful atmosphere that is prevailing.