---
Best Native American Coloring Books for Adults
---
Amazing Way to Relax
Coloring books have been around with us for quite a long time. The first coloring books, in the form that we see them today, came in the latter half of the 19th century.
Coloring books are important because one isn't only taking a look at a number of pictures, but is actually coloring them himself or herself while trying to maintain a very healthy dose of reality in them. Some of the most intriguing coloring books are the kind that we will be taking a look at now with our best Native American coloring books for adults review.
---
Terrific Book
Marty Noble is an artist that has been featured on the New York Times bestseller list. One of her most beloved works is the 2017 coloring book, Creative Haven.
Eye-Catching
In the eye-catching pictures that Noble has graced her terrific book, we can see different kachina dolls, the ever-popular dreamcatchers, and a number of different things that carry the look. There is a total of thirty-one images, all of which are a genuine joy and satisfaction to color and to make them even prettier.
---
Great Example
ZenMaster Coloring Books have historically always released coloring books very much worth the time needed to enjoy them fully. Released in 2016, their book is a great example of what the best Native American coloring book for adults ought to try and emulate.
Imbued With Magic
The images presented are imbued with magic, a beauty that is out of this world, and all the while they remain grounded in the tradition of Native Americans that we all love. The pages knock off a pound of stress each time that an image has been finished.
---
Breathtaking
ZenMaster Coloring Books hit another home run with their 2017 publication. The tranquil and breathtaking grace that the book has is very much worth the gasps and the awes that inevitably follow the first time that one scrolls through the pages.
Wonderful Worlds
There are planes that transport the reader to a world that is brilliantly beautiful and that one yearns for, totem poles, animals that espouse sentiments, and plenty more things that will leave the reader with a sense of joy upon finishing them. One of the easiest coloring books to recommend.
---
Simply Stunning
Paul Gowder's work is one very much deserving of a more active fanbase. We love all the things that Gowder puts out and his 2016 book Pow Wow Coloring Book is surely one of the top coloring books for adults about Native Americans.
The Native American way is terrifically endowed with the might of Paul Gowder's creative hands as stunning images abound in this amazing coloring book.
Creative World
Gowder believes that adult coloring books are a means for the adults to enter into a world that is both serious and creative, as the everyday mundanity and stresses of life slowly yet surely vanish. Pow Wow Coloring Book features twenty different and distinct images that are sure to amaze the reader as they amazed us.
---
Unique Style
Dream Catcher Coloring Book's works are always worth the time needed to pick them up and enjoy the intricate, eye-catching designs that they utilize.
In Dream Catcher Coloring Book for Adults, we can see a coloring book that endows their pictures with a distinct, unique sense of Native American tradition while providing a surefire way to relax and enjoy oneself.
Personal Favorite
The cool and luxurious looking cover also makes the book an even more interesting and desirable thing to have. We don't recommend a lot of coloring books, but this one is one that we've found ourselves enjoying and that we think you'll love, as well.
---
Unlike Any Other
Adult Coloring Books' 2017 publication is a coloring book pretty much unlike any other. We love this coloring book so much that we think it belongs on our list of the best Native American coloring pages for adults.
Hits All The Hallmarks
The genuine and detailed pictures speak of artists that candidly enjoyed making them and ones that are very much passionate about the tradition of Native Americans. It hits all the hallmarks that are required to make a great coloring book. This is one of the easiest to recommend coloring books, but in terms of Native American coloring books, it is doubly as great.
---
Sheer Brilliance
Rod Barker's 2017 publication of the amazing Trail of Painted Ponies Coloring Book honestly left us astonished at its brilliance. The artistic mastery that Rod Barker obviously has is superbly showcased in the 26 pictures and images that are presented before the reader or colorist.
Amazing Level of Detail
The level of detail, attention, and – for lack of a better word – love that obviously went into this work is an immense one. Historical accuracy is achieved while eye-catching and awesome images are presented for the colorist's enjoyment. There's genuinely no way around it, Rod Barker's work at hand is one of the top Native American coloring pages for adults.
---
Beautiful Depictions
Kimberly Hawthorne is one of, if not the most amazing coloring book artists of our time. Each time that she releases one of her touching, passionate works, we are left speechless and this amazing coloring book did so with flying colors. Without a doubt, the images provided by Hawthorne are some of the most accurate and most beautiful depictions of the life of Native Americans.
Hard to Match
The scenery, the landscape, the firmament, and everything else are drawn with a zest and a deft potency of hand that cannot be matched. We enjoy coloring books for the same reasons as our readers do, but Hawthorne's work here reaches new heights. We recommend picking this one up.
---
Masterpiece
It is a widely recognized and known fact that once the Native Americans began cultivating the land, living their lives in the beautiful landscape, and enjoying the things they and their ancestors had made, they were rather sophisticated people.
If the reader picks up Indian Life in Pre-Columbian North America Coloring Book, he or she will see the jaw-dropping beauty that the Native Americans lived in prior to the voyage of Columbus in 1492.
Magnificent World
A total of forty-two meticulously drawn and beautifully depicted images are presented here as a touching look into a world so magnificent, yet so far gone is taken. If we could recommend just one book from all the Native American coloring pages made for adults, it would be this one.
---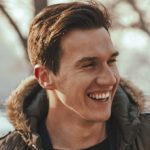 Michael is a graduate of cultural studies and history. He enjoys a good bottle of wine and (surprise, surprise) reading. As a small-town librarian, he is currently relishing the silence and peaceful atmosphere that is prevailing.