---
Best Native American Books
---
Beautiful Culture
When the first Europeans set sail and arrived at the beautiful, untouched, and immaculate land, it was the Native Americans were the ones that greeted them. It did not take long for the Native Americans to be misnamed and mistaken for other people, which eventually led to the larger-scale attack against the separate tribes of the Native Americans.
Today, we know how oppressed the Native Americans were and what trials and tribulations they went through only to be in severely depleted numbers today. Though we are aware of this cultural fact, it is seldom at the forefront of our thoughts. This is why we will now be taking a look at our best Native American books review.
---
Big Oakland Powwow
Tommy Orange is a great writer who was born on the 19th of January, 1982, in Oakland, California, USA. Orange's works are always top-notch. There There is one of his new Native American books published in 2018 that delves into the lives of a dozen Native Americans.
All twelve of them are on a voyage towards the so-called Big Oakland Powwow. They are associated and bear connections to each other in various ways, though they aren't aware of them, at least initially.
Characters
Some of the characters include the teenager Orvil, who learns what the beauty and job that traditional dancing can grant one; Dene Oxendene, who is trying to get his life back on track following the death of his uncle; and Jacquie Red Feather, who is off the bottle and trying to reunite with her family. There are genuinely not enough pleasant enough words that we can say. Let's just say it is one of the award-winning Native American historical fiction books out there!
---
Junior
Native American writer Sherman Alexie, born on the 7th of October in 1966, is a brilliant writer whose works we adore. The 2007 novel The Absolutely True Diary of a Part-Time Indian is one of the top modern books about Native Americans. The tale follows an up-and-coming cartoonist named Junior as he is brought up on the Spokane Indian Reservation.
Bright Young Man
Junior, as we come to know him, is a bright young man, resolved to control his own fate so he gives up the less-than-ideal education at home and goes to an all-white high school. Junior isn't afraid to show his worth, even though he's the only Native American present. The story is one of the most touching, heartrending, and acute stories we've read, and very much worthy of being on our list of the top Native American books to read.
---
22 Short Stories
Washington's own Sherman Alexie finds himself once more on our list with his one of the best-selling books about Native Americans named The Lone Ranger and Tonto Fistfight in Heaven. Would you like to know more about Alexie?
The novel is a collection of short stories, namely twenty-two of them, which are interwoven in one way or another. The protagonists have endured and weathered many storms, though still walk with dignity, poise, and ambitions.
Completely Mesmerizing
Sherman paints a picture where we see how different and how away from one another the Native Americans are, how different they are from the oppressive whites, and doesn't let up even in terms of how Native Americans lived their lives in the past and how they do in the present. Sherman's story here is mesmerizing and worth your time.
---
Albertine Johnson
Louise Erdrich, born on the 7th of June, 1954, is a terrific novelist whose works we cannot help but admire wholeheartedly. One of our favorites is the 1984 book Love Medicine that is also the first in a seven-novel series bearing the same title.
Erdrich's mastery with the pen is one that cannot be overstated; she brilliantly conveys how steadfastly the beliefs of the Native Americans were held. The main protagonist is Albertine Johnson, who is making his return to the Indian Reservation as a result of his aunt's death.
Deplorable Conditions
We see how deplorable, derelict the conditions in the reservation actually are; many a member has trouble with alcohol addiction, which in turn ties them all together in a manner that only Erdrich could achieve. Erdrich's insightful and inquisitive eye is in full effect in this novel and we recommend it to everyone. One of the greatest Native American books.
---
Rosebud Indian Reservation
Mary Crow Dog, known also as Mary Brave Woman Olguin and Mary Brave Bird, was a Sicangu Lakota member, who was born in 1954 but passed away in 2013. In honor of Mary's brilliant works, we will take a look at her great 1990 book Lakota Woman.
Mary lived a life without her dad, without electrical appliances, even without running water, on the Rosebud Indian Reservation.
Hopeless Life
Mary took to going against the faculty of drinking just for drinking's sake, against the restrictions imposed on women, and even the hopelessness of life on the Reservation.
Nothing short of completely absorbing, insightful, and heartbreaking, Mary's Lakota Woman is one of the best Native American novels that the reader won't forget about any time soon.
---
Niska
Willowdale, North York, Ontario's own Joseph Boyden is an amazing novelist. We are of the opinion that Boyden never ceases to amaze us and the 2005 novel Three Day Road adheres to this implication. Three Day Road is one of the top Native American books and the first novel in the trilogy named Bird Family. The novel follows Niska, the very final Oji-Cree woman that is living away from the land.
Coming Home
The story is set in 1919, as we see how one of Niska's boys has come back from the terrible Great War. Niska thus sets off on a voyage lasting three days with her canoe to get Xavier, the injured and morphine-addicted boy, back home. We see their stories touching, bringing memories that cut to the bone on the surface, and a poignant potency that only Boyden could muster up.
---
Karana
Scott O'Dell was born in 1898 but died in 1989. O'Dell's work is one that cannot be measured as it is a fortune. Island of the Blue Dolphins was published in 1960 and is one of the old Native American books on our list.
The story at hand follows Karana, who had been living on the Island of the Blue Dolphins for a number of years all alone.
Finding Herself
The island is majestic, with teeming wildlife, sea creatures that enjoy the beautiful landscape, and all but one Native American that was left when the others went away. We see as Karana weather season after season, year after year, all the while waiting for a ship to take her too, but nothing came of that. Instead, she learned how to care for herself and learned how to find who she actually was.
---
Thomas Builds-The-Fire
The brilliant writer Sherman Alexie is featured again on our best books about Native Americans list. Reservation Blues is a 1995 novel that we adore. It follows the life of a man named Thomas Builds-The-Fire, who lives on the Spokane Indian Reservation.
Magical Guitar
Thomas's life was going at a steady, if less than ideal pace when Robert Johnson, a legend in the Blues music industry comes to the reservation. Thomas is given as a gift by Robert his magical guitar, which prompts Thomas to form the Catholic Indian band named Coyote Springs. Soon enough, the alluring band is on a tour through their souls, but also through the beauties of Seattle and NYC. What a gripping and touching tale.
---
Heartfelt Look
Dorris Alexander, nicknamed Dee Brown, was a wonderful novelist who lived from 1908 to 2002. His amazing 1970 novel Bury My Heart at Wounded Knee is one that we love rereading for all its merits, so let's take a look at it. The novel and one of the most popular Native American books is a completely examined, heartfelt look at how the Native Americans were systematically killed off from the 1850s to the 1900s.
Heartrending Story
The tale utilizes all the means that could be useful in the extrapolation of facts, implications, and first-hand experiences of the very people whose family members, friends, and coevals were killed off. The writing is nothing short of heartrending and poignant and we would like for all the readers to pick up the terrific volume.
---
Finding a Way
Born in 1977, Thomas King is one of the leading writers as pertains to the books about Native Americans. The 1993 publication of Green Grass, Running Water is one that we wholeheartedly agree is a great novel.
The story jumps into how the strong, unfaltering women and the stubborn, less than fortuitous men were all trying to find a segue between the modern way of living and their ways.
Boyfriends
Alberta, a professor at a University, has two boyfriends, but all she wants is a baby; Eli as he tries to stand against a dam project which would prove more than lucrative for the ones leading it; and Lionel who makes his living by selling TVs.
As the three of them make their way towards the Blackfoot Indian Reservation, they meet a number of Native American elders. None of their lives will be the same after their time together, and the reader's life will be changed upon finishing this great story.
---
Tayo
Born on the 5th of March, 1948, Leslie Marmon Silko is one of the best writers we've read, period. The 1977 publication Ceremony is one of the classic books about Native Americans that we hold dearly as it is a wonderful story that always satisfies our appetites.
In Ceremony, we meet Tayo who is a fairly young Native American. Tayo is being held as a prisoner on the Japanese side of WWII for quite some time now. The young man's often lively and vibrant attitude has become something quite terrible as the depravities of war have entered his heart.
Modern Ways
As he makes his comeback to his reservation, he only feels more and more faraway from what and who he once was. He isn't like the others that jump headfirst into alcohol-riddled frenzies, but one that wants to make his life his own. As he tries to find himself, Tayo comes in confrontation with his more modern ways as of yet and the Native American traditions of yore.
---
Touching Story
Louise Erdrich is present on our list of the famous Native American books again as we take a look at the 2012 novel named The Round House. The Round House is one of the most touching, emotion-invoking stories that we've read.
It begins as we see a dad and his son attempting to uproot a tree from their house's foundation – this is a theme that repeats itself. The father is named Antone Bazil, while the son is nicknamed Joe. Antone works as a judge, whose beliefs in law and justice are ones that he holds steadfastly.
Ojibwe Tribe
When the mother, Geraldine Coutts, is found to have been brutalized and molested, she takes her things and steps into the respite of isolation. As we learn of the truth, we also familiarize ourselves with the Ojibwe tribe and their ways. Erdrich's trademark striking prose is one that will haunt the reader's mind for quite a long time. One of the best contemporary Native American novels. Erdrich also wrote wonderful Native American books for kids that you can take a look at.
---
Sweet and Melancholic
The 2009 novel of the amazing writer Sherman Alexie is one that is truly indispensable in terms of the best books about Native Americans. The novel War Dances is a collection of shorter stories, ones that are brimming with sweet, humorous, though undeniably melancholic tales of the reservation.
Alexie examines the way that the intra- and interrelationships have grown and been modified throughout the years. The sharp and always witty writing of Alexie is not amiss here, as we take the most touching looks in the lives of the Native Americans.
To Be a Native American
One of our favorite stories in War Dances is definitely The Ballad of Paul Nonetheless; the story pretty much exemplifies what it means to be a Native American in this day and age. If the reader isn't ordering or going to buy the novel, then we have no clue what he or she is waiting for. We reached the first half of our article, so we if you are looking for more book recommendations about Native American, keep reading!
---
Famous Pilot
Through Black Spruce is the second of the great Native American novels in the Bird Family Trilogy by Boyden. Through Black Spruce was published in the year of 2008. One of the main characters is none other than Will Bird.
Will is a famous pilot of the Cree bush, who is at the present moment in a comatose state. Will's niece Annie is a bright young soul, who has come back to be with her uncle.
Deep Connection
Though they are unable to communicate, we see that their bond and connection is one that cannot be overstated. We jump into the history of their family and the things that both went through. As the story inches towards its conclusion, the reader can't help but feel completely absorbed by Boyden's narrative and the storytelling prowess.
---
Father Damien Modeste
Louise Erdrich's Native American book series named Love Medicine is one of the best ever, but the fifth novel in the series is one that we think will always inspire awe in us. It was published in 2001 and has not stopped tugging at our heartstrings since.
We follow Father Damien Modeste, who is the priest of the Ojibwe people. As the natural end of Damien's life is fast approaching, as the anxieties encumber. Damien is in fact a woman, though has been keeping this a secret for as long as she can remember.
Larger Than Life
Damien had been working at the Little No Horse Reservation for the north of fifty years and is deathly afraid of the discovery. A colleague of Modeste's comes by the reservation to inquire about Sister Leopolda's life, but the truth might be larger than anything he could have expected – larger than life, in fact.
---
Abel
Lawton, Oklahoma's own Navarre Scott Momaday is a terrific author whom we adore. The 1968 novel House Made of Dawn is among our favorites of Momaday's and it's one we think can be considered as the most authentic book about Native Americans. The main character Abel is a very young Native American, who lived a sort of double life.
Two Lives
Abel lived a life that adhered to the paradigm of his ancestors – that of the Native American tradition. His other life, however, was that of the modern world, one that was founded in depravity, decay, exploitation, and such. As Abel was making his way back home from a war in a strange land, he knew he was being ripped by the tug of war in his heart, but he needed to find a way to make it work.
---
Hawkeye
James Fenimore Cooper is one of the most famous and well-renowned authors in this genre. His work has stood the test of time and the 1826 novel The Last of the Mohicans is one of the most amazing historic Native American novels.
In the crux of the forests of New York, the bold man named Hawkeye, also known as Natty Bumppo, is amongst the last of the Mohicans. He and his two friends Chingachgook and Uncas have been dragged into the midst of a battle between the Indians and the French.
Masterpiece
As the terrible events keep on happening, we see ambushes, mighty confrontations, abductions and kidnappings, savage beatings, and the like. All the while Hawkeye grows as a human and, more importantly, as a Mohican. The tale is brilliant and one that doesn't need our recommendation in our Native American book list for the reader to pick it up as soon as possible.
---
Mystery
Louise Erdrich is once more on our list of the famous novels about Native Americans with this 2008 book The Plague of Doves. In the way that only Louise Erdrich can write and no one else can emulate, we see the small town known as Pluto in North Dakota. In Pluto, there persists a mystery about a farm family's killing which plagues the minds of the inhabitants.
Unearthing the Truth
It happened a long time ago, but its footing in the minds of people is no less strong. Evelina Harp, a bright young girl, Mooshum, Evelina's granddad, and Antone Bazil Coutts, a judge, come together as their lives, memories, and their stories coalesce to unearth the truth that will not leave the reader with a steady rhythm of the heart.
---
Main Protagonist
Born in 1940, but passed away in 2003, James Welch was an extraordinary writer. His works left a mark like no other and our favorite is definitely the 1974 novel named Winter in the Blood.
It is a read that we feel cannot be left out when speaking of the best Native American books. We follow the protagonist, who is a man in the midst of his life – aged only thirty-two – as he makes his way through life.
Haunting Memories
The lethargic way that he tries to go on with his life is one that the reader feels in his or her knees. The memories that haunt him are ones that never let up, though there is hope. The reader follows as the fairly young man tries to get the better of time's ravages – his memories. What a good Native American book!
---
Karl and Mary Adare
Published in 1986, The Beet Queen is one of the most recognizable works and the best Native American novel by Louise Erdrich. It is one of the Love Medicine series books and its potency can and should never be understated.
Karl and Mary Adare have just arrived by means of a boxcar in North Dakota's Argus. The year is 1932 and the season is a teeming, beautiful spring. As the two had been left without parents in a fashion wholly odd and eldritch, they find respite in their aunt and uncle's butcher shop.
Unforgettable Character
This is how we jump into the nearly half-decade story of their growths. The characters that drive the story are ones that the reader will surely not forget in the near future. The novel's power, absorbing might, and tender caress speaks volumes about the point of it all while making a point of how life was back then and how life is right now.
---
Young Man
The final entry by Sherman on our list is, of course, the amazing 2007 novel and one of the good books about Native Americans named Flight. Flight is truly a story unlike any other and one that will linger in the mind of the reader for a long time.
In Flight, we walk alongside a teenager that was never claimed by his dad, so he remains as not a legal Indian. The life of the young man has seemingly culminated with the act that he is about to commit, one of a highly violent and brutal nature.
Voyage Through Time
As the choice is about to be made, he is blasted back in time to the body of an FBI agent in the Civil Rights period. His voyage through time doesn't end there, but continues past an Indian boy's life during Little Bighorn's infamous battle, then to an Indian tracker, and then finally coming back as a pilot in our time, though definitely not the same person he was a little while ago.
---
Saul Indian Horse
The brilliant Canadian writer, Richard Wagamese, was definitely one of the best writers of his generation and one whose worth will never be forgotten. The 2012 novel Indian Horse is one of his greatest achievements and one that can't be left out of any list counting down the best books about Native Americans.
The main character, Saul Indian Horse, has found himself at rock bottom. The last time he touched the bottle, Saul almost died of alcohol poisoning.
Different World
Now, Saul is dead-set on making things better and this has to start with finding his peace of mind and this peace of mind can only be achieved by way of explaining his story. As we jump into Saul's life, we see a world that is vastly different from ours, but one that feels like home with the way that Richard Wagamese writes it. Indian Horse is the most popular Native American book that we cannot recommend enough.
---
Bird Family Trilogy
The last book in the Bird Family Trilogy, The Orenda is one of the crowning achievements of Joseph Boyden's writing career. The Orenda was published in 2013 and numbers a hair under five-hundred pages. In the depths of winter, a landscape so bleak and unrelenting, blood has been shed, a girl has been abducted.
Snow Falls
The young Iroquouis female, Snow Falls, has been taken by Bird, one of the most prominent Huron Nation warriors. Bird's family was killed a long time ago, though not long at all in his mind. Snow Falls reminds Bird of his child, which pains him even further. As the story progresses into a climax that scolds the heart of the reader, we come full circle with a volume so great.
---
John Dunbar
Michael Blake is the author of the great Dances with Wolves series whose first novel is the 1988 novel with the same title. Dances with Wolves is a gem of literature from Native America and was also adapted into a movie that we love wholeheartedly. John Dunbar is, at the present moment, a man alone.
Becoming a Better Man
He received precise orders to keep an army post that was abandoned some time ago, but one that is also far away from any modern people as he knows them. As things are wont to happen, John needs to reconnect with civilization, for better or worse, and thus he walks towards the Indian camp. His story has only just begun, but we already know that it will make him a better and more accepting man.
---
Must-Read
Chicago, Illinois born Jim Fergus is a writer whose literary worth is indisputable. One of the most beloved stories written by Fergus is One Thousand White Women which was published in the year 1998. One Thousand White Women is also a series with the novel at hand being the first of three.
May Dodd
The novel follows May Dodd and a number of women that, by coercion of the United States' government, find themselves traveling to marry with the Cheyenne Indians as part of a program named Brides for Indians. While the US government only intended to assimilate the Indians, what they didn't account for was the fact that May Dodd and her companions would enter a journey unlike any other. One of the best novels about Native Americans.
---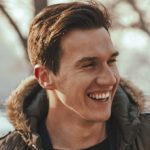 Michael is a graduate of cultural studies and history. He enjoys a good bottle of wine and (surprise, surprise) reading. As a small-town librarian, he is currently relishing the silence and peaceful atmosphere that is prevailing.