---
Best Native American Historical Fiction Books
---
Exciting Genre
Historical fiction is one of the most exciting genres to read about and to write in. The scope of what can be written, what can be discussed, what can be changed, altered, or modified, and what time period can be encompassed are all limitless.
One of our personal favorite subgenres is the historical fiction about Native Americans and while we are now going to countdown our picks of the best Native American historical fiction books review, we will also explain our choices and discuss the novels' merits.
---
Little Frog
Louise Erdrich is an amazing novelist whose works are often cited as being the best Native American historical novels and, in our opinion, The Birchbark House from 1999 is one of her greatest. Little Frog or Omakayas is an Ojibwa tribe member.
Spirit Island
While Omakayas was still a fairly young child, the smallpox epidemic made its way to Spirit Island, leaving the island tenantless barring Omakayas. Luckily for Little Frog, a woman called Tallow happened to save her and brought to Madeleine Island, where Tallow lived with her family.
Little Frog's life took a sharp turn, but her new family is genuine. However, smallpox didn't go away just like that and the fear persists nonetheless. The Birchbark House is a perfect Native American book for young kids.
---
Personal Favorite
Tommy Orange has written some of the best books in this genre, without a doubt. Our personal favorite is There There that was published in 2018. We think that it belongs on any list trying to find what the best Native American historical fiction book is.
Colorful Characters
There There tackles the lives of some twelve Native American people. A lot of them are going on a trip towards Oakland's Big Powwow, but they don't know that they are all interconnected. We meet all of the characters, ones in the fiery midst of their lives, others with aspirations to come, and others trying to expiate their sins. Doubtlessly, one of the most touching tales we've read.
---
Albertine Johnson
Another entry on our list is the book that brought Louise Erdrich on the map. Love Medicine was published in 1984 and is the first book in the Love Medicine series. Albertine Johnson is coming back to the Reservation where he was born and brought up, but eventually left.
Drowning Sorrows
The death of his aunt is what's pulling him back once more, as Albertine notes the dilapidated state of the reservation. The prevailing issue seems to be with alcohol and how everyone is trying to drown their sorrow, not knowing that the sea is filled with the bodies of their kind. Erdrich's writing here is at an all-time high and we recommend it a lot.
---
Bird Family Series
Joseph Boyden is from Willowdale, North York, Ontario, in Canada, and is a superb writer. Three Day Road, a novel of Boyden's, was published in 2005 and we think it's an easy pick for our list here. Three Day Road is book number one of three in the Bird Family series. The protagonist, Niska, is the last Oji-Cree lady, still living on the land.
Dangerous Journey
In 1999, Niska's children are coming back from the First World War, then called the Great War, and she begins a perilous, dangerous journey along with her canoe to get Xavier back. Xavier was wounded in battle and is now addicted to morphine, but Niska isn't ready to let him go. The writing is a melancholic, yet genuinely invigorating one. One of our favorites, surely.
---
White Man's Dog
Blackfeet novelist James Welch was a writer that always delivered with his works. However, if we need to pick just one of his works, it would have to be the 1986 book titled Fools Crow. This is the best historical fiction novel about Native Americans that is situated in Montana following the Civil War. White Man's Dog, a fairly young Blackfeet Native American, is our protagonist.
Lone Eaters
White Man's Dog is nearing his transformation into a man as he is also a part of a group called the Lone Eaters. Then, however, the whites begin storming the planes, so the Native Americans are left with a choice of either fighting for what they're worth or giving up immediately. When White Man's Dog kills another group's leader, he is renamed Fools Crow. A harrowing tale, to say the least.
---
Brilliant Story
A very easy-to-pick book from the always great Louise Erdrich is the 2012 publication of The Round House. The story is candid, harrowing, and brilliant. We see two people, a father and a son, as they are having trouble with pulling out the roots of a tree which is stuck to the foundation of their home.
Upside Down
Antone Bazil, the dad, is also a judge that thinks justice and the law is the most important thing in the world. However, when Geraldine, Bazil's wife, is discovered having been assaulted and raped, their world is flipped upside down. The wife goes into a retreat of sorts, trying to steer clear of pretty much anyone. The story develops into the top historical fiction book about Native Americans that we've read.
---
Weathering the Storm
Hearsay might imply that this is the Louise Erdrich show, but we really can't get enough of Erdrich's distinct and trademark writing style. Another of Erdrich's books we feel belongs on our list of the good Native American historical fiction books is the 1988 novel Tracks.
Tracks follows a group of Native American people as they tried to weather the storm. All they wanted was to keep the land that they had cultivated, but a force unlike any before was afflicting their wounds each day.
Unmatched Storytelling
Erdrich's sense of awareness and ability to transport the reader into the past is unmatched in this genre. Louise features a number of characters from the Love Medicine series also in this novel. We suggest picking up Erdrich's book at the soonest.
---
Will Bird
Joseph Boyden finds his works on our list once more with book number two of the Bird Family series. Through Black Spruce is a 2008 novel written by Boyden and one we think is crucial to any list trying to uncover the top historical fiction books about Native Americans.
Will Bird is a well-known pilot and a member of the Cree, who is also right now in a coma. By what contrivance of nature Will ended up in this state, we can't say, but Annie, Will's niece, was there to sit with her comatose uncle.
Intimate Link
In spite of the fact that she wasn't even around when Will found himself in a hospital, she still came by. Though words are barely exchanged between the two, we see an intimate link that they share as their story is told to us and our hearts flutter as the words roll off of the pages.
---
Father Damien Modeste
Book number five of the Love Medicine series is one of the best in the series, but also among the greatest historical fiction books we've come across. The 2001 tale's main character is Father Damien Modeste. Damien is an Ojibwe priest. As Damien is now getting far too old to go on with his line of work, his dreads and fears are growing.
Well-Kept Secret
The truth is that Damien is actually female, but the secret has been intact for decades. When an investigation begins being carried out about a certain Sister Leopolda and Damien's life as a priest is driven to its finale, we see a story that invokes tears and a bittersweet taste.
---
Crucial Addition
Richard Wagamese, a superb Native American author from Canada, is a writer whose works are crucial for any list, but if we had to pick just one it would be 2012's Indian Horse. We believe that Indian Horse exemplifies what any list of the best Native American historical fiction novels ought to look for.
Death's Door
Saul Indian Horse is a man that has been tricked by the bottle. Saul loves drinking, but his love very nearly drove him to death's door. Saul can knock on the aforementioned door once more or get his life back on track. Saul chooses the latter, but his journey is not going to be an easy one, but one with many obstacles and troubles.
---
Young Boy
Sherman Alexie is a terrific novelist from Wellpinit, Washington, USA. His book titled Flight, published in 2007, is one of our favorites in the genre. The main character of Flight is a Native American boy whose dad never actually claimed him, so that he is left as not-a-fully legal Indian. The young man's story seems to be building up to a tumultuous climax, one where a lot of blood would be shed, when a miracle occurs.
Down the Line
The young man is thrown down the line of time into an FBI agent's body, then to a younger Native American's during a terrible battle, to a tracker, and back once more to him, as his decision is now made doubly as hard. Alexei's writing style is one that we cannot get over as it is brilliant.
---
Ominous Rumor
For a final time on our list of the best-rated historical fiction books about Native Americans, we have a Louise Erdrich novel. The Plague of Doves was published in the year of 2008 and it tells a story set in Pluto, a North Dakota town.
For as long as the people can remember, an ominous rumor and mystery have hung in the minds of the many about a farm family's murder. While the murder, itself, transpired so long ago, there still lingers the story's bell-toll.
Characters
The main characters of the story, Evelina Harp, Mooshum, and Antone Bazil Coutts, are the ones that drive this terrific novel's story and they aren't going to be forgotten by the reader anytime soon. The truth sets us free, but what when the truth is so painfully hidden?
---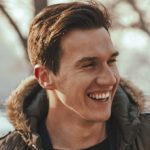 Michael is a graduate of cultural studies and history. He enjoys a good bottle of wine and (surprise, surprise) reading. As a small-town librarian, he is currently relishing the silence and peaceful atmosphere that is prevailing.