An Oldie But A Goodie
I am sure that a lot of younger readers may not know who the great Jim Harrison is, which is why I am writing this article. I would love nothing more than to introduce this prolific author to a new demographic.
Some of the best books and poems out there were written by Jim Harrison. He is not only a novelist, but also an essayist and a poet. An extremely versatile writer, Harrison has covered genres ranging from children's literature to memoirs, and covered topics such as sport, travel and food. He has something for everyone.
A Master Of His Craft
Jim Harrison was born in 1937 to parents whom were avid readers. Harrison became a full-time writer and received many accolades over the years for his works. He is considered America's "foremost master" of novellas, having published 24 in his lifetime.
Despite the great range of his best rated books, Jim Harrison himself has said that out of all his writing throughout the years, his poetry was the most important. Thus, while in this article I will be covering my top ten Jim Harrison books, you must do yourself a favour, and read some of his poems to get a true idea of who Jim Harrison was.
---
Best Jim Harrison Books
---
3 For 1
As it was his first commercial success, this is the perfect place to start when looking at the best books by Jim Harrison. There are three epic narratives in this novel: Legends of the Fall, Revenge, and The Man Who Gave Up His Name.
I have to say I was not expecting that when I first picked up this book, but I was pleasantly surprised. Each novella is completely different; however, revenge is a strong theme in all three stories. Considering the darker themes and how he kept this novel from being depressing, I am not at all surprised that this is one of Jim Harrison's best rated books.
A Magnificent Trilogy
Revenge is set up against the backdrop of Mexico and is about a man who is in love with his friend's wife. This friend is the head of a cartel, and a man of money and entitlement. What follows is a journey of love and revenge, with a powerful, albeit unexpectedly human, ending. The Man Who Gave Up His Name is slightly less dark, with a successful businessman giving away all his money and moving south to become a cook.
Legends of the Fall is a story that revolves around Tristan, who cannot get past his brother's death. A very complicated and tormented character, Tristan decides to travel the world. Throughout this time, multiple tragedies befall his family, which ultimately ends in grief. Harrison has a unique way of dealing with these intense topics but doesn't sensationalise them.
---
A Woman's Journey
There are not many male writers that are successful in writing from the female perspective. It is why I went into this book only slightly hesitant. However, I was shown once again why Jim Harrison has best-selling books. It can be difficult to capture the true complexities of what it means to be a woman. Harrison effectively delved headfirst into these layers and conflicts of identity that go hand in hand with being a woman growing up in a patriarchal society.
Dalva follows the story of a character by the same name. At 45-years-old, Dalva is reflecting back on her life of love and loss. Leaving California and returning to her native Nebraska, Dalva begins the journey of confronting all her demons: her first love, her grandfather, the son she was forced to give up for adoption and her Sioux heritage. This path she is on may just lead Dalva to heal the wounds of her past.
An Epic Family Tale
The Road Home is the second novel of this series, continuing Dalva's story. This time, her peculiar but wonderful family is part of the journey. This book was like a retelling of Dalva's story, but instead from different characters perspectives.
It is no surprise that this series contains a couple of the best Jim Harrison novels. These are raw and real stories about the realities of what it means to be human. This series is for men and women alike; trust me, it is completely captivating, and will leave you amazed at Harrison's talent.
---
A Cult Classic
Once again, we see Jim Harrison doing what he does best: writing novellas. Brown Dog follows the adventures of the titular character, a Michigan Indian, gathered together for your reading pleasure all in one volume. Anyone who has read this book will understand why it is arguably one of Jim Harrisons most popular books.
In this cult classic, we see the down-on-his luck Brown Dog as he navigates life and love. Rescuing the body of an Indian from a lake, wandering Los Angeles searching for his stolen bearskin, adopting two Native children, and fleeing the authorities, are only a few of the wild antics we see Brown Dog partake in. With an overindulgence in food, drink and women, while searching for a chance at redemption, Brown Dog is the most outrageous character, with a heart of gold.
A Beloved Character
Since the first novella was released over two decades ago, Brown Dog has been a most beloved character. I had heard of BD on the odd occasion from other booklovers, but I didn't understand why they loved him so much. I decided to see what all the fuss was about in this book, which brought together all the Brown Dog stories. I was introduced to this irresistible, everyday character that Harrison brought to life.
I consider this to be one of best books Jim Harrison has ever written. Brown Dog is a walking paradox of a man, who has crazy and exciting adventures which are intertwined in this book. Highly recommend, it is so worth the read.
---
Two Brilliant Standalones
This series consists of two Jim Harrison books that don't have to be read in order: True North and Returning to Earth. In True North we meet David, who is descended from a long line of wealthy land barons. The Burkett family are unethical loggers and miners. David decides to investigate how his father and their ancestors could exploit thousands of acres of pristine land for financial gain. Along the way, David has to wrestle with the sense of guilt he feels for the destruction caused by his family.
Returning to Earth tells the story of Donald, a middle-aged Chippewa-Finnish man, who has just been diagnosed with Lou Gehrig's disease. Donald wants his family to help him end his life, and in return, he wants to help them find redemption. Through dictating family stories, Donald goes on a journey of his history, and in the process, he helps his family come to terms with life and death.
Extraordinary And Unforgettable
Both of these books are ranked as some of Jim Harrison's best works, and truly cemented him as a master of his craft. While the stories tackle distinctive difficult topics, the theme of the family bond is overwhelming.
With strong characters, who are not only endearing but also entertaining, this series shares two profound and moving stories. Harrison somehow takes disturbing topics and makes you unable to ignore the realities that they bring. These truly brilliant books are definitely ones to add to your list.
---
On The Road
Hard times have befallen our 60-year-old protagonist, Cliff. Not only has his wife, Vivian, left him for an old friend, but his beloved dog has died. And now, Vivian has somehow managed to evict Cliff off the farm that he has called home for the past four decades. What is a retired man to do in such a predicament? Go on the trip of a lifetime, of course!
Cliff decides to hit the road and journey through America. Childhood puzzle in hand and a stop along the way to pick up an old friend, Cliff is determined to push himself out of his comfort zone. With a whirlwind affair, a snake farm, and a son that is a big-time movie producer, this book takes you from one wild adventure to the next.
A Feel-Good Story
It is clear that the best books by Jim Harrison have a way of really tugging on your heartstrings. He successfully reminds people to focus on the simple things in life that bring the greatest pleasures. He takes big topics and strips them down, until you get to the base of it all.
Harrison also shows us his wicked sense of humour, and I absolutely loved every second of this book. It takes the well-loved road trip story where a character finds themselves along the way and makes it warm and heartfelt. A simple and easy read, if you're looking for a feel-good story, this is the book for you.
---
Life Is A Train Ride
By now I am sure it is no surprise that when I refer to a book that is one of Jim Harrison's best, it contains novellas rather than one big novel. The Woman Lit by Fireflies contains three short stories, the first of which is Brown Dog, and you are familiar with that one already.
Sunset Limited is the second novella and details the reunion of five college friends. Their story starts off around the Vietnam war days. This group has a rocky start, as their protest efforts results in them all ending up in jail. From there, the book shows us how four of the five have moved on with their lives, but the fifth, Zip, has continued on a chaotic downward spiral, and is now sitting in a Mexican jail.
The Main Attraction
The main novella of the hour is of course The Woman Lit by Fireflies. The story introduces us to Clare, a trust fund woman in her early fifties, who has decided she can no longer tolerate her husband. Despite 30 years of marriage and two children together, Clare decides to leave her husband. This is where the story gets interesting.
Clare leaves her husband in the most unconventional of ways. I won't spoil this part for you, as it will leave you in shock, but somehow laughing at the audacity of it all. You need to experience it for yourself. These are three very different stories, but one point they all highlight is how the past can affect the future.
---
It's The Destination, Not The Journey
Buckle up my fellow bookworms, here is another road trip adventure book I consider to be one of the best by Jim Harrison. Three unlikely companions team up for an expedition across America. The unidentified narrator makes a passing remark in a bar to Tim, a Vietnam veteran with battle-scars. In their intoxicated states, the two concoct a plan to blow up a dam out west in order to save the Grand Canyon (or so they believe).
Along the way, the duo picks up Sylvia, Tim's naïve and beautiful girlfriend. What follows is an insane ride consisting of any and all vices: drugs, alcohol, and a trunk filled with dynamite. These three riotous friends share everything from crazy ideas to destruction, chaos and love.
Read It And See For Yourself
If you read the book reviews of this Jim Harrison novel, you will see they are varied. People either love it or they have mixed feelings on it. Personally, I enjoyed it! The climax of this book is utterly brilliant and unexpected. All three characters are so different, yet they're all fighting their individual inner demons.
I would definitely say this is your typical road trip adventure story, except the journey is for the most insane reason, and is probably more chaotic than anything else you may have read before. You will have to give it a read and make up your own mind – but I think you're going to love it.
---
Something Old, Something New
The three novellas in this book may need to be read more than once in order to understand their complexities. While these stories may differ, there are similarities in theme. We are once again treated to a tale about Brown Dog, one of Harrison's most beloved characters. The best part about Brown Dog is that he has so many different adventures, you will never get enough of him!
In the title story, we are introduced to a man named Norman Arnz. Norman is a 67-year-old retired real estate agent and a dealer of rare books. He is confronted with the relationship between man and nature when a friend of his becomes brain damaged after his car crashes into a tree. Norman decides to retire to the Michigan woods, and narrates the tale of his friend's life leading up to his life-changing accident.
Something New, Something True
I Forgot To Go To Spain is the third novella in this triumphant trio. I should remind you that not only did Jim Harrison write some of the best books, he also wrote incredible poetry. While this story does not contain Harrison's own poetic literature, it is about a poet with a bleeding heart.
Now in his fifties, this poet is travelling to reconnect with an old flame. In the process, he is forced to look inside himself and re-examine the path he has taken that led him to this point in his life. Each of these stories are full of raw emotion and sentiment, leaving you thinking about the characters long after you've finished reading them.
---
Stuck At A Crossroads
This novel is one of Harrison's earliest works, published back in 1976. Luckily, this is not one of Jim Harrison's books you have to read in any specific order, as it doesn't contain novellas. Farmer is the story of Joseph, a 43-year-old farmer and teacher who finds himself at a crossroads, in more ways than one. You could say it's his mid-life crisis.
Pondering on his life, Joseph realises that he has never ventured much further than his farm in Michigan. His entire life has been in one place. After his mother dies, Joseph feels like he too could die at any moment and will have never even seen the ocean. Should he leave his farm and see what the rest of the world has to offer?
Two Plus Two
Besides brooding on the fact that he very well may die tomorrow, Joseph has also found that he is losing interest in fishing and hunting – two things he used to love. But now, Joseph has found two new things to love: two women! One is a young and vivacious student, and the other, his childhood friend he was always meant to marry.
In this Jim Harrison novel, considered one of his best, you will be taken on a journey with Joseph, thinking very human thoughts that crosses all of our minds every once in a while. I love how Harrison has this knack for making a reader sit back and really think about things.
---
Pushing Boundaries
Out of every Jim Harrison novel I have read, I consider Sundog to be his best. I am sure others would disagree, but I just really enjoyed the way this novel was written. The narrator is a journalist; however, he is not the main character in this story. The main character is a man named Robert Corvus Strang.
Robert suffers from epilepsy. Despite this, he pushed himself to work as an engineer on the building of dams, bridges and irrigation projects. This career allowed Robert to explore places far and wide and he spent a decent amount of time travelling through South America. While his chosen career brought him adventure and meaning, it also brought him significant pain.
A Different Perspective
What I loved about this book is that Robert's story is actually being told from the journalist's point of view. He is reciting his months-long interview with Robert. We are taken on the journey of Robert's life, and the many places that his work led him to. Now bound to a wheelchair, Robert details his previous life to the journalist, rich with food, women, alcohol and drugs.
As the reader, we are taken through every part of Robert's life and we see how he ends up being the kind of person that a journalist wants to write a biography about. Jim Harrison is at his best with this book, tackling serious matters, but making you laugh at the most absurd moments as well.
---
Final Thoughts
By now you must be absolutely dying to pick up a book by this truly great American author. My aim was to share what I think are all the best novels by Jim Harrison. Writing this review made me want to go back and reread all these books again. While this article was directed at his novels and novellas, be sure to also check out some of the poetry books by Jim Harrison, like Songs of Unreason. His poems were his true pride and joy.
Harrison sadly passed away of a heart attack in 2016, but his legacy lives on in his writing. He left behind great works that we can still appreciate now, and in the years to come. Harrison wrote so much that there is no shortage of novels, poems and essays for people to read.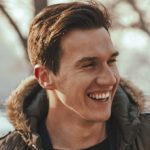 Michael is a graduate of cultural studies and history. He enjoys a good bottle of wine and (surprise, surprise) reading. As a small-town librarian, he is currently relishing the silence and peaceful atmosphere that is prevailing.