A Best-Seller
Born in Paris in 1955 and raised in Los Angeles, Lisa See is a New York Times best-selling American writer and novelist. With a busy and diverse career, Lisa See has moved across the writing space, going from a freelance journalist to having her articles appear in magazines such as Vogue. Lisa See is now a renowned author, with her best books gaining worldwide recognition.
You may have heard of a couple of Lisa See's most popular books, such as Shanghai Girls and Snow Flower and the Secret Fan. These are just two of the eight incredible books by See that I will be reviewing in this article. She is the kind of author that you will truly connect with. Lisa See's best works are not only novels containing ideas she has developed; See also writes about the history of her family.
It's All About The Inspiration
While growing up in Los Angeles with her mother, See spent a lot of time with her father's family in Chinatown. This is no doubt where she got the idea for her first book, On Gold Mountain: The One-Hundred-Year Odyssey of my Chinese-American Family, which followed the journey of See's great-grandfather.
See has always been drawn to stories that have been long forgotten, covered up or even lost. Not only do her books highlight the strong bonds between women, but they are also so authentic and well-researched. By the end of this article, you will be dying to get your hands on a Lisa See book, and then you will get to experience the magic in her writing first-hand!
---
Best Lisa See Books
---
A Lifelong Bond
I chose this book first because I wanted to reel you in immediately so you can experience for yourself why this is one of Lisa See's best-selling books. Lily's story takes place in nineteenth-century China, in the remote county of Hunan. At the age of seven, Lily is paired with a laotong; this is a type of relationship practiced in the Chinese culture, specifically in Hunan, where two girls are bonded together as kindred sisters for eternity.
The laotong is Snow Flower, and she introduces herself to Lily by sending her a silk fan with a poem painted on it. The poem is written in a secret language created by women in that time, so that they may communicate in secret. This allows Lily and Snow Flower to connect without the influence of men. Throughout the years of this beautiful story, Lily and Snow Flower send each other messages in unique and secretive ways, sharing life's triumphs and tribulations.
From foot-binding, arranged marriages, loneliness, the ups and downs of motherhood, and so much more, Lily and Snow Flower have created a lifelong bond of friendship so deep, that it is unbreakable. Until a misunderstanding arises, one that threatens to rip their friendship apart.
A Cultural Treasure
Personally, I really resonated with this story about such a deep friendship, that it actually struck a chord within me. The way Lisa See writes the characters in her books is arguably why she is ranked up there with the best. The relationship between Lily and Snow Flower is so endearing and just written so beautifully. It was difficult for me to read about the lows these two women endured throughout their lives but seeing how they helped each other through it all made this book sad and beautiful at the same time.
When I first started looking into this book, I found that for this novel, Lisa See did her best to keep it authentic in every way. She travelled to the remote area of Hunan, apparently as the second foreigner to have ever been in that location, in order to research this secret language that was used by women in that time period. It has been said that it was kept a secret for over one thousand years.
Authenticity
There aren't many authors out there like Lisa See that will go to such lengths to research a book so that it is the best, most authentic version it can be. Reading this has made me so appreciative of the freedom that women have today, but equally made me eternally grateful for my friends. I also loved the fact that it went into the history of China, so if anyone is a fan of historical fiction, this novel would be a good place to start. It is a deep read, but one that is well worth your time. I could not recommend this book more.
---
From Riches To Rags
I simply cannot write about Lisa See's best books and not bring up this series. I will preface this review by saying that these two books absolutely must be read together. The first book ends rather abruptly and leaves you wishing for more, but the two read in conjunction leaves a profoundly powerful and emotional impact on the reader. This is truly a beautiful story about the prevailing bond between sisters, as well as mother and daughter.
Shanghai Girls begins in 1937, where we meet Pearl and May. Living in Shanghai, these two sisters are living their best lives in the city of glamour and wealth. The two could not be more different. Pearl, the eldest, is stubborn and strong, while May, the youngest, is sweet and serene. Differences aside, these sisters are two peas in a pod.
Finding Refuge
Their father comes home one day and informs the girls that he has squandered away their wealth, and his only option is to the sell the sisters to suitors from America. What commences is a journey that will turn their world upside down but bring these sisters closer than ever. As Japanese bombs fall over their home, Pearl and May have no choice but to escape and find refuge with their husbands in America.
Through the Chinese countryside, escaping the brutal clutches of soldiers and across the ocean to the shores of America to start a new life, this is only the beginning of a long road for Pearl and May. At least, through it all, they have each other.
A Mother's Love
Dreams of Joy sees the return of Pearl and May. It is now 1957 and Pearl's rebellious daughter, Joy, has run away to Shanghai in order to find her birth father. Mesmerised by him, and blinded by idealism and defiance, Joy joins the New Red Society in China. She has not thought about the risks that come with being associated with the Communist system. We see Joy go through what is essentially the reversal of Pearl and May's journey.
Pearl is determined to save her daughter and puts her own life at risk to do so. Back in China, she comes face-to-face with her past, but she will not stop until she has found Joy. This story has loss and tragedy but ends with hope and reconciliation. Lisa See did her research, as always, and gives an authentic portrayal of what life was like in China during that period: wrought with famine, desperation and extreme poverty.
Powerful Feelings
This series is Lisa See at her best, writing about the natural ebb and flow of lifelong relationships. She has a knack for really bringing up the powerful feelings that these connections evoke in all of our lives. Trust me, these Lisa See books must be read in order. You will see for yourself why doing so puts them at the top of all of Lisa See's books.
---
Simply Exceptional
If you Google this novel, you will see that it is one of the best rated Lisa See books. Once again, See shows us how she does copious amounts of research in order to make her stories as accurate as possible. Her attention to detail is exceptional! In one of her best books, Lisa See gives us another story about the beautiful bond between mother and daughter.
This epic tale begins in an isolated mountain village in China, where the Akha people are entrenched in ritual and tradition. Li-yan lives there with her family, where they grow the finest teas. A bright girl, Li-yan begins to reject the customs she grew up with. When she gets pregnant out of wedlock, Li-yan is forced to leave her baby at an orphanage or give her over to the village elders to be killed. What follows is the years-long journey of a mother and daughter, finding their way back to each other.
A Learning Curve
I actually learnt a lot about tea while reading this book, which, while interesting enough, was not my favourite part. The best part for me was learning the history of this region in China, one I can honestly admit I had never heard of.
I feel like every time I see other book reviews of Lisa See's works, there is always someone else that has the same opinion. Lisa See knows how to educate people in a way that doesn't even feel like learning, and that is a skill for sure! If you are a fan of history like me, then definitely add this one to your list.
---
Joining Forces
This three-part book series brings us Lisa See at her best, with her incredible debut into fiction. Reading her other novels, this murder mystery series is very different from her usual historical fiction. Personally, I loved the change of pace from See's usual works and seeing how she has grown as an author.
Flower Net brings us the dynamic duo of Liu Hulan, a Chinese cop, and David Stark, an American lawyer (who also happens to be her ex-lover – spicy!). When both a U.S. ambassador and a Chinese politician's sons are found dead, these old flames are tasked with getting to the bottom of it. This series has three things I love in books: murder, mystery and romance!
No Spoiler Alert
It is so difficult to write a review on the last two books in this series because I really do not want to give anything away! So, I will keep them short and sweet. The Interior begins shortly after the events of the first book. Liu is dealing with the murder of an old friends' daughter, and David's firm in Beijing is helping a client complete the purchase of a toy company. Could the two be linked? Read it and find out!
Dragon Bones sees a controversial cult's rally end in mayhem. An American archaeologist turns up dead and ancient Chinese dragon bones have disappeared. Liu digs up more than she intends to while trying to get to the bottom of these suspicious events.
---
Something A Little Different
The Island of Sea Women is the latest book by Lisa See, having come out in 2019. A departure from her norm, this novel is based in South Korea rather than China. More specifically, the story revolves around the South Korean island of Jeju. This island is the home of two young girls, Mi-ja and Young-sook. Mi-ja and Young-sook share everything with each other; especially their deepest secrets.
Since the moment they met at seven-years-old, these two girls have been inseparable. As the girls grow older, they begin working with the village's all-female diving group, known as haenyeo. This is a term which specifically refers to a group of female divers from Jeju island, who make a living harvesting seaweed, molluscs and other sea life. The culture on Jeju island is characterised by females doing all the difficult and dangerous work in order to provide for their families.
Diving Deep
Their friendship spanning decades, Mi-ja and Young-sook have done hundreds of dives together. Throughout the Japanese colonisation, World War II, the Korean War, the invention of cell phones, and even the development of wetsuits for female divers, these two friends have maintained the strongest of bonds.
Regardless, it is impossible to ignore their differences. There are forces in play outside of their control that could push their friendship to the edge. You can tell that once again, this book is Lisa See at her best. The research she did is incredibly accurate (I still looked it up myself out of curiosity). I found learning about this island of female divers fascinating and I am so here for the girl power!
---
Family History
This is ranked as one of the best books by Lisa See; maybe because it is the first book she ever wrote, and it's a personal one. As a young girl, spending time in her family's antique shop in Chinatown inspired See to write this novel. The story follows her great-grandfather, Fong See, on his journey to becoming the 100-year-old godfather of Los Angeles's Chinatown and the patriarch of his family.
Growing up, See's great-grandmother and great-aunt told her the most captivating stories about her family's history. They told See the story of how her great-grandfather immigrated to America, proceeded to marry a Caucasian woman, had a family, and went on to become one of the most well-known Chinese on Gold Mountain. Fun fact: "Gold Mountain" is the Chinese name for the United States.
Digging Deep
As See got older, she decided to dig deeper into her family's past. See spent five years on her research. After interviewing almost one hundred relatives, scrutinising countless documents at the National Archives and immigration office, and raiding her family members' closet's and attics, Lisa See released this best-selling book.
Spanning across decades of history, this book covers everything. From tong wars, concubines and glamourous nightclubs to overcoming racist laws and discrimination. The fact that this is all a true story is mind-blowing. Lisa See really delves into the nuances of her ancestral history. Knowing that much about your own lineage makes me want to do some digging of my own. You never know what you may find out!
---
The World Is Your Stage
Death and the afterlife are prevalent in this book, so I would just like to give you a heads up. Regardless, this book by Lisa See is the best at portraying the beauty with which she handles such heavy topics. Set in seventeenth-century China, this story revolves around a play, called The Peony Pavilion. Fifteen-year-old Peony has read the play many times and is ecstatic to find out that her wealthy father is putting on a show of the play at his estate.
The book and the play are very much aligned, as Peony's life becomes almost entangled with the play. As a girl, she is not only forbidden from being around males other than those in her family, but Peony is also partnered up in an arranged marriage with a boy she doesn't even know.
Death Becomes Her
Peony's story is a tragic one. She unknowingly starves herself and dies, moving on to the afterlife. This is where she sees a boy she once dreamt about and fell in love with. As much as she longs for him, they cannot be together for she is dead, and he is not. Alone in the afterlife, Peony watches as the boy moves on and marries someone else.
Peony decides to insert herself into their lives, leading to terrible consequences for all involved. We follow Peony on her journey navigating the afterlife and coming to terms with the fact that she is no longer alive. A truly beautiful, yet somewhat tragic story, I enjoyed reading this. I really loved how Peony's life aligned with the events in the play, it was quite a unique touch.
---
Three Best Friends
Rounding up this article of Lisa See's best books, we have China Dolls. In 1938, we see Grace, Ruby and Helen competing at an audition for the showgirl roles in San Francisco's famous "oriental" nightclub called the Forbidden City. A chance meeting results in these three girls becoming fast friends.
Each girl comes from a completely different background. Grace is an American-born Chinese girl, running from her abusive father; Helen's family has deep roots in San Francisco's Chinatown; and Ruby is Japanese passing as Chinese – a secret only her two closest friends know.
No Loose Ends
Everything changes in seconds when the Japanese attack Pearl Harbour. All of a sudden, the government is sending innocent Japanese civilians to containment camps under suspicion, and Ruby is one of them. But no one, except her two best friends, knew that Ruby is actually Japanese. Did one of her friends betray her? And why?
I was very happy to get to the end of this book because of the fact that See did not leave anything open-ended. There are times where leaving it up to the reader works, but it wouldn't have for this book. I started it wanting to know exactly what happened and that's what See does. She ties the book up nicely with no loose ends. So, do not worry about being left hanging with this one!
---
Final Thoughts
Every story Lisa See writes is so entrenched in history, well-researched and as accurate as possible. That is why her stories resonate so much with readers. We know that we are experiencing a story that is possibly something that someone went through in real life. It is how See's books feel so real and emotional and raw. I love the fact that there is always something to learn when you read her novels, especially as someone who is a fan of historical fiction.
If you get through all of these books and are frothing for more, do not fret! New books by Lisa See will be released soon! It just takes her sometime to do the research and write the book. The next one is called Lady Tan's Circle of Women and See has said that it will be out June 2023. Be sure to keep on the lookout!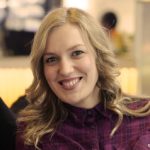 Alissa is an avid reader, blogger, and wannabe writer. (She's a much better cook than a writer actually). Alissa is married, has one human, one feline, and two canine kids. She always looks a mess and never meets a deadline.