Bio
Michener was an American author who lived from 1907 until 1997 and managed to write over 40 books in his lifetime.
Career
His writing mostly includes many best-selling historical fiction books and a few non-fiction ones about his own journeys and experiences during his life. Some of the best James Michener books include Tales of the South Pacific, The Source, The Fires of Spring, Return to Paradise, and many more.
---
Best James Michener Books
---
Adaptations
You will also be glad to know that his first book ever was adapted to a very popular Broadway musical created by Rodgers and Hammerstein, called South Pacific. On top of all that, a few of Michener's books and short stories were also adapted to a variety of films and TV series.
Awards
He worked hard and was fortunate enough to receive a few amazing awards for some of his best-selling James Michener books. Such awards include the Golden Plate Award, St. Louis Literary Award, the Lone Sailor Award, Pulitzer Prize for Fiction, and a few more. Here are some of the best books by James Michenerto read right now.
---
Genius
The Source presents a wonderful journey through history with the company of a few amazing fictional characters that James has created and also a few non-fictional historical characters as well. The journey you are about to embark on takes place mostly in Israel and the Middle East.
Everything about this book says genius and it perfectly describes how well everything this man writes turns out. It's among the best James Michener novels to get to know him as a person and to learn what his writing is like. Before you start, do note that this book is a bit over 1000 pages, and for many, this is a wonderful thing as they have more to read from this brilliant man.
The Colorful History of the Jews
The story begins at an archaeological dig site and takes place during the 1960s near Jerusalem. The site where everything major happens is known as Makor and the fascinating thing about the story inside this book is that you get to read about everything that has happened there over a thousand years.
The exciting part that makes this book among the best James Michener books is that you get to read about all of the people who lived near and around Makor in various times of history. You also discover some of the amazing artifacts that have been found at that site.
Precious Artifacts
These precious artifacts include a Roman temple, a synagogue, basilica, mosque, and a castle. All of this has been hidden inside the same area. Get ready for 1000+ pages of pure fun, exciting discovery, and many intriguing characters.
---
Fifth Novel
Hawaii is another amazing historical novel by James that offers a wonderful and exciting story about the history of Hawaii, about its formation, discovery, the arrival of the Polynesians, and much more.
This is a wonderful choice to get familiar with his work if you are reading James Michener's novels in order. It's his fifth novel so get ready to learn much more about history from the fantastic stories inside by the one and only James Michener.
Session of Learning
In Hawaii, you get to experience a session of learning about the Pacific and the entire Hawaii Islands. Everything from the very start is explored inside, from the very beginning when they formed as a result of volcanic activity to when the Polynesians arrive and more. The story inside this book dives in a lot deeper than that as you also learn about the culture that developed there, the Kings, Queens, and leaders who all took part in creating this famous name in history.
From the 9th Century to the 20th
The book is another 1000+ page masterpiece by James and the journey discussed inside begins way back in the ninth century. The story he tells spans until the mid-1950s and you can expect a very wide discussion about everything that has happened in between those years. Thanks to his thorough research, this book has become one of the top James Michener books ever as anyone who reads it has a chance to learn so much about the history of Hawaii.
---
Unforgettable
The focus of this historical fiction masterpiece is the land of America. A few of the intriguing and unforgettable characters you will meet inside are Lame Beaver, a member of a tribe called Our People, Dr. Lewis Vernor, a professor at a small Georgia college, Pasquinel, McKeag, and plenty more.
American West
You can expect to learn a great deal about the history of the American West. Thanks to very thorough background research, he has created another one of his best James Michener books by making things a lot more interesting with his fictional characters. He discusses the course of many important events throughout American history with his memorable fictional characters and creates one of the most exciting history lessons ever.
Different Stories of America's Past
Michener has divided the book into several stories about different places and characters. Among the first who you get to read about is Dr. Lewis Vernor, the college professor in Georgia. The story introduces you to Lewis and quickly shifts to a strong description of the land where he lived at that time, mainly about the South Platte River and the Colorado town of Centennial.
Lame Beaver
After this exciting story, you get to read about Lame Beaver who meets two interesting people, Pasquinel and McKeag. Lame later travels to a place known as Blue Valley where the story becomes a lot more interesting. The history of gold will come to play a big part in these characters' lives as events progress and you also get to meet new characters who add a lot of value later on.
---
History of America
James tells another story about the history of America through Chesapeake, one of James Michener's best books yet. It's another one of his highly adored stories about famous and important historical events told through the lives of his fictional characters. There's no better and more exciting way to tell a story than with a few twists here and there while still maintaining originality and no false information.
Great Deal of Exploration
In Chesapeake, you are going to read about events from American history that range from the days of the Native Americans to the Watergate tragedy and more. A great deal of exploration will be discussed inside, you are going to read a lot about pirates, revolutions, war, civil rights, and much more. Some of the most interesting scenes inside will involve bounty filled lands from the times of the natives and you get to enjoy reading every single word as James makes sure to describe the scenery to the tiniest detail.
So Much to Learn
As with any other best James Michener novel, there is a great deal to learn from this one as well. You will be surprised by how much you probably didn't know about the periods discussed inside. James was a man who loved to research these things and come to quite intriguing conclusions. He talks about immigrants as they arrive from the vast waters and settle where they saw fit, you get to read how this new land affects them and how they affect it as well.
Religion
Religion is also something you will be reading about in this book. About the various religious sects that found persecution in the new land. Another topic that James did not forget to mention is slavery, as well as racism, two common features in men at that time that play a huge role in this 1000+ page novel.
African Cudjo
There are exciting stories about the African Cudjo who led the rebellion of his slave ship and turned this story into a great tale of freedom. If you're planning to read James Michener's books in order, this one wouldn't be the best choice as it's from his later work and it's a bit more complicated than his earlier novels. However, tons of exciting stories await you inside this one as well.
---
Amazing Collection
Here is the book that earned a lot of credit for this historical fiction master. If we had to list James Michener's books ranked, this would be somewhere on top of the list. Tales of the South Pacific is a collection of 19 short stories that are told in chronological order and give the book a novel-like feeling.
19 Short Stories
These 19 short stories discuss similar topics and take place in the Pacific, during World War II. It's interesting to read about the horrible events of war while they take place in such a paradise world such as the Pacific. The stories inside do have fictional characters but Michener is not someone who focuses mostly on the fiction as he always makes sure you come out of reading one of his books and learning something.
More Than Just War
The stories inside were amazing enough to spark the interest of Broadway musical producers and movie directors and James made it possible for the story to be adapted to both a musical and film. You can't question that this is probably the best James Michener book out there.
Heroism and Tragedies
There is so much more hidden inside than just war. You also get to read about the selfless heroism, heartbreaking tragedies, the love and passion that can be found even in the darkest places, and many more inspiring and heartwarming scenes. The tales inside are enough to make you read the book a couple of times at least.
---
Hard to Match
South Africa's history is what you will be learning from this next book from our James Michener novels list. Don't ask how this man knew so much about this land filled with some of the most intriguing stories to tell. James' ability and love to research the in-depth history of many of the lands on Earth is something no one else can match and you should be thankful for yet another one of his masterpieces.
Afrikaners' Perspective
What you will be reading in this book and the huge amount of knowledge present inside is presented to you from the Afrikaners' point of view. You get to learn about the descendants of Dutch settlers and French immigrants who decided to move to South Africa and start their new lives while worshiping the Calvinist tradition, a major branch of Christian Protestantism.
History Can Be Fun
As with all of the novels by James Michener, you can expect to meet both important historical and fictional characters inside. Don't worry, learning history can sometimes be boring but James has made sure to throw in a lot of exciting adventures inside and many thrilling and memorable characters who won't let you feel bored and will make the story more exciting while still sticking to the original plot that history has to tell.
---
Great State of Texas
It's finally here, one of the best James Michener books you can ever read on the history of the great state of Texas. In this book, you are going to go through 400 years of history that James has taken the time to collect and research thoroughly. The story will start way back from the Spanish times of the conquistadors to this modern-day where Texas is one of the most popular and diverse states in America.
Immigrants,Colonists, and More
There is so much material to cover in this book. James has once again taken the time to learn everything there is about the history of another land. You can rarely find a book from our list of books by James Michener that is less than 1000 pages long. He received a lot of support from the government for his research and was granted access to many archives containing hundreds of years of history.
Crucial Events
Through his exciting stories and even more interesting fictional characters, you will be learning the most important events that happened in this land from 1535 up until the 1980s. The story starts in Vera Cruz, Mexico, and spans four centuries, explaining all of the crucial events that made it the land it is today. There is no doubt that this is one of the best James Michener books of all time.
---
Billion Years Ago
Michener's Alaska is the single most important book you need if you want to know everything there is about the great U.S. state of Alaska. The story begins way back, 1 billion years ago as James first discusses the formation of this land and how it became the land we know today.
From Past to Present
The story starts with the formation of the land and moves along to explaining what kind of life can be found there. This is something you can expect to learn in most of James Michener's best novels. Moving on, you discover facts about how the first groups of natives arrived and when.
It Gets Complicated
Things get a bit more complicated when more people, countries, and states get involved as you also discover political facts and much more. Another thing explained inside is what it takes to survive in this harsh land as there can often be extreme weather and many worse conditions. This is your ultimate history lesson and one of James A. Michener's best books on the great state of Alaska.
---
Rich History
Our next to last choice lets us move away from America a bit and focus on Europe. Poland is the next destination that James wants you to learn about so let's see what another one of the best James Michener books has to offer. This is another great story of origin, formation, growth, and much more.
Polish Families
Unlike Alaska, from our list of James Michener books, this one starts a bit later, in the 1980s, and this is one book that is going to be less than 1000 pages but it still offers many exciting insights. The small village of Bukowo is where this story begins as you start meeting the intriguing fictional characters one by one.
Drama and Fun
It's exciting to learn many facts about Poland that so many have missed. From what other James Michener book reviews have mentioned, there truly is a lot you can learn from this astonishing piece of content. You get to read a lot about Poland through three Polish families who will offer you an interesting story filled with drama and fun while also teaching you about the history of Poland along the way.
---
Different Sites
The final book we are about to present to you from our list of James Michener novels is a very interesting story that talks about six different sites and their backgrounds from across the world.
Most of them will be from Europe and you get to learn about their politics and social status during the 1960s. It's a bit of a different-styled novel by James as it doesn't focus on a single country, state, or land as most of his other books.
Exciting and Educational
From what we can see from the summary of James Michener's books here, his stories are never dull thanks to his exciting fictional characters that he fits perfectly inside the plots. You can expect to learn a great deal of history in this book as well, a lot about Europe and the Mediterranean areas, and much more.
---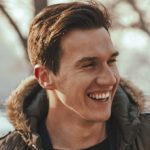 Michael is a graduate of cultural studies and history. He enjoys a good bottle of wine and (surprise, surprise) reading. As a small-town librarian, he is currently relishing the silence and peaceful atmosphere that is prevailing.