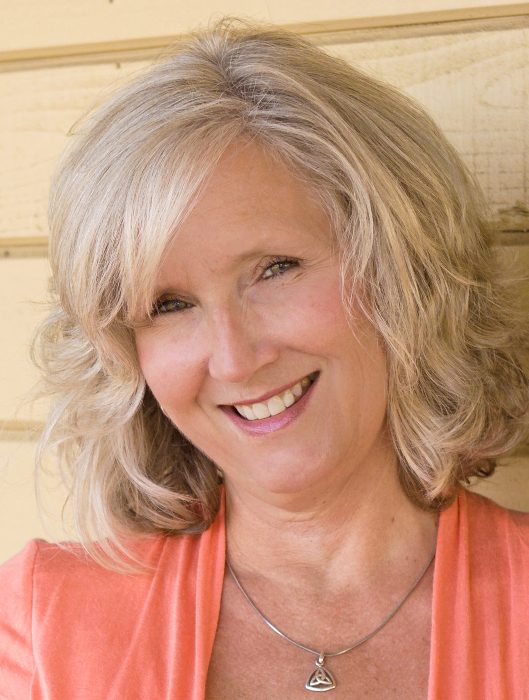 Worldwide Author
In this writing, I will try and decide on the best Susan Meissner book by going over the ten most notable ones. Susan Meissner is an American historical fiction author with over five hundred thousand books printed in fifteen different languages worldwide. Besides being a novelist, she also works as a columnist for multiple mediums and she has worked as an editor for a newspaper beforehand.
She was born on 1961 in San Diego California where she also studied for her higher education at the Point Loma Nazarene University. After that, she tried living in Germany, England, as well as other states in the USA. She must not have found what she was searching for in these places as she, later on, returned to and settled back in California.
Expert Researcher
She is a historical fiction writer as I stated and she is praised for her prowess in storytelling and the accuracy her novels have as a result of her extensive research on them. She chooses to use a calm and sweet voice in her works which provides a great reading material for those looking to relax while reading like book clubs and so on.
---
Best Susan Meissner Books
---
Tragedies of The War
We are starting our list with the most popular of Susan Meissner's books, Secrets of a Charmed Life. It takes place in 1940s England, during World War 2, which is always a great source for historical writers. It takes into hand how the characters who are not much more than ordinary citizens experienced the war and its side effects. In other words, it is a study of life during the war.
The story goes back and forth between the present day and the days of the war. In the present, the American scholar Kendra Van Zant is interviewing the elderly and acclaimed artist Isabel MacFarland and the other story taking place during the war times is focused on the sisters Julia and Emmy Downtree who were sent to the British countryside to protect them from the harm's way. The highlight of the whole book, however, is undoubtedly the confessions of Kendra Van Zant about her life during the war.
Subtle Wholesomeness
Secrets of a Charmed Life is a wholesome story at heart. I found myself subtly filling with inspiration and hope as I read the book. I say "subtly" because these kinds of stories usually get too sentimental but in this one of her best rated books, Susan Meissner does an excellent job of avoiding that mistake. The only bad thing I will say about the book is that it unfolds very slowly but all in all, that's pretty acceptable for the story.
---
Fragile Earth
The Nature of Fragile Things is the latest book by Susan Meissner on this list. It takes place after the devastating San Fransisco earth break that took place in 1906. I'd say the real focus of the book is the desperation of people and how their desperation can leave them defenseless instead of the earthquake but that's just my personal and highly romanticized opinion. The protagonist, Sophie Whalen is a young immigrant coming from Ireland.
Desperation
The place Sophie lives in is not at all optimal and we see that she has come to a point where she just can't take it anymore. As some kind of a last resort, she decides to be a mail-order bride -which was absurdly a real thing at the time- and marries a stranger. Sophie moves to California to live in her new husband's comfortable home but things don't at all go as she had hoped.
Excellent Portrayal
First things first, Susan Meissner's new book has perhaps the most expressive account of an earthquake. She succeeds in putting the reader inside the event by including every sense that is triggered during one in explicit detail. Besides that, it is a heartwarming tale of the friendship and solidarity of women who decide to see the good in each other.
---
Camps and Horrors
As is expectable from the title, The Last Year of the War is a story taking place during the second world war and is one of the top rated Susan Meissner books just like her other World War Two story, Secrets of a Charmed Life. It tells the story of a German American girl, Elise Sontag who is imprisoned in an internment camp along with her family and Susan Weissner mainly focuses on the feelings of the prisoners in the camp.
She also discovers the different fates these prisoners had through the other families. As for the fate of the Sontag's, they are transferred to another facility in Germany where their feelings of hopelessness, dis-belonging, and isolation. We witness Elise Sontag not being able to handle the situation and closing herself off to the outer world, even her family. This eventually leads her to a mental place of constant-self doubt and loss of identity which were things many prisoners went through at the time.
Best of Two Worlds
The book is a well-done work with being highly captivating and intriguing at times while also including episodes of a day in the prisoners' lives. The reader is exposed to the thrill of all the events happening with the fast-paced, "captivating" parts as well as the slow and excruciating suffering they went through with the slow-paced, "daily life" parts.
---
Inspiring Despite Everything
The next book among our Susan Meissner book reviews is a piece that focuses on the Spanish Flu that took place in 1918. It tells the story of a Quakertown family suffering great losses, going through very dark periods both individually and as a whole, and finally restoring everything through the love and compassion they have for each other. Most notably, she tells an inspiring and heartfelt story in the midst of a lot of devastating events happening.
It all starts with the Quakertown family moving down to Philadelphia after the loss of a loved one. Not only for a change of scenery but also because the father of the family was presented with a funeral-home job that would be a great improvement compared to his current one. With the outbreak of the Spanish Flu, however, the family is gravely affected because of the father's very close exposure to all of the deaths taking place around them.
Setting VS Story
The author depicts the horror and misery that the Spanish Flu caused on a personal level and in a very realistic way. She also handles the situation of the United States during the first world war from the perspective of those left behind. If the author's ability to tell the story they want in an "opposed" setting is anything to go by when rating a book, I think As Bright as Heaven is the best novel by Susan Meissner.
---
Two Tragedies
A Fall of Marigolds, the second among the best selling Susan Meissner books is a story examining two different tragedies with the first being the Triangle Shirtwaist Factory fire and the second Twin Towers. The events are connected on the grounds that the victims of both were working people whose families were left behind. Yet the stories taking place are intertwined with a much more personal thing; a scarf that was passed down through the generations.
Different Women, Same Pain
The 1911 part is the story of the nurse Clara Wood whose husband was lost in the shirtwaist factory fire. When a fevered patient comes in who also lost his significant other just like Clara, she can't help but be intrigued by the scarf he is carrying on his neck and the name embroidered on it.
The 2011 story's main character is Taryn Michaels who had lost her husband in the Twin Towers attack. She is living with her daughter alone at the time of the story, with all the pain of the past buried so deep within her that even she isn't fully aware of it. Then, comes two ambiguous objects that disrupt the flow of her life: an old photograph and a hundred years old scarf.
Similar Yet Unique
In what is one of her best novels, Susan Meissner masterfully weaves the lives of two women who lived in times almost a century apart. Their grief, pain, and denials feel one and the same. They go through almost the same process of accepting their past yet even then, their stories feel unique as well as their losses.
---
Have We Really Changed?
Next up on our Susan Meissner books ranked list, we have The Shape of Mercy. It takes us to Salem Witch Trials, a time and place that was paralyzing with its ignorance and malevolence. By taking another story from the present day, the author draws parallels between the prejudices, biases, and solely-harmful social practices of today's world and the past. Showing us how little progress we have made in some critical aspects of our society and the suffering caused by it, both in the past and today.
Almost a Case
There are multiple "intrigues" in this book so to say. There's the diary of a young girl executed in the Salem witch trials who was obviously innocent, there's the old lady who's keeping the diary in her possession and doesn't want it revealed for some reason, and so on. It's not an interesting story on its own I would say, but it's a sociological case presented with intriguing elements. By this definition, I wouldn't really call it a novel but I can surely say it's among the best book by Susan Meissner.
---
Historical Love Story
Lady in Waiting is not so much of a historical fiction as it is a love tale taking place in the past. Somewhat uniquely for the author, there are no historical disasters taking a big place in the book and the relationships between the characters do not have one in their center as well. While reading the book, we put on the shoes of Jane Lindsay. She is a woman living a comfortable life without any major suffering and has a seemingly happy relationship with her husband
Unprepared
Because of her happy life, Jane fails to anticipate -and fails to do anything about it while it is happening- her husband taking his belongings and getting out of her life completely. Later on, Jane comes across a mysterious ring with a Latin inscription and the word "Jane" carved onto it that she feels curious about and decides to pursue the ring's past with her newfound independence.
Christian
One of the aspects of the book that I did not mention before is that it is a Christian book. I don't really have enough experience in this matter to provide an opinion about it but it seems to be praised for being a good one -and even one of Susan Meissner's best books according to the fans of the genre- so, there's that. There are also some twists and narrative techniques I did not mention to keep them a surprise for you.
---
More Than Just Historical
Next in the order of our Susan Meissner book reviews is The Girl in the Glass. I would say the book is one-half historical fiction and one-half contemporary as the author gets a little deeper into her usual "multiple timelines" technique. It also draws attention to itself with its magnificent Florence setting and the art history the author incorporates into it.
Unusual Number of Protagonists
The story has three protagonists with the main one being Meg and the other two; Nora and Sophia. Meg is a travel-related writing editor, Sofia is an author with an interesting personality, and Nora is an Italian princess from the sixteenth century. We follow Meg as she finally takes a vacation to Italy where she wanted to visit her whole life and has multiple unexpected revelations about herself.
Research Done Right
In what could be Susan Meissner's best book, she uses her historical research expertise in an unusual way for her. Instead of researching an event that had a lot of impact on the people, she has done her research on a culture that the people of a nation had created over many years. This alone adds a great deal of richness to what would otherwise just be a usual book.
---
Gone With the Wind
Continuing our search for the best novels by Susan Meissner, we have Stars Over Sunset Boulevard. It is another dual-timeline story in which the first story takes place in Hollywood during the filming of the iconic movie Gone With the Wind and the second story is about the movie star Scarlett O'Hara's hat ending up in a vintage clothing shop.
Overusing the Same Trope
There is not much else I will say about the story as there is nothing else to say. Of course, there are details that I could include but you could probably guess them somewhat accurately if you have read the author's other books including multiple timelines. The first story is an intricate tale of seemingly perfect human beings and the second is about a lost woman who goes on a journey to find her true self.
The narrative technique of multiple timelines is definitely an interesting one. You might be surprised to hear me say this but I also think it can be reused by an author endless times as well. The problem with Susan Meissner's work is that she always uses the same recipe that I gave to you above. More so, the author seems to have put as little effort into this story as possible.
---
I'll Get The Usual, Please.
The last book in our Susan Meissner book list is A Bridge Across the Ocean. It is yet another dual-timeline story published just one year after Stars Over Sunset Boulevard that I criticized above. And yes, the flaws of that book persist in this one as well. The only glimpse of difference in this piece is the paranormal elements it includes. That gave me some hope before reading the book but it was severely underworked in my opinion.
Haunted Mary
The first story takes place just after the end of World War 2. It takes into hand what the European brides went through as they finish their journey aboard RMS Queen Mary, hoping to be reunited with their American husbands. The present-day story is about Brette Caslake who is on the verge of making crucial decisions for her life. One day, out of the request of an old friend, she visits the "haunted" RMS Queen Mary and faces many revelations.
Not Even Trying Anymore?
A Bridge Across the Ocean is definitely the furthest piece in this list from being the best Susan Meissner book. While I praised the subtleness that the author works with when it comes to emotions, she clearly did not exercise this practice of hers in this piece. This book just feels like a corny feel-good story. Worst of it all, it seems like this is exactly what the author aimed for.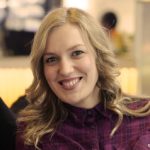 Alissa is an avid reader, blogger, and wannabe writer. (She's a much better cook than a writer actually). Alissa is married, has one human, one feline, and two canine kids. She always looks a mess and never meets a deadline.