Young Achievements
Joyce Carol Oates is an American author with a very impressive resume that she has managed to put together throughout her life. She was born in 1938 in New York as the oldest child of Carolina and Frederic Oates. She spent her childhood on her family farm, where she was part of a close-knit family. Her younger sister was born with severe autism, and Joyce Carol Oates has mentioned that she spent her childhood scrambling for recognition due to her mother's attention being taken up by her sister.
Her grandmother lived with them until she died, and was the first person to encourage Joyce's writing. She bought her a typewriter when Joyce was 14, and her writing career began. She continued writing throughout high school, where she worked for the school paper. She was the first person in her family to complete high school and went on to attend college at Syracuse University, the University of Wisconsin-Madison, and Rice University.
A Literary Genius
Upon graduating from the University of Wisconsin-Madison, the president of Vanguard Press sought her out personally. Thinking that Oates was a literary genius, the president decided to publish her first book in 1963. This Joyce Carol Oates book list contains some of the best books by Joyce Carol Oates.
---
Best Joyce Carol Oates Books
---
From Norma Jean Baker…
This best-selling book by Joyce Carol Oates re-imagines the life of Norma Jean Baker, though you may know her better as Marilyn Monroe. Though the story of her life has since faded into the confusion of bad reputations and legends, Joyce Carol Oates is able to bring her life to the light using her unique writing style. This book follows Norma's life from childhood, all the way to her tragic and early death.
Told from the point-of-view of Norma herself, we are given a view of a woman who was driven and knew exactly what she wanted out of life. However, we are also able to see that sometimes even Norma herself was ashamed of the way that she chose to go about chasing her dreams. We all know the stories of the flyaway dress, the affair with the president, and her marriage with Joe DiMaggio.
To Marilyn Monroe
However, this book follows Marilyn's life in such a way that will leave you shaken to your core with sympathy for the tragic young lady. We have all been left with the subliminal idea that Marilyn Monroe was nothing more than a ditzy blonde, but this book shows us that she may have been so much more. She was smart, and she was dedicated to her craft. Her bad reputation comes from nothing more than a broken childhood and a desperation to find her place in the world, no matter what she had to do to find it.
---
A Broken Family
In this top Joyce Carol Oates book, we meet the Mulvaneys. The Mulvaneys appear to be the most perfect family in Mt. Ephraim, New York. But we all know that looks are sometimes deceiving. This book follows the family over a 25-year span, showing its readers how even families who are on top of the world can eventually slip down to the bottom.
Judd, the youngest son of the family, seems determined to find out how exactly his family has gone from the top of the wheel of fortune to where they are now: a bunch of lonely and lost people. All it took was one single event for the entire Mulvaney family to be split apart. They are shunned from their community, and they react by shunning one another.
A Family Reunited
The results are stunning. Parents begin denying their own children. Children begin leaving their parents behind. And ambitions are thwarted by their own family members. Throughout this best Joyce Carol Oates novel, Judd works hard to help his family members piece together their lives and work through their issues, whether physical or spiritual. Through Judd's hard work, will the Mulvaneys be able to restore themselves to their former glory?
Joyce Carol Oates does a phenomenal job in one of her best books of painting a beautiful picture of a family torn about by past secrets that nobody wants to talk about. And she does a phenomenal job of closing this novel in the way that everyone from broken families hopes will be their outcome: with a reuniting of a once-great family.
---
A Collection of Short Stories
According to the Joyce Carol Oates book reviews, this is easily the top-ranked Joyce Carol Oates book published, which means that it will be good! Specifically, this book is a collection of the best Joyce Carol Oates short stories that are available. This book contains "The Fine White Mist of Winter," which was one of Oates' first short stories, written when she was only 19 years old and is often considered the star of her short stories.
Some other included works included in this book are "Edge of the World," "At the Seminary," "By the River," and "Four Summers." Joyce Carol Oates also included retellings of stories from other famous authors such as Anton Chekhov and James Joyce. In one story, Oates envisions the relationship between James Joyce and his daughter. There is also a mind-bending story that exemplifies the vulnerability of the teenage mind, and how easy it is to take advantage of these young people.
Not for the Weak of Heart
As always, Joyce Carol Oates demonstrates her skill at transporting her readers right into the story with her well-developed characters. You will feel everything that the character is feeling, and sometimes even a little more, thanks to Oates' unparalleled skill. Please be aware that some of these stories are meant only for adults, and even then you may be left with nightmares. Also, any adult who is easily triggered by sensitive subjects such as rape may want to skip some of the stories in this best Joyce Carol Oates book.
---
A Wedding Night Tragedy
Ariah has just had the most wonderful day of her life: her wedding day. However, that wonderful day was followed by the worst possible night of her dreams. Her new husband throws himself off of the bridge and right into the roaring waters of none other than Niagara Falls. She spends the next seven days hiding in the mist, awaiting the resurfacing of her husband's body.
She soon becomes known as the "widow bride of the falls," and she is surprised to see the community rallying behind her. Among these community members is Dirk, a local bachelor and prominent member of the local community. Dirk finds himself drawn to Ariah, despite thinking she is rather plain-looking and a little on the weird side. However, neither of them can seem to stop what happens next: a passion blooms between them, and eventually a new marriage and even children.
Overcoming That Tragedy
Just when Ariah thinks that her life is finally going great, her tragedy revisits her new family. New evidence emerges sowing distrust between the happily married couple and even bringing greed and murder with it. As always, tragedy and death play a heavy part in this book, which is considered one of the best Joyce Carol Oates novels out there. As is a common theme with Oates, we see a family broken by tragedy try to rise up from the crisis facing them and still come out on top. But can they manage that and still be happy?
---
A Series of Gothic Origins
This is often considered the best Joyce Carol Oates series published, and is definitely the best-ranked. These Joyce Carol Oates books in order are Bellefleur, A Bloodsmoor Romance, Mysteries of Winterthurn, My Heart Laid Bare, and The Accursed. In the first book, we follow the Bellefleur family, which owns a large area of land and a magnificent house on the shores of a lake. This book follows several generations of this drama-filled family, and you will find yourself obsessed with their inward struggles and the decisions they make.
A Bloodsmoor Romance follows the story of the Zinn sisters, none of whom are the least bit excited about the idea of marriage. Though titled a romance, you can expect the usual drama, murder, and mayhem that comes with reading any of the best novels by Joyce Carol Oates. The third book in the series follows a young detective as he solves three tough cases and continues his forbidden affair with his cousin.
Books Four and Five
Mysteries of Winterthurn is about another dramatic family: the Lichts. The Lichts is full of murderers and con men, but how will their lifestyle affect the future generations of their family? The last book of the series, The Accursed, is a true psychological thriller and horror story, telling the story of a supernatural power that has taken over an entire town.
---
An Escape from War
The Gravedigger's Daughter begins in Nazi Germany in the year 1936. The Schwarts decide that it is a good time to get out of the country, before things get even worse for them and their fellow Jews. Finally making it to America, Rebecca's dad struggles to find a job and finally has to accept the only one he can find: a gravedigger.
Faced with family emotions and secrets, as well as the prejudices of the local townspeople, a tragedy changes the lives of the Schwarts forever. Unable to subject herself to this life anymore, Rebecca leaves home, determined to make her own way in life and completely reinvent herself. Along the way, Rebecca faces sexual and personal risks that she has never encountered before. But what she truly seeks is peace and renewal, as well as the "American dream."
Oates' Usual Themes
As is her usual style, Joyce Carol Oates touches upon some risky themes in this novel. You will see Rebecca repeat patterns throughout her entire life, even the bad patterns. You will get psychological insight into Rebecca's thoughts and feelings that Oates is so good at. You will also see Rebecca finally come to terms with who she truly is and with the events of her past.
---
A Girl Gang Against Men
In one of the best Joyce Carol Oates novels, we meet five girls from upstate New York who have all decided to form a gang. These chronicles tell the stories of Maddy, Lana, Rita, Goldie, and Legs and their tales of sisterhood gone bad. Real bad. Foxfire is full of acts of revenge, humiliation, blood, and fury. What starts as a gang committed to avenging the sexual abuse of one of its members eventually becomes a gang committed to the complete and total downfall of unassuming, yet still predatory, men.
The five girls soon begin luring these men into their traps, baited with the promises of sexual promiscuity. The girls become obsessed with the rush that they feel by enacting their revenge on these men, not stopping to give their quiet consciences a second thought. However, when a disaster is the outcome of one of their traps, they decide to take one last stand against a society that does not seem to care about them, or about what is happening to women all over the world.
Not for the Faint of Heart
As always, Joyce Carol Oates makes beautiful use of such sensitive topics, managing to capture the fury of the gang in such a way that pity will stir in your stomach. It is a quintessential story of doing wrong things for the right reason.
---
A Young Woman's Decisions
As usual, be prepared to be shocked by this Joyce Carol Oates book, as well as the themes that it touches upon. This novel tells the story of an all-American, girl next door, good girl Kelly. Kelly is 26 years old when she attends a Fourth of July party, where she meets a prominent U.S. Senator. What follows is a shocking love affair with a much older (and married!) man.
Through Oates' skill with words, we are able to enter Kelly's thoughts, feelings, and memories, giving us unique insight into why she does what she decides to do. We watch on the sidelines as Kelly becomes a woman who is vulnerable because of the situation she has placed herself in. Seen as brave by some, and nothing more than a gold digger by others, Kelly finds herself inexplicably drawn to the social power that her new lover wields.
A Tragic Ending
When a tragedy takes place, we find ourselves hoping along with Kelly that it will not end in the way we think it will. Though small in length, this best novel by Joyce Carol Oates is sure to stick with you, some may say "haunt you," for a long time in the future.
---
A Tough Choice to Make
This new Joyce Carol Oates book covers an important question that a lot of people will be faced with one day. Which is more important: family or the truth? Should you be expected to lie in order to save your family? Violet vividly remembers the testimony she gave against her older brothers when she was 12 years old.
Her brothers were guilty in the racist murder of an African American boy who had done no wrong. When she gives testimony against them, she is immediately labeled by her family as a "rat" who has no family loyalty. Her brothers are arrested and convicted, and she finds herself outcast from her once loving family.
From Banishment to Self-Discovery
During her exile, Violet is forced to figure out who she truly is, rather than depending on her family to teach her who she is. She discovers that, painful though her banishment may be, she rather likes her true self. As is usual, Joyce Carol Oates weaves some pretty sensitive topics throughout this novel, including sexual abuse and violence.
---
A Self-Justified Murder
This is one of Joyce Carol Oates most popular books, as well as one of Joyce Carol Oates' latest books. In this story, we follow the story of Luther, and his misdirected decision that shakes a community and changes lives. Luther is a hardcore Evangelical Christian, convinced beyond a doubt that abortion is wrong and that stopping this atrocity is his responsibility. The only thing standing between his hometown and the occurrence of zero abortions is Dr. Voorhees.
This makes Luther's decision to murder him quite an easy one, but he seems to forget that consequences may follow. Dr. Voorhees leaves behind a wife and children, who are all rocked with grief and determined that Luther should spend the rest of his life in prison. Joyce Carol Oates does a fabulous job of taking such a hotly-debated subject and showing the public how it can easily become the basis for tragedy.
There's More
Beyond the books and novels covered in this list, there are plenty more Joyce Carol Oates books to enjoy. Her writing career has been quite extensive and quite successful. Some other best novels by Joyce Carol Oates includes Rape: A Love Story, Missing Mom, A Widow's Story, Beasts, and My Sister, My Love just to name a few.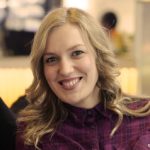 Alissa is an avid reader, blogger, and wannabe writer. (She's a much better cook than a writer actually). Alissa is married, has one human, one feline, and two canine kids. She always looks a mess and never meets a deadline.