Bio
James Brendan Patterson was born on the 22nd of March, in the year of 1947, in Newburgh, New York, United States of America. Patterson is an extremely famous author of thriller novels, of romance works, and, from time to time, of non-fiction, as well. Patterson's works have sold more than three hundred million copies and his net worth is approximated to be well above five hundred million.
Family
James was born to father Charles Patterson, who worked as an insurance broker, and mother Isabelle, who was employed as a teacher. Pattersons were a working-class family of Irish heritage.
---
Best James Patterson Books
---
Before Writing
Patterson attended Manhattan College, where he acquired his Bachelor of Arts in English, summa cum laude. His Master of Arts came from Vanderbilt University.
While James was, in fact, a candidate for a Ph.D. at Vanderbilt University, he instead opted for an advertising job. James worked for J. Walter Thompson, where he was the advertising executive. In 1996, however, Patterson devoted himself completely to writing. With all of that noted, let's now see what the best James Patterson books are.
---
Famous Series
Patterson's Alex Cross series is home to some of the most popular James Patterson books out there. The Alex Cross novels by Patterson are genuinely some of the best works that the author has published. Patterson's Alex Cross series order goes as follows:
Along Came a Spider
Kiss the Girls
Jack & Jill
Cat and Mouse
Pop Goes the Weasel
Roses Are Red
Violets Are Blue
Four Blind Mice
The Big Bad Wolf
London Bridges
Mary, Mary
Cross
Double Cross
Cross Country
Alex Cross's Trial
Just to name a few.
Structure
Now, with Patterson's Alex Cross series in order written up, we can take a look at what Patterson's Alex Cross books are all about. Worth mentioning that the order we specified is Patterson's Alex Cross series in chronological order, though it does coincide with the order of publishing, just as well. The first of Alex Cross books by Patterson – sometimes called Patterson's Cross series, for short – is, of course, Along Came a Spider.
Can't Stop Him
The first book begins with a girl named Maggie Rose who is currently missing. There has also been a brutal killing of a three-member family and an elementary school teacher.
The fiend that perpetrated these crimes is so inventive and intelligent, yet all the more revolting that the Federal Bureau of Investigation, the Police Force, and the Secret Service aren't able to one-up him, even though he's in their custody.
Stalking Fiend
Gary Soneji is a man that, out of all the desires he could have, desires to go through with the century's greatest crime. Alex Cross, the eponymous character, is the homicide detective that is given the case.
A person of interest for Alex is Jezzie Flanagan, a woman that will be involved in a disconcerting love triangle; she works as the supervisor of the Secret Service. Even with this premise alone, one can see why it is one of the best James Patterson books.
Hidden Love
Jezzie and Alex are set to enter into a forbidden affair, though there could never have been a less appropriate time for such a thing. Gary Soneji, for one, is a man that notices and observes many things, so him knowing about their affair would hold a rather inauspicious time for both of them.
Then, the madman strikes again, this time in the police precinct. It is hopefully obvious that Patterson's Alex Cross novels are some of James Patterson's best books.
Too Close to the Case
One of the best Patterson Alex Cross books in Patterson's Alex Cross series order is certainly Kiss the Girls. The story starts with the so-called Casanova killer, a man that had slain more than one hapless lady.
While some have gotten killed, others have just vanished. One of the latter is Alex Cross's niece. While usually he wouldn't be allowed to work on a case like this, Alex pulls some strings and gets the chance to find his niece.
One That Got Away
Casanova goes on preying with the utmost meticulousness and care, with his latest victim being Doctor Kate McTiernan, with whom he'd become infatuated by means of the lady's books.
Luckily for her, Kate manages to escape from the house of pain that Casanova had set up, and she tells of the experience she had, noting that the house supposedly vanished when she came out of it. Alex and Kate have no choice but to become close friends seeing as plight and suffering have a way of doing that.
Not Too Different
As the investigation continues, a connection is established between Casanova and a different fiend named The Gentleman Caller. Becoming pulled into a different case altogether, Alex Cross, along with Doctor Kate, start piecing together things about the Gentleman Caller, and they find out what his true identity is.
Having no time to waste, the two of them are trying to find a way to get to the bottom of their mystery, but it seems that all may be lost. The Alex Cross series by Patterson is with due reason one of the best James Patterson series.
Couple of Killers
Book number three of Patterson's Alex Cross novels in order is Jack & Jill. Overnight, the life of a United States senator, albeit a rather controversial, was taken in the apartment where the man was staying.
Upon investigating the scene of the murder, the police find only a single clue, that being an ominous rhyme, surely a portent of things to come, noting that this is merely the beginning; it was signed by Jack and Jill.
Too Close to Home
While this is happening, Alex Cross is called to the site of a slaying mere blocks away from his home. The victim is a pretty, little girl that had been brutalized and left in front of the elementary school, where Alex's son, Damon, goes to.
Having now a double incentive to find out who the prowlers are and to put a stop to their demonic doings, Alex starts trying to find a connection between the Jack and Jill murder and the one he was called to.
No One Is Safe
Soon enough, it becomes manifest that there is no one in all of D. C. that is safe; be it a child, be it a politician, be it even the United States' president: everyone is a target. With such a case, there is surely little time left to act before another body drops, so can Alex Cross manage to thwart the plans of Jack and Jill or will he fail this time around?
We could never rank the whole Alex Cross series as we recommend every single book out of the series.
---
Brilliant Series
Women's Murder Club is another of the best James Patterson series. Patterson's Women's Murder Club consists of twenty books in total, so we can make our selection for this particular series in order.:
1st to Die
2nd Chance
3rd Degree
4th of July
The 5th Horseman
The 6th Target
7th Heaven
The 8th Confession
The 9th Judgement
10th Anniversary
11th Hour
12th of Never
Unlucky 13
14th Deadly Sin
15th Affair
Among others.
Afflicted and Anguished
The first book of Patterson's Murder Club series is the novel titled 1st to Die. It should be noted that because of the first book's title, the series is sometimes referred to as Patterson's 1st to Die series.
Lindsay Boxer – in whose honor the series is sometimes called Patterson's Lindsay Boxer series – is a Detective working for the San Francisco Police Department when she, out of the blue, is thrust into a veritable conundrum.
First, she learns that she is suffering from a disease, a blood disease that is often fatal, while secondly, she learns that she now has a double murder case in which two newlyweds have been killed on the eve of their wedding. What a day.
Deadly Friends
Lindsay's partner is Chris Raleigh, who had just been transferred from the mayor's office. It does not take long before Lindsay realizes that she has far too much on her mind, so she decides to clear her head with her best friend Claire.
Claire is also the co-worker of the Medical Examiner on the current case. Although Claire often works with lifeless bodies, she seems to have the most heartfelt and lively advice one could ever hope for.
Close-Knit Group
Cindy, a newspaper reporter trying to get her name on the map, contacts Lindsay to get her career on the right track. Although Lindsay can by no means just talk about the case, they come to some kind of agreement, let's say quid pro quo.
Soon enough, a second newlywed couple is found killed and the investigation points to a prominent mystery writer, Nicholas Jenks, a pervert with allegations of sexual abuse. Jill, the assistant D. A. on the case, joins the so-called Murder Club soon, as Lindsay and the others try to make headway with the gruesome slayings. These are some of the absolute best Patterson Women's Mystery books.
Miracle or a Hit?
Book two of Patterson's Women's Murder Club novels is, of course, 2nd Chance. In 2nd Chance, the ante is upped even more, as the four members of Murder Club have a brand new case to work on.
A completely repugnant and certainly crazy person fired a hail of bullets at a crowd of children who got out of a church in San Francisco, though somewhat luckily, only one person was killed in the chaos.
Link to Be Found
It seems like a candid miracle that there was only a single victim, but, hey, take what you're given. Before any time is given to the investigating officers, a black lady, in her senior years, is found having been hung.
Lindsay Boxer, along with Claire, Jill, and Cindy, believes that there is a clear connection between the two events and crimes, so they are busy figuring out what the missing chain is before another person is killed. Worth noting is that Patterson's Murder Club books are some of the best-selling James Patterson books, as well.
Afire
On a slight side note, the series at hand is home to some of the recent books by James Patterson, too. One of the top Patterson books is 3rd Degree.
3rd Degree is the novel that sees San Francisco Detective Lindsay Boxer as she jumps into a townhouse set on fire and burning furiously, only to find three bodies, with an ominous, disturbing message at the scene of the murder. It seems that Lindsay has an arsonist as well as a seasoned killer on her hands.
Next One to Go
Before any proper progress can be made on the case, however, more and more dead bodies begin piling up at the morgue and Claire's office. Lindsay asks her loyal Murder Club members to help her out on this one, seeing as the killer has made a promise to take a life every three days. Even more uneasy is the fact that one of the Murder Club members is a target and a prospective victim for the savage murderer. But, which one exactly?
We really cannot recommend the books in this James Patterson's series enough. Likewise, out of the whole Patterson's series list, this one has perhaps the best-rated Patterson books, period.
---
Young Adult Audience
Patterson's Maximum Ride series is another fantastic work of the famous author. Patterson's Maximum Ride books are some of the best James Patterson teenage novels.
In our opinion, the books present in this series can be seen as some terrific James Patterson's children's books as well as some of the best James Patterson young adult books. Now, let's take a look at Patterson's Maximum Ride series in order:
The Angel Experiment
School's Out – Forever
Saving the World and Other Extreme Sports
The Final Warning
Max
Fang
Angel
Nevermore
Maximum Ride Forever
Hawk
All Alike
With Patterson's Maximum Ride books in order settled, we should note that the series also contains some of the latest James Patterson books, too. We start with The Angel Experiment, where we meet Max for the first time. Max is a teenager who is also a hybrid with human-avian characteristics. Max lives alongside Fang, Nudge, The Gasman, Angel, and Iggy, who are also human-avian hybrids.
All six of them resided in a school where malevolent scientist engendered them, but they managed to get out of there and have been hiding ever since. These two names for the series – Patterson's Max series or Patterson's Angel series – are also not unusual.
Missing a Member
When the so-called Erasers, human-wolf hybrids, come out of seemingly nowhere and begin attacking the Flock – the group we mentioned above – it becomes clear that they are no longer hiding. As they try to fight back, the young member of the Flock, Angel, is captured.
Angel is also the one who has mind-reading abilities. Knowing well where Angel is going to be taken, the group comes together to save their friend. It's decided: Iggy and Gasman will keep their HQ safe, while the other three go and get Angel back. These Patterson's Young Adult novels are truly some of the best he's ever penned.
For the Hatred of Science
In the so-called school, Angel wakes up in a kind of dog crate where she is forced to take several tests so that her abilities can be measured safely by the damn scientists who work there. Max, Fang, and Nudge know that time is running out, but they cannot just storm in with guns, mainly because they do not have any weapons.
But if they do not come up with a plan soon, they could lose everything they have fought for. A worthy contender for being James Patterson's best book, especially of James Patterson's books for teens.
Lying Low
Following what happened in the previous installment, the second book of Patterson's Maximum Ride books in order is School's Out – Forever, where the Flock is going to Washington, D. C.. They will try to get some answers to the countless questions they have about what they are, why they are, who they are, and the like.
However, a flying Eraser injures Fang so that they are forced to take their friend to a nearby hospital. An agent of the FBI, Anne, agrees to let them stay with her for the nonce if they let her analyze them.
Shady Corporation
The Flock seems to have a break from all the running away and keeping hidden they were used to. Here they even attend a private school, although it later turns out that this was all a deception of the diabolical corporation that has the plan to ruin the world.
Since the group has no other way out, they agree to go to Florida, but even that is not a safe choice for the Flock. When Angel arrived there, she remembered hearing about a corporation called Itex.
Inferior One
Since the fake FBI agent is now their enemy, the group has little choice of what to do. The Itex Corporation even sends a clone of Max, one that is fated to either succeed in killing Max or be killed in turn by Max. After a terrible battle, the clone loses, but Max refuses to put it out of its misery.
From then on, the inferior iteration is continually called just Fake Max or the Other Max. For now, the Flock can enjoy the limited shelter and protection they have, if nothing else. We feel we should add that all of Patterson's Maximum Ride novels – a truly remarkable James Patterson's teen series – receive our recommendations.
Second Generation
Another terrific choice out of the books by James Patterson for kids is the series' third novel, namely Saving the World and Other Extreme Sports.
In this novel, The Flock has the mission of keeping the world safe from the terrible corporation called Itex, along with its shadowy, malevolent leader, referred to as the Director. The plans are to half the population of the world. For this reason, they begin replacing the Erasers with the Flyboys, which are robotic, and more efficient.
Caught Unawares
Max, in her heart of hearts, wants to put an end to Itex, but Fang believes that they have a chance to just get up and leave the fight to someone else, someone who is better prepared. However, Max does not know if she can let it go.
The two of them take a trip to a small cave where they have a wonderful time, but when dawn breaks they discover that the rest of the Flock has been captured. A terrible discovery is also made when Angel announces that she is now working for Itex, but Max and Fang do not know if this is a trick or if the betrayal is real.
Split Apart
As the Flock, helped by Max and Fang, and a very unlikely acquaintance, they somehow manage to free themselves from the grip of Itex, but soon they separate after a big fight between the members.
As this happens, Max and Fang are no longer together, though they keep in touch. Before it all ends, though, a truly mind-bending revelation is made, one that throws the world of Max upside down completely. Out of all Patterson's kids' books, even those present in the James Patterson's kids' series, the ones here are our favorites.
---
Recommended
Patterson's Michael Bennett series is the next one we will be taking a look at and it is a very fantastic work. The Michael Bennett series by Patterson ranks among our favorite works of the author; they are some of the best James Patterson novels. Now, let's take a look at Patterson's Michael Bennett series in order:
Step on a Crack
Run for Your Life
Worst Case
Tick Tock
I, Michael Bennett
Gone
Burn
Alert
Bullseye
Haunted
Ambush
Blindside
The Russian, which is yet to be published
Prepared for Anything
With Patterson's Michael Bennett series order well behind us, we would just like to note that the series contains some of James Patterson's newest books, along with one of Patterson's upcoming books.
Now, the first of Patterson's Michael Bennett books is Step on a Crack. Another key point is that the series is co-written by Patterson and Ledwidge. New York Police Department Detective Michael Bennett is a man that has endured many things in his lifetime and he is prepared to endure even more things, all for his family.
Man in Mourning
Currently, Michael Bennett is focusing on helping his family of ten adopted children who are going through the mourning and bereavement process after the death of Bennett's wife Maeve. However, duty calls, and Bennett is called to help out as the funeral of an ex-First Lady suddenly goes wrong. A group of armed men get inside and hold the funeral attendants as hostages.
Making a Deal
Michael's job is to reason with an insidious man called Jack, who sort of complies by letting everyone go except the most well-known people. However, he does have his own demands and desires and it is not so hard to guess, what they are. Yeah, you are right, only a million dollars for each of the hostages.
Biding their time is not something they have the leisure to do as Jack begins a murderous rampage inside. With time running out, can Bennett save the hostages and stop the fiend before it is all too late? This is one of Patterson's crime books that we just love rereading.
Teach Me
In the second of the Michael Bennett books by Patterson, namely Run for Your Life, we follow the detective once more. There is an inventive, elaborate killer stalking and prowling the street who refers to himself only as the Teacher. The Teacher is haunting the streets of New York City, where he kills the mighty and the obnoxious people. For a murderer as savage as the Teacher, he sure does have a keen eye for manners.
Loud and Clear
The message that the Teacher is trying to instill and inculcate into the masses of New York City is quite loud and very succinct – keep your manners in check or you will be punished in a manner both terrifying and just.
Some people might think that it's only fitting for the rich to be held in check like this, but others are terrified by the fiend that takes lives like that. There is just one man for this kind of a job and that is Michael Bennett. With proper reason, these are some of the best-selling books by Patterson.
War on Two Fronts
Michael Bennett, a detective for the New York Police Department, has a lot on his mind these days. He misses his wife Maeve, he has to keep his ten children safe, secure, happy, fed, and cared for, and also work a job that puts his life at risk pretty much anytime he exits the front door.
What's worse, the kids have all contracted the flu at the same time as the Teacher begins making noise in the media. Fighting a war on two fronts, Bennett needs to get to the bottom of one mystery and keep his children safe, at the same time.
Making a Statement
Continuing on with the third book of Patterson's series Bennett is in, we have Worst Case. Worst Case is where the kids of the most prominent, most affluent, and most famous of New York's elite are being abducted. The perpetrator of this ghastly crime is not someone that wants a load of money or some kind of power, but he just wants to know whether the highest of society are aware of the tole that their inferiors have to pay so that they can enjoy their glamorous lives?
Punishment
When one confesses to being unaware of such a thing, then, they are dispatched in the swiftest of ways. Detective Michael Bennett knows that these slayings are all connected in some way and that they are surely going to serve as a sensational demonstration of something.
But, as he has to work with the FBI agent Emily Parker, the city is slowly pulled in by the most chaotic of forces. If you are not careful, you may end up on the fiend's list and the whole society will be present just to see what he chooses as punishment. Out of all the James Patterson book reviews, the ones here perhaps the best James Patterson books to start with.
---
Firm of Detectives
Patterson's Private series is a brilliant source of the best James Patterson books. Patterson's Private series belongs among our favorite works of the author, simply because it is such a pleasant and fulfilling series to read and enjoy. Patterson's Private series in order goes as follows:
Private
Private #1 Suspect
Private Games
Private London
Private Berlin
Private L. A.
Private: Oz
Private India
Private Vegas
Private Paris
Private Rio
Private Sydney
Private Delhi
Private Princess
Private Moscow
Jack Morgan
With Patterson's Private novels put in order, we think it is important to note that here one can find some of James Patterson's recent books. Now, the first novel of Patterson's Private books is called Private. Jack Morgan used to work for the Central Intelligence Agency, but now he owns Private, a famous, well-respected company for investigations.
Close to the Heart
Private has many branches all over the world, ones that work with the utmost discretion and loyalty, but also with the greatest degree of force and dutifulness.
While investigating an x-million-dollar scandal with the National Football League and gambling, along with the case of eighteen schoolgirls that were killed and the perpetrator not yet found, Jack learns of something that puts him ill at ease: the wife of his best friend, a woman with whom he had a fling once upon a time, has been murdered.
Just Another Day
Jack Morgan's line of work sees him learning of the many, deep, dark secrets that powerful, famous, and even ominous people have daily, while his team of investigators, utilizing some of the most bleeding edge and top of the line tools try and make a break in the cases.
However, it now has become clear that Jack doesn't have to work by the rules or by any limits anymore. One of the best Patterson books out there and one of those Patterson's books that we'd recommend to any reader.
Ultra-Successful
The second novel of Patterson's Private books is Private #1 Suspect. This particular entry on the list of James Patterson's books for adults or, more appropriately, James Patterson's crime novels, stands as one of our favorites in the whole series. Ever since Jack Morgan began his own company Private, it has easily become one of the most revered firms for investigation in the whole, wide world.
Blackmail
All of the most famous, most influential, and most venerated members of society have used the services of Jack Morgan and Private, as the Private investigators are some of the wisest, quickest, and keenest investigators that money can buy.
When Jack Morgan's ex-lover is founded killed in his own bed, it doesn't take long for people to begin pointing the finger in Jack's direction. As Jack is being investigated by the police, the mobsters blackmail him into getting some thirty-million US dollars recovered for them, while a luxury hotel manager coaxes Jack Morgan to help and examine a series of killings and slayings that have been perpetrated on the hotel chain's premises.
No Other Choice
As Jack Morgan is very much fighting for a better life, while he is blackmailed, strong-armed, persuaded, and coaxed, he finds out that his very loyal colleague might just get up and leave Private altogether.
Without wasting his breath, Jack Morgan tacitly understands that what is happening must be the work of some of the most devious, most intelligent enemies that he has faced thus far. Nonetheless, he's not going to give up. This entry among James Patterson's murder books is one that you must not miss.
Security
Following these particular James Patterson novels in order, we come to the third novel of the series, namely the one titled Private Games. Out of the whole list of the Private novels by Patterson, Private Games might be the deadliest.
The famous and venerated company for investigation has just been chosen to be the security for the 2012 London Olympic Games. The agents of Private who are some of the best agents in the whole world fly to London to keep the competitors safe.
Devious Events
In one of Patterson's best-selling books, we see as Nigel Steele, an investigator for Private and the lonesome dad of two children, is summoned to the scene of a merciless killing.
One of the highest-ranking members that stood on the organizing committee of the Olympic Games has been slain along with his mistress, but it soon becomes evident that the crime is not one of passion, but one that was perpetrated by cruel, cold, meticulous hands. This is one novel that is a genuine contender for being the best James Patterson book.
Shadow Lurker
Karen Pope, a reporter for a newspaper, is sent a letter by someone referring to himself only as Cronus, who is taking the fullest of responsibilities for the two killings that took place. Cronus says that he has been sent to bring back the olden glory that the Olympic Games had and that he will make sure all those games that have been touched by corruption and subterfuge will be annihilated completely.
Nigel and Karen thus begin working together to thwart the plans of Cronus, but can they do it before it's too late? Taking into account the whole list of Patterson books in order, in regard to the series at hand, there's not a single book that we wouldn't recommend – they're all such treats.
---
Gone Without a Trace
Suzanne's Diary for Nicholas is one of James Patterson's love storybooks and what a book it is! Suzanne's Diary for Nicholas ranks as one of the best books by James Patterson by a wide margin. It was published in the year of 2001, spanning a bit less than three hundred pages.
The book at hand is the story of Katie Wilkinson who has just managed to find herself the most perfect man she could ever hope for. The man is a brilliant author, doesn't use other people's ideas and he even knows how to paint houses; that is pretty much all that she has ever desired in a man. However, it just so happens that one seemingly random, ordinary, and uneventful day, the man disappears, traceless, with only a single diary left for Katie.
Do What You Need to Do
As Katie begins reading the diary, she sees that it is a kind of love letter that was written by a new mom, all for her newborn, Nicholas. In the diary, Suzanne has managed to mention and elaborate on several key events that led to Nicholas' conception and eventual birth.
Suzanne's writing also makes mention of a father, whom she dearly loved, but they could never be together. As Katie reads on, she comes to a realization that shakes her to the quick.
---
Amazing Novel
Sam's Letters to Jennifer is no small feat as a literary achievement. The book was among the top ten selling hardcover books of the year when it was published, namely in 2004. It is comprised of a total of 263. This is a novel that needs no recommendation because it is so brilliantly and seamlessly written.
Emotional
Sam's Letters to Jennifer is among the most touching, sweetest, most gentle, and tender novels that the author has ever penned. It, without our paying regard to the story or the words inside, powerfully speaks to us, both on an emotional level and on a psychological one. It is a wholly special book that we think our readers are going to love, if our love for it is any indication.
Main Protagonist
The eponymous character, Jennifer, is our protagonist. We see Jennifer as she is still reeling from the passing away of her spouse, still deep in the grieving process, still in the grip of mourning, still pained, still hurting. When Jennifer's grandmother falls into a comatose state, Jennifer has no choice but to forgo her grieving and mourning and be by her grandma's side. When there, however, she makes a great and strange discovery.
Doc
Jennifer finds a packet, wherein she sees a number of letters addressed to her grandma, named Sam. Jennifer begins reading the letters, following through the love-filled, poignant pages. The story at hand is about Sam, who had married quite young to a man from Stanford, but it was a lot less than true, human, deep love. Later on, Sam meets a man nicknamed Doc with whom she fell in love, but the letters have only just begun at this point.
Brendan
As far as Jennifer is concerned, she, after meeting a childhood friend named Brendan, sees herself falling for him. Unfortunately, she learns that Brendan is deep in a battle against a tumor in his brain, slowly making him weaker and weaker. As the days pass, the season comes to an end, and Sam awakens from her coma. Brendan, on the other hand, tries to have a very risky and potentially life-taking surgery in order to get his tumor out.
Family Friend
Even though Brendan hadn't told Jennifer that he was going to have surgery, she finds out and stands by his side with great support. Luckily, Brendan's tumor is removed and he successfully recovers. With Sam once again able to speak, she tells Jennifer that the Doc in the book was a family friend named John. Not long after, Sam passes away, with Jennifer mentioning that she is pregnant. She promises to name her daughter Sam in honor of her lovely grandmother.
---
Short Series
Patterson's When the Wind Blows series is Patterson's best-selling series. When the Wind Blows is home to some of the best James Patterson novels, even though there are just two of them here. Now, let's take a look at these Patterson books in chronological order:
When the Wind Blows
The Lake House
Repeated Crime
When the Wind Blows follows Frannie O'Neill. Frannie is a pleasant, lovable young veterinarian, who resides in the Rockies of Colorado, attempting, albeit mostly fruitlessly, to forget the gruesome and bizarre slaying of her spouse.
Soon enough, another neighbor bites the bullet, so Kit Harrison, an agent with the FBI, comes to Frannie's home to discuss the ongoings. Kit, himself, is resolute about wanting to put an end to this rampage, even going against the wishes of the FBI.
Greater Than Anticipated
As Kit surreptitiously continues to investigate and analyze the situation, more and more witnesses begin dying. Without any announcement, though, Frannie comes by an astounding find in the woods near her home, a discovery that will change the lives of everyone involved.
As the deaths pile up, the mystery foggier than ever, Kit and Frannie come by a subterranean network of labs that puzzles them further. A top book among Patterson's mystery novels.
---
Intriguing
The Beach House is one of the best Patterson stand-alone books. The novel is rightfully seen as one of the most intriguing James Patterson thriller books. The Beach House was published in 2002.
Getting By
The main character of The Beach House is a man named Jack Mullen. Jack Mullen is a man studying law school, while his brother Peter is a man that works as a sort of valet, parking the vehicles of the wealthiest living in the Hamptons.
The two seem to enjoy their life as they're going about it, seeing as even their most private needs are met with satisfaction, just as well. Then, however, something terrible happens.
Big Fish to Fry
The lifeless body of Peter is discovered on a nearby beach. The police seem to think it's a case of drowning, probably an accident, but Jack doesn't share that opinion.
What Jack doesn't know immediately is that one big fish already has the police and judicial system under his control. As Jack's determination never wavers, he doesn't stop trying to undermine and get satisfaction for Peter's death. A novel that many fans view as the best James Patterson novel.
---
America's Sweetheart
Hide and Seek is a terrific book from Patterson's stand-alone novels, one that was published in the year of 1995, with a page count in the mid three hundreds. Hide and Seek is also one of James Patterson's best mystery books.
Hide and Seek is a brilliant tale from Patterson and one whose story weaves seamlessly. Maggie Bradford is the one we follow, even though Maggie is rather stationary for nonce. Maggie is charged with murder, and with her position in society in mind, this is the trial of the decade as far as celebrities are concerned.
Out of Sight, Out of Heart
Everyone knows Maggie Bradford as a kind, humane singer and songwriter, who doesn't look like she could ask for anything more. Then, how is it that she could possibly have killed not just one of her husbands, but two of them?
Will Shephard was the second spouse of Maggie, who is just as well-known as Maggie, herself is. Will stars in movies, is a fantastic athlete, but what no one knows is that Will is keeping a secret, one that would change public opinion drastically.
---
Imaginary Friend
Sundays at Tiffany's, another of James Patterson's stand-alone books, is a tremendous tale that won't let the reader just breeze through it or not pay attention to the key things happening. Sundays at Tiffany's was published in the year of 2008, with a page count of about three hundred.
When she was just a young, little girl, Jane had no one by her side. Jane's mother was the mighty leader of a theater company on Broadway, who rarely, if ever had time to spare for her child. As such, the only person that was present in Jane's life that gave her the attention and love she desired was a beautiful, peaceable man called Michael; the catch here is that Jane is the only one that can see Michael.
Did You Call?
Years and even decades into the future and Jane is just as lonesome, just as lonely as she ever was. It is at this point in her life that Jane once more meets Michael, who has maintained his dashing good looks, charm, and general loveliness.
However, neither Michael nor Jane know why it is that he has come back just now. One thing is for certain: if one were to ask us which Patterson books are the best or what are the best James Patterson books to read, we'd pick one of James Patterson's best novels – Sundays at Tiffany's.
---
Best-Seller
The Coast-to-Coast Murders is one of James Patterson's mystery books and one of the top-rated Patterson books, as well. If one were to ask us how many books James Patterson has written, even though the number is quite great, we'd say not enough – a testament to our love for the author. This entry among the best James Patterson books was published in 2020.
Affliction
Michael and Megan Fitzgerald are brother and sister, both of whom share a distressing, uneasy past. Both of them were adopted, with Michael growing up to be a truck driver on the long haul, while Megan is in college, with a major in psychology.
Throughout all of their life, they have had only person to trust – each other. The parents of Michael and Megan are a renowned clinical psychologist and a psychiatrist. Knowing their background, it will not surprise anyone that a misty, experimental atmosphere pervaded the family time.
All Along the Road
In L. A., Garrett Dobbs, a detective, and Jessica Gimble, an FBI agent, have come together to work as a murder case necessitates it. Suspect number one is found and arrested, but then a second murder identical to the first takes place.
And that is not just one more, but a number of them, and they are not even limited to L.A. They seem to happen all over the country, but how can that be? Among Patterson's best-rated novels with a reason.
---
All She Ever Wanted
Patterson's Honeymoon series is one of the finest James Patterson books series ever. The series is home to some of the best James Patterson romance novels, though a definite sense of mystery can be felt. The following Patterson's books in order go as follows:
Honeymoon
Second Honeymoon
Surely, throughout one's lifetime, one has asked herself how just it would be like to be wanted, desired, or coveted by every man in the world, while all the women had an envious countenance in regard to one. Well, for Nora Sinclair, there was no need for her to imagine such a thing as that is very much how her life went – it is a life that she worked to have, a life that she would not just throw away.
Sticking His Nose in Everywhere
Nora's effect on men isn't just a simple attraction or allure; Nora strikes excitement into the men's hearts. When John O'Hara, an FBI agent, comes snooping around, with an interest in Sinclair, she might think it's the most ordinary thing in the world, but John is there on official business – things have been happening to the men around Sinclair that they can't explain.
With a sense of pervasive dread and the need for skin to mingle with other skin, the Honeymoon novels are truly some of Patterson's best books ranked.
---
Marvelous Series
Middle School is one of the best James Patterson series that we've had the pleasure of picking up. Middle School series by Patterson is comprised of twelve novels, with Patterson's Middle School series order going like this:
Middle School: The Worst Years of My Life
Middle School: Get Me Out of Here!
Middle School: My Brother is a Big, Fat Liar
Middle School: How I Survived Bullies, Broccoli, and Snake Hill
Ultimate Showdown
Save Rafe!
Just My Rotten Luck
Dog's Best Friend
Middle School: Escape to Australia
Middle School: From Hero to Zero
Born to Rock
Middle School: Master of Disaster
Enough Problems
With the order of the Middle School series Patterson wrote behind us, let's see what the story is about. The first of Patterson's Middle School books is Middle School: The Worst Years of My Life. The main character is Rafe Khatchadorian, who has an abundance of troubles back home, so much so that going to middle school only adds to the innumerable issues he was already facing.
Passing the Time
However, Rafe also has a hell of a plan for having the best possible year ever, but there are a few things to work out. With Leonardo the Silent, Rafe's best friend, giving him points, Rafe is going to try and break every single one of the school's Code of Conduct rules. The Middle School books by Patterson are fantastic James Patterson children's books.
---
Not the Best Judge
Judge & Jury is one of the best James Patterson books ranked on our list here, but also on the James Patterson best-selling books list. Judge & Jury is one of Patterson's top books and it was published in 2006.
Andie DeGrasse is a single mother whose ambitions would see her as an actress. As such, Andie is not a common juror by any means. With the hope that she would get dismissed, she informs the judge that she hasn't the slightest clue about judicial matters, the law, and such, but that doesn't stop the judge from giving her the title of juror number eleven as the trial against a mob boss is set to begin.
Twist in the Case
Dominic Cavello, also familiar to people as the Electrician, is the don of the Mafia who has been connected to dozens upon dozens of terrible, brutal crimes, many of which had to do with murder or swimming with the fishes. FBI agent Nick Pellisante has been on Cavello's trail for years and now he finally has him.
However, before the jury can come to its decision and either dub Cavello as innocent or guilty of the crimes, something happens, something that changes everything that the trial stood for. It is not without reason that this is among James Patterson's best-selling novels.
---
Unique Tone
The Quickie is a fantastic entry among the books written by Patterson and it stands as being one of the best James Patterson books of all time. The Quickie was published in 2007 with a page count somewhere in the mid-three-hundred range. Of all James Patterson's books, The Quickie has perhaps the most unique tone.
Back at Him
When Lauren Stillwell found out that her husband had been having an affair and when she sees him exiting a hotel room, she makes a decision to one-up him at the very same game he was playing. However, while Lauren is busy with her plan, her husband has his very own idea of what to do. Following a quick sexual encounter with one of her colleagues, Lauren hears some kind of an argument or confrontation outside of her window. When she looks out, it's her husband loading the lifeless body of the colleague she'd have sex with.
Unexpected Turn of Events
When the body is found to be in shallow water, later on, Lauren goes to the scene of the crime as she is a police officer with the New York Police Department. Just her luck, she gets this very same case, but there is something that continually irks her.
She has a secret that would change her life forever, but she can't be sure of what she saw. One thing is very much for certain, Lauren doesn't have much time. Rightfully among the best-selling James Patterson novels.
---
Dazzling
Patterson's Invisible series is yet another dazzling example of the author's prowess and literary might. The two books in the series are also among James Patterson's new books. Now, let's take a look at Patterson's books in order:
Invisible
Unsolved
Haunted
The series at hand begins with the first book titled Invisible. Invisible's main protagonist is Emmy Dockery, a woman that is believed by many to be on the crazier side. Dockery is a researcher for the FBI and bears a terrible and mighty obsession with finding the connection between hundreds upon hundreds of cases that were never solved.
She has even taken a leave of absence from work. Now, all that Emmy does is examine the innumerable newspaper clippings all over her bedroom and facing the terrible, constant nightmares that come.
Something Is Missing
Emmy's greatest gripe is that no one, not even her former boyfriend Harrison Bookman, an agent on the field, will trust in her that all of the cases of rape, cases of murder and abduction bear a link between each other.
However, that all changes when Dockery comes upon information that can't be denied. With the cases piling up daily, with no suspect, can she really prove that there is a single force behind it all?
---
World of Hurt
The Murder House is by no means just another novel to add to our James Patterson novels list, but a very satisfying, entertaining book that we, frankly, could barely put down the first time we read it. The Murder House was published in 2015, spanning four hundred and fifty or so pages.
Wealth, privilege, luxury, and glamour are unlimited so far as Number 7 Ocean Drive, a beachfront Hamptons estate, is concerned. However, the markedly intense and mesmerizing gothic aesthetic bespeaks of a terrible history, one where several brutal murders took place but were never solved by the police. The home is known as The Murder House, with the local people staying far away from it at all times.
Out of the Frying Pan
Jenna Murphy, a detective, once viewed herself as a local around these parts, but she's been gone from the region for quite some time. After having to get away from her history, the ex-NYC officer finds herself in the Hamptons. Just in time, a power broker and his lovely mistress are found murdered in the lonesome Murder House, a scene of crime that reminds Jenna all too much of those in New York.
While initially the case seemed to be rather straightforward, with time, the many secrets of the house of murder become evident. This is one novel that we cannot recommend just enough to all of our readers; it belongs rightfully among the picks for the best Patterson books.
---
Life She's Built
Now You See Her is a fantastic entry on our list of James Patterson's books that we consider to be the best and most recommendable to the wider audience. Now You See Her was published in the year of 2011, boasting a page count of approximately three hundred and fifty. Nina Bloom is a woman that enjoyed a perfectly fine, pleasant life.
Nine is a lawyer and a great mother, one might even call her life idyllic. Nina would do anything just so she could keep the life she's made for herself in New York, even if it involves deceiving everyone she knows and cares about, even if it includes her daughter. However, when an innocent man is being used as a scapegoat for murder, Nina can't just let it go.
Something No One Knows
Nina was living a life without any cares, a life with her police officer spouse, and she was as attractive as any beauty you could think of.
However, when she got pregnant, life seemed to be truly just giving to Nina all that she wants, that is until she learns of a sincerely distressing and dismal thing. This is when Nina's life changed completely. We hope that our readers will pick this mesmerizing volume up as soon as possible.
---
One-Man Army
Beach Road is one of those novels by Patterson that we loved from the minute that we bought it, only from looking at the premise on the back of the cover. Beach Road was published in the year of 2006, with its page count coming close to the four hundred mark. The main character of Beach Road is none other than Tom Dunleavy.
Ton Dunleavy is a man that works for himself in a single-man law company in one of the richest places in all of the United States – the East Hamptons. However, the job of Tom Dunleavy is hardly a prosperous one, meaning that it doesn't exactly rake in the money. The clients he has are ones that work for the rich, while the rich have their own lawyers and attorneys that they pay by the hour.
An Opportunity
When one of Tom's pals gets taken into custody for allegedly committing a triple homicide in the proximity of a film star's mansion, Tom springs into action. For one, Tom is sure that his friend, Dante Haleyville, is an innocent man, so he accepts to be his lawyer for the coming trial, one that will get all the media buzz one could ever imagine.
With a little help from a mega-lawyer called Kate Costello, Tom's ex-girlfriend, Tom might be able to pull off this case but also get some traction for his law firm. We suggest picking this book up whenever one can because it is just that terrific. One of the best James Patterson summer novels we've read.
---
Savage Attacks
Zoo series is an immense entry among the list of all James Patterson books. Patterson's Zoo series is comprised of just one novel and one tie-in novel, but fans are holding out hope that one day one of the upcoming James Patterson books could come to this series.
Zoo is the novel where we first learn of terrible, savage attacks that are bringing whole cities across the world to their knees. Jackson Oz is a fairly young man, a biologist by occupation, who is looking at the accelerating events unfolding with a sense of grimness. When Oz, himself, sees an ambush of lions, all working together in unison and perfect coordination, he knows that what is to come will be frightening, to say the least.
Little Time to Waste
Helped by the ecologist called Chloe Tousignant, Oz decides to try and warn the leaders of the world to act before all is lost. With each attack being more savage, more elaborate, and more violent than the one before, there is little time to waste.
Before long, if they don't act soon enough, the world will be run over by the growing fearsomeness of the animals that have come together. A definite and sure pick for being one the best James Patterson books ever.
---
Murder Games
Patterson's Instinct series is one of the best series that Patterson has penned, to this day. The series is comprised of just two books, but they are just such treats to read. Alternatively, the series is sometimes called Patterson's Dylan Reinhart series or Patterson's Murder Games series. The books are ordered like this:
Instinct
Killer Instinct
Book on the Matter
Doctor Dylan Reinhart authored a book that touches and examines the behavior of criminals. However, when some such volume finds itself on the scene of a horrible murder, with a distressing message from the perpetrator to boot, it seems that Dylan's writing might have been helpful to a killer.
Elizabeth Needham, a terrific and resolute detective for the New York Police Department gets Dylan to accompany her to another scene, where another card is left from the killer.
Who's Next?
With each kill comes a new card and a new hint towards who the next victim is going to be. Before long, the killer is dubbed the Dealer by the media, with New York City falling into turmoil and panic.
The cops don't have a clue who the killer could be, so it's left for Elizabeth and Dylan, themselves, to work together and solve the case. But, what if the card points to one of them? A very tense, very suspenseful novel that we can't recommend enough.
---
Give It a Shot!
The Rory Yates series by Patterson is a wonderful entry among the author's lengthy and extensive oeuvre. It is comprised of only two novels, but they are both worthy of being called the best James Patterson books. Patterson's books chronological order for the series at hand goes as follows:
Texas Ranger
Texas Outlaw
Promotion
Going through the ranchlands, towns, and cities of the state he calls his home, Rory Yates' skills, abilities, and resolute disposition has brought him from the position of an ordinary highway patrolman to the position of being a Texas Ranger.
However, a case in Waco might just have put the promotion in peril for Yates, so he decides to take some time off and enjoy life with his family in Redbud. When he arrives, he discovers a ghastly crime scene and he is accused of murdering his former spouse, Anne.
Something Missing
At the funeral, Rory, by means of a heartfelt and beautiful hymn, makes those present succumb to the yearning of tears. Anne's widower, Calvin, is present, too, so Rory chooses to ask Calvin a few questions seeing as no one else wants to. As the case twists and turns more and more, with even another body coming, Rory is forced to make a dire choice, one that will impact his life as he knows it.
---
Masterpiece
Patterson's Treasure Hunters series is one of those series that we loved from the moment that we picked it up. Patterson's Treasure Hunters books are also some of the best kids' books by Patterson. The order of the series is as follows:
Treasure Hunters
Danger Down The Nile
Secret of the Forbidden City
Peril at the Top of the World
Quest for the City of Gold
All-American Adventure
Treasure Hunters: The Plunder Down Under
Deep Blue Sea
The Treasure Hunters Patterson series has some of James Patterson's famous books that children from around the world love and adore. The Kidd children have been brought up learning how to dive deep down to the wrecks of ships and traversing the world, aiding their parents in retrieving things like swords and some such trinkets from the ocean's bottom.
Adventure Like No Other
However, when the parents of the Kidd children mysteriously vanish while on the job, the children have no choice but to do what they do best: to uncover the greatest treasure of all – their parents.
With vile, villainous, and unfriendly pirates standing as their enemies, they are going to have to do their best to both uncover the cryptic hints that point to the treasure while trying to stay alive against a far more experienced foe. Some of the best James Patterson children's novels out there are right here.
---
More Than Enjoyable
The House of Robots series is a candidly fantastic James Patterson's children's book series that we've enjoyed getting and spending the time to read. The House of Robots series is comprised of four novels and their order is as follows:
House of Robots
Robots Go Wild!
Robot Revolution!
House of Robots 4, which has yet to be published
Robotic Companion
James Patterson's books for kids right here are some of the most enjoyable, engaging, and gratifying to read, not just for the youngest of children. Sammy Hayes-Rodriguez never had an easy time fitting in with the other kids at school, but when his brilliant mother comes up with the idea to take a mobile robot capable of speaking called E to school, even Sammy knows that it's a bad idea.
More Than a Brother
Sammy is familiar with robots and how they work, seeing as his mother focuses and works on robots more than anything else. E, however, is convinced that it's Sammy's brother and with all of its quirks, it seems to be even more of a so-called geek than Sammy, himself, is.
Now whether E and Sammy are two sides of the same coin, two pees in a pot, or it's a friendship waiting to be ruined, we can't say as only picking up the novel will give you the answers.
Other Recommendations?
The following few series are ones that we thoroughly enjoyed reading as well: Patterson's Harriet Blue series, Patterson's Wizard and Witch books, the Confession series by Patterson, and Patterson's Jack Morgan series.
---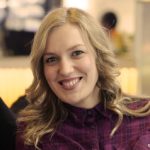 Alissa is an avid reader, blogger, and wannabe writer. (She's a much better cook than a writer actually). Alissa is married, has one human, one feline, and two canine kids. She always looks a mess and never meets a deadline.