Bio
Chabon is an American novelist, short story writer, and screenwriter who was born in 1963. He published his first novel when he was 25 years old and then started following up with more and more novels and short stories a few years later.
Famous Works
You might know this one of the best Michael Chabon books called The Amazing Adventures of Kavalier & Clay. This novel won Michael the Pulitzer Prize for Fiction in 2001, one year after the story was published.
---
Best Michael Chabon Books
---
Early Life
Michael was born to a Jewish family in Washington, DC. He first stated that he wanted to become a writer when he was only ten years old after getting an A for a story he wrote for class. After that A, Michael was convinced that this was what he wanted to do for the rest of his life, and he never looked back.
His later studies include a year at Carnegie Mellon University before transferring to the University of Pittsburgh. There, Michael got a Master of Fine Arts in creative writing, which is responsible for many of the best-selling Chabon books out there.
---
Let the Adventures Begin
The first book that will be kicking things off is not his first book ever if you're planning to read Michael Chabon's books in order, but it is one of the most exciting stories he has ever written.
The book follows two characters, Joe Kavalier and Sammy Clay, on an adventure filled with action, romance, tragedy, and more. Part of his inspiration to write this book came from the story of Superman's creators, two Jewish boys who sold the rights to their superhero to DC Comics.
Kavalier and Clay
If we were to be looking at Chabon's books ranked, then these two characters would make this one way up there on most lists. Joe Kavalier is quite an interesting character as he has a few thrilling skills to show you.
First of all, he is a talented artist who has a lot of passion at his disposal. Besides that, he has also been trained in the art of Houdiniesque escape, which might prove useful later in the story.
Pure Excitement
Sammy Clay is the second protagonist in the series. Along with Joe, they have no trouble making this Michael Chabon's best book ever. Sammy is searching for someone to help him create stories about superheroes and complementary art for the next big thing in America – the comic book.
We won't spoil the rest of the story in this book, as you have more than 600 pages of pure excitement at your disposal. Discover what makes this one of Michael Chabon's best books as these two characters set out on an unpredictable journey full of many surprises and unforgettable events.
---
Big Picture
This book is one of Michael's top stories that takes place during World War II. Much of the story is set in Sitka, where a temporary settlement for Jewish refugees has been set up. The story is written quite beautifully, as the author explains everything you need to know before developing the main plot.
Crime in Sitka
The story begins in 1948 as all of the Jews who lived in and around Jerusalem were forced to leave and start new lives in other areas of the world. An establishment called Sitka was created in Alaska, which is where you get to meet the main character of the book, Meyer Landsman.
Meyer discovers something that will make this one of the best books by Chabon out there. It's the murder of Mendel Shpilman, Sitka's most powerful organized crime boss' son. Meyer is an alcoholic homicide detective, and when he pursues this investigation, he is ordered to go no further by his superiors for reasons you will find out yourself.
Bigger Plans
Meyer decides not to follow orders and continue his investigation in secret. Eventually, he stumbles upon a plot that goes much bigger than he could have ever imagined. We don't want to spoil all the juicy parts, so we'll let you have all the fun as you uncover some secrets.
---
Unpredictable Events
Wonder Boys is his second published novel and easily one of the top Michael Chabon books ever. The story mainly follows Grady Tripp and a few others who make the story very interesting to read. Wonder Boys was also made into a movie that bears the same title. It was made in the year 2000 and was directed by Curtis Hanson.
Grady Tripp
This is one of the essential characters in the story and one that is responsible for placing the book among our list of books by Michael Chabon. Grady is a middle-aged man who lives in Pittsburgh, Pennsylvania.
He is a somewhat famous author who has had a few successes here and there but has struggled to finish his next novel for around seven years. This novel is called Wonder Boys, and you get to learn more and more about it as you read.
Affairs, LGBT, Crime, and More
These are just a few things you get to read about inside this fast-paced book as you start meeting other characters Grady comes across. A few of these characters are Sara, Terry, and James.
Sara is the woman with whom Grady has an affair and an illegitimate baby, Terry is a friend who offers to help with the book, and James is the most thrilling of them all. He is someone who is going to commit murder, steal something, and write a killer novel.
---
Granddad's Tales
This is one of the latest Michael Chabon books. The contents inside are in the form of a memoir and describe a few stories that his grandfather told him before dying of bone cancer in 1989. Drawing inspiration from those stories, Michael creates yet another memorable fictional character who describes to you these adventures in a compelling way.
Deathbed Confession
It was surprising how his grandfather's medicine combination made him so talkative and urged him to tell his life story. There are events inside that can't be heard anywhere else, so keep your eyes and ears wide open.
The story is told in a non-linear style as it starts from the middle and goes back and forth through the present, past, and future. Thanks to the combination of his grandfather's exciting tales and the writing experience offered by Chabon, there is no doubt that this book could be the best Michael Chabon book of all time. It's up to you to decide.
From 1920 to 1989
His grandfather lived between 1920 and 1989, and he tries to explain as much of the story as he can fit. You find out details like his birth, childhood home, employment history, and much more. But, these are not the events that make this the best Michael Chabon novel that it is. That part is totally up to you to uncover and decide if it meets this author's high standards.
---
Michael's First
Here it is, the first book ever published by Michael and the one that most of you were probably waiting to have a look at. Here's your chance to discover why this one is among the best Michael Chabon novels out there and what it's all about.
Art Bechstein
Art is the main character inside this story, and you're going to be following him on a few exhilarating adventures. He has just finished school and feels like someone who has just come out of an entire life in prison. He is hungry for all of the experiences life has to offer and is generally one of the most unique characters in all of the novels by Michael Chabon.
Art's New Life
Before understanding what Art's new goals are and what his new life outside of academics will be like, you first must understand what his old life was like. We mentioned that it was mostly school, but there's one side of his life that was never too dull – his father's side. Art's dad is a gangster who is involved with the mafia. He has terrible things haunting him and the people around him.
Art will meet some new friends who are linked with his father and his criminal activities and take part in a few thrilling adventures. In the end, you get to find out what Art has always wanted and has never honestly had, making this one of the best and most popular Chabon books ever.
---
Business Problems
Here is a book that will please most musicians out there who love reading Chabon's books at the same time. Telegraph Avenue is one of the best books by Michael Chabon that will show you a story about the lives of six people who struggle to overcome a few obstacles in both business and family life.
Record Store
Two of the main characters you get to meet first are Archie Stallings and Nat Jaffe. These two own a record store in downtown Oakland but are now worried as a considerable problem has arrived. An ex-professional football player and the fifth richest black man in America, Gibson Goode, has stated publicly that he is building a megastore nearby their record store.
As their business struggles to progress, the story turns a bit to their wives, Gwen Shanks and Aviva Roth. They also share a company, called the Berkley Birth Practice and they, too, are in the middle of a few problems.
Unexpected Events
Part of the reason why this book is one of the best-rated Chabon books out there is that there are plenty of unpredictable events scattered inside. Archie gets to meet a son he never knew he had, but the rest of the juicy spoilers are up to you to discover.
---
Sherlock Holmes
The Final Solution is a short detective story that may or may not include Sherlock Holmes as an older man. This old man is 89 years old and is one of the two main characters. The other one is a young boy named Linus Steinman. The boy is only nine years old but is mute. All that he has in this world is an African Gray parrot on his shoulders who spits out random German numbers all day.
Mystery of Numbers
When the old man and this boy meet, the Holmes character quickly deduces that this boy is a German-Jewish refugee and realizes his reason for coming to England. Out of all of the books from this list of Michael Chabon novels, this duo might be the most fun to read about yet as this detective story is packed with surprises.
Search for the Parrot
After a brutal murder, the boy's parrot, Bruno, goes missing, so the local inspector recruits the smart old man to help him find the parrot. Out of love for the boy, he agrees to help, and they begin their investigation. We won't spoil how it all turns, but the ending is one to remember. If only we knew what those numbers meant, as that was the mystery that boggled everyone's mind.
---
Adventure of a Lifetime
Gentlemen of the Road was published in 2007 and has quite exciting results from many Michael Chabon book reviews. The story follows two adventurers who aren't afraid of danger. In fact, they look for it. It is one of the best Michael Chabon books.
Jewish Bandits
The name you see above is what they are otherwise known as, but these two characters refer to themselves as gentlemen of the road. One of them is called Amram, a huge African fellow who can really use an ax. His traveling partner is Zelikman, a German physician who doesn't like to joke around after watching his whole family get slaughtered in an anti-Jewish pogrom.
Khazaria's Khaganate
Most of the story is set in Khazaria's khaganate and follows these two characters as they get mixed up in a plot to restore a Khazar prince to the throne. These two compelling characters know many traits. They can get themselves out of many situations, but what is about to make and what makes this one of the best Chabon books ever is the amount of killing that's inside this story.
---
Young Adult's Favorite
This list of ten of the best Michael Chabon books is coming to an end as there is only one book after this one. Summerland is a fantasy novel made for the young adult audience, making it one of the best Michael Chabon young adult novels out there. It features many exciting events that may have catastrophic consequences.
Clam Island
It seems that the author can write stories in many genres perfectly, as many of his best works have shown. We've seen from the Picard series by Chabon how his fantasy side of his imagination works, and this book will show you a lot more.
Clam Island is where the story begins. That's also where you meet the main character, Ethan Feld. The story's central plot involves Ethan's baseball team having one crucial game with the fate of the universe in its hands.
The Baseball Game
After a specific series of events, you get to meet some very memorable characters from this world and the world of myth and legend. For the sake of not giving away too many spoilers, all you need to know is that Ethan is about to play a baseball game with creatures from myth, and what you can expect is genuinely going to be out of this world.
---
Manhood 101
We've reached the last of Chabon's books we have to show you. Manhood for Amateurs is one of the best yet as it was nominated for a 2010 Northern California Book Award for Creative Nonfiction. This book is a collection of essays that focus on Manhood. There are stories about fathers, sons, and husbands inside this wonderful book.
Personal Notes
Much of the contents inside this book are all personal experiences from Michael's life. The book is an autobiography of the author and the perfect book to start with if you don't know much about him. This way, you get to meet him personally, uncover secrets from his past, learn what made him write all these amazing books.
Great Learning Experience
Aside from getting to know so much more about the author himself, this collection of insightful essays can also be a great learning experience in many areas.
Michael talks about experiences from his childhood that helped him get through difficult times in life, he shares his inspiration and passion for writing and many more stories that have the power of inspiring you in any way. There aren't many best Chabon series or novels that are non-fiction, so this one will hit different, but in a good way.
---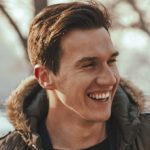 Michael is a graduate of cultural studies and history. He enjoys a good bottle of wine and (surprise, surprise) reading. As a small-town librarian, he is currently relishing the silence and peaceful atmosphere that is prevailing.