Bio
Wallace was born on the 21st of February, in the year of 1962, in Ithaca, New York, United States of America. He was a beloved and renowned American writer of novels, essays, and short stories. Additionally, Wallace was a professor at the University of English and Creative Writing.
Life
Born in Ithaca, New York, to parents James Donald Wallace and Sally Jean Wallace, born as Foster. He was brought up in Champaign-Urbana, Illinois, along with little sister, Amy Wallace-Havens. The father of David was a philosophy professor at the University of Illinois at Urbana-Champaign, while his mom was an English professor at Parkland College.
---
Best David Foster Wallace Books
---
The Prodigy
He went to Amherst College, which his dad had attended previously, where he had a major in English and philosophy. In 1985, David graduated summa cum laude. David took an interest in modal logic and mathematics, for which he presented a senior thesis in the two subjects. He was granted the Gail Kennedy Memorial Prize for this thesis. Sadly, David has committed suicide on September 12, 2008. Let's take a look at the best David Foster Wallace books.
---
Bliss and Glee
Infinite Jest is unquestionably one of the most popular Wallace books and, to boot, one of the best-selling Wallace books of all time. Infinite Jest is one brilliant book that has received positive reviews and adoration from fans from around the world. The great novel was published in the year of 1996, spanning nearly eleven-hundred pages.
One of the great books by Wallace, Infinite Jest, is a mind-shattering tragicomedy that deals with the journey towards fulfillment and bliss in the United States of America. The book is set in the halfway house of an addict and an academy for tennis, where the most intriguingly complex and, for all intents and purposes, screwed up family in all of Wallace's fiction resides.
Entertainment and Humanity
In Infinite Jest, Wallace tries to answer a few of the most crucial, most basic questions that have to do with entertainment, including the entertainment business, and the reason for its dominant role in all our lives.
Then, this entertainment aspect is taken a step further as Wallace examines the urge of man to connect with others in relation to entertainment, and finally about the pleasures that we pick out and what they mean for each and every one of us. Without revealing too much, we'll just say this is Wallace's best book ever.
---
Absolutely Brilliant
Consider the Lobster and Other Essays is just another example of how Wallace's books can be so far-reaching, vast, and brilliant at the same time. The book is significantly shorter than the previous one we looked at, sitting at about three-hundred-and-fifty pages. Consider the Lobster and Other Essays was published in 2005.
Titles to Be Found
In Consider the Lobster and Other Essays, one can find a number of different essays that Wallace wrote and they are all compiled together. Among the many titles, one can find, of course, Consider the Lobster, How Tracy Austin Broke My Heart, Some Remarks on Kafka's Funniness from Which Probably Not Enough Has Been Removed, Big Red Son, Host, and Joseph Frank's Dostoevsky, to name a few.
A Far-Reaching Collection
In this volume, Wallace examines a multitude of topics, ranging from questioning whether the great Bohemian author Franz Kafka had a funny bone, to trying to figure out what the thing about author John Updike is so appealing, and of course, whether lobsters are sensitive enough to be able to feel pain. Just as vast as Infinite Jest, but far more accessible, Consider the Lobster and Other Essays is a book that cannot be missed.
---
Untethered Writing
A Supposedly Fun Thing I'll Never Do Again is another of the non-fiction best books by Wallace. In more ways than just one, this can be regarded as one of David Foster Wallace's loneliness books, though it tackles a large array of subjects. A Supposedly Fun Thing I'll Never Do was published in 1997.
In A Supposedly Fun Thing I'll Never Do, Wallace delves with a number of different topics, subjects, and themes, though they are all under one single umbrella, even though the umbrella can't exactly be pinpointed. Among the many titles, one may find the following – Derivative Sport in Tornado Alley, Greatly Exaggerated, David Lynch Keeps His Head, A Supposedly Fun Thing I'll Never Do Again, and others.
A Bit Hard, But Gratifying
While Wallace is surely most well-known for his fiction work, the non-fiction books that he has put out are nothing short of brilliant, as well.
However, even though non-fiction tends to be a bit more straightforward than fiction, in, for instance, the relaying of facts, Wallace still remains a bit more obscure and a bit more intriguing with his writing here, by utilizing the metaphors that he is known for. An easy pick for Wallace's best books.
---
A Speech
This Is Water is one of the most important titles on the list of books by Wallace. It isn't just one of the David Foster Wallace books to read, but to devour. The book was published in the year of 2009, posthumously.
In the whole of his illustrious career, Wallace only once stepped up to do a public talk where he spoke of the many things in life that he has an opinion of, which took place in the year of 2005, at Kenyon College, for a commencement address. The book at hand, This Is Water, in fact, a reprint of that particular speech.
A Few Words to All of Us
How is it that one is to stay away from unconsciously living or, more importantly, living unawares throughout their cozy, comfy life? How are we to exit the rather uncaring thoughts that linger in our minds and become bared to compassion?
With his brilliant sense of humor, his precise and witty intellectual remarks, and a philosophy that is as practical as it is fascinating, Wallace addresses not just Kenyon College, but all of us. Among the top Wallace books.
---
Vast and Powerful
Brief Interviews with Hideous Men is an easy choice for being one of the best David Foster Wallace novels. The book was published in the year of 1999, spanning a tad over two-hundred-and-sixty pages. Brief Interviews with Hideous Men is, in regard to Wallace's books ranked, one of his absolute greatest.
In the collection of short stories before us, Wallace pushes against the reins and limits of fiction with the brilliant, trademark, and unique sense of humor and wit he is known for, but also the striking intelligence. Entering into the many minds and the playgrounds of things that are as bizarre as they are commonplace, Wallace has one hell of a book in store for his fervent and ardent readers.
Vignettes
There are a number of short stories here, but the titular one is Brief Interviews with Hideous Men, which is a humorous, tenebrous story, where a set of portraits, all of men, are looked at. These men have one thing in common and that is their fear of women.
Other titles include Adult World, which follows a lady and her bewildering sexual relationship with her spouse, and The Depressed Person, which is a bleak, yet charming conveying of the mental state of one woman. A book whose spot among Wallace's top ten books is inextricable.
---
A Young Effort
The Broom of the System counts among the list of David Foster Wallace novels, namely as perhaps the best Wallace novel, period. The Broom of the System was published in the year of 1987, spanning close to five-hundred pages, all in all.
The Broom of the System was a book that Wallace published when he was merely aged twenty-four, which, if we didn't inform the reader, we believe he or she would scarcely, if at all, be able to pinpoint the approximate age. It reads like a novel that comes from an experienced novelist, not from someone barely past their initial twenties. Nonetheless, the book is a brilliant example of Foster Wallace's prowess.
Awesome Things to Come
In the crux of this hilarious, smart, and entrancing book, we have the main character named Lenore Stonecipher Beadsman. The events take place in the year of 1990, in Cleveland, Ohio, though with a few changes.
The great-grandma of Lenore has vanished with some two-dozen other senior citizens of the Shaker Heights Nursing home. Then, we meet characters like Rick Vigorous, King James Bible, Auden, and Vlad the Impaler, who make this book such a treat. One of the best-rated Wallace books for a reason.
---
Tedium
The Pale King is perhaps in league with the most important books that Wallace ever penned. The Pale King was published in the year of 2011, three years following the untimely death of Wallace. The book has a page count in the mid-five-hundreds.
In Peoria, Illinois, the IRS Regional Examination Center agents might seem to be quite commonplace and regular to the new trainee, but this is a spurious observation, to say the least. However, as the main character gives himself to the routine that is both repetitive, tedious, superfluous, and monotonous – a routine that each of the employees are forced to go through –, he learns that all is not as it seems and that there is something behind the curtain.
Taking It All
The trainee has come just as the IRS forces are beginning a plot to destroy even the last bit of humanity and human dignity that the job entailed. While the Pale King was unfinished when Wallace sadly and unfortunately passed away, the novel is still brilliant and fantastic. Featuring Wallace at the height of his writing, it falls only short of being finished for being the best David Foster Wallace book.
---
The Tales from the Abyss
Oblivion: Stories is yet another terrific and tremendous entry among the novels by Wallace. Oblivion: Stories was published in the year of 2004, spanning around three-hundred-odd pages, in total.
Oblivion: Stories is a collection of short stories that Wallace penned and it is his penultimate fiction effort prior to his passing away. Oblivion: Stories is comprised of a number of shorter stories, among which one may find the following bunch – Incarnations of Burned Children, Another Pioneer, Oblivion, The Suffering Channel, The Soul is Not a Smithy, Philosophy and the Mirror of Nature, etc.
A Special Volume
The collection of stories at hand is one that can rival even the greatest literary minds of all time. The writing of Wallace here is as complex as it has ever been, with paragraphs that need more than just a single read to be completely understood and comprehended.
The rhythm of the story is not natural, though it appears so, it's fluid, though not flowing in the sense of a fast-paced novel. It's a book and a world of its own and it's one of the best David Foster Wallace books among the David Foster Wallace book reviews.
---
Intimate Writing
One of Wallace's underrated books, but also one of our Wallace's favorite books, Girl with Curious Hair is a book that we can't recommend just enough. Girl with Curious Hair was published in the year of 1989.
Girl with Curious Hair might be the most honest, most touching, and most personal, in spite of the thickly-veiled writing that is a custom of Wallace and his oeuvre. In the book at hand, which is a collection of shorter stories, one will come by these titles among others – John Billy, Lyndon, Everything Is Green, Say Never, Girl with Curious Hair, Westward the Course of Empire Takes Its Way.
Sorrow and Sentiment
Perhaps the only writer that is capable of blending such diverse and such odd themes in so seamless, continuous a manner, Wallace's writing in this volume is perhaps his career's greatest.
From the journey of relationships, toil, and love in Little Expressionless Animals, to the understanding of pain, pangs, and suffering in Westward the Course of Empire Takes Its Way, and all the way to the sentimental, heartful, yet moving writing in the Girl With Curious Hair, Wallace's writing has no bounds. Putting the David Foster Wallace books in order of best to worst is perhaps impossible.
---
From the Whole Career
One of the absolute best David Foster Wallace essay books that we have ever had the chance and pleasure to read is, of course, Both Flesh and Not: Essays. Both Flesh and Not: Essays is one of those Wallace books that we have the easiest time recommending. It was published in 2012, posthumously.
Both Flesh and Not: Essays is a collection of some fifteen seminal essays by Wallace, put together in just one book. The essays present herein are from differing periods of Wallace's life, spanning between the brilliant author's twenty-year-career, from beginning to end. As such, this is one of the most significant books on Wallace that one can ever hope to pick up.
Seamless and Unperturbed
In the essays present, Wallace, in a fashion that is both seamless and endearing, looks upon the literary genius that is Jorge Luis Borges in the same breath as the famous tennis player Roger Federer. The Best of the Prose Poem and the second of the Terminator films is examined together and so are the dilemmas and conundrums that arise from giving a definition to essays and the very nature of writing fiction. Vast and powerful, this is a book we can't recommend enough.
Other Recommendations
Everything and More: A Compact History of Infinity is another fine book, too.
---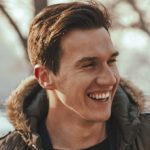 Michael is a graduate of cultural studies and history. He enjoys a good bottle of wine and (surprise, surprise) reading. As a small-town librarian, he is currently relishing the silence and peaceful atmosphere that is prevailing.