Bio
Donald Patrick, nicknamed Pat, Conroy was born on the 26th of October, in the year of 1945, in Atlanta, Georgia, United States of America. Conroy was a fantastic American writer, with numerous acclaimed works. A number of his books were made into movies and two of them were even nominated for an Oscar. Conroy is looked upon as one of the leading figures of Southern literature of the 20th century, specifically the lattermost part.
Life
As we already mentioned, Pat was born in Atlanta, Georgia, as the first of seven children to Frances, nicknamed Peggy, Peek from Alabama and Marine Colonel Donald Conroy, from Chicago, Illinois.
---
Best Pat Conroy Books
---
Military Upbringing
The father of Pat and his work forced the family to move around a lot, so much so that Pat had gone to nearly a dozen schools by the age of fifteen. It was in Beaufort, South Carolina that the family settled down for a while, where Pat finished high school.
Conroy was vocal about the way that he was brought up, namely the pains and struggles of living with his father, a Marine Corps pilot, that was oftentimes psychologically and physically mistreated his children. This less than pleasant family situation is present in many of the works of Pat. Now, with that said, let's take a look at the best Pat Conroy books.
---
Meeting the Family
The Prince of Tides is a standalone novel, which was published in the year of 1986. To this day, it stands as both one of the most popular Pat Conroy books and one of the best-selling Pat Conroy books, too. The novel's page count is in the six-hundred-odd range.
The Wingos of South Carolina are the family that are at the forefront of The Prince of Tides, one of Conroy's most magnificent works, ever. Our narrator is none other than Tom Wingo and it is here that we learn of Tom's parents, his elder brother named Luke, and the twin sister of Tom, Savannah.
Going Through It All Together
As is known for those that are privy to the wonders that Conroy can do with his novels, this is a touching and heartfelt tale that won't leave anyone with a steady beat.
The tale covers a forty-year history of the events unfolding in the limits of one family, as the various dramas, struggles, problems, griefs, pains, plights, even joys, glees, and moments of fulfillment make the tale one of, if not the best books by Pat Conroy. There is something special about his writing, something indelibly brilliant, heartrending, and something that resounds with readers from all over.
---
Recommended
Beach Music, yet another fantastic standalone novel was published in the year of 1995. It spans some eight-hundred pages or so; it is in the league of the best Pat Conroy novels and it's one of the easiest to recommend books from the author.
A Peace of Mind
Jack McCall is a man that though he hails from the South, actually lives abroad, namely in Rome, Italy, and he is a man that has endured the various, scathing pains of treachery and tragedy.
Jack McCall had an all too human and all too desperate need to find some peace following the suicide of his wife, an event that left him a widow. Now, all that stands in front of Jack McCall is his interest in the secretive, yet all the same painful search for his family past.
Something to Soothe the Soul
The expatriate Jack McCall has a desire to find the sole secret in his whole family history that might just appease his pained and struggling heart. As the novels move through not one, but two continents, and not two, but three different generations, we see the coeval ruins of the South of the United States and the ruins of old of the magnificent city of Rome. Beach Music is one of the most complete works and one we think deserves the title of being the best Pat Conroy book.
---
Masterpiece
The Water Is Wide, once more a standalone novel from the masterful Conroy. Of all the novels by Pat Conroy, this is perhaps the most socially conscious one, something made especially great because the novel was published in the year of 1972. This is a book that if we were following the Pat Conroy books in chronological order, it'd be among the eldest.
The Philanthrope
The book at hand acts as a memoir for the experiences that Conroy had and endured during his time as a teacher in the year of 1969. In South Carolina, on the Daufuskie Island, to be quite exact.
Conroy's students were all African-American and, for more reasons than a single of the Pat Conroy book reviews can hope to list, were illiterate. The perhaps main reason for this is that the school board had decided they were unfit for such trivial, educative things.
A Heart So Great
Now, the island where this all happened, Daufuskie Island, is a magnificent, beautiful, yet barren island. For the families there, with the rapid development of industries, they were forced to relocate for means of living a somewhat better life, but to live this somewhat better life, they had to first learn of this new life.
Their teacher was Conroy, a man that brought joy, delight, and glee into the worlds of these children before he was fired for the same reasons. Of all the books written by Pat Conroy, The Water is Wide is one of the most special.
---
Hitting Close to Home
The Great Santini is one of those books from Pat Conroy's novels list that we cannot help but feel an awesome level of adoration and admiration for. As far as we are concerned, it might just be the best Pat Conroy novel, ever.
Bull Meecham is a man that works for the Marine Corps, as he is a fighter pilot, a man that rages through the clouds on his exceptionally powerful bird, but a man that is also a demagogue in the comfort of his own home. For better or worse, the latter being the far more frequent one, he commands all that he can. Bull Meecham's wife is Lillian, a southern-bred girl that is genuinely one of the most beautiful girls one could ever hope to lay eyes on.
Incumbent Upon the Child
If it weren't for Lillian Meecham, however, the children would be in far too graver trouble than they could ever endure. The oldest child is Benjamin, Ben for short, an athlete with a latent potential who never seems to be quite enough for his father.
Sooner rather than later, Ben is going to have to stand in front of his father and not back down against the man that controls all that he possibly can. A story all too real. Perhaps one of the best-rated Pat Conroy books.
---
Blood-brothers
The Lords of Discipline is one of those books that we can never really set down once we've gotten down to reading it. The Lords of Discipline was published in the year of 1980, spanning five-hundred-odd pages. The Lords of Discipline is a novel that is potent, mighty, and a heartfelt one, indeed. Here is the tale of four cadets that through their work and time together became brothers by blood.
For better or worse, the four of them have to behave and act towards each other as they would towards a brother, someone they want to keep safe, someone for whom they'd give up their own life. What is in front of them is little compared to the devotion that is needed to be present in their hearts.
Stepping Into Manhood
What is, in fact, in front of them is a surreptitious, under the radar ambient for one of the proudest, yet most obnoxious military institutes, pretty much ever. They, together, are going to feel all of the passion of and for the military, all of the fury, all the treachery, all the devotion, the faithfulness, but also all of the violence that comes with being military men.
All that before they can step into manhood, a line that once crossed can't be backtracked on. Perhaps Pat Conroy's best book to recommend as a starting point for new readers.
---
A Tightly-Knit Family
South of Broad is one of the, more or less, new books by Conroy. South of Broad was published in the year of 2009 and it spans about five-hundred or so pages, all in all.
South of Broad is a novel that brings forth a jaw-droppingly terrific and one of a kind group of characters, all with sins, all with virtues, and all living in Charleston, South Carolina. The narrator is Leopold Bloom King, whose father is a very pleasant, very loving, and very kind man teaching science at the local high school.
King's mother, on the other hand, is a former nun and the current principal for the same high school. She is known for being an expert on the topic of James Joyce and his works. A novel that would be atop the Conroy's books ranked from the best, as far as we are concerned.
Going One's Own Way
Aged thirteen, the brother of Leopold killed himself so that the family was left in the wake of tragedy, to put it lightly. There is no easy way to get around such a travesty, but each of them tries in the best way they know.
Leopold finds himself in a tight group of high school seniors, counting Trevor and Sheba Poe, Molly Huger and Chadworth Rutledge X, Niles and Starla Whitehead. All of them stay close over the course of two decades, a period in which many things happened. The tale perfectly weaves together and is one of Conroy's best novels.
---
The Prodigal Athlete
My Losing Season is one of the truest to life, more importantly, the truest to heart, and honest memoirs that Conroy has ever published. My Losing Season, in our opinion, one of the top Conroy books, too. If we were imprudent in terms of novels, books, and memoirs, for a moment, this might even be one of the best Conroy books, too.
As far as Conroy knew he was supposed to be a point guard, but he was not the best, to put it lightly. He thought himself an athlete and no more and so did many other people consider him, as well. In this memoir, Conroy takes us on the sprawling journey back towards the year of 1967, a period in Conroy's life that he considers to be one of the most important as so many things sprang from just that time.
Never Stop Speaking
The book at hand, though a memoir, can easily be looked upon as a classic of American literature, for the story of the young men and the connections that they made between each other. It is a story about finding the voice inside of one, making that voice heard, and never, absolutely never be hushed by anyone.
We see the progression of Conroy from the star athlete he once was to the magnificent and terrific author. An easy pick for anyone making a list of Conroy's books that we think deserve the title of the best Conroy books.
---
Amazing Novel
The Death of Santini ranks as being one of Conroy's best books for a plethora of reasons that we will make manifest as we get down to reviewing this masterpiece. The book at hand was published in the year of 2013. Also, this book should be present on any list of Conroy's new books, because it's one of the last books the author ever published.
Coming to Terms
If one were reading Pat Conroy's books in order, then The Death of Santini should not be among the first you pick up.
It is a story that reconciles the pains of so long ago, but one that needs to be read after, say, The Great Santini for reason of clarity and being in the appropriate headspace for a book as honest, as touching, and as realistic as this one. It's not for no reason that it's right here on our Conroy's books list.
Reconciliation
It is in this potent and heartfelt memoir that we see the relationship between Conroy and his father Donald in the most honest light. It is known that Conroy and his siblings were abused by Donald and if it hadn't been for Peg, their mother, they'd hardly have endured the weight of it all.
In the heart of it, this is a book that shows that any wound, any scar, any bruise can, with time and with honest effort, become healed and mended. A book that we very much recommend to anyone.
---
The Love for Books
There really isn't Conroy's book that we wouldn't suggest picking up to our readers, but My Reading Life is one of those volumes that we need to mention as being so great. Conroy, a true American writer and teller of brilliant stories, was also known to be a reader with a great appetite for books.
This proclivity of Conroy stemmed primarily from his mother Peg's own inclination for literature and books, so that the young seed that was planted in this period of the author's life was sure to bloom into a wonderous love for books, novels, and literature. The authors that he loved and read is a varied list and one that shows where the author got his inspiration from.
What Books Gave Him
In this book, Conroy takes a look at the life he has spent with books, reading them, devouring them, enjoying them, remembering them, calling back to them, and loving them.
He recalls all of the beautiful things that books and everything surrounding books have brought for him. He even kept a notebook where he wrote down certain things that caught his fancy and even things that he thought sounded pleasant for writing. An essential book.
---
Hello, Out There
The final volume we'll be taking a look at today will be the wonderful and fantastic standalone book titled A Lowcountry Heart. It was published in the same year, namely 2016, that Conroy sadly passed away.
A Lowcountry Heart is a book that combines a plethora of sources to tell us of the most intimate and most private opinions of Conroy in regard to life and all of the things that one passes through in his or her life.
Don't Miss Out
Utilizing a number of different interviews, speeches, quotes, even sections from his novels, articles, and the letters that he sent, received, and replied to, A Lowcountry Heart is a book that one must not miss out on.
Cassandra King, Conroy's widow, is the person that wrote the smooth and touching introduction to this beautiful volume. This is a book that showcases the true vibrance, enthusiasm, and love for life, a man that wrote such fine pieces of literature, a man that educated, and a man that told such fantastic, down to earth stories.
Our Suggestions
The Boo and The Pat Conroy Cookbook: Recipes of My Life are two other books we recommend picking up.
---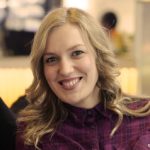 Alissa is an avid reader, blogger, and wannabe writer. (She's a much better cook than a writer actually). Alissa is married, has one human, one feline, and two canine kids. She always looks a mess and never meets a deadline.