The Story
When my mother forced a book called Eat, Pray, Love into my hands, I immediately thought that she was going through another religious phase and I reluctantly started reading it. To my surprise, the book was a delight to read. I am not the only one who thought so!
The story of Gilbert's journey across the world, seeking comfort and meaning in her life after her divorce, sold over 12 million copies and was made into a film featuring Julia Roberts in the lead role. As a result of the success of the book, she was named one of the 100 most significant authors in the world, and many regard this as Elizabeth Gilbert's best book ever!
---
Best Elizabeth Gilbert Books
---
Who is Elizabeth Gilbert?
I think the word "surprising" is the best way to describe her, both as a person and as an author. From her recent revelation that she was in a relationship with her dear friend, Rayya Elias, who sadly died from cancer in 2018, to her frank disclosures about her two previous marriages, She does not hold back on telling it all in an intriguingly and entertaining manner.
Born in 1969 in Connecticut, Elizabeth and her sister were brought up on a Christmas tree farm far from the bright lights of the big cities. This peaceful environment most certainly influenced the development of her curiosity and imagination that have formed the foundation of her amazing literary talent.
Career
After studying political science at New York University, she began traveling in a quest to gather inspiration for her writing. From the start, Elizabeth showed herself to be a skilled novelist and journalist. She was described as "a young writer of incandescent talent" and the many literary awards she has received in her more than twenty-year career, bear witness to her skill as a writer.
Her ability to weave her own life experiences, as well as the big questions we are all plagued by, into humorous, compassionate novels, make her books refreshing and captivating reads. Now let's take a look at what the best Elizabeth Gilbert books are.
---
Traveling Around the World
The big question is, why was this book so successful? It's the depressing story of a woman who does not want to have children and this leads to the failure of her marriage. She then chooses to be alone as she travels to Italy, India, and finally Bali in Indonesia, where she finds her happy ending. Eat, Pray, Love is the first entry on our Gilbert books list and the best Elizabeth Gilbert book to start with.
Honesty
I believe it's the honesty with which she reveals her deepest fears and grief while maintaining an almost light-hearted and relatable tone. The fact that self-help, finding wellness, and mindfulness books had begun to be popular – and continue to be, mean that the book was perfectly designed for the time.
So many women relate to Elizabeth's experiences and dream of making the type of journey that she did, but they do not have the possibility of doing so. By writing about her experiences in different cultures and with a different religion, women the world over, are allowed to imagine their journey and the choices they would make given the chance.
Prayer Beads
The three words in the title of this one of Gilbert's best-sellers represent the three sections of her journey and the structure of the chapters is based on prayer beads (the Hindu mala) which breaks it into easily manageable reading chunks.
Of course, some people did not enjoy the book and some have some relevant criticisms. However, this is one of the best-rated Gilbert's books ranked as No.1 on the New York Times Best Seller list for 199 weeks. It is rightfully considered to be one of Elizabeth Gilbert's best books.
---
Unnecessary Shield
When considering the best books of Gilbert, I am torn between the best-selling Eat, Pray, Love and Elizabeth Gilbert's latest book titled The City of Girls. We all have that crazy aunt or grandmother who lived an interesting, bohemian life but most of us have not been party to their deep, dark secrets because someone in the family felt the need to shield us from the unsavory, salacious details of their lives.
Looking Back
Well, this is one of the best Gilbert novels where an elderly woman called Vivian looks back on her life with wry wit and abundant openness, sharing a bit too much information some might say. Being of a privileged background but limited interest in intellectual pursuits, Vivian was sent to live with her Aunt Peg in New York after disappointing her parents with her lack of ambition.
Be Your Authentic Self
Aunt Peg ran a small musical theatre and Vivian, with her shallow interest in fashion and skill as a seamstress, fitted right into this world of costumes and showgirls. It was in 1940, with men going away to war and women had been set free from the yolk of the apron. This is one of the new books by Gilbert about girls having fun, enjoying sexual exploits and reminds us all to be our authentic selves and not take life too seriously.
---
Helping Us All
There seems to be a seed of the self-help and mindfulness culture in many of Gilbert's famous books whether it be fiction (Eat, Pray, Love) or non-fiction (Committed) and she does not disappoint with Big Magic.
It's as if, after all her success, she truly wants to share the "how-to" with those of us who long to release our creativity but live in fear of where it may lead us or whether we are even good enough to call ourselves artists.
Charming Personality
Big Magic is one of our favorite Gilbert books and the author's showcase of her extraordinarily charming personality combined with her endless bounty of creativity. She encourages artists across all genres to submit to the wave of creativity inside them and to rise above the fear that would hold them back.
Discover Your Creative Side
Gilbert freely shares her hard-earned experiences of becoming an artist and encourages people to discover their expression of creativity without boundaries or trepidation. Her recipe to creative fulfillment is simple, yet you get the feeling that beneath it all, she is a disciplined artist with strong "habits of mind" that provide her creativity with the structure and perseverance required to be successful.
---
Henry Whittaker
The third book in our Gilbert book reviews is The Signature of All Things. This is one of the most popular Elizabeth Gilbert novels that brings all the fascinations of her mind together in one comprehensive novel: her love of history, adventure, relationships, and science. It is set in the eighteenth century and follows the story of a self-made man, Henry Whittaker who makes his fortune in the quinine trade.
Alma and Ambrose
Alma, his beloved daughter is an intelligent girl who is fascinated by the natural world and science and she becomes a gifted botanist, an unusual career choice for a woman at that time. Alma makes an unlikely match with an artist, Ambrose Pike, who draws her into his world of magic and spirituality, and although an unlikely pairing, this couple are united in their craving to understand the world and its workings.
Essence of Time
This is the best Elizabeth Gilbert novel about life and death, sexuality and evolution, joy and grief set in a time of great discoveries and changes in the world. She artfully weaves the essence of the times into the lives of her characters. Her thorough research into all things botanical has led to some critics feeling that they have come away with a degree in moss, but most agree that it is brilliantly written with satisfyingly rich characters.
---
True Life Story
This is the latest Elizabeth Gilbert book that I have read, and while it isn't one of her new ones, it is still so worth the read. It is an examination into the contemporary American male identity, which Gilbert explores through the life and fascinating true story of Eustace Conway.
Eustace Conway left his suburban family home in 1977 at the tender age of seventeen, heading for the Appalachian Mountains. He lived there for over two decades, and really went back to the basics. He made fire with sticks, wore animal skins, and tried to convince Americans to forgo their materialistic lifestyles and get back to the roots of nature.
The Modern Man
Gilbert found Conway to be a sort of mystical character, one who challenges all of our assumptions in life, but particularly about what it means to be a modern man in America. Conway is a symbol of what it means to be a man, how we feel men should be, but in today's times, they rarely are.
Gilbert covers so many things in this biography, such as gender studies and the origins of masculinity in America. She truly reveals how talented she is, being able to write more than just fiction, which she is mostly known for. She explores the very interesting question of what it means to be a man, taking a rich and complex view. You may find yourself drawn to Conway, but then repelled by some of his views; regardless, you will find his story fascinating.
---
Never to Marry Again
At the end of Eat, Pray, Love, one of the best-selling Gilbert books, she meets Felipe in Bali and they fall in love. However, after her disastrous first marriage and acrimonious divorce, Elizabeth is resolved never to marry again. The couple were steadfast in their commitment to each other but also swore that they would not get married.
Her Own Fears
In this one of the non-fiction books written by Elizabeth Gilbert, she unpicks her own fear of marriage by researching the topic through all manner of means, putting her skills as a journalist to excellent use. She examined the historical basis for the institution of marriage as well as the romantic, social and traditional beliefs that keep it current.
She writes about this complex topic with wit, intellect, and empathy and raises questions about compatibility, passion, faithfulness, and the responsibilities that a "Christian" marriage places on men and women. Her bitter experience of divorce had made her mindful of the risks and how to avoid them i.e. by not getting married.
Love is Worthwhile
Gilbert writes all this with her characteristic charm and leaves the reader still believing that love is worthwhile without the need for a wedding ring. At the end of all her research, the author concedes that the institution of marriage is not all bad.
Ironically, she and Felipe were compelled to get married by the United States government due to a border dispute involving Felipe, who was of Brazilian origin. Sadly, that marriage also ended in divorce. This all-encompassing account of her research into marriage is part text-book and part philosophical musings and it makes for thought-provoking reading. It is one of the top Elizabeth Gilbert books.
---
The Local Lobstermen
This best book from Elizabeth Gilbert came out decades ago, but it received such critical acclaim that it ended up being republished. That's how I knew that this was a gem that I simply had to read. The story follows Ruth Thomas, who was born off the coast of Maine into a feud that lasted generations.
On the islands just off of Maine, there are two groups of local lobstermen, and they have been fighting over the fishing rights over the waters that lie in between their islands for years and years. The story starts with Ruth returning from boarding school, eighteen-years-old and smart as a whip. She is also feisty and unromantic.
The American Spirit
Ruth is determined to toss aside her education and join these "stern men" who work on the lobster boats. But make no mistake, this book is not just about lobstering. It is about so much more than that, led by a heroine who completely captures the American spirit and is destined for greatness.
The characters are all wonderful and real, very fleshed out and raw. The grudges and the history between the two islands run deep, and it is a story that teaches so much. Gilbert did outstanding work in this book, staying true to the area where the story takes place. With all the phrases and language that the character's used, it felt like I could actually hear them speaking. I thoroughly enjoyed this book and couldn't recommend it more!
---
Final Thoughts
I have decided that I cannot choose the best Elizabeth Gilbert book. That's also the reason why I haven't made this list of Gilbert's books in order. Each book she writes is original and thought-provoking. She intuitively knows what her readers need and want and she does not stint on the research and crafting of her books to deliver a unique reading experience every time.
---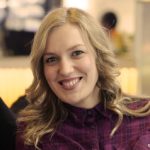 Alissa is an avid reader, blogger, and wannabe writer. (She's a much better cook than a writer actually). Alissa is married, has one human, one feline, and two canine kids. She always looks a mess and never meets a deadline.