Bio
The now seventy-six-year-old Walker is a best-selling author who has sold millions of books that she has written from her student years until the very present day. Known mostly for her amazing fiction novels decorated with thrilling and exciting stories with the most unique and emotional characters, Alice has more than established her profound reputation as a writer. It is simply amazing how many books Walker has written that are worth your time and attention.
Achievements
To add more to the list of her achievements she has won both a National Book Award for one of her novels called The Color Purple as well as The Pulitzer Prize for Fiction. This, among the many positive reviews of her books, should be incentive enough for you to grab one of the novels that we have selected in this list about some of Alice Walker's best books. Just enjoy every single page she has written to tell amazing stories.
---
Best Alice Walker Books
---
Inspiration
Also, another important thing to mention about Walker is that she tends to draw inspiration from her own early life and childhood in which she wasn't lucky enough to be born in a very rich family and had to witness her parents work hard. So, what are the best Alice Walker books? Let's have look at some of the top Walker books that we feel are a must-read for any fan.
---
Five Million Copies
Here it is. One of the most popular Walker books that has had the pleasure of winning Alice some awards and as well as to bring her to higher fame thanks to the fact that over five million copies have been sold so far. It is one of Alice Walker's books ranked as the best-selling. If you are asking what novel is Alice walker best known for, the title of this wonderful book is the answer.
Five million is not a small number and once you dive into the book you will quickly see why so many people have liked the amazing story that is hidden in this masterpiece.
Young Black Girl
Alice writes about the life of a young black girl that was unlucky enough to be born into horrible surroundings occupied by poverty and segregation. The horror continues still as we find out that the man she calls father is responsible for her being constantly raped.
On top of that, she later has two children that have been taken away from her with force and has been unwillingly separated from her sister Nettie who she loves very much. As if that wasn't enough bad news for the girl, Alice tells us that she has been trapped, again without her will, in a terrible and ugly, forced marriage.
Magic-Maker
Just as we, the readers, have lost all hope for the girl and her being able to ever be happy, she meets a so-called "magic-maker" and a wonderful singer who goes by the name of Shug Avery. This woman will later be the person responsible for inspiring this young girl to take action and take charge of her own destiny.
Over time, Celie, the girl with the terrible childhood, finds the power to free herself from this retched lifestyle and finds a way to reunite herself with the ones she loves. One of the best-rated Alice books that might even bring some of you to tears.
---
Tashi
In Possessing the Secret of Joy, Alice introduces us to an African woman who had spent most of her adult life in North America. Just like the first entry on our list, this book is also one of the best-selling novels by Walker.
Her name is Tashi, and her story in the book begins when as a young woman, a loyalty to the customs of her people that she did not fully understand led her to submit to the tsugna's knife that ended up in her genital mutilation, or in other words, being pharaonically circumcised.
Traumatic Result
Not knowing that she was volunteering for this, the end result was a very traumatic experience that scarred Tashi for life. The rest of her life was spent battling the madness caused by this incident with various techniques and psychotherapy.
She has even been treated by disciples of both the legendary Freud and C.G. Jung, and eventually, even by Jung himself. They were trying to help this poor woman regain the ability to feel again and actually be able to recognize what is real and what isn't. Her madness has gone very far and they were doing everything they could to help Tashi.
Unlikely Ally
Later, Alice includes a little twist when she introduces Tashi to a very unlikely ally who will help her to study the mythological reasons of why what happened to her actually happened in the first place.
The reasons invented by her ancient ancestors for what has happened to millions of other women like her. The story finally starts going in the way that she becomes stronger and her understandings begin to grow and eventually cause her to be at peace of all of it and to live in the moment.
---
Multi-Layered Story
Immediately after starting this book, you will notice that it is one of her more hard-to-understand books as it can be described as a multi-layered story that travels in a non-linear way through time and space. Thanks to that, it has become one of the best Alice Walker novels of all time.
Never focusing on only one time period, nor on one character will make things hard to keep track of and might get someone confused, so be sure to take your time with this astonishingly beautiful read.
Variety of Characters
It is a story that connects a variety of characters and their own stories such as the tale of Arveyda who is a musician that is searching for important details of his past, Arveyda's Latin American wife Carlotta who lives in exile, forever forced to leave her homeland.
Then we have Suwelo, an American History professor who strongly believes that his generation of men have tragically failed women, and his ex-wife Fanny who has her own story where she is about to meet her father for the very first time. And last but not least, we meet Lessie who has a vibrant personality and a thousand stories to tell from her many, many pasts.
Stories to Tell
Rest assured that you won't be bored for one second while reading this one of Walker's most famous works. All of these unique characters have some exciting things to tell and you won't be able to wait in order to find out everything about them and what connects all of them.
---
Meridian Hill
This is actually Walker's second novel which was an instant hit and constantly described as Walker's "meditation on the modern civil rights movement". Let's find out why it is one of the best-selling Walker books.
From all Alice Walker books, this might be one of Walker's most famous works. It is a book is about a girl, named Meridian Hill who has a very strong passion for the civil rights movement. At the time when this movement gets completely out of hand and becomes extremely violent, Meridian hill was attending college and it is then when she embraces it the most.
Determination
Meridian is a type of woman who didn't take this movement lightly and has devoted her heart, health, and soul to it as she strongly believes in her reasons for staying involved. Even when she completely screws up her health, performs an abortion after she got pregnant with a guy named Truman who was also a civil rights activist, she still keeps going and is determined to never give up. No wonder it is possibly the best Alice Walker novel to start with, especially if you are looking for Walker's books about women empowerment.
Righteous Fight
Her story follows her through the 1960s and 1970s, together with Truman as they fight for what they believe is right. After a while, when things don't work out with Truman Held, he finds himself involved with a white woman who was also involved in the movement but for what Meridian believes to be all the wrong reasons. You will love Meridian's character as she is the type that never abandons her passions, no matter what the cost is. Some of Alice Walker's favorite books from all the novels written by Walker.
---
Collection of Essays
As our last recommendation from our Walker book reviews, we have a different style that is just as good as all other books written by Walker. This is a sort of collection of thirty-six essays, short stories, statements, articles, speeches, and reviews that were all written in a period of sixteen years from 1966 to 1982.
Speaking Her Mind
This is Walker's first book that is non-fiction as she speaks her mind as a mother, writer, black woman, and feminist on topics such as things she feels a need to say about other writers, accounts of the civil rights movement of the 1960s, and the anti-nuclear movement of the 1980s. As well as a detailed memoir of what she believes to be a scarring childhood injury and some beautiful and healing words from her daughter. All of this packed in an amazing book that brings outstanding insight to whoever reads it. You can also find some of Alice Walker's poetry books in our selection here.
Must-Read
Not to be confused, but we feel that Walker is a brilliant author who makes every book she writes an instant hit, however, depending on individual likings, people like one book a bit more than another. We have selected our best books by Alice Walker that we believe are the top from the list of novels by Walker and you can find out for yourself if we have hit a home run with our choices.
---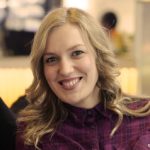 Alissa is an avid reader, blogger, and wannabe writer. (She's a much better cook than a writer actually). Alissa is married, has one human, one feline, and two canine kids. She always looks a mess and never meets a deadline.