---
Best Interracial Romance Books
---
Darkest Times
For quite an astoundingly and appallingly long period, any kind of romance between differing races or colors of skin were strictly forbidden and looked on as something to be avoided at all costs. What can we say, as people we were racist for a long, long time.
However, progress of course comes after the direst and darkest times, so we learned to live with and love one another. As such, interracial romances, relationships, and marriages became more and more prominent. With that said, we can go on now with our countdown of the best interracial romance books.
---
The Lonely Hearts Series
Latrivia S. Nelson is the pseudonym utilized by Latrivia Welch. Latrivia is a resident of Memphis, Tennessee, United States of America, and writes superb tales. One of our favorites of hers is the 2011 publication of The Grunt 1. The Grunt 1 is the third novel in the six-book series The Lonely Hearts.
Brett Black
The main character of The Grunt 1 is Brett Black. Brett is a man who knows when something is up and his intuition is always there to help him. After all, he is a Recon Marine and it comes in handy. However, the battlefield has nothing on how his life turns out when he comes back home to see that his wife is going away and she can't be persuaded otherwise.
Out of nowhere, Brett is left as a single father to his child. His alpha male mannerisms are going to have to change swiftly or he has to find someone to help him out with his child. Courtney Lawless, on the other hand, is a story for herself.
Courtney Lawless
Courtney works as a librarian who devours classical literature with ease. She is a lady first and foremost and she is quite well-respected. However, when the night sets, she is as vivacious and lively as any bad girl. Courtney has intentions of going to college, but her parents are less than willing to help out what with her past stints.
As such, she finds a job as a nanny. Now, who may her employer be? Why, Brett Black, of course. For Brett, the fact that Courtney can be so helpful, always there to talk, make food, and clean, is a sight for sore eyes. As the two begin spending time with each other and enjoying each other's company, they soon see what they've been missing their whole lives.
---
Estill County Mountain Man Series
Pepper Pace is a Cincinnati native and the inventiveness in her writing is something worth praise. Accordingly, her 2012 novel named Beast is more than worthy of its spot on our list of the best interracial romance books. Beast is also the first novel in the five-book series titled Estill County Mountain Man.
Christopher
Christopher has devoted most of his life as a Marine. However, the fact that he has such a muscled, strong, and stunning body does not hide the fact that he has a bilateral cleft lip. He was born with his facial impairments, but his father and mother were not wealthy enough to pay for the repair surgery.
A surgeon did try and help, but it only scarred him further. Now that his large stature portrays a mighty, strong military man, he is also viewed and is referred to as Beast because of his scarred and less than kind to the eye face.
Ashleigh
Ashleigh, on the other hand, is quite short compared to Christopher and she is overweight. Ashleigh just went through a rough time as her boyfriend broke off their relationship and married another person whilst still being with Ashleigh.
She does opt for any pity parties, but knows that getting rid of her excess weight will help her in the long run, though she would rather not be seen working out. For this reason, she begins trying to lose weight in the basement gym of the company she works for. Here is also where she comes by the Beast, Christopher.
Misunderstood
Both of them are misunderstood and have been subject to much derisive talk – Christopher less so, given his frightening looks – so when they find that they are good for one another, that they like each other, and they really do need each other, could it be just the beginning of their happily ever after?
---
Standalone Novel
Georgia's own Sienna Mynx is a brilliant novelist whose works we just adore. Mynx has yet to disappoint her readers and fans, with the 2011 novel Black Butterfly being truly one of her greatest novels.
Sydney Allen
Sydney Allen has had an ambition and an aspiration her whole life. She has wanted to become a Broadway star and to dance to the amazement of the public. For this reason, she relocated to New York, her friends Trish and Portia following close by.
As it stands, the dream of Sydney is close to becoming accomplished. She has a show ready, but then she meets the executive producer. Nolen Adams is a Wall Street banker who is known for his nefarious ways and womanizing tendencies amongst the New Yorkers. Nolen, himself, doesn't waste any time coming on to Sydney, but is met with rejection all the same.
Determination
However, Nolen isn't used to getting a no from anyone, so he's determined to get whatever it is he desires and what he desires right now is Sydney Allen. As Sydney struggles to come to terms with the way that the stars seemingly work, she can't do anything but try her best.
As she and her friends have an obstacle after obstacle come up, we see that their union is going to be altered forever. Sydney sees that her dreams come at a cost and this cost might be one that she's going to regret paying.
---
Medlov Crime Family Series
Latrivia S. Nelson finds herself once more in our best interracial romance books review with her superbly engaging tale from 2010 titled Dmitry's Closet. Worth mentioning is that Dmitry's Closet is the first in the four-novel series titled The Medlov Crime Family, too.
Royal Stone
Royal Stone is an orphan. At the present moment, she is a college student in a desperate search for a means to pay for her tuition and to provide for herself as the economy has tanked. As she is trying to find any kind of job, she comes by the exceedingly tall and handsome blond Dmitry Medlov.
Dmitry is very, very rich, and having had his interest piqued by the beauty of Royal, gives her an offer to work in his Dmitry's Closet shop as the manager. Royal is happy to have had such luck and accepts without thinking twice. The salary at her job is quite large, more than what Royal could have hoped for, but the price isn't small either.
Part of the Mob
Soon, with her salary, Royal is showered with gifts. As she gets to know Dmitry, she sees that he is a kindhearted, genuine man, and soon they're in bed together. However, Royal has no clue that the number one man in the 'Medlov Organized Crime Family', a Russian mob faction.
Ivan
Even after she sees quite incriminating evidence of the man's activities, Royal's will still isn't shaken. She likes, even loves Dmitry and that's that. As the dangers of his job begin growing, Dmitry starts considering high-tailing it with Royal and to live out their life together a thousand miles away from this life. Just then, his brother Ivan comes on the scene and the FBI isn't far away either.
---
Urban Fairytales Series
Eve Vaughn, at the present moment, is a resident of the USA's Philadelphia area. The 2008 Mistress to the Beast, though, is one we think is a must-read for anyone trying to find the best interracial romance books. Mistress to the Beast is also the first of two novels in the Urban Fairytales series.
Lila and Hunter
The protagonists are Lila and Hunter. Lila most of the time works as a nurse but had to take a leave of absence for a while so as to help her dad out. James, the dad of Lila, fears that he is inching ever close to losing his business.
Knowing that her dad loves that business so much, Lila is more than ready to fight back against the property development firm trying to usurp James' business. She sent a number of letters to the company to try and convince them to leave her father's stuff alone, but got no answer. So, Lila goes to the company herself.
Accident
Hunter Jamison used to be a playboy and his charm with the ladies was second to none. However, he had an accident which left quite the mark on him. As such, the nickname he was given for his tactics at work suits his scars, as well. Hunter is the property developer handing the case of James, so it's in his office that Lila storms in.
After a talk, it's evident that Hunter is dealing with quite some self-esteem issues. He'd just been dumped by his girl, so he's definitely on the low. As they try to come to an agreement, Hunter suggests that Lila stays with him for a period of three or so months, and she says yes.
Romance Like No Other
What began as just Hunter's way of getting some of his self-esteem back and Lila's way to ensure her father would be left alone soon turned into something quite unlikely – a romance like none other. Both of them are broken and troubled, but together they make it work. They really do.
---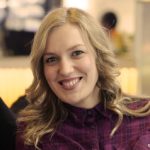 Alissa is an avid reader, blogger, and wannabe writer. (She's a much better cook than a writer actually). Alissa is married, has one human, one feline, and two canine kids. She always looks a mess and never meets a deadline.