Bio
Nicholas Sparks was born on the 31st of December, 1965, in Omaha, Nebraska. Nicholas was the second of three children born to Patrick Sparks, a college professor, and wife Jill, a homemaker.
Early Life
Spark had a portion of his early childhood devoted to moving around as his father was graduating. They'd lived in Minnesota, Los Angeles, Grand Island, Nebraska, and finally Fair Oaks, California, where they settled down. Sparks became the class valedictorian, graduating in 1984.
---
Best Nicholas Sparks Books
---
Education
The desire to educate himself further brought Sparks to Indiana and to the University of Notre. Sparks was offered a full scholarship for running track. In 1985, Sparks was part of a relay team that set a school track record, still standing. But, unfortunately, Sparks was injured during the end of the season, and couldn't train during the summer. This is where Sparks' full time was dedicated to writing.
Philanthropist
Beyond his endeavors in writing, Sparks has been dedicated to philanthropic efforts for years, now. He is a very large contributor to his alma mater Notre Dame, where annual scholarships are provided, along with internships and a fellowship for the Creative Writing Program.
Nicholas and his wife Cathy, in 2011, launched the Nicholas Sparks Foundation, a nonprofit organization that is "committed to improving cultural and international understanding through global education experiences for students of all ages." Let's take a look at the best rated Nicholas Sparks books!
---
Genuine Love
This book, published in 1996, is universally loved and viewed as one of the best Nicholas Sparks best books, ever. The Notebook is the poignant story of genuine, unyielding, unflinching love, immaculate.
It is about the might and luster that love has, as it defies any and all odds. It starts out with a senior citizen, reading a story to his wife.
Noah and Allie
We travel back in time to when Noah and Allie met as adolescents in 1932, spending a wonderful, unforgettable summer together. Even though the two of them are off and on different sides of life's track, they grow to love each other, but as it is set in the thirties, their families weren't approving of this relationship.
With time, Noah moved to New Jersey prior to joining the Army and fighting in the Second World War. Allie, on the other hand, went to college, eventually becoming engaged to an attorney, of whom her family approved. But the ghost and spirit of discontentment stayed and haunted both Noah and Allie, as they know that they could never forget each other.
Decision of a Lifetime
As Allie is about to make the decision of a lifetime, the story returns to the elderly man and his wife. We discover that the man had read this particular story many times, but his wife doesn't remember as she has Alzheimer's.
Candidly the most affecting, touching, and sad part of the book; tears may not be strangers during this part.
---
Landon Carter
A Walk to Remember was published in the year 1999 and it is one of the Nicholas Sparks' best books. It is set in Beaufort, North Carolina, of 1958.
As Sparks fancies it, the air was tenderer, the dames were well dressed, men had hats and we have our protagonist – Landon Carter. In his senior year at high-school, Landon has dated a couple of girls, he's even fancied himself as in love once.
Jaimie Sullivan
He, however, never expected to fall in love with Jaimie Sullivan. Jaimie is an ominous, religious girl and the daughter of the local church's minister. Landon asks Jaimie to dance, the very first time they meet. He finds out that she's sweet, a fervent believer in Christ, a quiet girl – not quite the type that Landon usually falls for.
Landon, though, has to rethink his initial impressions after the night is a wonderful success. With time, they build a relationship, Landon joins a Christmas play, whose director is Jaimie. Closer and closer, their relationship grows and they develop a routine of walking home after each rehearsal.
Masterpiece
There are a number of twists and turns along with a bit of cute humor. Bittersweet moments, too, aren't strangers. Nicholas sets a seat in the minds of readers and weaves a relationship between the reader and the characters, as he is wont to do in all of his books. This one, in particular, is widely regarded as one of the best Nicholas Sparks books.
---
Vantage Point
Nicholas Sparks' Dear John is a book that begins in the present day, so far as the chronology of the book is concerned. John is observing Savannah from a vantage point. He is taking in the moment, thinking about how he loves her and how their relationship has deteriorated.
From here, John takes the reader on a trip down memory lane, as we learn of their love story, how it blossomed, and how it decayed, eventually.
Means of Escape
John, when he was younger, joined the army as a means of escaping from his reclusive, oppressive father and as a way to straighten his own ways out. He meets Savannah, they fall in love, but the time in the army after September 11th begins to hang over their relationship as a bulky weight.
In the eyes of a lot of readers, however, Dear John has a rather formulaic way of plotting. The writing of Sparks is, as always, smooth, but the characters aren't ones you'll remember after a while.
Simple and Enjoyable
Notwithstanding that, the characters, for the short while that you'll be reading the book, are very likable, though not complex. A highpoint is the father-son subplot between John and his dad.
Overall, Dear John is a quick, easy read that is not painful but also not extremely enjoyable to read. If you need some beach reading, go ahead and borrow it. It will give you a few hours of escape if nothing else.
Fresh Breeze
With everything said, Dear John is one of the Nicholas Sparks' best selling books and still remains a breeze of a read, that you'll probably enjoy when you're trying to relax. Some time to escape the mundanities of everyday life is always welcome.
---
Relatable Story
The Last Song, published in 2009, is yet another brilliant novel by Nicholas Sparks, and a wonderful entry into the romance genre. A lot of fans say that this is one of Nicholas Sparks' bestseller books!
It's a great book, not just because there's a heartfelt, loveable, endearing love story, but mostly because of how relatable it all is while sustaining the romantic air. It speaks about all kinds of love: between lovers, family members, even love between opponents.
Ronnie
The protagonist of the novel is, relatable, a stubborn and rebellious person. Ronnie, quickly approaching womanhood, has no plans for the lanes where she wants to take her life. Ronnie is angered and irritated by the fact that her brother and she were sent to her father's place for the duration of the summer, not having seen him for three years ago.
Regretting the Past
Though the stay at her father's sees Ronnie as a sulky, unwilling adolescents, she quickly begins to see the visit as more of a blessing than the initial thinking it a punishment. Her dad remains patient, tolerable and pleasant with Ronnie, as she begins to regret not being closer to him, and as she regrets the years that she'll never get back with her daddy.
---
Logan Thibault
The story of The Lucky One starts out with U. S. Marine Logan Thibault. While serving in Iraq, Logan comes across a photo. The picture is nestled in the dirt, and he picks it up, seeing an unknown woman is in the picture. He, a curious spirit, shoves it into his pocket, and thinks the picture a lucky charm, from then on.
Work of Fate
As time passes, Logan starts becoming convinced that it is the work of fate, and that it is his own destiny leading him towards the girl in the photograph. As the memories of the war haunt Logan, he hears the words of his mate Victor and they only serve to strengthen his belief in fate. Thence, Logan sets off on a venture towards finding the lady.
Eventually, Logan meets the girl, her name Elizabeth. Immediately, they fall in love with each other. Logan has trouble telling Elizabeth of how he found her, he doesn't know whether it'll help and fortify their relationship, or will it cast it into the deep end.
Must-Read
The story grabs the attention of the reader from the first page. Everything is paid attention to and the story builds upon all of the details perfectly. The pace is steady, each character receiving proper treatment. Truly one of the best selling Nicholas Sparks books!
Nicholas Sparks is a wonderful writer and is loved universally for his writings in the romance genre. Other great entries that some may fancy to be best Nicholas Sparks books are the following – Save Haven, Message in a Bottle, and The Rescue.
---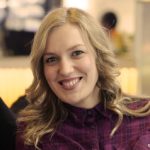 Alissa is an avid reader, blogger, and wannabe writer. (She's a much better cook than a writer actually). Alissa is married, has one human, one feline, and two canine kids. She always looks a mess and never meets a deadline.