---
Best Romance Books
---
Popular Genre
There are lots of genres that people all over the world enjoy reading and admiring. We have literary fiction, horror writing, science fiction, young adult, fantasy, non-fiction, philosophy, and then we have romance novels.
Romance For Everyone
Insofar as academic terms go, a romance is defined as a narrative genre in literature which incorporates an adventurous, spiritual, or mysterious story in which the main aim can be a love interest, or it can involve a love interest while focusing on how one's growth – their values – is affected by this love interest. Even if one's heart is hard-wrought, everyone can enjoy a beautiful romantic story. This is why we are going to take a look at the best romance books review.
---
Old Couple
Nicholas Sparks was born in Omaha, Nebraska, on the 31st of December, 1965. The authors' most beloved novel is The Notebook. It was published in the year of 1996.
The story of The Notebook begins with an older man. This older man is sitting beside his wife, telling her a story. From this point on, we travel back in time to when the couple were just teenagers.
Noah and Allie
Noah and Allie had met in 1932, as the two spent a magical, scarcely forgettable summertime together. Knowing what we know about the 1930s, we can suppose, assume, and, thus, deduce that the two of them were not on the same tracks of life. Allie's parents were obviously going to be disproving what with Noah's own upbringing, but the couple still tried to weather whatever storm came.
Sadly, and most, unfortunately, Noah is forced to relocate. He moves to New Jersey, but soon after has to join the Military so as to fight in World War Two. Allie spent her time by going to college. She, with time, met and got engaged to a lawyer – of this person, her family were most approving.
Only For Each Other
However, both Noah and Allie are aware that their respective hearts have spaces only for each other, no matter how much they try to act as if they've forgotten the good ol' days.
Then, we take a trip back to the present time, as the man is reading the story to his wife, and we make a discovery that will haunt our spirits and hearts, forever. This book deserves to be, without a doubt, amongst the best romance books.
---
Loved and Admired
John M. Green was born in Indianapolis, Indiana, United States of America, on the 24th of August, 1977. His most loved and admired novel is The Fault in Our Stars, which was published in the year of 2012. One only needs to have read a short, succinct synopsis of the story to deem it as a touching, heartbreaking one.
Hazel
We meet Hazel. Hazel is a teenager. Hazel has just recently been diagnosed with lung cancer. Hazel is encouraged to join a support group, of sorts, but, she, herself, isn't the most willing to try something like that. However, she gives it a try in spite of her reluctance. Faster than she could say, Jack Robinson, Hazel is loving it.
She acquaints herself with a certain Augustus Waters. Augustus is charming, funny, and a very likable person, but since he is in the support group with Hazel, we find out that he has Osteosarcoma. However, he seems to have come out of the fight stronger and more resilient than ever.
Head Over Heels
Hazel falls head over heels for Augustus, and so does he. They have all sorts of adventures, together. They even go on a trip to Amsterdam to meet their favorite author. However, on this fateful trip, Hazel is told the truth of Augustus' condition, and it is a genuinely heartrending truth. It is no secret why this is one of the best selling romance books.
---
Adored Tale
Casey McQuiston was born in Louisiana, United States of America. Casey's most read and adored tale is Red, White & Royal Blue. The novel was published in the year of 2019.
Alex Claremont-Diaz
Alex Claremont-Diaz was living a somewhat normal life until his mother became the President of the United States. Upon her inauguration, Alex became what in some countries is regarded as a young royal. The way that Alex looks and acts is just a marketing goldmine for the White House.
Damage Control
He's attractive, has a lot of charisma and enthusiasm, and he's even smart as hell. A bit of an issue is that Alex has not the best relationship with prince Henry from the UK. Soon enough, a picture featuring Henry and Alex's clash finds itself in the media and the two countries' relationship isn't looking nicely. Damage control is the name of the game, so the two families try to have Alex and Henry come out as if they're on a truce or that their beef is a thing of the past.
Something More?
While it all began as a sham to have the tabloids off their backs, Alex and Henry, sooner rather than later, begin to take a fancy for each other. Soon, they can't keep their hands off of each other. Is the word going to get out that Alex and Henry have the hots for each other, too? We are sure that the reader has taken note of the reason for the presence of this wonderful book on our list of the best romance books.
---
Sheer Classic
Jane Austen was born on the 16th of December, 1775, in Steventon, of the United Kingdom. Austen has written many a romance-classics, but none are quite as admired as Pride and Prejudice. It was first published in the year of 1813.
Bennet Family
The story of Pride and Prejudice is situated in the rural parts of England during the earliest years of the 19th century. We follow the Bennet family. The Bennet family has five sisters. Mrs. Bennet is pretty anxious to have her daughters married, most notably because upon the death of Mr. Bennet, the inheritor of the somewhat modest estate is a certain William Collins.
Darcy
It happens at a ball that Charles Bingley, an affluent and new person to the whole scene, is moonstruck and takes an immediate fancy in one of the Bennet sisters, wonderful and timid Jane. Darcy, the friend of Charles Bingley, and Elizabeth's own meeting is not quite as successful. While we do see them intrigued by one another, Austen subverts our expectations.
Snobbery
Instead of the only juxtaposition between the two being how wealthy and of what rank Darcy is, we also see that Elizabeth doesn't take kindly to the marked snobbery that he espouses. Truly, it is one of the best books by Jane Austen, one of the best romance books, and it cannot be recommended enough!
---
Wonderful Romance
Rainbow Rowell was born on the 24th of February, 1973, in Omaha, Nebraska, United States of America. Rainbow Rowell's most adored story is her Eleanor & Park novel. It was published in the year of 2012. It is with a reason that we chose it for our list of the best romance books. The story is a wonderful example of young adult romance. It is not as long as others of the same genre, but it's genuinely a beautiful book.
Eleanor
We meet two somewhat awkward, odd teenagers. Eleanor, for one, is the new girl in school, and also the town. She has a family life that's never less than turbulent. She is very noticeable because of how her clothes are always mismatched, featuring colors in contrast. Also, her red hair is something that catches the eyes of people. There's not much that Eleanor could do to make people notice her more.
Park
Park, on the other hand, is someone that people don't often notice. He wears black t-shirts, clothes that don't stick out; headphones are always present when Park is around. Accordingly, Park is very quiet and silent and can be weird at times. While not many people seem to notice Park, Eleanor can't seem to keep her eyes off of him. Their story is one of the most touching that genre lovers have had the chance to read. The ending, however, is one that won't leave anyone indifferent or without tears.
---
Crowning Achievement
Authoress Audrey Niffenegger was born on the 13th of June, 1963, in South Haven, Michigan, United States of America. Niffenegger's writing is always top-notch, but her crowning achievement as a writer is definitely her The Time Traveler's Wife. It is commonly thought of as one of the best romance books of all time.
The story is one of the most unconventional love stories that one will ever read. For one, it's a blend of sci-fi – though, definitely not balls to the walls sci-fi – and romance. The setup from Niffenegger is an outright genius one.
Destiny and Love
The things with which Niffenegger deals during the story are topics like free will, destiny, love, and the ultimate question of time. After all, the story deals with time travel.
Speaking of the time travel business, it is just astounding the way that Niffenegger has written everything. It, at the same time, shocks the reader to think of something like that, but also breaks our heart. For one, Henry, in spite of all his efforts, can't really change anything. The past is the future of Henry, while his future is his past.
Chronological Manner
The story isn't bogged down by the time-traveling themes, either. Everything, generally, movies in a chronological manner, though we do see the moments that the couple has as Henry treads the line of time.
---
Bestseller
Authoress Colleen Hoover was born on the 11th of December, 1979, in Sulphur Springs, Texas, United States of America. Colleen has authored a number of bestsellers during her career, but her It Ends With Us is perhaps the most loved Colleen Hoover book. It was published in 2016 and we think it belongs on any list of the best romance books.
Lily
One of the main characters is Lily. Lily has had a rather troubling life. That aspect of it all has, however, not deterred or stopped Lily from walking forward boldly. It's been a long road from her small hometown in Maine; she now lives in Boston, and she has her own business.
Ryle, on the other hand, is somewhat cocky, officious to a certain degree, and an all-around stubborn neurosurgeon. He's also thoughtful, delicate, very smart, and he happens to be what Lily fancies.
Not Interested
What troubles Lily with Ryle is the fact that he doesn't seem to be interested at all in relationships and being with just one person. Instead, he seems to be only interested in a 'no dating' kind of paradigm, himself. Everyone has their own soft spot, however, and Lily is Ryle's.
Powerful and Disturbing
It Ends With Us might just be the best book that Colleen Hoover has written. The way that she tackles the disturbing themes of abuse and family violence is so powerful. If she were to gloss over it, or spend too much time analyzing all of it, it would undermine the whole thing. But Hoover only writes it enough so that one is wary of skipping or not paying to a problem; just by hiding under the covers, the monster won't go away.
---
Wonderful Series
Jojo Moyes is one of the best contemporary romance writers, today. Moyes was born on the 4th of August, 1969, in Maidstone, United Kingdom. One of the best stories that she has written is her Me Before You series. Now, it might be a little bit of cheating that we've picked Moyes' series, but it's just a testament to how wonderful it really is.
Me Before You series is comprised of three books, and they are:
Me Before You, published in 2012.
After You, published in 2015.
Still Me, published in 2018.
Louisa Clark
One of the main characters is Louisa Clark. Louisa seems to be a run of the mill girl, living a run of the mill life. She has a nice boyfriend, a family with which she's close. We learn that Louisa hasn't been to many places; for instance, she has barely left her small village. As luck would have it, she has to take a job working for Will Traynor. Will is bound to the wheelchair after a horrible accident.
Will's life before the accident was great. He was up for extreme sports, traveling the world, but now it's taken a turn for the most mundane. Now, he's pretty brutal when interacting with Louisa, he can be moody, and boss her around, but she doesn't like treating him like a child.
Number One
As time goes by, the happiness of Will becomes the number one priority of Louisa, and she finds herself in love with him. Truly, one of the most touching and heartbreaking stories that Jojo or anyone has written. Rightfully on our list of the best romance books. Like we said, there are lots of genres that people love. But, none quite as much given that the heart yearns for love and for happiness.
---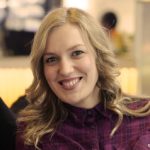 Alissa is an avid reader, blogger, and wannabe writer. (She's a much better cook than a writer actually). Alissa is married, has one human, one feline, and two canine kids. She always looks a mess and never meets a deadline.