---
Best Dragon Romance Books
---
Dragon Shifters
You definitely wouldn't believe how many shifter and zombie romance books are out there, dragon shifter too, as this genre is among the most desired.
The books in this review are similar books to those but the characters are able to turn into dragons instead of bats and things like that. If you enjoy reading books with romance, drama, and a little bit of fantasy, then be prepared for some of the best dragon romance books ever written.
---
Pia Giovanni
Let's start this list off with an amazing pick for a dragon shifter romance book, Dragon Bound opens with you meeting a character called Pia Giovanni, she is a half-human and half-Wyr character and she is about to get into some real trouble with one of the most powerful of the Wyrkind.
Dragos Cuelebre
You get to find out how for yourself but the important thing is that she is blackmailed into stealing a very important coin from a dragon hoard and she now has Dragos Cuelebre on her tail, one of the most passionate, fierce, and popular characters in the book. After that, you get to read about the start of a passionate romance that will definitely make you want to read more of the series that the book is in, called Elder Races.
---
Tempting Romance
The second pick in our best dragon romance books review is a long story about the vast world of Dragon Kin in which you get to meet a whole lot of fascinating characters and go one some crazy adventures, but the best part is definitely the romance as this author surely knows how to write a very tempting romance story.
Exciting Journey
There is simply too much going on in this series for us to cover it all here but you can expect to have a good time with this one if you like dragons, drama, and romance. There are warriors, dragons, humans, scholars, and so many more who will make this journey very exciting.
---
Bastian
The Dragonfury series is another thrilling story that has a few books with separate stories but they all happen in the same thrilling and dangerous world. A few of the characters who you get to meet all throughout the series are Bastian, the leader of the fierce Nightfury dragon clan, and a person who has sworn to protect humankind at any cost.
Rikar
Then there is Rikar who is the very last of his kind, the frost dragons. His story follows him as he is a character who never thought could be controlled or conquered by anyone until he met the lovely Angela Keene, he was consumed entirely by his need for her and you know how that goes.
---
Courier
Aisling Grey is in fact the name of the main character in this whole series and you get to read about her very thrilling life which involves a lot of humor, suspense, and romance too.
Aisling works as a courier and her job does include some pretty fun adventures as well but her most thrilling one will happen when she meets the extremely handsome dragon in human form, called Drake Vireo.
Demonic Artifact
When her job forces her to deliver a demonic artifact, she meets Drake and is introduced to a whole new world to her that involves wyverns, dragons, Guardians, and she will become quite the important and irresistible character to many.
---
Atlantis
Next in our selection of the best dragon romance books is a book by Gena Showalter and the first book of her series called Atlantis. The main character in this book is Grace Carlyle and you are about to witness how one's life can be changed entirely in a very short time.
Grace
You get to meet Grace as she is searching for her missing brother deep in a jungle and is about to uncover something so strange and unexpected that will blow hers, and your mind as well. If you like Gena's work, you might be interested in our article about her other works.
Darius en Kragin
Before her, stands a totally secret world that is populated by all sorts of mythological creatures. Darius en Kragin is the character with whom the passionate romance in this story begins and he is a guardian of this world who will be tempted to betray his own for love.
---
Thrilling Romance
There are twelve books in this series about dragons, humans, and thrilling romance and you are about to find out why this series is one of the best dragon shifter romance books out there.
Every book in this series tells you a thrilling romance story about different characters and their worlds. They all live in the world of Dragonfire but most of them are not in any relations with each other.
Sara Keegan
The series starts with a character called Sara Keegan who doesn't believe in magic or things like that, which is what the world in this series is all about. Her beliefs will be forever changed when she is saved by a man who has the ability to turn into a fire-breathing dragon.
---
Standalone Books
Five more books are offered to you in this thrilling romance series about dragon shapeshifters and humans and it's one of those series again where the stories in all of the books are not directly connected but still talk about the same world where the same law applies.
Clarissa Hue Hawthorne
The series offers you the introduction to Clarissa Hue Hawthorne who is attempting a dangerous stunt to steal a precious jewel and attracts the attention of the deadly Drakon. Then you get to meet Lady Amalia who will have something to do with a legendary gem called the Draumr which has the ability to slay an actual Drakon, and that's a very rare thing indeed.
---
Unique Characters
There are only four books in this series and you also get to meet plenty of unique and awesome characters in these books who are also not connected with each other throughout the series but that doesn't mean their stories are not thrilling.
Dragon Culture
This is a series in which you get to meet a few of the last dragon shapeshifters in their world, you get to learn their way of life, how they choose mates, the dangers that they face every day, and so on.
---
Massive Series
You have a lot of reading material in this thrilling series as there are 20 books that are sure to keep you entertained for a while. The reason that this series is a part of our review is because it's another story that lets you meet tons of amazing characters and their fascinating world.
The Valdier
The Valdier are alien species who have the ability to transform into dragons and their whole world and culture are about to change when they discover that their mates can actually be found among the humans as well.
---
Logan
Only three books are present in this series along with the bonus prequel to the whole series but we know that some of you hate reading those prequels, nonetheless, it's there. Anyway, the story in this dragon romance books series talks about Logan, the last dragon shapeshifter alive and the dangerous world that he lives in.
A Little Problem
There is one more crucial thing you need to find out and that is that if the Skyborn die out, so will the rest of humanity. Also, Sloane is another important character in this series who you will definitely have a lot of fun reading about.
---
Destroyed Earth
This book tells you a story that is narrated in the first person as you find out about the dangerous and thrilling world in which the Earth is no longer as it should be because of the heavy pollution and destruction.
Ongoing War
The humans live in protective domes now and aside from the radiation outside, there is another threat that prevents them from going outside. This threat is the result of the war that is going on between Dragons and Phoenixes. This is truly a fascinating story and a book that deserves to be in this review.
---
Tessa Byrne
The last book in our top picks for the best dragon romance books out there is this one by Anna Lowe that talks about Tessa Byrne and the amazing dragon shapeshifter who is determined to claim her.
At first, Tessa wants nothing to do with a dragon shapeshifter but she will have no choice but to trust him when she finds herself in quite the life-threatening and dangerous situation.
Worth a Read
Hopefully, you liked our picks in this article as these books are definitely worth the read if you enjoy reading about dragons and romantic events that just melt your heart away.
---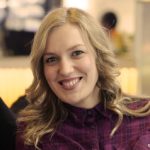 Alissa is an avid reader, blogger, and wannabe writer. (She's a much better cook than a writer actually). Alissa is married, has one human, one feline, and two canine kids. She always looks a mess and never meets a deadline.