---
Best Zombie Romance Books
---
Hooked
Making the transition from romance writer to zombie romance book author seems effortless to Jamie McGuire. Her already established fan base has just got bigger with The Red Hill series.
The Red Hill series has you hooked from the very beginning when you meet the characters at the beginning of a global apocalypse and they are forced to seek refuge together at Red Hill ranch. They are an unlikely bunch: Scarlet a single mum, Nathan, father of little Zoe, and a young woman called Miranda.
Death, Romance and Zombies
In these unlikely circumstances, there are romance, death, and zombies. But mostly it is about surviving against all odds and still keeping your belief in the power of love.
Reading Red Hill leaves you in no doubt as to how Jamie McGuire became a New York Times bestselling author of best zombie romance books. We covered one of his books as a standalone article. For more information, take a look at our review of Beautiful Disaster.
---
Love In The Time Of The Dead
With her secret immunity to Dead bites, Laney Landry must take care with whom she shares this information. For three long years, she has been fighting the Deads with a small group of friends and her brother.
Finding a doctor who can produce a vaccine from Laney's blood, might be the solution to end the virus that is killing off the world and the main theme in Love in the Time of the Dead by Tera Shanley.
Shelter
The group takes shelter in a colony and the leader, Sean Daniels, shows an interest in Laney and but he has an ulterior motive. He wants to begin testing on her to see if he can produce a vaccine.
During a period of extreme risk to her body, Laney is on the brink of death when another one of her teammates reveals a romantic interest in her. She is torn between feelings for both men – one who could save the world and one who could give her the love she desires. There is plenty of love action in this zombie romance series.
Love At The End Of Days
It is not often that reviews of a second book in a series are so positive. When an author has written such a good first book, it is a hard act to follow. However, Love at the end of days attracts many five-star reviews from lovers of zombie romance books. Maybe it's because this is a book in its own right with new characters and different perspectives.
Feelings change between characters and we get more of an insight into characters like Sean and what motivates him. The ability to get the reader to change their minds and grow to like characters in the second book even though they despised them in the first book, is no mean feat. Tera Shanley has achieved this by her incredible writing style. This book has everything for someone with a love of the zombie romance genre.
Love Starts With Z
And Tera Shanley has performed a hat-trick with this third book in the Dead Rapture series! These zombie romance books just keep getting better and better and the reviews of the book Love starts with Z prove it. The story has moved on twenty-four years but the Dead outbreak is still in full force. The blood and guts and gore continue, but so does the romance.
A new character is introduced called Soren, a cross between human and Dead. Still looking for a cure for the virus, she is kept prisoner in Dead Run River while they use her as a guinea pig for their testing.
Before the War is Over
This time the characters go on a journey to Mexico to fight against the Deads, but it's not as simple as that. There are betrayals, kidnapping and all sorts of obstacles to overcome – both personal and against the Deads, before this war is finally over.
---
Listen to Your Father
It seems perfectly clear to me that Alice should have listened to her father, even though he seemed excessively paranoid. And, before you read The White Rabbit Chronicles by Gina Showalters, here is another warning.
If you were expecting a zombie version of Lewis Carroll's famous book, then you will be disappointed as there is only a tenuous thread that links them.
Whole New World
There are four books in The White Rabbit Chronicles series so be prepared to block out enough time to read them all and decide which is your best zombie romance book in the series.
When Alice is orphaned, her grandparents take responsibility for her and she is thrust into a whole new world of life and death. This life involves a young man called Cole and a quest to revenge the deaths of her family.
Riveting
To do this she must learn to fight against an enemy that is already dead and very keen to put her on the menu and devour her brains. But with Cole and his superior powers, maybe she will survive. This is a riveting zombie romance book.
---
Credible Story
Two authors, Claire Riley and Madeline Sheenan, write about two best friends and produce a credible story that takes the reader through heart-breaking scenarios and a zombie apocalypse. These friends stick together through thick and thin.
Leisel and Evelyn
Thicker Than Blood is the story of the special friendship of Leisel and Evelyn, who, having lost everything and everyone who meant something to them and they must cling to each other if they are to survive. With not much common sense nor the ability to be good judges of character, these two go from one bloody situation to another in their quest to find a safe haven.
They team up with Alex and Jami and travel together across the Zombie infested war-torn countryside. It is a long and depressing journey. This book is full of harsh realities and loss, so don't be expecting happy endings for everyone. How they find time for love is hard to imagine in this zombie romance series.
Beneath Blood And Bone
The great thing about the books in this series is that they can be read as standalone books, even though some of the characters are carried through from book to book. Once again this team of authors has produced an outstanding book through their superb writing skills and the dynamic characters they portray.
Besides the Zombies and deadly virus, the descriptions of the post-apocalyptic world are realistic and the fears of the survivors become personal.
Autumn
In this book, we meet Autumn, a loner who is reluctantly brought into Purgatory and she is eventually cared for by Eagle, who she learns to trust. Their unlikely union proves to be the saving grace for both of them. There Will Be Blood is the final book in this zombie romance series and it is the story of Liv and Adam. You will be sad when this series eventually comes to an end.
---
Married With Zombies
The words zombies and romance are not what you would expect in the same sentence, but Married with Zombies by Jesse Peterson is a delightful mix of the two.
Sarah and David have been experiencing some strain in their marriage and decide to embark on a course of marriage guidance. It is as they are on their way to a counseling session that they realize that there is something strange going on. The world has been invaded by zombies. It's not difficult to imagine things getting even more stressful under these circumstances!
Salvation of Marriage
We follow them through the horror of the apocalyptic events and watch as their world changes forever. They quickly find out that they will only survive if they team up to fight against the enemy. Their bonus is the salvation of their marriage.
Married with Zombies is a light-hearted romantic comedy that uses the zombie invasion as the backdrop to solve their marital problems. A modern zombie romance that will get you hooked on the whole series.
Flip This Zombie
By the time we meet Sarah and David in this book, their marriage in a far better place than it was in the first book. It seems that the zombie apocalypse has helped them to focus on what matters in their relationship and they are on the same page once again.
So much so, that they have decided to make the most of the opportunities presented by the zombie invasion that they start a business together selling Zombie extermination equipment.
There is a fly in the ointment however, in the form of a scientist who does not want the zombies exterminated. He has plans to keep them around because he wants to experiment on them in their alive/dead state. This presents a problem for Sarah and David's new business venture.
Eat Slay Love
In Eat, Slay, Love we find David and Sarah stronger than ever in their relationship but daunted by other problems that are hounding them as a result of the zombie invasion. Each book in this series is as good as the last, and it keeps readers wanting more.
Unfortunately, David's future has been blighted by a bite from a zombie and he is at risk of turning. Finding a cure becomes the focus of their energies. This will involve embarking on a treacherous journey to locate a scientist who has a vial containing the only existing zombie cure.
They have many adventures along the way and events are spiced up with the introduction of some strange and interesting new characters. With an exciting build-up and climax, many reviews claim that this is the best zombie romance book in this series.
The Zombie Whisperer
With their marriage back on track and living in Montana, Dave and Sarah are not looking to make any more changes. They are getting quite adept at getting rid of the zombies and life has settled into a semblance of normality.
Then one day some old friends pop in unexpectedly and want Dave to help them. He now has some superpowers and they are needed to create a vaccine that will get rid of the zombies forever. Sarah is not so keen to return to their hometown and she has her own reasons. Thrilling and exciting right to the end, Living With The Dead is a great zombie romance series.
---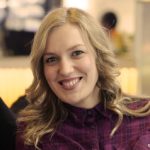 Alissa is an avid reader, blogger, and wannabe writer. (She's a much better cook than a writer actually). Alissa is married, has one human, one feline, and two canine kids. She always looks a mess and never meets a deadline.