An English Novelist
Georgette Heyer was born in 1902 in London, England, and went on to become a very famous novelist and short-story writer. She began writing when she was only 17 years old, as a way to entertain her younger brother who had a lot of medical issues. From her very first short story, the standard for her novels was set, and she often used the same formula for her future novels.
A Wide Variety of Works
Georgette Heyer published more than 30 novels throughout her lifetime. Though her novels often used some of the same features, she published in quite a few different niches that truly made her works stand out. Not only did she write Regency romances set in the 18th and 19th centuries, but she also wrote Georgian romances and even thriller novels.
Enjoy this list of 10 of the best Georgette Heyer books. Though these are usually considered to be the best novels by Georgette Heyer, keep in mind that there are more than 20 additional novels on the Georgette Heyer book list. The 10 novels on this list are the most popular Georgette Heyer books that have been published.
---
Best Georgette Heyer Books
---
A Tetralogy of Romance
The "Alastair-Audley" series is one of the best Georgette Heyer book series that she was able to publish. This series follows the Alastair and the Audley families as they search for love in 18th-century France. These Georgette Heyer books in order are "These Old Shades," "Devil's Cub," "Regency Buck," and "An Infamous Army."
Characters You Will Remember
The first book in the best Georgette Heyer series follows Lord Justin Alastair on his search for love (and a little revenge). "Devil's Club," the second book in the series follows Lord Alastair's son, Dominic, who has made a reputation for himself as London's most notorious player.
The third book in the series, "Regency Buck," is about Julian St. John Audley and Judith Taverner, who is quite an outspoken woman. The last book in the series is called "An Infamous Army." This book follows Lady Barbara Childe in her interest in Charles Audley, right through the Battle of Waterloo.
A Master of Historical Romance
It is generally agreed that Georgette Heyer is one of the best in the genre of historical fiction. Though some often look down on this genre, Heyer makes it a point to blend historical facts with real-life feelings and emotions. In a way that only Georgette Heyer could do, this series offers the reader a great look into 18th-century England and France.
---
Entertaining Regency Romance
Another of Georgette Heyer's best books, "The Grand Sophy" tells the story of Sophy Stanton-Lacy, the daughter of Sir Horace Stanton-Lacy. When her father is sent to South America for his business, Sophy is left with her aunt in Berkeley Square. Sophy sets about "saving" her cousins, but her train is derailed by a handsome neighboring heir, who she finds way too serious.
A Modern Heroine
Readers may find Sophy as a heroine that seems ahead of her time. Sure, she dresses and talks like an 18th-century English woman, but her attitude seems like a woman in the 20th century. She is very independent and so sure of herself that she does not even seem to consider the possibility that she does not know best. She seems not to notice how her antics annoy the stuffy elders surrounding her.
A Fun Novel
Overall, "The Grand Sophy" is a fun and entertaining novel, and it is easy to see why it is generally considered one of her top works. Sophy is so determined to fix everyone else's problems that she does not see the trouble she is causing along the way.
This novel reads almost like a comedy, so you are sure to find yourself delightfully entertained by all of Sophy's antics. As always, Georgette Heyer does a wonderful job coming up with a historically accurate setting and pairing that with universal plots that everyone can relate to. This book is also the one with the most Georgette Heyer book reviews.
---
Lovable Characters
It seems as though Georgette Heyer made it a goal to make as many loveable characters as possible for this novel. The Marquis of Alverstoke has all but closed himself off from society and from love. Frederica Merriville has come to London looking to secure good marriages for her sister Charis. When she comes to him for help, he just cannot resist.
Frederica is a competent older sister who is determined to help all of her siblings out the best she can. She is straightforward and refreshing as a young woman during the times. Lord Alverstoke is enraptured by Charis' beauty but soon finds himself caught up in Frederica's drama.
Wonderful Setting
As always, Georgette Heyer sets the mood perfectly. Set in the early 1800s, Frederica and her sisters seamlessly mold right into "the ton" that Lord Alverstoke introduces them to. Not only does this follow Lord Alverstoke and Frederica's journey, but you will also follow Charis and a certain Endymion Dauntry on their journey through the social season. Much to Frederica's surprise, she also collects her fair share of suitors, though she considers herself an "old maid."
Many people seem to agree that this is one of Georgette Heyer's least romantic books published, even though it is listed as a "Regency Romance." It is also one of the best-selling Georgette Heyer books. It follows the basic setup of most of the best books by Georgette Heyer: a young woman who is in need. A rich and slightly older gentleman who falls for her. And a plethora of other characters, including the comic relief.
---
A Damsel in Distress
Often considered the best Georgette Heyer novel, this book tells the story of Arabella, who is the daughter of a poor clergyman, on her way to London to stay with her Godmother. She is excited about the glamorous big city and harbors secret hopes of finding herself a husband while she is there. Unfortunately, on her way to the city, her carriage breaks down and she is thrown in the path of wealthy Robert.
However, Robert first appears to be quite rude, accusing Arabella of being after his fortune. Hurt by his comments, she lies that she is an heiress and is uninterested in his money since she has her own. Robert decides that she should be introduced into society if that is the case. Follows is a string of events that puts Arabella right into the spotlight of society.
Charming and Funny
It is generally agreed upon that this is one of Georgette Heyer's more charming and funny books. On the list of Georgette Heyer books ranked, Arabella is listed as number one. This book shows how little white lies like the ones Arabella tells can implode on the storyteller, putting them in positions that it is hard to get out of.
It helps that Arabella is shown as sympathetic to the plights of others, and is never afraid to lend a helping hand. Robert is the perfect Regency-era hero for Arabella to run into in her time of need. Not only is he immensely charming, but he is also slightly jaded and cynical. His sense of humor is very dry, which is great if you love a sarcastic man. Overall, he is one of Heyer's most-enjoyed heroes and it shows!
---
Beautiful and Sensible
Venetia is independent, intelligent, and incredibly beautiful. She has huge romantic dreams of a hero that will sweep her off of her feet and make her fall in love with him. She takes care of her brother and all of the affairs of their estate, and has all but accepted her role as a spinster. She has fended off two suitors, neither of whom her sensibility would let her marry without love.
Then, Venetia's world is turned upside down by the return of her infamous neighbor, Jasper. Jasper is known around the county as a man of questionable character and is usually the type of man that Venetia would shy away from. But, she just cannot help but be interested in him, eventually finding a tender friendship with the man, determined not to fall in love with him until he has changed his ways.
A Scandalous Courtship
However determined she is not to fall in love, she cannot help but be drawn in by Jasper. Their courtship causes a scandal and rocks the socks off of all the ton's most prestigious gossipers. In the meantime, Jasper is desperately in love with Venetia, only withholding a marriage proposal so he does not completely ruin her.
Despite all of the scandal and gossip surrounding her relationship, Venetia is determined to charge forward and change this man that fell into her life. She proves to follow her own thoughts and feelings, rather than being dictated to by those around her. Venetia is easily one of Georgette Heyer's most sensible heroines.
---
An Eligible Bachelor
An eligible bachelor who also happens to be a duke? How much more "Georgette Heyer" can you get? Lord Sylvester is on the hunt for a wife, and all of England's eligible maidens are determined that that wife should be her. Unfortunately for them, Lord Sylvester has an entire list of qualities that his future wife needs to meet.
Phoebe is brought forth as a potential bride, and let's just say that both she and Sylvester are appalled at the possibility. Sylvester finds Phoebe dull, and Phoebe finds Sylvester arrogant, but that does not stop her from creating a romance villain in her book that seems suspiciously similar to Sylvester.
A Challenge Accepted
Sylvester begins to find himself intrigued by Phoebe after a while, determining that it could be possible to tame her and mold her into his perfect wife. As they get to know each other, Phoebe learns that there is much more to Sylvester than she first thought. However, she is about to publish a novel in which everyone will recognize her villain as Sylvester.
Follow along with Phoebe and Sylvester's story in what many consider to be one of the best novels by Georgette Heyer. This is one of the highest-ranked novels on the entire Georgette Heyer book list, with many praising its contents.
---
A Thwarted Plan
When an aged Mr. Penicuik offers up his stepdaughter, Kitty, to his nephews in a ploy to keep his fortune in the family, Kitty finds herself highly affronted. She is not chattel to sell, and besides, she has plans to escape to London. Also, her favorite cousin, Jack, did not show up for the announcement that her stepfather made to the family.
And that is a problem for Kitty. If she could be convinced to marry any of the great-nephews, it would be Jack. Truth be told, she has always had tender feelings for Jack anyways. The only problem is that Jack does not seem interested in marrying Kitty, at least not anytime soon. He is too busy living his reckless lifestyle.
An Alternative Plan
When Kitty realizes that Jack is slipping through her fingers, she enlists the help of another great-nephew: Freddy. She convinces Freddy to propose to her, taking her with him to London, where she will hopefully make Jack jealous and then call off the engagement to Freddy. However, as can be expected, complications arise. How will Kitty deal with those complications?
This is usually considered the most light-hearted of all of the best Georgette Heyer books. There is little to no mystery or intrigue included in the plot, only the plans that are set in place by Kitty and the chaos that ensues from those plans. However, that could be exactly what makes it one of the most popular Georgette Heyer books published. It is definitely one of the top Georgette Heyer books available, and one of the best Georgette Heyer novels.
---
A Mystery Series
Though all of the Georgette Heyer books mentioned so far have been romances, you cannot forget that she was also famous for her mystery books. And this is one of the best Georgette Heyer series out there! There are 8 books in this series, which follow the Inspectors Hannasyde and Hemingway in their murder-solving adventures. Though both inspectors do not appear in all 8 novels, they are still intriguing.
All 8 novels in this series are either slow-paced or medium-paced, meaning that you will get all of the mystery with hardly any of the suspense. They are all set in the early 1900s, and most of the murderers in these novels all have common motives. The inspectors both frequently use unorthodox measures to solve these crimes, and they are sure to keep you guessing until the end.
Mixed Reviews
Though many people seem to love Georgette Heyer's mystery novels, they have also been met with more criticism than her romance novels. There have been complaints that many of the characters in her mystery novels are stereotypical and cliche, including the uneducated policeman and the country vicar.
However, it is generally agreed that the genius in these novels lies more with Heyer's ability to perfectly mimic the conversation style of the day in her writing. Loved less for their mystery aspect and more for their plots, comedy, and wit, these mystery novels are among the best Georgette Heyer books out there.
---
A Dangerous Love
When young and flighty Fanny falls for the most scandalous man in town, her aunt, Abigail, is determined to shift her focus away from Stacy. However, she cannot do it alone. She enlists the help of Stacy's uncle, Miles, who turns out to be the black sheep of their family. How can she expect the black sheep to understand that their niece and nephew do not belong together?
In her quest for help from Miles, Abigail discovers that he is really a difficult man to get along with. He is rude, cynical, and seems intent on making Abigail giggle at the most inappropriate times. This book is entirely made up of the question: Will Abigail be able to convince Miles to help her foil their loved ones' affair?
Not Your Usual Hero
Georgette Heyer frequently uses very similar personalities for her heroes, but not in this particular book! Miles is as different as they come. He does not put too much focus on what he looks like or how he dresses. He also does not walk around announcing the amounts of riches he has stored away (though he does have quite a lot!).
However, that may be what makes him so appealing, both to readers and to Abigail. She enjoys him for his humor and his personality, which, we all know, are factors that are much more important in relationships. Miles' wonderful personality and his willingness to sweep Abigail off of her feet are what make this book fantastic.
---
A Woman on the Run
Penelope has run away, dressed as a boy and desperate to get as far away as she can. Long story short, she refuses to marry her cousin, who she finds repulsive and annoying. There is no way she can spend the rest of her life with him, so she makes the decision that it would be better to be on her own somewhere else.
However, her flight is interrupted by Sir Richard, who cannot in good conscience allow her to continue on by herself. He pledges his protection to her, convincing her to allow him to accompany her to the countryside to which she is fleeing. Sir Richard himself is on the verge of an unwanted marriage, much like the one that Penelope is running away from.
Love Blooms Unexpectedly
The two decide that Penelope should remain dressed as a boy during the rest of their journey, in order to avoid causing any rumors or scandal. As per usual Georgette Heyer style, the two encounter hilarious hijinks and shenanigans along the way, accompanied by witty banter between the two of them. And, as usual, witty banter and shenanigans eventually blossom into love between the two of them.
These books are only some of Georgette Heyer's fabulous array of novels that she wrote in her lifetime. Witty and independent heroines and heroes ready to save the day are both staples of Georgette Heyer's wonderful writing style. Anybody who loves Jane Austen should also find themselves enjoying Georgette Heyer. For more reading options by Georgette Heyer, check out "Faro's Daughter," "The Convenient Marriage," and "The Nonesuch." Happy reading!
---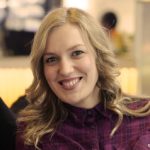 Alissa is an avid reader, blogger, and wannabe writer. (She's a much better cook than a writer actually). Alissa is married, has one human, one feline, and two canine kids. She always looks a mess and never meets a deadline.