An American Bestselling Author
Lorraine Heath is an American author who is responsible for publishing more than 80 individual works within her career. She has been known to publish under pen names, as well as her actual name. Though Lorraine was born in England, her parents moved to Texas when she was still a baby, and that is where she grew up. She attended college at the University of Texas, where she majored in psychology.
After college, she worked for the IRS writing training manuals and computer codes until she began writing fiction. She was inspired to begin writing romance when she read a book titled Morning Glory by LaVyrle Spencer. Upon finishing that book, she was convinced that she could also write a good romance book. She finished her first novel in 1993 and has gone on to write mostly romance novels ever since. Lorraine Heath is not only a New York Times bestseller, but she has only received the RITA Award and several other awards for her novels.
---
Best Lorraine Heath Books
---
Five Books, One Series
This five-book series is one of the best series by Lorraine Heath. These Lorraine Heath books in order are In Bed with the Devil, Between the Devil and Desire, Surrender to the Devil, Midnight Pleasures with a Scoundrel, and The Last Wicked Scoundrel. The first book is one of Lorraine Heath's most popular novels. In this novel, the scandalous earl is on the hunt for a wife he deems worthy. But is he determined enough to choose what is best for him over what is expected of him?
In the second book, which is one of the best-selling Lorraine Heath books, we meet Jack Dodger. Jack grew up as a homeless child, but now he owns London's most exclusive club. All of the ladies want him, but duchess Olivia is determined that she will never be his. The third book is the opposite: street urchin Fannie finds herself the love interest of the duke. But she is determined not to be a pawn in the game of powerful men.
Storytelling Through Dialogue
Midnight Pleasures with a Scoundrel follows the story of a man trying to overcome his past and a woman who is unsure if she can trust the man she is falling for. This series is closed out by one of the best Lorraine Heath books. This book is the story of William, a grave robber turned physician, as he chases his passion for an off-limit duchess.
Throughout these books, Lorraine Heath uses her skill with storytelling and dialogue to truly paint a picture of a multitude of characters. There are no overlong descriptions of people; rather, you are able to get a great idea of who they are through how they interact with other characters.
---
A Spinster with a Dark Side
In one of the best series from Lorraine Heath, we are brought three stories of romance, rakishness, and drama. According to Lorraine Heath book reviews, the first book is the top-ranked Lorraine Heath novel. In Falling Into Bed with a Duke, we meet spinster Minerva. Though distraught at missing the chance to find a husband, she is determined not to miss her chance at a night of passion. She enters the Nightingale Club, dons a mask, and chooses a lover for the night. She thought she would be satisfied with one night, but after her night with the duke, she discovers she may have bitten off more than she could chew.
Open to Love
The Earl Take All is easily one of the best Lorraine Heath books. It is the second book of the series and follows Edward. Edward is in love with his twin brother's new wife. When his brother unexpectedly dies, he draws a promise out of Edward that will allow him to live his deepest dreams: A life with Julia by his side as his wife.
The third book in the series, The Viscount and the Vixen tell the story of Viscount Locksley as he watches his father get engaged to beautiful Portia. However, the tables are turned as it is decided that minute that the Viscount himself should marry Portia instead. Portia cannot seem to stay away from the viscount and soon finds herself falling for him. But soon her secrets begin to surface and the security in their lives begins to crumble due to Portia's secrets. The viscount is soon forced to make a choice between love and expectations.
---
A Series of Scandals
In yet another series from Lorraine Heath, readers have the pleasure of experiencing four amazing novels chock full of romance and drama. The first book is titled When the Duke Was Wicked, and it follows the story of the recently widowed Duke of Lovingdon. When a childhood friend admits that she needs his help finding a suitable husband, he clings to the work. However, things get a lot messier when Grace finds herself caught in another man's webs.
The second book of the series is Once More, My Darling Rogue, in which readers are immersed in the lives of Drake and Ophelia. When Ophelia loses her memory, Drake jumps at the chance to get closer to her. But, when Ophelia finally remembers who he is and what he has done, she is faced with the decision of whether or not to forgive him and continue loving him.
Even More Drama
The Duke and the Lady in Red is about the swindling Rosalind. When the Duke begins showing Rosalind attention, she has to decide which choice will be more worth it: adding him to her list of swindled men, or falling in love with him. In one of the best Lorraine Heath books, An Affair with a Notorious Heiress, readers learn the story of Alistair, the most eligible bachelor in London. The problem is that the only woman he is interested in is the woman that society has cast out for a past scandal.
---
Dallas and Houston
There are few things better than romance and all things Texas mixed up into a trilogy, and that is exactly what Lorraine Heath has brought you in this trilogy. In the first book, Texas Destiny, Amelia has come to Texas as a mail-order bride for Dallas. However, Dallas sent his brother Houston to meet her at the train station instead to bring her on the three-week trek back to their ranch. On the way, Amelia discovers that she may just be pledged to the wrong brother.
The second book of the trilogy is called Texas Glory. In this book, we once again see Dallas trying his luck with another mail-order bride. However, after the uncertainty of the last woman that he ordered, Dallas finds himself understandably shut off from any possibility of love. Hopefully, Cordelia can change that.
Austin
Texas Splendor is the last book of the trilogy, and one of the best Lorraine Heath books available. It follows the story of Austin, who is fresh out of prison. On the way to the capital, he meets a young woman who has survived an unbelievable tragedy. Austin is surprised to find himself moved by this woman's story. Is it possible that this is the woman who will be able to soften his heart and give him another chance at a happy life? Lorraine Heath does a great job in this trilogy creating strong heroes, tough heroines, and believable storylines.
---
Outrageous Situations
Earls and dukes and gentlemen. This is what Lorraine Heath brings in this three-book series about London's greatest lovers. In the first book, Passions of a Wicked Earl, we meet the Dowager Duchess and her uncontrollable sons. When the first son disgraces his young wife, she feels that she must do what is necessary to ensure that her husband's love belongs to her…and only to her.
The second book of the series is considered one of Lorraine Heath's best novels and follows the second son of an Earl, Stephen. Caught in a love scandal, he retreats to the army in order to try to redeem himself in the eyes of society. When he returns home, he discovers Mercy and his son in his parlor. She is determined that he should do right by her, not to mention that she is madly in love with him. But there is still the chance that everything may not be as it seems.
A Friend's Wife
In the last book of the series, Waking Up with the Duke, Ransom has been approached by his friend who is begging him to impregnate his wife. When Jayne discovers the deal that has been made, she is furious and is determined that no pleasure should be had during the deed. But can they both really tread in water that deep without drowning? As always, Lorraine Heath does a fabulous job setting up situations that draw these hard, stoic men out of their shells and turn them into lovestruck schoolboys.
---
Book One
This series brought to you by the talented Lorraine Heath brings us the story of three heirs who have been imprisoned by their uncle. When the three young men escape, they take up whatever profession they can find and bide their time until they can come back and claim what is theirs.
The first book follows Sebastian, a soldier who has come back from battle wounded. Though his body is wounded, his mind is alive with memories of Mary, the girl who helped him escape from his uncle. Luckily, they made a plan long ago to meet secretly, and that day is fast approaching. When the couple finally meets, he is devastated to learn that Mary is betrothed, but he is also determined to reawaken the passion between them.
Books Two and Three
In the next book, Sebastian's younger brother Tristan has turned to privateering to make his living. When he is tasked with accompanying Anne, they both become obsessed with one another. They meet again in a ballroom, and soon find they cannot deny each other their passions.
In the last book, the youngest brother Rafe finds himself wanting an earl's illegitimate daughter. Evelyn is ecstatic, thinking that this is a better fate than she could have hoped for. That is until she discovers he only wants her as his mistress. Unfortunately, Evelyn is out of options and accepts his proposal. However, it is not long before love blooms. Can she help him and his brothers return to their birthright?
---
New Scandals to Enjoy
This six-book series from Lorraine Heath brings readers a plethora of new characters, scandalous situations, and life-changing occasions that will be hard to forget. In Beyond Scandal and Desire, illegitimate son Mick is determined to seduce the fiance of his father's legitimate son. Luckily for him, Aslyn often feels quite ignored by her betrothed and is quite open to his advances.
When a Duke Loves a Woman is easily one of the best Lorraine Heath novels. It follows the story of the Duke of Thornley and Gillie. When the duke unexpectedly finds himself rescued by Gillie and recovering in her own bed, passions are sure to fly. The third book of the series is about Lavinia, who lost her innocence to the scoundrel known as Finn. When they meet again, it is undeniable that there are feelings that are still left unexplored.
Bastards and Seductions
The fourth book is about the practical duchess Selena. She has a plan for her life, and it definitely does not include ladies' man Aiden. But, if that is the case, why is she so inexplicably drawn to him? In The Earl Takes a Fancy, the fifth book in this series, we meet Fancy. Fancy would make a fabulous wife for any noble man, except for one thing: she is illegitimate.
The only gentleman who seems able to overlook that fact is Matthew. The only problem is that her family completely disagrees with the idea of Matthew as her husband. The last book of the series follows Althea and Benedict as they overcome obstacles of scandal, illegitimacy, and secrets only to discover that they are meant for each other.
---
A Kidnapping
Lorraine Heath brings another series full of romance and intrigue, with just enough scandal sprinkled throughout. This series is made up of four primary works: The Outlaw and the Lady, To Marry an Heiress, Love with a Scandalous Lord, and An Invitation to Seduction. In the first book, Angela finds herself kidnapped. Not only is she kidnapped, but she has been kidnapped by the very man that has been living in her dreams for years.
On the Lookout for a Husband
The second novel tells the story of the convenient marriage between the Earl of Huntingdon and Georgina. The Earl is determined that the marriage should remain more of a business contract, but perhaps fate has different plans. Third is Love with a Scandalous Lord, which some consider the best Lorraine Heath novel. In this novel we meet Lydia, who is determined to find herself a husband. Quite the opposite of what she has in mind is Rhys, but Lydia happens to be everything that Rhys has been looking for.
The last book in this wonderful series by Lorraine Heath covers the story of Kitty and her search for a husband. She has her eye on rich Nicholas, but suddenly she finds her heart caught instead on Richard.
---
Dukes Searching for Their Duchesses
This exciting series by Lorraine Heath is opened with the story of Kathryn in Scoundrel of My Heart, which is also thought of as a best Lorraine Heath novel. Kathryn needs to get married in order to claim her inheritance, and she has happened to catch the eye of a wealthy duke. However, she cannot seem to forget about Griffith, the man who has helped her in the past. The only problem is that he also betrayed her in the past. She tries her hardest to forget him, but her heart just does not seem to want to listen to her.
The Duchess Hunt
In The Duchess Hunt, which is one of Lorraine Heath's latest novels, Hugh is a busy man restoring his father's estate. He just does not have time to try and woo a woman, though he does desperately need a wife. His solution? Put out an ad in the paper for all eligible women to write to him and explain why he should choose them as his duchess. Let the games begin! The last book in this series, and Lorraine Heath's new novel, is The Return of the Duke and follows the story of Marcus and Esme as they both work to solve their personal mysteries. Little did they know how closely connected they really are.
---
Cowardice or Principled?
In this best standalone novel by Lorraine Heath, we meet the spurned Clayton. Clayton was one of the few men in his hometown who refused to fight for the Confederacy. Rather, he stayed in his hometown for the entirety of the war, watching other men march out and even fewer of them march back home. Meg lost her husband and her brothers in the war, so it is adequate to say that she resents Clayton's choice and the fact that he is alive at all.
When the town decides to create a memorial for the war heroes, Meg suggests that they put Clayton over the project. She means this as a punishment, but as time passes and Clayton continues to work on the project and get closer to Meg, the two begin to grow closer. Meg realizes that everything is not black and white and perhaps Clayton had other reasons for his choice than cowardice. This is easily one of Lorraine Heath's best-rated books.
Many More
In total, this Lorraine Heath book list has gone over 34 individual works by the accomplished author. If you have managed to work your way through all of these books and still find yourself craving the scandalous romance stories that she is so famous for, there are plenty more options for you. Some other top Lorraine Heath novels include Sweet Lullaby, Parting Gifts, or a bit of a cowboy romance – Samantha and the Cowboy.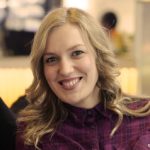 Alissa is an avid reader, blogger, and wannabe writer. (She's a much better cook than a writer actually). Alissa is married, has one human, one feline, and two canine kids. She always looks a mess and never meets a deadline.