---
Best Cowboy Romance Books
---
Wild Love
The appeal for romantic cowboy stories seems to stem from the same reason as where romantic alpha male stories do. Whether it is the fact that cowboys were generally dominating, domineering, and possessive individuals, ones who got what they were worth by any means, or the fact that their partners had a chance to domesticate, change, and alter them so that they would become proper, honest men, we can't pinpoint it exactly.
What we do know is that people love cowboys, people love romances, so here we are giving our picks for the best cowboy romance books.
---
Blacktop Cowboys Series
Lori G. Armstrong, also known as Lorelei James, is a South Dakota Native whose works have dominated the cowboy romance genre from day one. One of our favorites is the 2012 novel One Night Rodeo, which is the first novel in the ten-novel series Blacktop Cowboys.
Celia and Kyle
The main characters of One Night Rodeo are none other than Celia and Kyle. The two of them had been eyeing each other for quite some time before a drunken celebration after a concert of one of their friend's found them finally in each other's embrace.
The fact that they were both exceedingly intoxicated surely helped with their little eloping at a chapel in Las Vegas, Nevada. When they get sober, they understand the gravity of the situation and Celia is determined to get an annulment as soon as possible. Kyle, on the other hand, wants to let the marriage go on because he's liked Celia for a while.
Inheritance
Out of nowhere, Kyle learns that he's inheriting a ranch. He's wanted a ranch for a long time, but it's finally a reality. The ranch helps him in coaxing Celia to help out with it. If she stays with him for half a year and still wants to get divorced, he'll sign the papers and even fund her education.
Celia says yes seeing as it's a sweet deal and, after all, she does like Kyle. As their tending to the ranch begins, we see how similar they actually are, in spite of the jarring differences. When the days and nights keeping the ranch up get a little long, however, their hush-hush attraction becomes prominent and it seems like Kyle was on the dot with his challenge to Celia.
---
Oklahoma Nights Series
Cat Johnson is a prominent American authoress. Writing of Cat always leaves us very satisfied and the 2013 publication of One Night with a Cowboy doubly so. One Night with a Cowboy is also the first book of three in the Oklahoma Nights series.
Tucker Jenkins
One of the main characters of Night with a Cowboy is none other than Tucker Jenkins. Tucker is resolved to leave the days of casual flings and no-strings-attached in the back of his mind after his less than stellar attempt at a married life.
We are wont to relapse, however, and when Tucker eyes a gorgeous blonde lady, it's like he's back at it again. Tucker and one pal take it to the ladies and try to set it all up. Tucker, in his exceedingly seductive way, gets with the girl, but this one doesn't leave him as soon as she exits his home. Tucker can't get her out of his mind and this is a new thing to him.
Becka Hart
Becka Hart, on the other hand, is a girl that doesn't like Oklahoma one bit. She lost her job because of downsizing at her University and her snobbish, boring boyfriend just left without an epilogue to their mundane relationship.
Having nothing else to do, Becka goes with her sister to a rodeo to loosen up for the nonce when she and Tucker cross paths. Like Tucker, Becka can't stop thinking about Tucker, but they didn't exchange any information, so she's sad to think they'll never see each other again.
Second Chance
Soon, she gets a job at another campus so that's at least an upgrade on her luck. At a mixing of the staff, she sees a hot, stud soldier that's sauntering towards her on campus and she can't believe it when Tucker walks into her view. Both of them vow to themselves not to let this second chance to go to waste. Hearts aflutter.
---
Hell Yeah! Series
Sable Hunter is a bestselling author whom we admire deeply. Hunter's oeuvre has tales that are timeless, but our pick for our list of the best cowboy romance books is the 2010 story Cowboy Heat. Cowboy Heat is book number one of the thirty-four-novel series Hell Yeah!
Aron McCoy
Aron McCoy made a decision not to give ladies the time of the day following his failed marriage to a woman he thinks is related to the devil. On the more poignant side of things, Aron lost his mom and dad a decade ago, but a day doesn't go by that he doesn't think about them. He has siblings whom he loves and he wants to be good to them, and most of all Aron is afraid that if his next wife is anything like his ex, everything will turn sour.
Libby
Then we have Libby. Libby is a bright and wonderful young girl. Libby is employed as the current housekeeper of the Tebow ranch. For the last eight years or so, however, Libby has been in battle with leukemia, though for the moment it's in remission.
Libby knows that her time is in a precarious position, so she wants to enjoy life as much as she can. Now, Libby is dead-set on bagging Aron McCoy, her high school crush. Aron had been free from women for nearly a half-decade when his eyes fell on Libby's immaculate skin.
Opposites Attract
As the two get to know each other, we see how genuine, honest, and uplifting the spirit of Libby is. Aron might be stubborn and hotheaded, but he has a kind, pleasant heart and when the going gets rough, he doesn't just leave.
With time, he finds that Libby is worth keeping around and is the polar opposite of his ex: she's a real angel. This remarkable tale is one that will warm the heart of any reader and we recommend it wholeheartedly.
---
Trails of Sin Series
At the moment, excellent novelist Pam Goldwin resides in the Midwest with her family. As far as Goldwin's fiction work goes, it is wonderful. One of the Goldwin's best works, and one we feel deserves to be amongst the best cowboy romance books is 2018's Knotted.
Characters
Lorne and Conor Cassidy are siblings and so are the twins Jake and Jerret Holsten. Though they aren't all related, one could easily have thought them so seeing as they were indivisible during their childhood. Their families lived in the same home, so the four of them had known each other their whole lives.
Nothing could have intruded on that impeccable beauty of childhood-long friendship save a damnable event. Since then, everything has changed between them and none was left the same after that fateful evening.
Carrying the Burden
Conor was in love with Jake from the start. From their first interaction, she was crazy for him, and for all she knows, Jake felt the same. They were very close, but after what happened, Conor was forced to go away.
Conor lost the three persons hat she adored the most in her life, so she is left solitary in this world. Years piled, but Conor did not let up with her determination to come back to Jack in spite of the heartbreak that has pained her for so long. Jack carries the burden, too, and wants to atone for his mistakes.
Powerful Explosion
When the two of them finally get the chance that they've been yearning for all these years, the passionate affection they've been keeping in their hearts suppressed comes bursting out in a powerful explosion that sees them embrace each other as if they never left.
Nonetheless, their embrace is defined and marked by how much they missed each other and how much fate has tested them, but they're finally together and that's all they could ask for.
---
Rough Riders Series
Lorelei James is once more in our best cowboy romance books review with her 2007 novel named Rode Hard, Put up Wet.
Cash and Gemma are the protagonists of Rode Hard, Put up Wet. For the last long while, Cash has been in love with Gemma. Gemma is seriously beautiful and awe-inspiring, so Cash's infatuation is understandable.
Deal
When he sees that the widow has been being rejected by the rodeo's circuit, Cash's chance seems to fall in his lap. Gemma asks of Cash to be her ranch's manager, to which Cash says yes. However, there is a catch. He'll do his ranch manager duties during the day, but when night comes, Cash gets the last word under the sheets with Gemma.
Gemma can't say that she hasn't thought about Cash and his remarkably beautiful body, but she's a widow so she isn't exactly in a position to be frank about her yearnings. She makes Cash think that she's deliberating the offer in her head, but soon gives Cash the nod and their little arrangement is a go.
Each Other's Forever
Cash didn't expect Gemma to be an erotic woman, what with the way that she portrays herself in the public, so he thought he would have to teach her. However, when their nighttime adventures start, Cash sees that he was sorely mistaken and Gemma is a seductress like none other. Soon, though, their nocturnal fling becomes a daytime thing as well, and before they know it, they're each other's forever.
---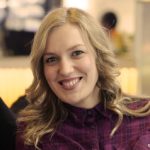 Alissa is an avid reader, blogger, and wannabe writer. (She's a much better cook than a writer actually). Alissa is married, has one human, one feline, and two canine kids. She always looks a mess and never meets a deadline.