---
Best Billionaire Romance Books
---
Only Human
Many of us are guilty of having misconceptions about the richest, wealthiest, and most affluent of us. We often think of them as snobs, knob-ends, and the like, but they are human just as we are. It comes to no surprise that with time, more and more people have become millionaires and subsequently billionaires, so that the chances that one is acquainted with a billionaire are larger.
With that said, we are aware that romance novels have been written about a plethora of subjects and themes, so ones written about billionaires surely don't surprise us. Now, we can proceed with our best billionaire romance books review.
---
Beautiful Bastard Series
The duo knows as Christina Lauren has been together since 2010 and they have not disappointed us even once. The 2013 novel named Beautiful Bastard is a terrific story that we think very much belongs on any list of the best billionaire romance books. Also Beautiful Bastard is the first novel in the Beautiful series.
Ryan and Chloe
Ryan and Chloe are the names of Beautiful Bastard's protagonists. Chloe is, at the present moment, working as an assistant though she does have aspirations to become something much more. Ryan, on the other hand, has just made his return from France all the way to Chicago to take up a role in his family's company.
What Ryan was not at all anticipating was an assistant as beautiful as Chloe. With a little time, Ryan begins seeing her as an annoyance, but is still intrigued by her beauty and provocative ways.
Palpable Pull
Chloe, herself, isn't crazy about Ryan either – at least not publicly. As the two enter a stage of their relationship where they spar verbally each day, they begin to feel a palpable pull between them. Before they know it, Ryan and Chloe are working late hours together.
As fate would have it, these long hours also entail long passionate sessions of enjoying each other, and neither can have enough. Despite knowing what could happen because of their little affair, the two aren't enthused about the need for precaution, but what happens next does change their minds swiftly.
---
Crossfire Series
Sylvia June Day is an immensely talented novelist whose works are some of the best examples of alpha male romance that we've come across. Her 2012 novel, Bared to You, is a superb example of this. Bared to You is the first novel in the five-novel series named Crossfire.
Eve and Gideon
Eve Hammel is a twenty-four-year-old whose family is pretty rich, to say the least. However, Eve isn't intrigued by the prospect of living off of her parents' toil and money, so she has decided to get a job herself.
From the start, the reader finds Eve a genuinely delightful presence with her proper moral compass. Eve gets a job with an ad firm, only to soon meet the owner of the firm. The owner is none other than Gideon Cross. There is but a brief moment as they make each other's acquaintance before they're crazy for one another.
Demons From the Past
As the two of them try to deny the obvious attraction between them, they eventually become so weary and fatigued from keeping up the act – even though it was only a few days' time – and embrace their infatuation.
All is not well, however, as we find out that both Eve and Gideon have more than a few demons from their past. Whether love will triumph over all or they'll be just another failed romance, we can't say. What we can say is that Bared to You is a terrific story with lively character, a fun and enjoyable plot, and a story that has landed the novel among the best billionaire romance books.
---
This Man Series
Northampton's own Jodi Ellen Malpas is without a doubt one of the best romance authors of our time. Her 2012 novel This Man is only a testament to this observation. Worth noting is that This Man is the first novel in the This Man series.
Ava O'Shea
Ava O'Shea has recently entered her mid-twenties and a little existential dread is not a stranger to her, of course. At the moment, Ava has a job working as an Interior Designer in London and all is going smoothly.
One day, she gets a call from her boss telling her that she was hand-chosen for a job at a Surrey hotel named The Manor. Ava goes out to Surrey's foothills, finds The Manor, and meets Jesse Ward, the owner. From the start, a bit of sexual tension can be felt between them and a little anxiety manifests itself in their countenances.
Second Thoughts
We learn that Ava has just broken up with her boyfriend so that she doesn't plan on getting back on the dating scene soon, but she does have second thoughts once she meets Jesse. The very tall, and exceedingly handsome Jesse, caries such an ominous aura that Ava can't help but swoon internally every time they see each other.
As the two jump headfirst into the passionate world of their romance, we see that Jesse can be quite clinging and dominating, but will this throw Ava away or pull her even more?
---
Marriage to a Billionaire Series
The 2012 novel The Marriage Bargain of genius writer Jennifer Probst is one that we think is an indispensable read for anyone trying to find the best billionaire romance books. Genuinely, the novel is so entrancing and absorbing that it takes an effort to peel one's eyes off of it at times. The Marriage Bargain is also part of the Marriage to a Billionaire series.
Alexa and Nick
Alexa and Nick have known each other since they were kids. While Alexa was pretty crazy about Nick, he tended to be a bit of a tease and this aspect of Nick eventually broke Alexa's sweetheart. Years later, as Alexa is 27 and Nick is 30, we see that they haven't had any meaningful contact with each other and have gone about their lives.
Things haven't gone exactly by their plans, as Alexa needs to find a husband – preferably a billionaire one – as soon as feasible. Nick, on the other hand, was set to inherit an architectural firm he's been coveting for years now, when his Uncle added the condition that Nick is to be married at least a year before he can be granted Dreamscape.
Deal Gone Wrong
Now, knowing that their only shots at getting the things they want to have – Alexa, her family house, and Nick, his yearned-for Dreamscape –, they resort to an unlikely bargain: Alexa and Nick marry each other. There are stipulations, of course. It's only to last until they both have what they desire, there is to be no falling in love, and sex is a no-no.
However, as their nights and days together begin weighing on them, the heart seemingly gets what it wants as they can't keep their hands to each other anymore and just need to have the other. Things are wont to go awry, however, and unless they confess their true feelings, their little ruse is going to go to waste.
---
Fifty Shades Series
L. James' ultra-famous Fifty Shades of Grey is definitely the quintessential billionaire romance novel and you can't have a list of the best billionaire romance novels without mentioning the 2011 volume.
Anastasia and Christian
The protagonists, Anastasia Steele and Christian Grey, during the beginning of the novel, do not know each other. It only allows the reader to feel the calm pace quicken before they meet each other and their fates are entwined forever.
Literature student Anastasia has got herself an interview with Christian, who is a famous entrepreneur. As we meet them, we see that they are more than a match, but the tension in the novel is so palpable that we are just waiting for a mighty explosion.
Colorful Play Room
As the two begin spending time together, Christian introduces the night-frigid Anastasia to his play room. With the time that they spend together, mostly in the colorful play room of Christian, we see that Anastasia has seemingly kept her erotic proclivities to herself this whole time. That, or Christian is the only person that can make her feel things like this.
Herculean Feat
However, Anastasia isn't content with just having intense sex in the most erotic ways possible, but wants to get to know Christian, to strip him of the cloak that he carries with others, and know him. This might prove to be a Herculean feat, but Anastasia is in love and nothing is going to stop her.
Truly, Fifty Shades of Grey is a very admirable work of art and one that we cannot recommend quite enough. The plot moves at such a pace that it is almost as if the reader is in a trance and the characters are so well-developed, that we can't put it into words.
---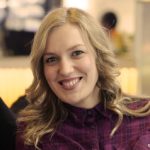 Alissa is an avid reader, blogger, and wannabe writer. (She's a much better cook than a writer actually). Alissa is married, has one human, one feline, and two canine kids. She always looks a mess and never meets a deadline.