Bio
Binchy was an Irish novelist, storyteller, playwright, and speaker and was known as one of Ireland's most cherished and most recognizable writers. She was born in 1939 and died at the age of 73 in 2012. She left behind a list of many best-selling Maeve Binchy books, some of which you will take a look at here today.
Her works ranging from novels to short stories, have sold more than 40 million copies and have been translated into 37 languages. On top of that, many of Maeve Binchy's best books have won the author various awards. Such awards include a Jacob's Award for her RTE play, a British Book Award for Lifetime Achievement, a People of the Year Award, a W H Smith Award, and plenty more.
---
Best Maeve Binchy Books
---
Writing
Most of her stories involving romance fiction are very cultural and tend to stir towards the women's audience. Nonetheless, each of her books is exciting to read and has a unique story to tell with a few of the most memorable characters you will ever meet. Here are 10 of the best Maeve Binchy books that you simply must take a look at.
---
Ria's Romantic Tale
The first book that this list of Maeve Binchy novels has to offer is Tara Road. This story will take you to many places throughout the entire 600+ pages of the book. It all begins with the main character, Ria. When the book opens, Ria is only 16 years old, and you get to see her grow both physically and emotionally as time passes.
Danny Lynch
This is the name of another character who will affect so much of the outcome of the story. After Ria gets a real estate job, she meets Danny and instantly falls madly in love with him. One thing leads to another, and they start dating. The story that follows after is why this one is among the most popular Maeve Binchy books out there. Danny and Ria start a life together, and things couldn't be better.
House on Tara Road
Much of the book revolves around this house. Danny and Ria want to buy the home and work hard in the real estate firm to close a sale that could allow them to afford it. They succeed after a while and turn the house into the most beautiful home ever. But then, something happens that starts causing their lives together to fall apart. We won't spoil it in our Maeve Binchy book reviews but make sure to keep an eye out near the book's ending.
---
More Than Friends
The next best Maeve Binchy book from our list couldn't have gotten a better title as it explains so much of the story inside. Circle of Friends introduces you to a couple of interesting characters who live under different circumstances and show you a part of their lives. The first of these characters is Eve Malone and Benny Hogan.
Benny and Eve
These two girls are close friends who live in the same small Irish village, but they lead entirely different lives. The main reason for that is the fact that they live under different circumstances. Eve is not as fortunate as Benny, who lives with her loving and overprotective parents, and Eve, on the other hand, is an orphan whose parents died when she was only an infant. A couple more characters will later add to this book.
Off to Dublin
When the time for college arrives, both of the girls wish to go to Dublin. Benny's parents can afford it while Eve can still go there, but she has to live in a convent and attend a secretarial course. The book then becomes worthy of being one of Binchy's best-selling books when they start meeting people, pregnancies occur, feelings get hurt, the drama goes through the roof, and much more.
---
Welcome Guests
Another one of Maeve's exciting chick lits has found its way here. If you plan on reading Maeve Binchy's novels in order, then you should know that this is the last book she ever wrote before her sudden death in 2012. A Week in Winter focuses on several different characters, with only a few being the main ones. The fact that there are so many to read about makes things a lot more exciting.
Stone House
Chicky Starr lives in a small town called Stoneybridge. She is planning to turn an old mansion that's falling apart into a comfy place where everyone can take a vacation and relax by the sea.
She asks Rigger, a bad boy who's developed a conscience and turned good and also knows his tools, and Orla, a friend of hers who understands business. After a lot of hard work, Stone House is ready for business, and the parts and characters that make this one of the best books are yet to come.
Meet the Guests
The rest of this exciting story follows character after character, guest after guest, as they come to Stone House and share their stories. We won't let our list of Maeve Binchy books spoil all the fun for you but just know that you're in for a lot of laughs, drama, thrill, and maybe a bit of romance as well.
---
Unusual Class
Evening Class tells a story about a few characters who haven't been precisely winning at life. How the story progresses is what's most exciting here and what makes the book one of the best-rated Maeve Binchy books here.
At first, you get to meet these characters and find out all the bad things they've had to suffer through in life. Then, you get to read as their lives improve thanks to their weekly Italian evening classes.
Nora O'Donoghue
One of the main characters in this lovely book is Nora, also known as Signora. When you first start reading, you will get to know a thing or two about this character and a bit about her backstory. She is the teacher in the Italian evening class and a name who will make the story all the more exciting.
Life Stories
The entirety of the book is a series of short stories that focus on individual characters. These short stories are connected to the main plot as you learn about each of the class's characters. There are many reasons why this book is one of the best books by Maeve Binchy, but a few of the main ones are the superb characterization and the progression of the plot.
---
Family Business
Here is a delightful family saga that might just be the form of relaxation you are looking for. Many of the best Binchy novels feature some type of twist that transforms much of the story but not here, this is a steady story filled with family drama and issues that can be common among many.
Cathy and Tom
The story revolves around two main characters and their families, friends, and people they work with. These two main characters are Cathy Scarlet and Tom Feather. They own a catering business together called Scarlet Feather, hence the name of the book. While you follow these two and their attempts to grow their business, you're also going to be meeting their families, who play significant roles in this book.
Family, Spouses, and Friends
One of the first moving characters to get added to this story are Tom's and Cathy's spouses. Tom is married to the gorgeous Marcella, whose dream is to become a famous model. Cathy's husband is called Neil Mitchell, the son of a wealthy family and someone who sees Cathy's business as merely a hobby.
These two, and plenty others, get quite involved in the story and make this one of the top Binchy books you can ever read if you enjoy the family saga genre.
---
Restaurant Full of Memories
Following her Scarlet Feather novel, Quentins is another one of the best Maeve Binchy books out there that offers an unforgettable story about history, love, relationships, family, and honest and hard work. The main character is Ella Brady, a young teacher who has a few stories to tell you. These are stories about herself and the old Quentins Restaurant.
Quentins has many secrets kept inside, and as Ella and her friend start making their documentary, so much is being revealed, and a few of those secrets would have been better off buried inside the restaurant.
Ella Brady
Aside from the exciting story about the restaurant, Ella's life is quite thrilling as well. She falls in love with a criminal who leaves her and steals her savings. She is faced with difficult choices throughout the entire story and shows you the true meaning of friendship and hard work. If you want to see what Binchy's best book looks like, then don't miss out on this one.
---
Unpredictable Adventure
This is one of Maeve's most heartwarming stories yet. Minding Frankie could be the number one choice on any Binchy books ranked lists as everything about it is something to get excited about.
Noel and His Problems
The story centers mostly around a character named Noel. He has recently found out that his former girlfriend, who is terminally ill, is carrying his child. Noel accepts the challenge of taking care of baby Frankie without a mother, and this is where things get very interesting.
Noel, however, is not without his problems. He has demons of his own he is doing battle with and is in no shape to take care of a baby independently. Lucky for him, Noel is surrounded by a close community of friends and family who are there to help out. There are a few appearances from famous characters of other popular books of hers, so it would be handy to read Maeve Binchy's books in order for this reason.
All for One
Throughout the story, you will get to meet plenty of characters, some of which are the main characters from the other top ten Maeve Binchy books seen here. You get to read something about each of them and discover much about their lives.
Most of the characters here are heartwarming and loving, except one social worker who is convinced that Frankie is better off in a foster home. Who wins at the end is up to you to find out.
---
Lough Glass
Like many of Maeve Binchy's novels, this one also takes place in a small Irish town where everyone knows one another and their secrets. This story's location is known as Lough Glass and has a few exciting surprises to show you. But first, you have to meet the characters.
Kit McMahon
Kit is one of the first characters you will get to meet. Her mother, Helen McMahon, disappeared when Kit was only 12 years old. Many believe that her disappearance involved her drowning in the local lake, which is often referred to as the glass lake. The story is full of mystery since the beginning, but as time passes, mystery after mystery, they all come out in the clear one after another.
Burnt Letter
Kit, and everyone else, thought that her mother committed suicide. Kit had a letter from her mother before she went missing, but she never opened it and burned it. If she had opened the letter and read that her mother was leaving for London to be with her new lover, things would not be the same. The surprises that follow later down the line offer more than it takes to turn this one into the best Maeve Binchy novel ever.
---
Engraved Names
The next small Irish town Maeve wants to talk about in another one of her books is Shancarrig. The story follows 12 characters who are discussed through each of the chapters. Most of these 12 characters are young graduates of the stone schoolhouse on the hill and each of them has engraved their initials on a large copper beech tree, hence the name.
Characters and Their Stories
Like many other Binchy books, each of the chapters within this book talks about a certain character individually. It starts with Maura Brennan, a girl who has a drunken father and couldn't be happier living away from him at her workplace in Ryan's hotel. Then there's Leo Murphy, a girl who lives with her injured soldier father and her mother who likes to control her life.
Foxy Dune is the type of character most should aspire to. He works extremely hard for the things he wants and never gives up. Nessa has a very bossy mother which results in her having a very strong character when she grows up. We could keep listing all the characters, but it would be much more fun if you discovered everything about them all by yourself.
Life in Shancarrig
After meeting most of the main characters from the story, you'll be following them around and reading about some exciting events throughout the entire book.
The story will introduce you to a lot of other characters who come across the ones you've just met and will show you the outcome of each interaction. Not to spoil too much, but you can expect a bit of everything including drama, romance, and more.
---
English and Irish
The last book you'll be seeing here is not the last of the books by Binchy in chronological order, just so you don't confuse them. This is a story about two different families. One is English, and the other is Irish. The story spans approximately 20 years, and there's plenty to be seen throughout these years.
Whites and O'Connors
The story starts in 1940 and lasts until 1960. These two families will first meet during the German bombing in London. During this period, a little girl known as Elizabeth White is sent to Ireland to escape the horrors back home and is adopted by the O'Connors.
They, too, have a daughter, Aisling, who is ten years old, like Elizabeth. The two girls take the focus of the story from there and take you along for the journey as time moves forward.
Elizabeth and Aisling
Five years after living with the O'Connors, Elizabeth could finally return home after the war wasn't a threat anymore. Elizabeth misses her life in Ireland but settles nicely back home again. Although they don't see each other again for much of the book, these two characters are still the reason why this is one of the best Binchy books of all time.
The next time they see each other is at Aisling's wedding. The following years offer many tragedies for these two characters, and the end is something to look forward to as it's as unpredictable as British weather. The story within this book has proven quite enjoyable and although ironic, this is her first book ever if you plan to follow the order of Maeve Binchy's books.
---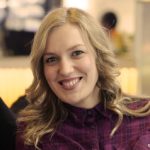 Alissa is an avid reader, blogger, and wannabe writer. (She's a much better cook than a writer actually). Alissa is married, has one human, one feline, and two canine kids. She always looks a mess and never meets a deadline.