Bio
Hollis is an American author, blogger, head of her own media company, and runs a successful lifestyle website, The Chic Site.
Life
She is originally from Texas but moved to L.A. to pursue her dreams. She worked for Miramax and had her own celebrity event planning business. She has four children, and actually initiated her career as a writer by starting a food blog after she figured that she could help others by sharing her experience struggling with the domestic chore of feeding a family.
---
Best Rachel Hollis Books
---
Career
From there, she has become a world-famous author, and a #1 New York Times bestselling writer. Hollis started publishing books destined to empower women and bring them out of their shells, along with cookbooks from her former day as a recipe blogger.
She is also one of the most sought-after motivational speakers and holds a conference called RISE for women. Her trademark style is witty, uplifting, and brutally honest, and it's this combination that keeps her fans always on the look-out for the next Hollis books to read. Below you can find some of the best books by Hollis and their book reviews.
---
Reaching Millions
Girl Wash Your Face has sold more than 4.5 million copies all over the world, making this one of the best-selling Rachel Hollis books! It's clearly one of the most popular Hollis books, too, since it was also the second most popular book on the Amazon website in 2018 – quite the feat.
So, the author and proud entrepreneur managed to reach millions, of people and dollars, because it's clear that hundreds of thousands of women have been uplifted by Hollis's Girl series and have put their money and confidence in Hollis's words of wisdom.
Strip Away Your Insecurities
Reading this Rachel Hollis's best book is like having someone go through the darkest, farthest, and dustiest corners of your mind – those that you yourself don't even like to go visit – and have them be mirrored back at you flooded with light. It's like Hollis knows your shameful secrets.
Perhaps that's because they are neither as secret nor as shameful as we make them out to be. And that's the big moral of this story. We all struggle with the same paralyzing insecurities. But it's all based on a series of lies we unquestioningly believe.
However, we aren't powerless before them. We don't have to freeze like a deer in headlights. It's possible to shatter them and become the person you were meant to be. The responsible, empowered woman the world needs you to show up as.
Live Responsibly
One of the reasons why this is one of the best-rated Hollis books is because of its powerful core message: you're responsible for your life going the way you want it to.
And, no! Don't read it as Hollis blaming you for everything that's wrong with your life. What she's saying is very liberating: if you're the only one responsible, then bringing about the change you want to see is fully in your hands too.
Christian Values
This Texan mother of four combines the traditional Christian values she was raised with and her own spiritual beliefs. The mix is an empowering book filled with messages that will impact your life as a result of their insight, but also their simplicity.
What's simple isn't always easy, and Hollis understands that. But she wants you to understand that difficult isn't synonymous with complicated, and the Bible quotes help drive the message home.
20 Lies
This best Rachel Hollis book to start with is divided into 20 chapters. Each chapter represents a lie or misconception drilled deep into our belief system, one the author herself accepted without question. Each lie limited her life in different ways.
In each chapter, Hollis will tell her personal journey of how she broke free of the restrictive lies holding her back, in an attempt to help guide her own path towards self-fulfillment. Your journey may have been different from hers, but her stories serve to inspire and uplift her readers, motivating them to step into their greatness.
---
You Are Who You Are
And you need to stop apologizing for it. Period. Are you tired of saying sorry (yes, even Canadians) for everything, practically for existing? Do you yearn for something more, but are afraid of possible harsh words of criticism from your friends and family? Or your Instagram followers, Facebook friends, frenzied tweeters, internet trolls… the hate can come from practically anywhere nowadays.
This is the top book from the list of all Hollis's books for people that have a nagging feeling that they are simply not living up to their full potential, and Hollis delivers just the right amount of butt-kicking, tough-love motivation to get you going!
Stop Making Excuses
If you're the one to start your sentences with "I wish I could do X, BUT", pick Girl Stop Apologizing from the provided list of Hollis books. Clearly, this was one written for you.
Be prepared to kick the "buts" in your life over the fence, though. This fierce entrepreneur knows all the pitfalls of being your own worst enemy, and she delivers a clear message. Make yourself a priority. Commit to that. Set aside time for yourself and your goals – and stop making excuses for all the reasons you shouldn't.
A straight-forward message, and one you already intuit you need to hear. This is the best Rachel Hollis novel if you need to be reminded.
Pursue Your Dreams
Throughout its 240 pages, the author will badger you about striving to achieve your goals. I'm guessing, though, that if you're thinking of buying Girl Stop Apologizing, you're here because you need the reminder. Do you have big goals? Big dreams? Are you ready to toss aside the misguided beliefs and the shame that are stopping you from making them come true?
Hollis draws from her own life experience to give you the practical advice you need to set your plans in motion. It's time to stop holding yourself back. But let Hollis be the one to tell you because she does a much better job at it.
---
Little Detour
The Party Girl series is comprised of a total of four novels written by Hollis, who took a little detour from her classical self-help and recipe route to focus on writing fiction. There are three books in total and a bonus novella that continues the story of the first book in the Hollis party girl books.
As Rachel mentions in her blog, she published the book Party Girl twice. Once, on her own, after several New York publishers rejected her manuscript because they did not believe it had any market value; then, a second time, when an editor reached out to her after her book had become a small success on its own merits. Here are this series' Hollis books in order:
Book 1: Party Girl
The best Hollis novels follow the adventures of twenty-four-year-old Landon Brinkley. She's a wide-eyed optimist from Texas who lands in cynical Los Angeles, prepared to make her dreams come true. It won't be easy, because L.A. is not for the faint of heart, but luckily for Landon, she has more than just dreams – she has tenacity and determination.
Landon's grueling career development journey, slaving away for hours under a fire-breathing boss and catering to celebrities' every whim are actually based on the writer's own experience.
Based on True Events
The blurred lines between fiction and reality make this one of the favorite novels in the party girl series by Hollis, because aren't we all secretly obsessed with knowing how the rich and famous live?
Party Girl gives insight into the struggles of carving out a path for yourself in a high-maintenance and opulent world. But it is also a tale of overcoming obstacles and fighting for your dreams – all classics in the Hollis lifestyle brand.
Bonus Novella
It comes with a sequel, Party Girl's First Date about the struggles Landon has to find love. Especially because she's dedicating her life to fulfilling her dreams. So… where on earth does she carve out the time to go on a proper date with the man she is falling for?
Book 2: Sweet Girl
Readers of Party Girl are already familiar with surly, sarcastic Max Jennings. What they may not know is that she is always in a bad mood because she has an unfulfilled dream living in her chest: she hopes to one day become a pastry chef.
The opportunity finally presents itself as a job with renowned chef Avis Phillips. But making sure she is up to the task will require every ounce of strength Max can muster, and it may not be enough…
To make things worse, she starts developing feelings for a man she formerly loathed. What no one knows is that Max carries the burden of a secret in her past she does not wish to disclose. She may be forced to choose sincerity or love.
Book 3: Smart Girl
Miko is all about the brains. She is definitely smart enough to snag the man of her dreams. From the moment she met Liam Ashton, she knew it was meant to be. So, with fate on her side, Miko is unfazed by the fact that Liam neither reciprocates her love nor seems interested in dating her – even when he seems to be dating everyone else.
The only problem Miko has is that her only real source of romantic knowledge and smarts comes from the mountain of books she's read. She has no actual, real-life experience. But that doesn't matter when all she has to do is recreate the most epic scenes from her favorite novels to get her Prince Charming and Happily Ever After. Or does it?
Must-Read
This trilogy contains some of the best Rachel Hollis books for lovers of chick-lit; definitely the best Rachel Hollis book series when you're in need of light, romantic and comical read to lift your spirits.
---
Growing Pains
If you have dealt with loss or a tragedy in your life, this is one of the best Rachel Hollis books to turn to if you want this Texan's advice on how to deal with trauma. The central idea of pain can be a trigger for transformation, an uncomfortable stepping stone to a better version of yourself.
Similar Style
Although not in the title, it's similar in style and content to the Girl series by Hollis. She explores difficult topics by drawing on her own less cheerful experiences. She delves into the difficulties that come with identity crises. But, as usual, her overall message is an optimistic one.
After all, there's a reason why she creates conferences and holds speeches: to empower and embolden women all over the world. Didn't See That Coming, published in the fateful year of 2020, is the best book by Hollis for people who need a 2020 emotional hangover remedy.
Eat or Be Eaten
Basically, you can let grief engulf you and define you, or you can learn from it, move on, and come out stronger and tougher on the other end.
Readers of any books or Hollis series will be familiar with her "pick yourself up by the bootstraps" unfiltered advice. If you love her unique motivational approach, this will be on your list of top Rachel Hollis books in 2020, a year that gave the world its fair share of tough situations
---
Domestic Goddess
As she writes on her blog, Hollis once believed she had everything it took to become a domestic goddess. Armed with some recipes and lots of gumption, she promptly managed to set her turkey on fire in the oven.
After that, she realized that perhaps it was time to scale it down. However, she didn't necessarily want to sacrifice taste and presentation to her lack of cooking skills, so she taught herself everything she needed to know to be a minimum-effort fancy cook.
This is Hollis's best book for readers who want to wow guests with their Martha Stewart results obtained with the little time and effort a 40-hour workweek provides.
Easy Recipes
These recipes don't require you to make marinara sauce from scratch. Many are made with simple ingredients, or ready-made soups or sauces you can use to add flavor to any dish. It's exactly what you need to know to make a dinner your family and friends will enjoy without spending 7 hours in the kitchen.
The best part is that she uses recipes she mastered in her event planning business. A great addition to any party or gathering you want to host, guaranteed success! This cookbook contains illustrations for every recipe that show the progression in easy-to-follow pictures, to make your life even simpler!
---
The Messy Truth
The last entry in our Rachel Hollis's book reviews is Real Life Dinners. Real life isn't like the movies or even like the adverts we get fed on TV. Feeding yourself, plus your family if you have one, is harder than it seems. We eat three times a day – that's 1095 meals a year. I don't even have to explain the number of hours in the kitchen this requires.
As a mother of four, entrepreneur, author, and creator of The Chic Site lifestyle website, trust that Hollis knows how messy things can get. It is one of Rachel Hollis's books ranked as best-selling.
A Practical Approach
If you're feeling overworked and stressed out from family responsibilities, but still want to share a nice dinner sat at the table with your family because you haven't given up on that dream, then pick this book from the list of Rachel Hollis books.
There's hope. You don't have to go down the drive-thru route. Hollis even adds a chapter on how to repurpose leftovers so you don't have to throw away food.
True Classics
The recipes tend to be the classics you grew up with, with a little twist here and there, and simple enough to follow that you can adjust for your family's size. The ingredients are all easy to find (you won't have to scour farmer's market for goji berries), and easy to replace if unavailable.
So, how would the Rachel Hollis books be ranked if we had to recommend just a few? As usual, it will depend on what you like. If you're into fiction and want to explore novels written by Hollis, your best book will definitely be one from the Party Girl series. If, on the other hand, you're looking for a motivational author that can inspire you to bring about changes in your life, the Girl books will be the best Hollis series for you.
---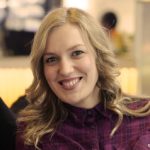 Alissa is an avid reader, blogger, and wannabe writer. (She's a much better cook than a writer actually). Alissa is married, has one human, one feline, and two canine kids. She always looks a mess and never meets a deadline.