Bio
Having won several awards for her books, Elin has established her reputation as a great writer who focuses mostly on writing romance novels filled with lots of emotion, drama, and thrill. Once you start reading a few of Elin Hilderbrand's best books you will come to the conclusion that most of her books are based in Nantucket Island which is where she lives along with her three children.
Drawing inspiration from the drama that is going on in her life, there are over twenty amazing novels written by Hilderbrand that tell very exciting stories of romance, affairs, and a few murders. Ready for the answer to the question of what is the best Elin Hilderbrand book to read first?
---
Best Elin Hilderbrand Books
---
Survivor
After being diagnosed with breast cancer in 2014, Hilderbrand had to go under a double mastectomy and that did have a bit of an impact on her stories. Don't get me wrong, it did not affect her writing badly, it just allowed her to add more drama to the already exciting stories.
When we consider how many books Hilderbrand has written, it was not an easy task to pick the best ones. Also, we feel the urge to mention that we won't list Hilderbrand's books in order, chronological or any other. Let's now find out how thrilling the tales she writes are for yourself from our top picks for the best books by Hilderbrand.
---
One Summer Night
It's the summer of 1993 and Mallory Blessing has just inherited a beachfront cottage in Nantucket, left to her by her aunt. Mallory agrees that it is the perfect place to host her brother's bachelor party. This is the fateful night that Mallory and Jake McCloud meet and form a bond that will last a lifetime.
Mallory and Jake's bond persevered over the years, through marriages, children, and Jake's wife Ursula's political rise. There seems to be nothing that can break this bond between Jake and Mallory – until Mallory finds out that she is dying. What happens next will change not only their lives, but also the lives of the people they love.
28 Summers Later
It's summer in 2020 and Mallory's son, Link, gets deathbed instructions from his mother. She tells him to call the number on a slip of paper, and Link doesn't know what – or who – to expect. The last person he expected to answer the phone was Jake McCloud, whose wife is now the frontrunner in the upcoming presidential election! Link thinks there must be a mistake, but he is about to find out exactly how his mother and Jake know each other.
Elin Hildebrand is best known for her emotional romance books and this one is no different. It's the perfect summer beach read, filled with both happy and sad moments. Jake and Mallory's story spans 28 summers and we get to see this couple find love on their own terms.
---
The Great Beyond
It's a perfect June day in Nantucket and Vivian Howe, well-known author and mother of three, is out jogging when she is killed in a hit-and-run. Vivian ascends to the Beyond, where she finds herself assigned to a person named Martha. Martha allows Vivi to spend one last summer watching what happens down below.
Vivi is also granted three "nudges", which she can use to change the outcome of events down on earth. She has to think very carefully about how to use her nudges, because there's a few things down there she would like to change. Her daughter Willa is on her third miscarriage, her son Carson parties too much, and her other son Leo has an on-again off-again high maintenance girlfriend.
Let Them Grow
Vivi watches over her family from the Beyond, but she also keeps an eye on the officer investigating her death. Despite all of this, Vivi's greatest worry is her final book, containing a secret from her youth that could ruin her reputation. When the secret comes out anyways, Vivi's family has to figure things out (with or without a nudge from their mother), and Vivi has to learn to let them grow without her.
I really enjoyed this best novel from Elin Hilderbrand, it was such a sweet and heartfelt story. I liked the idea of being able to watch over your family after you die, a concept that could have been super sad and depressing but isn't. Hilderbrand did a great job of making this book heartwarming and sometimes even comical.
---
Former Glory
The Hotel Nantucket was a gilded age gem – until the tragic fire in 1922 that killed Grace Hadley, a 19-year-old chambermaid. The hotel went from upscale to mediocre, now a budget-friendly lodge. It's on its way to becoming an abandoned eyesore, but then London billionaire, Xavier Darling, decides to purchase the hotel and bring it back to life.
Xavier gets help from Lizbet, a Nantucket sweetheart who becomes the general manager responsible for putting together the new charismatic (albeit inexperienced) staff. They all share the same vision of returning the Hotel Nantucket to its former glory. Of course, an undertaking like this will not be easy.
The Haunted Hotel
Trying to get along with each other, let alone the guests, is proving to be a challenge. It's also not easy trying to overcome the hotel's bad reputation! But the greatest challenge of all? The shenanigans of Grace Hadley. She's mostly harmless, just doing your typical haunting things. However, it is clear that she is not going anywhere until someone acknowledges that she was murdered – and figures out who did it.
Okay, so I really enjoyed this highly ranked book from Elin Hilderbrand, because it has the ghost story intertwined but is also like a murder mystery. It's the perfect summer drama read, it's super entertaining and told from multiple point of views, so you end up falling in love with the characters! If the Hotel Nantucket was real, I'd be there in a heartbeat!
---
Another Life
This best series from Elin Hilderbrand consists of three books, and she ventures away from her usual summer books to one that is set in winter. Don't worry, this series is still perfect for your summer beach reads because the books are set in the Caribbean – and who wouldn't want to be there, even in winter?
The first book is called 'Winter in Paradise' and follows Irene Steele, whose perfect life is shattered by a late-night phone call. Her husband has been found dead, but the circumstances surrounding his death prevent Irene from grieving. He was found on St. John island in the Caribbean and when Irene gets there, she makes a shocking discovery: her husband had a second family.
Back In Paradise
Book number two is called 'What Happens in Paradise' and Irene is back on St. John island, except this time her son is with her. They are determined to find out the truth behind the mysterious death of her husband, but also about his secret life. The last book is called 'Troubles in Paradise' and with a visit from the FBI, poor Irene just can't catch a break!
I enjoyed these books so much, I immediately jumped into the next one as soon as the first one was finished! And thank goodness, because it ends on a bit of a cliffhanger. But don't worry, everything is tied up neatly at the end. This is just such a fun and drama-filled series!
---
Caught Kissing Santa Claus
All the best books by Elin Hilderbrand follow a seasonal theme and this time around that theme is Christmas! There are four books in the 'Winter Street' series, the first one being, you guessed it, 'Winter Street'. It's about a family that has gathered in Nantucket for the holidays, not knowing that there will be plenty of surprises.
Kelley Quinn owns the Winter Street Inn and is a proud father of four grown children, each one living in their own state of disarray. Kelley is looking forward to getting the family back together for Christmas, but then he walks in on Mitzi, his wife, kissing Santa Claus. Someone took the nursey rhyme a little too seriously…
A (Somewhat) Joyous Christmas
The second and third books are called 'Winter Stroll' and 'Winter Storms', both still following the Quinn family and all their drama and adventures. My personal favorite was the last book, 'Winter Solstice', as it just felt like such a wholesome ending to this series of characters that I grew to love so much (faults and all).
This time around, the Quinn family is expecting their Christmas to be more joyous, with everyone's life seeming to be on the right track. But it wouldn't be a Quinn family gathering without a little bit of drama. This is the perfect series for curling up next to the fireplace and just getting lost into a story! Make sure you keep the tissues close because you'll be sad to say goodbye to this family when it all comes to an end.
---
A Bit of Crime
If you happen to love an occasional crime-read then you will absolutely adore this book. It is a favorite Elin Hilderbrand book for reading on a hot summer day and just relaxing. Elin did an amazing job describing the place she lives at, Nantucket Island, in the book and sure made the story very juicy.
The Perfect Couple is a story that is mostly happening at a summer wedding in Nantucket with a few flashbacks from previous days that explain certain moments of the story.
Ed Kapenash
Everything is looking good, the happy couple in love is eager to get married and start their new life together until the Chief of Police, Ed Kapenash, receives a call that a lifeless body has been found floating in the ocean. It was the maid of honor from the same wedding.
The story gets super juicy here when everyone at the wedding becomes a suspect. Interviews start, evidence gathers and everything starts to tangle up. You might just seem like you have solved the case of who did it, but Elin has done such a great job of not making it obvious, while at the same time making you think that it's very clear.
Makes You Think
It's a story that will definitely have you thinking and trying to figure out who and why could have done this and it proves that Hilderbrand can write a hell of a summer mystery story. So if you are into this genre, this is one of Elin Hilderbrand's mystery books for you.
---
Levin Family
One of the latest books by Hilderbrand and also the last novel in our Hilderbrand book reviews is the Summer of '69. Elin, known as the queen of writing summer novels, does it again in her new novel that has a bit of exciting history. She introduces us to a bunch of unique characters in this exciting story that is happening in the summer of 1969.
We read about the Levin family who spends all of their summers in downtown Nantucket at their grandmother's historic home. We meet Blair, the oldest sister of the grandchildren who, in the past, couldn't wait to spend their summers with their grandmother. If we made this list of best Hilderbrand books ranked, this novel would be among the top Hilderbrand books without a single doubt.
Disappointing
This year, however, everything changes as Blair is the first who couldn't make it due to her pregnancy with twins which leaves her unable to travel. Then, we find out that the middle sister Kirby also won't be attending because she is too busy being involved in some thrilling protests relating to civil rights which she has the biggest of passions for.
Another disappointment reaches their grandmother as she finds out that her grandson Tiger, who is an infantry soldier, has been deployed to Vietnam is also not coming. The only one left is her thirteen-year-old granddaughter Jesse who has been feeling like an only child due to not seeing her siblings for a while.
Exciting and Dramatic
Elin has made sure to spice up the story as the summer keeps moving, exciting things are happening to everyone. Some good, some bad, nonetheless, exciting and dramatic. Jesse finds out some secrets that her grandmother has been hiding and things spice up for her as well when she slowly grows into her own body and mind. Besides the fact, that this gem is our last Hilderbrand book recommendation, it is also one of Hilderbrand's best-selling books, so we believe our opinion is justified.
---
Same, Yet Different
In another one of the best Hilderbrand novels, The Identicals, the author introduces us to two indistinguishable sisters. Even though they can't be told apart regarding their looks, they are actually two very different and separate characters.
Their story of living together ended after their parents' divorce when one of them moved to Martha's Vineyard with her father and the other lives in Nantucket Island with her mother.
Decade Apart
They have been apart for more than a decade and weren't very keen on getting to be together when they were forced to band together for a family crisis. Due to their very similar appearance, people start to mistake the one for the other and chaos begins to reign.
Drama starts to pile up at an alarming rate as people start talking, gossiping, the sisters begin to find out more about each other's lives and everything leads to a mess. Elin tells a story of what happens when the sisters experience how it is to live in each other's shoes after not being in contact for so long.
Regaining Love
You can find out for yourself if they look past all of their differences and regain the love for each other. It is Elin Hilderbrand's best book about twins and the story inside is an exciting one that holds a lot of thrilling drama for the readers who can't wait to see how it all turns out at the end.
---
Unexpected Twists
Elin has presented another great and exciting beach-read with The Island. As she always does, Elin starts the story happily, with great plans between people and overall happiness and joy. And just as things might start seeming boring she brings out the unexpected twists that spin a web of relating problems for the characters to solve that just make the novel one of the top Elin Hilderbrand books.
Birdie Cousins
This time, it's a story that starts out with Birdie Cousins and her busy schedule from planning her daughter's wedding. Chess, her daughter, was getting an exciting September wedding at their family house on a privately owned island called Tuckernuck which is very close to Nantucket Island.
Everything is going according to the plan regarding the wedding when at the last moment Chess decides to cancel the whole engagement. What a twist, huh? Yep, Chess tilts the whole story and the real excitement for the readers is yet to come. Doesn't it sound like the best of Elin Hilderbrand?
Characters
Birdie, Chess, Tate – Birdie's other daughter who happens to be a big computer nerd, and India – Birdie's widowed sister all decide to go to Tuckernuck after all, to unwind and escape their troubles. They and their hunky handyman Barret Lee all get involved in some crazy drama that will definitely be enough for the readers who enjoy Elin's work.
A series of conversations, sneaky happenings, old love encounters, new love meetings, dramatic truth uncovering, and so much more are sure to make this book fun for everyone. It is one of Hilderbrand's most popular books among the fans and also top-rated Hilderbrand books by critics and, as we know, it is not always like that. So it's the thumbs up for The Island.
---
Getting Away
Hilderbrand's first book on our list is none other than Barefoot. Elin sees Nantucket Island as a very peaceful place where people go to clear their minds and escape from their troubles for a bit which is why she is basing the story in Barefoot in the same place. This is one of the best-rated Elin Hilderbrand books where she writes about three women who go to Nantucket Island with the hopes of just getting away from their problems regarding illness, marriage problems, tragedy, motherhood.
Emotional Dilemmas
They leave for Nantucket on a hot June day all bearing emotional dilemmas. Vicky is figuring out a way to tell her sister and their friend that she has been diagnosed with a terrible illness. Brenda, Vicky's sister, is trying to cope with the loss of her job after being caught having an affair with one of her students.
Their friend Melanie was the only one who had kind of good news regarding her being pregnant after a few failed in vitro attempts only to tell them that her world has fallen apart when she finds out that her husband is having an affair.
Josh Flynn
They all needed this vacation so much and just as they were finally relaxing under the hot weather, the twenty-two-year-old Josh Flynn enters into their world. Elin has done a wonderful job of describing these four people's lives in her book. It is easy for readers to get emotionally involved in this book which makes it the best Elin Hilderbrand novel for many of her fans. The story is truly memorable and bittersweet, the kind that you won't forget quickly.
---
Final Thoughts
Hilderbrand is a bestselling author who knows what her readers are looking for and that they are constantly waiting for new, exciting, dramatic, and mysterious content from her. She definitely knows how to write summer novels, in fact, they are her specialty. If you have a desire for juicy stories, suspenseful mysteries, heartbreaking affairs, and stories to relax with on hot summer days then feel free to choose one from our best Elin Hilderbrand books list.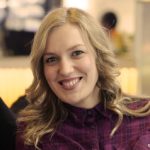 Alissa is an avid reader, blogger, and wannabe writer. (She's a much better cook than a writer actually). Alissa is married, has one human, one feline, and two canine kids. She always looks a mess and never meets a deadline.