Better Late Than Never
Sometimes people only figure out what their true passion is later on in life. Such is the case with the American author, Nancy Thayer. While Thayer did study English literature at the University of Missouri, she only published her first book when she was nearing forty.
Thayer has since released an impressive thirty-one books, which just goes to show that it's never too late to fulfill your dreams. Thayer has become a New York Times best-selling author, and if you want to know why, then stick around! In this article I am going to be reviewing 10 of the best books and series by Nancy Thayer.
New Books Incoming
Thayer's books cover a wide range of topics, particularly contemporary social issues, and she is known for her interesting characters and plots. When reading Nancy Thayer's best books, you will be getting stories about the romance and mysteries of families and relationships. This is anything from marriage and friendships to divorce and custody battles.
There are also books about the search for independence and the human need for personal connections. There's something for everyone when it comes to Nancy Thayer, and I definitely think you should keep reading if anything here has caught your eye. Your next book awaits!
---
Best Nancy Thayer Books
---
Three Generations
This best Nancy Thayer novel follows three generations of women in the Wheelwright family. First up we have Charlotte, who is 30 years old, but has spent most of her adult life hopping from one job to the next. Charlotte wants nothing more than to make her father proud, but she just never wanted to be in the family business of banking.
Charlotte heads to the family's summer home in Nantucket and discovers her love for gardening – and the handsome neighbor. Then there's Helen, Charlotte's mother, who married into the Wheelwright family, and feels that she has put all of her hopes and dreams on hold for the sake of her husband's family. Helen is confronted with her choices when she uncovers a deep betrayal.
Family Tensions
Nona is the family matriarch and is celebrating her 90th birthday that summer. But Nona is battling with the memories from her past, as well as the current state of her family. She has been keeping a secret, one that will rock the family when it is revealed. There's already enough tension as it is.
As the summer season progresses, these three women have to face the decisions that have gotten them to where they are now, and in doing so, they may actually find that what they've been looking for was right in front of them the whole time. A warm and witty book about family, this is Nancy Thayer doing what she does best.
---
Drawn Back Together
Beachcombers is one of Nancy Thayer's most popular books, and the perfect read for any summer getaway! It is the story of three sisters who grew apart after the tragic and untimely death of their mother. It's been 2 years since the sisters have seen each other, but certain events draw them back to their home in Nantucket.
Abbie returns home after getting urgent emails from her youngest sister, Lily, begging her to come home. Emma, the middle sister, has become ill after breaking up with her fiancé and losing her job. She is too devastated to even get out of bed. Lily is also worried that the woman renting the guesthouse has her sights set on their widowed father.
A Fun Chic Lit Read
During the summer, these three sisters have to take stock of their own lives after seeing their father finally moving on with his. It's turbulent and overwhelming. Abbie breaks all of her own rules for love, Emma learns to redefine what success means to her and Lily has to start getting real about her lifelong dreams.
Filled with romance, heartbreak and life's often difficult lessons, this best book by Nancy Thayer is a charming and delightful read. The characters are always moving throughout the course of the summer, and it's the perfect easy vacation read if you're looking for something feel-good with a happily-ever-after.
---
Shattered Summer Dreams
Living on the cliffside of Nantucket in a home that's been in her family for many years, Eleanor Sunderland absolutely loves her life. Being recently widowed, Eleanor is very much looking forward to her children and grandchildren visiting for the summer. She can't wait for the sounds of life and laughter in the air.
Unfortunately, Eleanor's dreams of a perfect summer are shattered when her money-hungry children suggest that she move into a retirement village and sell the house instead. Eleanor's only ally is her 22-year-old granddaughter, Ari, who has decided to stay with her for the summer.
Major Life Choices
What Ari needs is a change of scene, and to figure out what she wants – which isn't the path that her parents have set for her. This summer was supposed to be about figuring her life out, so the romantic spark she has with Cal, a Nantucket local, is completely unexpected. It's especially problematic considering Ari is already engaged to a man that her parents approve of.
This is another fun read from Nancy Thayer and one of her best rated books! The relationship between grandmother and granddaughter is absolutely beautiful and was probably my favourite part of the whole story. But don't worry, this isn't just a sappy romance novel – there is of course some drama along the way and shocking revelations.
---
The Perfect Summer Romance
A truly enjoyable read, The Guest House has all the ingredients for the perfect summer romance: betrayal, heartbreak, chemistry, beautiful scenery and great characters. This is definitely a Nancy Thayer book that you will want to add to your list! It's a lighthearted read that is perfect for beach days or relaxing evenings.
Sophie Anderson has always been sensible. She knows that her role in life is as a supportive wife to a successful husband, and a calm and collected mother of two beautiful children. But in the evenings, Sophie often finds herself wondering why it feels like something is missing from her life.
Unexpected Guests
When Sophie's husband announces that he's leaving her for another woman, Sophie has no clue what to do. She decides to rent a guest cottage in Nantucket from a friend and take her kids there for the summer. Unbeknownst to Sophie is that Trevor Wallace, a recently widowed father, has also rented out the same cottage for him and his son.
Both Sophie and Trevor hope that a quiet summer will help them figure things out and despite the little bump that each of their appearances pose, they decide to spend the summer together at the guest cottage. But as the family's grow closer, Sophie and Trevor have to ask themselves if this is only for the summer. If you want to see for yourself how good this Nancy Thayer book is then pop over to the Goodreads reviews!
---
One Last Trick
When charming ladies' man Rory Randall dies, he has one last trick up his sleeve. He left a clause in his will that mandates his three daughters – all from different marriages – spend the summer together in his Nantucket home if they want any hope of inheriting from him. The relationship between the sisters has always been sour due to jealousy and resentment – and of course, misunderstandings.
Arden is a successful TV host in Boston and hasn't been back to Nantucket since she was a teenager. She was banned from the island because of bad behavior. Meg is a college professor who just wants to spend the summer avoiding her smitten colleague and finishing her biography. Jenny is the secretive IT specialist who just wants her sisters to accept her.
The Bonds Of Sisterhood
If they thought they could get through this summer without any bumps, these sisters are about to have a rude awakening. Not only do the men that show up complicate things, but so do all three of their mothers. It might be easier to trust one another and their newfound sisterhood than everyone else around them, especially when a final unexpected visitor comes bearing shocking news.
It was very clear to me while reading why this is one of Nancy Thayer's best-selling books. Her characters are funny and smart and evoke plenty of emotions. She has a real knack for getting into the nitty gritty of what family life can be like. I especially loved the growing relationship between the sisters.
---
Moving Forward
In the latest Nancy Thayer book, we see another Nantucket summer where the lives of a single mother and her two grown children will be forever changed. Lisa Hawley is satisfied with her life on Nantucket island where she grew up. Having suffered through a brutal divorce two decades ago, Lisa successfully raised her children and sent them off to college, and now owns a popular boutique.
But Lisa's house needs fixing, so she hires a contractor, the handsome and charming Mack. Mack is also a single parent, and the two start to become very close. Lisa is surprised because she never thought she would be willing to open up to someone after her divorce. There is also the fact that Mack is ten years younger.
Letting Go
Juliet and Theo, Lisa's children, are stuck in their own ruts and head back to the island for the summer, searching for some clarity. Despite being worried that Mack will hurt their mom, they have their own summer romances to deal with. Juliet has caught the eye of a wealthy entrepreneur. Theo only has eyes for Beth, Mack's daughter, with whom he has a tragic history from high school.
Lisa, Juliet and Theo need to decide whether their summer romances could be something more but know that if they have any hope of making things work, they have to figure out how to overcome the past. Another highly ranked Nancy Thayer book, I definitely recommend giving this one a read!
---
The Best Years
Now this is a Nancy Thayer book series filled with some of her best works! This four-part series is about wise and wonderful women discovering themselves while living through the best years of their lives. The series kickstarts with The Hot Flash Club, where we meet four women in their fifties, who share similar issues but decide they still have plenty of living to do.
The four women decide to meet up regularly to help solve each other's problems, and we see them return with a bang in the second book, The Hot Flash Cub Strikes Again. We see these fabulous women in top form as they open the doors of their discreet spa, inviting other women in for some massages and seaweed wraps.
Girls Only
The third and fourth books are called Hot Flash Holidays and The Hot Flash Club Chills Out. Both are heartwarming and hilarious stories of the adventures of these four women. Once again, they are bonding over their shared problems and trying to help one another with the most outrageous suggestions.
These Nancy Thayer books are definitely meant to be read in order, as the stories all follow on from one another. Also, you definitely will want to the know origins of the girl's club from the first book! I think this series is targeted at older women, but despite this I still enjoyed it a lot. Thayer makes a lot of wise cracks that had me laughing out loud and I just really loved the characters!
---
Lifelong Bonds
There is a theme with Nancy Thayer's best books, and that theme is Nantucket island. Not that I blame her, the setting is so perfect for summer romances I almost want to book myself a seat on the next flight there. As much as this novel is a romance, the main theme here in this particular story is that of friendship.
Maggie and Piper met on the beach of Nantucket when they were young girls and became instant best friends. They bond over sandcastles and sharing dreams of the future, despite coming from different backgrounds. Even though they spent many summers this way, the two girls eventually get older and grow apart.
Shocking Revelations
Now in her twenties, the beautiful and strong-willed Piper worries that she will never be more than a wife on the arm of a successful husband. Hardworking Maggie is living paycheck to paycheck and wondering if she will ever experience a passionate romance. They couldn't be more different. And when the charming Cameron appears on the island, wooing both girls, their friendship might really be well and dead.
Until Piper and Maggie both find out they're pregnant, and Cameron is the father. Now they have to decide what they want out of life, and how important it is to have a friend in times like these. Another top Nancy Thayer book filled with secrets and heartbreak, but most importantly, with friendship.
---
One Last Summer
An English professor in Kansas City, Courtney Hendricks is reminiscing on her unforgettable summer holidays in Nantucket with her roommate Robin Vickerey, and Robin's turbulent family in their larger-than-life summer home. Courtney is determined to have one more sun-filled summer on the island, but her real reason for going is more personal.
Courtney wants to know if Robin's brother James secretly has feelings for her the way she does for him. Everyone is coming together for Susanna Vickerey's sixtieth birthday, but the summer Courtney envisioned might not happen. The Vickerey family, while loud and loving, has underlying issues of its own.
Everyone's Hiding Something
It seems that everyone in the Vickerey family is hiding something. There is trouble brewing between Robin's parents, and her brother Henry has some sort of tension looming over him. Robin herself is keeping a secret from her parents, and Iris, the baby of the family, is living aimlessly and is in desperate need of guidance.
This is one whirlwind of a summer vacation, let me tell you. There was a lot to keep up with, but Nancy Thayer did what she does best in all her novels, and keeps you hooked from the very first page. The characters are complex with real struggles, which made them feel very relatable. This is the perfect book if you are looking to escape your own troubles and dive into someone else's!
---
New Summer Neighbors
I simply cannot review the best novels by Nancy Thayer and not mention Secrets in Summer. Thayer makes her mark as the queen of beach romances with this fun and memorable book about flourishing flirtations, family drama and scandalous secrets. It's Memorial Day weekend and you know what that means – all the summer visitors have descended on Nantucket island.
Darcy Cotterill is a year-round resident and librarian, so this time of the year means she will spend a lot of time stargazing in the backyard of the beautiful home she inherited from her grandmother. Darcy also has plans to hit the beach and meet her new seasonal neighbors. The last person Darcy is expecting to see is her ex-husband and his new family.
Beach Romance(s)
Another spanner in the works is Darcy's budding romantic relationship with the town carpenter, Nash Forester, especially when she finds herself becoming quite smitten with a handsome holiday-goer by the name of Clive Rush. This is all over and above being dragged into the problems of her ex-husband and his family. Darcy knows she can't keep doing this.
It's time for Darcy to decide if she wants to keep living her steady and predictable island life, or if she wants to take a chance on love and happiness. A light and easy read with some outlandish situations, this is another perfect summer vacation book. A very enjoyable read with romance that will have you swooning by the end!
---
Final Thoughts
If you read these books like I have, then I know you will get the same feeling I did, and that feeling is summer. All of Thayer's books exude summer vibes and I think that's why I enjoy them so much. There might be drama, there might be heartbreak, but at the core the stories are funny and lighthearted with happily-ever-after's, and sometimes that's exactly what you want.
As I said before, Nancy Thayer is the queen of chic lit summer beach romances, and her new book is no different! Summer Love was just recently released in 2022. I haven't gotten around to reading it yet, but best believe it is on the list. Remember, this article is only one third of all the books Thayer has written. Other one's you might be interested in checking out are A Nantucket Wedding and The Island Christmas.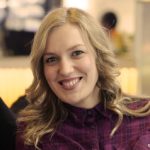 Alissa is an avid reader, blogger, and wannabe writer. (She's a much better cook than a writer actually). Alissa is married, has one human, one feline, and two canine kids. She always looks a mess and never meets a deadline.