A Familiar Name
If the name Fannie Flagg sounds familiar to you, I wouldn't be surprised. While she isn't necessarily in the media very much these days, she did enjoy quite the career in the 70s and 80s. Flagg is known as an American author, comedian and actress. In terms of films, you're probably most likely recognize her from Grease, in which she played Nurse Wilkins, although it was quite a small role.
Other than that, Flagg was also a regular panelist on the game show Match Game from 1973-1982. But the thing that Flagg is most known for is her screenplay adaption of Fried Green Tomatoes, which earned her an Academy Award nomination. Clearly, the woman has a talent for writing, and that is why this article is about the 7 best books by Fannie Flagg.
Overcoming Fear
Writing was never an easy career for Flagg to get into due to the fact that she is dyslexic. She didn't even realize until she received a letter from a teacher who suspected she was after watching her on Match Game. Flagg has been open about how her dyslexia affected her work, as she was always discouraged from writing, despite being a whizz at crafting stories.
Flagg eventually overcame her fears and has since released several popular chick lit novels. I think she is quite an inspiration, because you shouldn't let things like that hold you back, or let other people tell you what you can and can't do. Flagg has since become a New York Times best-selling author, so let's get into the reviews on her best novels!
---
Best Fannie Flagg Books
---
Unexpected Friends
We are starting strong with this series, the first book of which was released in 1987. Fried Green Tomatoes At The Whistle Stop Café is the novel that Flagg adapted into a screenplay. This endearing story has become a beloved classic and is the most popular Fannie Flagg book to date. It is the story of two women: Evelyn, stuck in a middle-aged slump, and Mrs. Threadgoode, the storyteller.
These two women come together when Evelyn accompanies her husband to visit his mother in a nursing home. Evelyn strikes up a friendship with Mrs. Threadgoode, who regales her with stories of her life in the small town of Whistle Stop, Alabama. Mrs. Threadgoode shares stories of her close friends and the little coffee shop which was the focus of the town. She also urges Evelyn to live her life to the fullest.
Memory Lane
The second book in this Fannie Flagg best series is called The Wonder Boy of Whistle Stop. This time, the story centers around Bud Threadgoode, but of course we see all the familiar and beloved characters from the first book. It's rare that a second book contains as much magic as the first, but Flagg managed to make both books equally fantastic!
Bud grew up in the tiny town of Whistle Stop, and he decides to take one last trip down memory lane, to a happier time in his life. This trip ends up changing Bud's life, as he learns more about the town and its residents. This trip back home sets off a series of events that affects more than just Bud, and it leaves one wondering: are these events simply coincidence?
Feel-Good Read
I absolutely adored every second of this Fannie Flagg best series. I was nervous the second book wouldn't be as good as the first, but I was wrong. Both are so wonderfully written and such wholesome stories, and I especially loved that Flagg kept the beloved characters in both books. I would recommend reading these Fannie Flagg books in order, so you understand the towns background. Guaranteed you will enjoy this feel-good series!
---
Two Families Come Together
This highly ranked Fannie Flagg book is about two families and commemorates the Women's Airforce Service Pilots of WWII. The story is told from two women's perspectives, in two parts. In the first part, Sookie Poole is eager for an empty nest, so she can enjoy time with her husband, Earle. This story begins in 2005.
The second story starts in 1909, when a Polish couple migrates to Wisconsin in America. Fritzi is their feisty daughter, who works at the gas station that her family owns. The lives and stories of these two women collide in 1941, with an unexpected connection that brings them together.
Empowerment And Connections
Another important time period in this story is 1941. When all the men had gone off to war, it was up to the women in Fritzi's family to keep the gas station running. They learnt how fix flat tires and drive tow trucks. But these girls decided to add their own unique touch: insert the short skirts, roller skates and little caps and the All-Girl Filling Station was born.
Many years later, during 2005, Sookie has just married off her last daughter, and is more than ready to put her feet up and relax. But a mysterious package shows up at the front door. What's inside knocks Sookie off kilter, taking her back in time to the 1940s, and to that period when the filling station was run by Fritzi and her irresponsible sisters.
A Charming Little Town
My biggest takeaway from this top Fannie Flagg book: it's all about the journey. The plot itself isn't the focal point of this book, but rather the characters and their development. This small town and the people in it are so charming, and I really loved getting lost in this story.
---
Four Fantastic Books
This four-part book series by Fannie Flagg is not one you have to read in chronological order. The characters are related but there won't be any spoilers if you just read them as you please. You can simply pick whichever book appeals to you the most and read that one. But I guarantee you'll read one and want to read the rest!
Welcome to the World, Baby Girl! is the first compelling book in the series, taking place in the small town of Elmwood Springs, Missouri. Dena Nordstrom, aka "baby girl" is a young and up and coming TV interviewer in the 1970s. When she starts suffering from poor health, Dena decides to dig into her family's mysterious history. What she finds along the way are some of life's most important lessons.
What Matters Most
The second book is Standing in the Rainbow, which was my personal favourite. It is also one of Fannie Flagg's best rated books! Neighbor Dorothy runs a broadcast radio show, while also running around after her 10-year-old son, Bobby. Along with Dorothy and Bobby, we meet many fabulous characters, all of whom are experiencing the joyous transition from a time of war to a time of peace.
Can't Wait to Get to Heaven is more of a comedy-mystery, with Elner Shimfissle picking figs, and then finding herself on an adventure. Elner discovers that heaven is actually right here: in the people you love, the neighbors around you and the friendships you treasure. The Whole Town's Talking follows Lordor Nordstrom and his family, and the life they are trying to create for themselves.
Something For Everyone
Every story takes place in Elmwood Springs, where neighbors are friendly and help each other out. One aspect I really enjoyed about all of these books is that there are so many characters, and none of them are the same. I think anyone reading this will find a character they really love!
---
A Christmas Story
Another best novel by Fannie Flagg, this Christmas story is all about a small town and its larger than life wonders. It's short and sweet and the perfect book if you want an easy read with a happy ending! Flagg also does what she's known for by now, and expertly weaves humor into the story too.
The book takes place in a small town (as most Flagg books do) called Lost River. A lonely elderly man named Oswald is living in Chicago and is ill. He's told that he needs to move to a more southern climate if he wants to live for longer than 6 months. Believing this to be his last Christmas, Oswald ends up in Lost River.
Back To Life
The residents of Lost River are friendly and take care of one another, something Oswald isn't used to. The more time he spends there, the more he learns about the community. If he cares about them, they, in turn, will care for and look after him. He meets many new people in the town, but the one who steals his heart is a little girl named Patsy.
Patsy is an abandoned girl, alone and poor. She suffers from a deformity due to an untreated injury that has left her foot dragging behind her. Oswald connects to Patsy in the most heartwarming of ways, and she acts as a lifeline for him. Oswald and the rest of the town take it upon themselves to look after Patsy and everyone pitches in to help raise her.
The People Around You
This is a beautiful story that is full of big hearts, but not in a sappy way. It really shows you how people can take care of one another and love each other despite their flaws. It's all about acceptance rather than trying to change the person to who you want them to be. This is definitely one I recommend you add to your Fannie Flagg book list!
---
When People Become Family
The title of this best-selling Fannie Flagg book will seem familiar, because it is part of the Elmwood Springs series. It's such a good book that I figured it should get its own review, one that can be a bit more in depth! So, once again, let's take a little trip to the small town of Elmwood Springs, Missouri.
This is a heartwarming tale about a cluster of families and takes place over a century. It's the story of how Elmwood Springs came about, and it all started with a man named Lordor Nordstom. Lordor invites a group of people to stay with him on a farm. This small group of people are tight knit and depend on one another, and this soon grows into a community, which in turn grows into a small town.
Something's Not Quite Right
Lordor is looking for a wife, so the women in their small community take it upon themselves to help him. He ends up meeting a Swedish woman named Katrina, and they have two children together. As the story continues, we see generation after generation of the residents in this town growing, living and dying.
Elmwood Springs appears to be like any other small town with friendly neighbors, lots of gossip, good people, and the oddball character here and there! But there is something different about this town, something that has everyone talking. The cemetery is called Still Meadows, and yet, it is anything but still. It seems the cemetery has its own town gossip going on.
Read All About It
Fannie Flagg really let her imagination run wild with this best book. It's a great story, that is fun and tugs at the heartstrings, but is also funny. It really shows you how important community is. You need only read the book reviews of this Fannie Flagg novel and you will see how much people love it! I definitely recommend this one.
---
Former Dreams
I Still Dream About You is one of Fannie Flagg's latest books from the 2010s. This is another fun and comedic read from Flagg, with a little bit of murder mystery thrown in too. The story takes place in Birmingham, Alabama, where we meet Maggie Fortenberry. Maggie is a beautiful and elegant real estate agent – which is no surprise considering she's a former Miss Alabama.
Maggie's life seems perfect to everyone around her. She has a successful job at Red Mountain Realty, and she has a naturally slim figure. Yet Maggie can't help but wonder how different her life could have been. She had dreams of becoming Miss America and being married to a doting husband and having children. But sometimes unexpected things happen.
Everyone Has Secrets
Despite Maggie's finesse (a result of her beauty pageant days), she's going to need something more in order to solve the pickle she currently finds herself in. The founder of Red Mountain Realty, Hazel, died five years earlier, and business has been going downhill since. Maggie takes it upon herself to turn things around and comes up with the perfect plan.
Everyone around Maggie thinks she doesn't have a care in the world. But they should remember that everyone has secrets, and some are heartbreaking. A strange turn of events leads Maggie to discover that she might not be the only one hiding something – it seems the dead have secrets too.
A Sweet Escape
This is a fun and easy read. It's not subtle in the slightest and while I can't say it is one of the best novels by Fannie Flagg (because let's be honest, some of her work is just untouchable), it is still a very enjoyable book! Sometimes it's nice to read something that doesn't make you think too much; it's an escape that will make you laugh and forget your worries for a while.
---
A Coming-Of-Age Tale
I can't review the best books by Fannie Flagg and not mention her first novel! Especially considering the main character has become one of the most beloved and hilarious characters in modern fiction. Set in the 1950s, this is a story about a young girl named Daisy Fay, and her journey growing up over the period of 7 years.
It's 1952, and Daisy Fay Harper is impatiently waiting to go into sixth grade. She is living in Jackson, Mississippi with her alcoholic father and a mother that threatens to leave said father every other day. Knowing her home life isn't exactly stable, Daisy starts to keep a diary, so she has something to confide in.
New Adventures In New Places
Daisy's father comes home one day, excited about a scheme he has conjured up with a friend. If everything goes well, the family can move to Shell Beach, Mississippi and own a malt shop. Of course, Daisy doesn't want to leave the only home she's ever known, but she finds herself in Shell Beach anyway, surrounded by a host of new and entertaining characters.
We see Daisy guided through her adolescence by friends and teachers and female mentors alike, which is especially important after her mother finally leaves her father. This book doesn't actually have a plot but is rather a set of anecdotes about the challenges that Daisy has to face growing up with an alcoholic father, and how she deals with it all.
Crying With Laughter
The whole book takes place in a diary format, which was something different from Fannie Flagg's usual best books. She is just so authentic and genuine as a writer and that really comes through in this book. Flagg created a character with eternal optimism, despite her circumstances. This book is also so hilarious, you will find yourself laughing out loud!
---
Final Thoughts
The only other way I can describe this author to you is to say this: if you're feeling down, stressed or tired, and just need something to take your mind off of things and make you feel better – then read a Fannie Flagg book; I promise you will feel brand new! She will make you laugh and cry, sometimes both at the same time.
I can guarantee that once you start reading Fannie Flagg, you will never go back. I'm sure – once you finish all the books in this article – that you will be wondering if there are going to be any new books by Fannie Flagg coming out in the near future. Well, it doesn't look like it, but that's okay! Flagg is iconic in her own right, and we can appreciate her for the work she has left behind.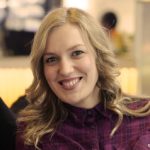 Alissa is an avid reader, blogger, and wannabe writer. (She's a much better cook than a writer actually). Alissa is married, has one human, one feline, and two canine kids. She always looks a mess and never meets a deadline.