Storyteller
If you're looking for books that are fun but filled with passion, heat, wild partying, and some questionable characters, then you are in the right place! English author Jackie Collins is the queen of literary smut. She'll take you behind the scenes in the lives of the rich and famous, and trust me, she does not hold back.
Collins herself has said that she is not a literary writer, she is a good storyteller. This is true because while her chick lit books may not be mind-bending, they are fantastic stories that will keep you entertained the entire time. Sometimes it's nice to take a break from serious books and read purely for enjoyment.
Class Of Her Own
Collins was not only an author but an actress too! She appeared in a few British B movies, but her focus was mainly on her writing. However, Jackie Collins did have a fair amount of experience in the film industry due to eight of her books being made into movies.
This author paved her way and didn't abide by any rules or expectations that everyone else had of her. She was a class above the rest. Sadly, Collins passed away in 2015 from breast cancer, which she kept entirely to herself until she passed. She left behind a legacy and was even appointed as an OBE for her services to fiction.
---
Best Jackie Collins Books
---
Crime Family
Let's kick things off with Jackie Collins' best series. This series is very well-loved by Collins fans and it introduced one of her most famous characters, Lucky Santangelo, the beautiful daughter of a notorious gangster. There are eleven books in this series, but I'm not going to go through them all, only the first two – which I'm sure will be more than enough to encourage you to give these books a read!
Chances is the book where we first meet Lucky Santangelo and her father Gino. The story starts in Vegas and it mainly centers around Gino and how he became a big-shot mob boss. The man truly went from rags to riches and built himself a huge criminal empire. His teenage daughter, Lucky, decides that she is tired of living a life where everyone makes decisions for her and decides to take over.
Takedown
Lucky is the second book, and where Lucky's real story begins. She is prowling a Vegas casino, ready for anything. Lucky had to fight to be where she is today, and she won't let anyone take that away from her. Of course, there are rivals everywhere… but if they want to take Lucky down, they're going to have to do it on her terms.
These best-selling Jackie Collins books are entertaining, funny, and intense. I loved the colorful characters and how they are all featured in each book. You'll read one of these books and then want to read them all. When you do so, just make sure to read these Jackie Collins books in order because they do follow a timeline!
---
Lifestyles Of The Rich And Famous
Here we have another one of Jackie Collins' best book series and it's full of secrets, scandals, hidden lovers, and life in Hollywood. There are five books in total, but again, I won't be going into all of them. I know giving you a taste of the first two will be enough to pique your interest!
The first book is called Hollywood Wives and is all about the wives behind the famous men in Hollywood. They lunch at expensive restaurants and cruise Rodeo Drive with the top down. Shopping at Gucci is basically an art form to these ladies, and when they're not working out their mouths by gossiping, you can find them at the most coveted gyms. How do you become one of these women? You find a famous husband.
The Perfect Mix
Next up is Hollywood Husbands, and I'm sure the title speaks for itself. They're hot and sexy, each famous in their own way. Jack Python is the king of nighttime television; Mannon Cable is a superstar; Howard Soloman is a studio head. They all get everything they want, but sometimes fame and money aren't everything.
You then get Hollywood Kids, Hollywood Wives: The Next Generation, and Hollywood Divorces. All you need to do is read the reviews for these Jackie Collins books and you will see how popular they are. These books have everything you could want: sex, catfights, drugs, and foul language. I've never had so much fun reading books before!
---
Meet The Family
If you like a story with family secrets, big money, a lot of power, and a couple of murders thrown into the mix, then this Jackie Collins book is the best one to read. Introducing the Diamond family. There's the mega-wealthy and very much hated Red Diamond, the head of this family. Then there's Max, Jett, and Chris, his three sons. They are called back to New York for a meeting which changes everything.
Diahann is the housekeeper for the Diamond family, a beautiful black woman who used to moonlight as a singer. Her daughter Liberty is a waitress and aspiring singer, who doesn't approve of her mother working for the Diamond's. Liberty is chasing her own dreams, while a married hip-hop tycoon is chasing her.
Bad Choices
Amy Scott-Simon is a young New York heiress who runs into Jett at her bachelorette party. Neither knows who the other is, and a one-night stand brings with it a string of complications. The lives of all these characters are inexplicably wound together in a way that will change all of their destinies. In this story, it's all about love, family relationships, and deadly choices.
This book was utterly addictive, I literally could not put it down. The characters are all very likable – even when they do bad things – and have their own brand of drama to deal with. There are a few surprise twists throughout which I enjoyed. Reading this book was like watching reality television: it's all about gossip and scandals!
---
Dreams, Secrets, And Revenge
There are three young outcasts with ambitious dreams to become stars. They've lived fast and hard, a life full of parties, sex, and drugs. Lauren is the girl-next-door wanting to break free of conventions and become an actress. Cyndra has a long history of abuse, craving appreciation, and wanting to sing. Nick is Cyndra's half-brother, wishing for a life outside the trailer park and his abusive father.
Nick, Lauren, and Cyndra all have dreams and they all have secrets. But the thing they share the most in common is that they all want revenge. Lauren is tired of her "good girl" image, Cyndra, a half-black woman, is sick of being a walking fetish and the racist abuse she receives constantly. Nick wants to make something of himself.
Forbidden Love
Amid this battle for fame, Nick and Lauren can't seem to forget their past. A teenage romance between the prettiest girl in town and the boy from the wrong side of the tracks. Their love was forbidden and unforgettable, but it ended in tragedy. They try to live without each other, but they might just find that fame isn't all it's cracked up to be, especially if you can't share it with the people you love.
I think this is one of the best novels by Jackie Collins. The characters are so nuanced and compelling, even with a story that is so scandalizing. The things these young adults get up to will make your jaw drop. Jackie Collins is the best if you're looking for a book that's a fun read that has drama, chaos, and adventure!
---
Killer On The Loose
This is another series by Jackie Collins that has some of her best books! There are four books which are all quite short and follow on from one another. The first one is called Power, which sees a high-class girl, a ruthless agent, and a beautiful reporter risking it all to get what they want. This high-stakes game of greed turns deadly. Some secrets are worth killing for.
In Obsession, the roller-coaster ride of the rich and corrupt Hollywood players continues as a plucky reporter starts investigating the murder of a young prostitute. In the third book, Murder, we see how living hard and fast is all part of the game in Hollywood. Some people love the thrill of the chase – others love the thrill of the kill.
Unmasked
Revenge is the last book in this Jackie Collins series, and this one is ranked the highest. The wealthy and powerful Hollywood elite have their worlds turned upside down. A killer has been stalking Hollywood's most prominent players, and they are finally unmasked. The killer has now become a target for revenge.
I enjoyed escaping from reality into the glitz and glamour of the rich and famous in these books. Most of the characters are introduced in the first book and then the story follows on from there. I didn't know who the killer was until it was revealed at the end which is always a bonus!
---
Superstars
Rock Star is similar to American Star, so if you enjoyed that you will definitely like this one! Except this time around, it's all about the world's biggest rock stars. Kris Phoenix is legendary on the guitar, but also wildly sexy. Bobby Mondella is a soulless star with a rough past. Rafaella is the exotic lounge singer who comes between them.
These three superstars are linked through cruel means, all at the mercy of Marcus Citroen, the creep that is running the record label they are all signed with. Marcus is (literally) a killer; he's ruthless and willing to do whatever it takes to get what he wants. He's not above using these young musicians for his own dirty means.
Dance With The Devil
Come get a peek behind the curtain of the lives of rock stars in the 70s and 80s. It's all about the sleaze, with too much makeup, cocaine, and foul language. That's rock n' roll, baby. You'll also get taken back to learn about how each of these three stars rose to fame. They were willing to do anything, even sign a deal with the devil.
You're going to feel the heat with this one. It's electrifying fun, and well-written. I can't imagine anyone finding a raucous story like this boring. It's completely over-the-top and just so 80s. You are most definitely going to want to add this one to your Jackie Collins book list!
---
High Seas
When five dynamic power couples get invited on the maiden voyage of a Russian billionaire's new yacht, they think it could be the trip of a lifetime. There's the senator with his lovely yet unhappy wife. A male Latin singer and his English boyfriend. The interior designer and her famous footballer husband. And the maverick writer with his Asian friend who is a journalist.
All these couples are there to celebrate the birthday of the Russian billionaire's hot model girlfriend. But there is someone else on that boat, someone who wants revenge. And they won't let anyone get in their way. What starts out as the trip of a lifetime may just turn out to be a trip that nightmares are made of.
Guilty Pleasure
All of the best Jackie Collins novels have some sort of drama, scandal, and (of course) murder weaved in, and this one is no exception. There are quite a lot of characters in this story, but it isn't hard to follow them. Some I loved and some I absolutely hated (you'll know when you read it).
All in all, this one is a fun read, a bit of a guilty pleasure book you could say. The story flows well and the ending is like something out of a movie. One thing I also liked was that it was set on a yacht, which is a bit of a departure from Collins' usual plot settings, so that was something different.
---
A Love Affair
Lara Ivory is a beautiful Hollywood star. Everyone not only wants her; they also want to be her. She can have any man she sets her sights on, and currently in her sights is the hot and mysterious Joey Lorenzo. They begin a passionate love affair, one that doesn't come without its challenges. The couple has to face many obstacles from Joey's dark past.
Lara has her own traumatic past, and also has to deal with her obsessive ex-husband, Richard. At the same time, a woman named Allison is stalking Lara, an obsession that starts with her wanting to become Lara's best friend, but it soon turns fatal. Lara's actual best friend is her ex-husband's new wife, Nikki, who is living in her shadow.
Thrill-Ride
Another prominent character is Summer, Nikki's daughter from a past relationship. Summer comes to L.A. to visit her mother, but this wild child has plans of her own. She dives deep into a world of partying, sex, and drugs. Anything to help her forget the horrible abuse she suffered at the hands of her father.
This top Jackie Collins book really lives up to its title – it most definitely was a thrill ride to read! It's a hot romance novel, but it has so many other aspects to it as well. There are plenty of twists and turns to keep you on your toes. Lust, love, and suspense – what more could you want?
---
Starting Over
Twenty-four-year-old Cameron Paradise is a personal trainer, and she is on the run. Cameron is fleeing from her abusive husband Gregg, a famous surfer. Making her way to L.A., the world is Cameron's oyster: she's tall, blonde, and beautiful. It doesn't take her very long to find a job at an exclusive fitness club.
In this club, Cameron encounters L.A.'s finest and has no shortage of male attention. However, Cameron has no interest in these men, or even in the L.A. lifestyle of hard partying. All she wants to do is save up until she can open her own studio one day. But then she meets Ryan Lambert.
Secret Affairs
Ryan Lambert is a movie producer and an extremely successful one at that. He is married to the entitled Mandy, the daughter of a big-time Hollywood mogul. Ryan is not the type of guy to cheat, but when he meets Cameron, he is immediately enamored with her. The fact that she's seeing his best friend makes things so much more interesting.
This Jackie Collins book is your best bet if you are looking for a romance that is so hot it's sizzling. She was skilled at writing passionate books, that's for sure. It's the perfect story for a good summer read; you don't have to think too much, and you can just enjoy the story.
---
Love To Hate
We're finishing things off with this series by Jackie Collins that has a couple of her best-rated books. There are only two books in this series: The Stud and The Bitch. The first book kicks off during the swinging 60s in London. Tony Blake is an ambitious and egotistical man who becomes the plaything of Fontaine Khaled, a retired model married to a millionaire.
Tony gets caught up in the popularity contest that comes with being around the rich and famous, much to his detriment. It also doesn't help that Fontaine is a demon of a woman, the antagonist you will love to hate. Fontaine's story is continued in the second book, which is aptly named.
Big Trouble
Fontaine has gotten rid of some dead weight – her husband. She leaves him to live the life she wants, one filled with expensive clothes, champagne, and sexy men. But living the high life doesn't come cheap, and even her alimony won't cover everything. Fontaine meets Nico, a man who has gambled his money away and now owes the mob.
The heat between Nico and Fontaine is intense. Nico needs her help to stay alive and Fontaine feels she has finally met her match. Neither one of them is thinking about love, but it's all in the hands of fate. These books are short and sweet and have everything you would expect out of Jackie Collins' best novels!
---
Final Thoughts
I'm sure by now you are just dying to start reading. You're probably wondering, "How many books did Jackie Collins write?". Well, luckily for us, she wrote a whole thirty-two books! There is more than enough to keep you busy for a while.
These are just all of Jackie Collins' most popular books, but there are so many other great ones to go for! I would recommend Lady Boss, The Love Killers, and The World is Full of Divorced Women. Have fun and enjoy!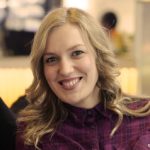 Alissa is an avid reader, blogger, and wannabe writer. (She's a much better cook than a writer actually). Alissa is married, has one human, one feline, and two canine kids. She always looks a mess and never meets a deadline.