Writing for a Purpose
Dorothea Benton Frank was born in 1951 in South Carolina, where she lived until she graduated high school. She went to the Fashion Institute of America in Georgia, though she eventually moved to New Jersey. For the rest of her life, she split her time between South Carolina and New Jersey. She died in 2019 from complications from a medical condition.
When her mother died in 1993, Dorothea wanted to buy her house from her siblings. However, her husband would not give her the money she needed to buy it. Instead, Dorothea vowed to write a book and sell enough copies that she would be able to buy her mom's home herself. With that, a long writing career was born. She could never buy her mom's house, though she eventually bought some nearby property.
A Career of Novels
With her vow to write, Dorothea was surprised to find success in her career. She wrote 20 novels in her career, many of which made it onto the bestselling list. Most of her novels focused on strong women and family conflicts. Here we list the seven best Dorothea Benton Frank books in order.
---
Best Dorothea Benton Frank Books
---
Frank's Most Famous Series
This is usually considered the best Dorothea Benton Frank book series. There are 13 novels within this series, the first of which was a New York Times Bestseller. The Lowcountry Tales Series in chronological order are as follows: Sullivan's Island, Plantation, Isle of Palms, Shem Creek, Pawleys Island, Return to Sullivan's Island, Lowcountry Summer, Folly Beach, Bulls Island, The Hurricane Sisters, All the Single Ladies, Same Beach Next Year, and Queen Bee.
Sullivan's Island tells the story of Susan, who has truthfully led a rather hard life. Will going back to her past help her confront her future? In Plantation, we also follow the story of a woman, Caroline, brought back to her past. At first, her hometown seems the same as it was when she left. However, there is something a little different; could this be the difference that helps her heal and finally feel at home?
Overcoming the Past
The third book, Isle of Palms, tells the story of Anna, an independent and happy woman. However, all of that changes one summer when she is confronted headlong with her past. Shem Creek introduces us to Linda, a divorcee who is really struggling with her personal life. Only when her small family moves can they see a glimmer of hope for a calmer and less chaotic life. In Pawleys Island, Rebecca finds herself ousted by everyone in her life. When she comes to Pawleys Island, she is unprepared for the changes in her life and the wonderful people who enter it.
These first five books are only a small portion of the delights and treasures that await you in what is generally considered to be the best Dorothea Benton Frank series available. This series also shows you what common themes Frank typically used in her writing. Troubled women, a need to escape, and the healing power of the past are just a few of Frank's common themes.
---
A Recently Widowed Mom
In one of the best novels by Dorothea Benton Frank, we meet the recently widowed wife of a fallen firefighter, along with their son. Jackie is devastated and young Charlie has shrunk into a reserved and quiet child he had not been before. At a loss for how to help her small family, Jackie decides to return to her hometown on Sullivans Island. The beautiful scenery of the island is enough to awaken Charlie from his emotional slumber, at least a little.
Her mom, Annie, welcomes them both with open arms, excited to have her family back together finally. Will Jackie finally be able to get along with her mother, after years and years of differing opinions that lead to arguments? Luckily, Annie has surrounded herself with people who are determined not to let her screw up this second chance with her daughter. Her estranged husband and her best friend seem determined to show Annie how to mend her relationship with Jackie. And not to mention the cute doctor that lives next door.
The Most Popular Dorothea Benton Frank Book
Dorothea Benton Frank showcases her talent for creating personable characters once again in this beautiful book. Her personal experience with the barrier islands of South Carolina has given her such insight into the landscape. Her words paint a wonderful picture of the beauty that her characters are able to see. She even captures the island's interesting history within this novel, something that you do not see a lot of authors do.
Frank has a certain way of creating stories with real-life situations that anyone can connect with, either through experience or just a bit of imagination. She weaves small traces of humor through her stories with seemingly little effort. Porch Lights is usually considered the Dorothea Benton Frank's best book.
---
Two Completely Different Lovers
In one of the best Dorothea Benton Frank books, our brilliant chick lit author once again brings you a lighthearted story that we can all connect with on some level. In this, one of the best-selling Dorothea Benton Frank books, we travel once again to South Carolina. We are met there by Shelby and Fred, who are engaged. However, the two come from completely different lifestyles. One is from a wealthy family in Chicago, and the other is from South Carolina.
This book follows the chaos of their engagement period, from the points of view of both of their mothers, in a fun and quirky way that you will not be suspecting. Diane and Susan, the two mothers, are both delighted that their only children are finally getting married. It's understandable that they both want only the best for their babies.
A Power Struggle Between Mothers
Also understandably, the two women seem to bump heads together from time to time, trying to determine who will win their little struggle for power. Who can be surprised when drama unfolds and the unexpected begins to happen? No worries. Everything works out in the end. In one of the best Dorothea Benton Frank novels, our author once again delights us with her skill at setting the scene. The atmosphere of the entire novel is set up nicely by the alternating points of view of the two mothers.
It truly is delightful to see things from both of the older women's eyes, instead of only having one side of the story as is usually the case. In the end, Frank does a masterful job of closing the book with an important message: realize what is truly important at the end of the day. Perhaps this is why By Invitation Only is considered one of the top Dorothea Benton Frank books, at least based on the Dorothea Benton Frank book reviews.
---
A Hard Time As a Wife
In what is sometimes considered a top-ranked Dorothea Benton Frank book, we follow the story of Leslie. Of all of her husband's socialite friends, Leslie is the only "original" wife that is left. Every single one of their husband's friends has forsaken their wives, the mothers of their children. Every single one of her husband's friends has remarried younger, prettier versions of the once young and beautiful women they left behind.
How can Leslie not be intimidated? Not only does she worry about her husband deciding to do the same, but she has had to witness all of her friends being ousted from their homes and their social circle. Fed up with the drama and the uncertainty, and tired of playing the dutiful wife, Leslie decides to spend some time alone in her hometown. She spends a summer swimming in memories of her younger years and the fun and the carefree girl she used to be.
A Lesson About Finding Yourself
All the soul searching is successful: she discovers exactly what she has been missing and exactly what she wants for the future. Dorothea Benton Frank once again brings us genuine characters who are as believable as if they were our own best friends. As easily as she can make you love a character, Frank can make you dislike one at the same level of emotion.
As always, Dorothea Benton Frank does a marvelous job inviting us into her setting. The descriptions of the beautiful landscapes will all but transport you there, sitting in the story right next to Leslie. If you are looking for a novel that can make you worry, cry, laugh, and smile altogether, this is definitely one of the best Dorothea Benton Frank books to do so!
---
A Change of Scenery
One of the best-rated Dorothea Benton Frank books out there, The Land of Mango Sunsets follows the story of Manhattan socialite Miriam. Follow along with Miriam's story as she watched the fascinating people of Manhattan first enter, and then sometimes leave her life. Her tenants work together to show her which battles are worth fighting and which ones are not. Her son has just announced his engagement to a Jamaican woman that Miriam has never met.
Her ex-husband has an announcement of his own: he is now dating a younger lingerie model. Classy. And then there is Harrison: the mysterious man who changes her entire persona into one that she has always dreamed of being. But is being popular and well-known worth changing yourself completely?
A Journey With DBF
As always, Dorothea Benton Frank takes you on a journey in only the way that she can. Her style comes straight from the heart, and you cannot help but fall in love with the characters of this book. Not only are they all so fun and different, but they are also believable and lifelike. In Frank's books, you will not find cliche characters with only good qualities. Instead, you will find characters with flaws, just as everyone on the planet has flaws. Their flaws are what make Dorothea Benton Frank's characters so lovable.
By the end of the book, Miriam and all of her friends will feel like people that you have known intimately for years and years. In the way that only Frank can, this book is chock full of beautiful settings and important life lessons. The most important of these lessons is that family is always the most important thing in life. Another lesson that can be gleaned from this book is that it is never too late to find your true self and learn how to love that person.
---
A Troubled Matriarch
In this book, Theodora has found herself the matriarch of a family that, truthfully, she would rather not be the matriarch of. In her opinion, the rest of her family is silly, troublemaking fools. And now she is in charge of them. Great. Now, they have all decided to get together for Christmas, and at first, Theodora is a little excited. And then they all actually get together.
Theodora is dismayed that her idea of a cozy, homey Christmas seems to be the exact opposite of the rest of her family's idea of a nice Christmas. What happened to the Christmas traditions that she had grown up with? Now, the smaller branches of her family have started their own (silly) traditions, when all Theodora wants to do is relive the amazing Christmases of her youth. Good thing Merle is on the way to straighten everyone out with her remedy of common sense and Gullah magic.
The Perfect Christmas Book
If you are looking for a quick book to get you in the holiday spirit, this is the book for you. Common themes for Christmas follow you throughout this book: forgiveness, family, and Christmas magic and miracles. What more can you need to get in the spirit?
Dorothea Benton Frank made it a mission with this book to get her message across as quickly and clearly as possible: the holidays are a time for family, and sometimes that means practicing a lot of grace. Check this book out for a quick light-hearted read to get you in the Christmas spirit.
---
A Disgraced Daughter
In this book, a strictly staunch Italian family is seemingly plagued by a rebellious daughter. Grace is 31 years old and unmarried. Even worse than that, she is living with her Irish boyfriend in their own place. Grace's dad refuses to get to know her boyfriend, even though Grace knows that the two men would love each other. What's not to love? Michael is a well-to-do scientist, but Grace's dad is convinced that he is no good for his daughter.
If he was, he would have proposed to her by now. It's an argument that, at times, even Grace can't debunk. Unfortunately for Grace, this is usually a recipe for family disaster, and her case is no different. Follow along with Grace's story as she goes through a crisis and a life-altering time that makes her (and might make you as well) question her views on family, religion, and life in general.
A Different Type of Dorothea Benton Frank Novel
Things are shaken up in what is considered one of the best Dorothea Benton Frank novels. Though the characters are still lifelike and relatable, the subject matter is a little more thought-provoking than you may be used to with Frank. As a matter of fact, this book can make you question your entire belief system if you have already been a little uncertain. Likewise, This book also has the ability to help you realize you are right where you need to be when it comes to your faith.
No matter what the ultimate message is that you get out of this book, there is no denying that it is full of fabulous characters who are not shy about sharing their opinions and wise tidbits. When you have such a down-to-earth author as Dorothea Benton Frank touching on such sensitive and controversial subjects as faith, stem cell research, in vitro fertilization, and even cancer, you are sure to learn a thing or two. This book really has a way of making you think about these subjects from more points of view than just your own.
---
Final Thoughts
Dorothea Benton Frank passed away in 2019, but she has left behind a legacy full of beautiful stories. Her skill and grace at creating settings and characters was a skill that came to her naturally, and this fact makes her novels that much more enjoyable. You will never feel like a character or a theme is pushed upon you while reading a Dorothea Benton Frank book. Instead, these things will come to you in a very natural and flowing way.
If you are interested in further reading by Dorothea Benton Frank, there are a few more novels that you might want to check out. All Summer Long is one such book that will allow you to enjoy more of the Dorothea Benton Frank best books. Other reading options are Reunion Beach and Carolina Girls, both of which are sure to delight you as much as the novels on this Dorothea Benton Frank book list did.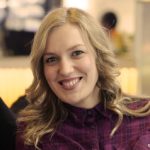 Alissa is an avid reader, blogger, and wannabe writer. (She's a much better cook than a writer actually). Alissa is married, has one human, one feline, and two canine kids. She always looks a mess and never meets a deadline.