Journalist and Author
Mary Kay Andrews is an American author with more than 20 best-selling novels under her name. Mary Kay was born in St. Petersburg, Florida, and earned her degree in journalism from the University of Georgia. After college, she spent 14 years of her life as a reporter at several different newspapers, including The Savannah Morning News and The Atlanta Journal-Constitution.
In 1991, Mary Kay Andrews decided to quit her profession as a journalist and chase her dreams of writing a novel. Her first novel was published in 1992, and she published for the next ten years under her real name: Kathy Hogan Trocheck, She adopted the pen name Mary Kay Andrews in 2002 and went on to publish continuously under that name.
A Worldwide Sensation
The novels under her own name are mostly mystery books, while her novels under her pen name have a more lighthearted feel with a Southern theme. Her novels have since been published in eight different languages. Today, Mary Kay Andrews divides her time between writing and her family in Tybee Island, GA. She enjoys cooking and spoiling her grandkids in her free time.
---
Best Mary Kay Andrews Books
---
A Dead Sister and a Getaway
In this top novel by Mary Kay Andrews, Letty has found her sister dead on the floor of her townhouse. Though distraught and traumatized, Letty takes heart in the fact that she knows who has murdered her sister: a local real estate agent named Evan. She knows this because her sister herself told her that if anything bad happens to her, it is Evan. So, Letty decides to take her niece and leave town as fast as possible, before something happens to them as well.
She heads straight for Florida, and checks in to the Murmuring Surf Motel, where she hopes to lie low and attract as little attention as possible. Unfortunately for her, the motel has morphed into the winter home for a rag-tag group of retirees, and they are not very welcoming of a mysterious and quiet younger woman. As she and her niece try to heal from their heartache, Letty begins to get close to her landlord's son: Joe.
A Trustworthy Police Chief
But everybody forgot to tell her that Joe also happens to be the local police chief. When everything about Letty's past comes to light, can she trust Joe not to betray her secrets, or will he choose his job over her and turn her in for her crimes? The best Mary Kay Andrews books are always full of intrigue and nail-biting suspense, and The Newcomer is no different. Best of all, it is fast-paced; you will not be able to put this best book by Mary Kay Andrews down until you have turned the last page. It is easy to see why this is the most popular Mary Kay Andrews novel published.
---
Three Friends, One Summer
This beautiful, fun read follows the story of three women who began as childhood friends in their Catholic grade school. Julia is a very sarcastic woman, but few know that she uses this sarcasm only to cover up her own hurts and wounds. She has recently found a man who wants to give her the world, and no one except her friends knows just how deeply her insecurities go, and how far she might go to get over them.
Ellis, another of the three friends, has just been fired from her job. Call it a quarter-life crisis, but now she finds herself questioning every single choice she has ever made in her life. Dorie has just been betrayed by the one man she felt like she could trust. Long story short, these three women need a small break from life and all its recent dramas.
Learning about Life
This best book by Mary Kay Andrews also follows the story of Ty, who is about to lose everything that he holds dear and is surprised to find comfort and attraction in Ellis. When the three women decide to take a vacation, they had no idea they would soon be helping Maryn find a good hiding place from everyone who has been looking for her. All five of the main characters in this best book by Mary Kay Andrews are on a search to discover more about life than they have ever known. Perhaps a month in a beach rental will help all of them.
---
Regulars Vs. Weekenders
Belle Isle, North Carolina houses two different types of people: the "regulars" and the "weekenders." The regulars live their entire lives on the island: working, eating, sleeping, and socializing. The weekenders are there only on the weekends and usually come to either relax or party. It is very understandable that sometimes the regulars and the weekenders would bump heads about various subjects.
A Husband's Disappearance
Riley is spending her summer on the island, expecting a month of fun times and some great parties. However, her world is flipped upside down when her husband does not get off of the ferry one Friday afternoon. While still waiting for her husband, she is served mysterious papers that make her question everything she thought she knew. Riley soon discovers that her island friends are no help at all with the mystery that has suddenly landed in her lap, mainly due to the fact that they all seem to have their own mysteries to solve.
Regardless, she has to find time to investigate the source of the papers, her husband's disappearance and secret life, and Belle Island's secrets. Little does she know that they all may be connected. One thing is for sure: when Riley decided to spend the summer on Belle Island, she definitely bit off more than she could chew. As always, Mary Kay Andrews brings together humor, mystery, and warmth in a masterful way, transporting all of her readers right to Belle Island right along with Riley.
---
A Dying Heiress
Brooke has been summoned to Talisa Island, and she is more than confused about why she has been invited. More specifically, she has been invited to the 20,000-acre estate of elderly heiress Josephine. Everyone in town has heard about the crazy old heiress who rarely leaves her estate, but few people have actually seen her, which makes Brooke even more terrified.
Josephine has invited Brooke to discuss a legal matter, but she is soon sitting the younger woman down and telling her the story of her life. Josephine tells Brooke of her friendships, betrayals, secrets, and even an unsolved murder. After these stories, Josephine asks Brooke for her help in making amends with her old friends' children. Millie, Varina, and Ruth were all members of the High Tide Club, along with Josephine, and she would like to see the children united.
Fulfilling a Dying Wish
However, Josephine dies before she can see this accomplished, and then it is all up to Brooke. She cannot explain why, but suddenly nothing seems more important than getting the descendants together and fulfilling Josephine's dying wish. In this best book by Mary Kay Andrews, we are met with the usual charm and wit that one can usually find. Be prepared for mystery and intrigue, with a little humor mixed in to make moments a little lighter. Most of all, be prepared to fall in love with Mary Kay Andrews' lifelike characters.
---
A Young Widow
In this new Mary Kay Andrews novel, Hattie's life has always seemed to move in fast-forward. She began her career in home restoration when she was only 18. She married her boss's son when she was only 20. And then, when she was only 25, her husband was killed in a motorcycle accident. Now, as a heartbroken young widow, she is determined to keep going. She uses her husband's life insurance money to purchase a fixer-upper in an up-and-coming neighborhood.
After a quick restoration, she resells the home, making a good profit on it that she puts towards her next project. However, this next project turns out to be a dud that she loses a lot of money on. Suddenly, Hattie is unsure what to do next. Her life has always rolled along, just happening. Now, she is not sure that she can take another loss without completely breaking down.
A Chance of a Lifetime
Her confidence is broken, even though she loves what she does. However, she is soon contacted by a reality show called The Homewreckers, which she sees as a turning point in her life. When she is cast along with a handsome male lead, she wonders if this is truly what she wants and if she will finally get a happily-ever-after that actually lasts "ever after." Mary Kay Andrews is a master at fun summer-themed reads, and this best novel by Mary Kay Andrews is no exception. According to Mary Kay Andrews book reviews, this is the best-rated Mary Kay Andrews book available.
---
A Shocking Betrayal
What do you call it when adults throw a hissy fit? Revenge. And that is exactly what this best Mary Kay Andrews book is all about. Keeley's life is lining up perfectly, right down to the perfect wedding she has been planning with her perfect fiance A.J. However, when rehearsal night rolls around and neither A.J. nor the maid of honor can be found…well, you can guess what happens next.
Keeley catches her soon-to-be-husband and her soon-to-be-ex-best friend right in the middle of an act of betrayal that shocks Keeley to the core. Storming from the dinner, she catches a ride with Will, who is renovating the mansion in town. He quickly hired Keeley to help him, stressing that the job needs to be done in six months. Will is determined to fix this mansion up for the girl of his dreams; the only problem is that that girl has no idea that he is even alive.
A Distraction and a Mystery
Maybe the mansion will make her notice him. Can the distraction of A.J.'s mansion, and maybe even A.J. himself, be enough to get Keeley's mind away from being jilted (almost) at the altar? And maybe now is also the perfect time to figure out where her mother ran away 20 years ago and left Keeley behind. Mary Kay Andrews once again brings together humor, mystery, and just plain good storytelling.
---
Four Books
In this best series by Mary Kay Andrews, Weezie is an antique dealer who has just gone through a nasty divorce. BeBe, on the other hand, has been divorced three times and owns a restaurant. Time and time again, these two unlikely heroes team up to solve the town's most pressing mysteries. These Mary Kay Andrew books in chronological order are Savannah Blues, Savannah Breeze, Blue Christmas, and Christmas Bliss.
Everyone Loves Weezie and BeBe
The series starts with Weezie kicking her husband out of the house and embarking upon some blissful revenge. In the second book, BeBe is determined to take her own revenge on the man who swindled her out of everything. The only thing left to her is a rundown motel. The third book brings back all of the beloved characters for a Christmas delight. This best Mary Kay Andrews Christmas book finds Weezie hoping for an engagement ring and hilarious escapades with Weezie's family.
The fourth book covers a wedding for one of the duo, and a baby for the other. But when decisions are being pushed on something that they do not necessarily agree with, they must learn to push back and do what is best for them. This is Mary Kay Andrews' best-loved series, and it is easy to see why. You will not be able to help to become invested in the stories of all of these beloved characters.
---
A Political Scandal
Lobbyist Dempsey had finally thought that her life was beginning to work out. She had just begun to be excited about her new job as a lobbyist, where she thought she could do some good in the world. However, a political scandal turns her life upside down. Suddenly, Dempsey finds herself homeless, unemployed, and broke. With no choice left, she returned to her old family home in Georgia to attempt to fix the old house up.
Somehow, she had forgotten what a dump this place actually was; and, what's worse is the old woman who has claimed squatter's rights over her house. She had also forgotten that everyone in the tiny town knows all of her business, and she soon becomes the new object of gossip for them. This becomes especially true when FBI agents show up on her porch to ask about her old boss.
The Journey of a Lifetime
Through all of this drama, Dempsey works on her little house in a journey that helps her grow and move on from her disappointing past. In this top-ranked Mary Kay Andrews book, you can expect to laugh, cry, and cheer right along with Dempsey in her endeavors.
---
A Ruined Wedding
Annajane is so over her ex-husband Mason, no doubt about it. How can she not be over him when she is engaged to a new guy who is infinitely better for her than Mason ever was? She is so over Mason that she willingly and graciously accepts the invitation to his wedding. However, when Mason's wedding is interrupted and then called off, Annajane cannot help but wonder what part fate has played in these events.
Maybe it all happened for a reason. And maybe she is not actually over Mason. But Annajane soon finds out that not everyone adapts to change as readily as she does. She unwittingly uncovers family secrets that could put her future happiness at risk, and she is surprised to discover that her idea of future happiness suddenly includes Mason again.
Secrets in the Way
Can she unravel these secrets and still get her happily ever after? She certainly hopes so. As always, Mary Kay Andrews brings such realistic characters to the pages of this book. Each character is a perfect and realistic mixture of good qualities and bad qualities, which makes them even easier to relate to.
---
Her Dreams Destroyed
After college, Conley worked at her hometown's local newspaper, which is run by her family. However, she always had bigger dreams that mostly involved getting out of this tiny town and moving to the big city. Now that her dreams have come true, Conley is delighted. She works for a newspaper in a big city, and she is in the running for an even better job.
However, when both the new job and her reporting job disappear right under her nose, Conley finds herself sulking back to her hometown to beg her sister for her old job back. Conley's sister is not in the least excited but agrees to put her over the local gossip section of the paper.
A New Mystery to Solve
Before long, Conley finds herself struggling to stick to gossip in her reporting, especially when she witnesses the death of a local congressman. As she digs deeper into the story, the more danger she unearths. Hopefully, she can help solve this mystery without first getting herself killed in the process. Find out in one of the latest novels by Mary Kay Andrews.
There's So Much More
Mary Kay Andrews is sometimes referred to as the "Queen of Beach Reads," and her best books are sure to leave a smile on your face. Once you have read your way through this Mary Kay Andrew book list, you may be interested in more from this author. Luckily, Mary Kay Andrews has plenty of additional published works to choose from, including The Santa Suit, Ladies' Night, and Save the Date, just to name a few.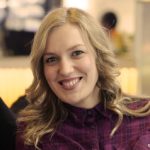 Alissa is an avid reader, blogger, and wannabe writer. (She's a much better cook than a writer actually). Alissa is married, has one human, one feline, and two canine kids. She always looks a mess and never meets a deadline.