A Journalist Turned Author
Jane Green is an English-born American author who also happens to be both an American and international bestseller. She was born in 1968 in London, England, and attended South Hampstead High School, Aberystwyth University, and Ravensbourne School of Art. She worked as a journalist throughout her 20s, writing for The Daily Express and Cosmopolitan Magazine, just to name a couple of her pre-author jobs.
When she was 28, she quit her journalism job and began to write her first novel. This novel automatically became a best-selling novel and launched a very successful writing career. Since then, she has published her works in more than 25 different languages and has more than ten million books in circulation. She has also worked as a news radio correspondent.
A Successful Author
She now lives in Connecticut with her husband. She also has four children and two stepchildren, not to mention enough pets that she could probably form an army with all of them. Despite this, she has been dubbed the "first of the chick lit authors," and has even had some of her novels made into straight-to-television movies. Let's take a look at the most popular Jane Green books in order.
---
Best Jane Green Books
---
Inside the Mind of a Book Addict
Jemima Jones is fat; in fact, she is more than 100 pounds overweight. And as sad as it is, the fact is that being overweight is making her life much harder. Not just her love life, which is definitely dismal enough; but also her professional life and her social life. Her roommates are rude to her and boss her around, no matter how nice she is to them.
Her biggest rival at work is considerably less talented than she is but is infinitely more beautiful (at least, according to Jemima). She is obsessed with her gorgeous coworker, but he is not the least bit interested in her and all of her extra weight. All of these factors compound on Jemima's mind, and she feels like she has nowhere to turn except to food, which has always made her feel better. And, as we all know, turning to food for comfort was definitely not helping Jemima's weight problem.
Learning to Love Jemima
Long story short, Jemima is flat-out tired of being Jemima Jones. She wants to be the thin supermodel type who everyone seems to love. And when she meets a man online, she gives into the temptation to reinvent herself. She calls herself "JJ," and portrays herself as a thin and beautiful glamorous girl.
Unfortunately, she never expected Brad to actually want to meet her in person. Now she has to figure out how to get over her addiction to food and lose all that extra weight in time to meet the man of her dreams face-to-face. However, maybe her extra weight is not all there is to Jemima Jones. This is one of the best Jane Green novels based on Jane Green book reviews. This novel will also help you realize that there is more to you than your appearance.
---
A Story of Best Friends
This is the story of best friends Catherine and Simon. These two are equally unlucky in love and complete opposites. Catherine has been emotionally unavailable since having her heart broken several years before, and Simon is desperate for a man who will love with the same fervent love that he gives in relationships. Catherine and Simon live with married friends Josh and Lucy, but their world is turned upside-down when another old friend starts coming back around.
Not only is Portia beautiful, but she also seems to leave a trail of broken hearts behind her. This is a fact that leaves a sour taste in the mouths of both Catherine and Simon, who are both frustrated with their nonexistent love lives. Portia proves to be just as volatile and reckless as she was when they were friends before, and has soon quit her job to open a bookstore. That brings a good-looking real-estate agent into Catherine's life.
Story-Telling and Wit
But will it take more than one handsome man to thaw Catherine's frozen heart? As always, Jane Green uses her superb story-telling skills and wit to bring her characters to life. You will not be able to help falling in love with Catherine and Simon, and maybe even Portia by the end of the book. You will definitely find yourself invested in their story, and may even shed a few tears before you close this book for good. Bookends is one of the best Jane Green novels for a good reason.
---
Rooms for Rent
Nan is an elderly widow who loves skinny dipping and who loves her house. There is not anything that she would not do to save it when she discovers that her retirement money is almost gone. She decides to put an ad in the paper advertising rooms to rent in her large, beautiful, Nantucket Island home. The house is old and historical and in a great location: complete with beach access and water views. Who would not want to stay there?
As people begin answering the ad and moving in, Nan realizes just how lonely her life has been since her husband died. The noise and laughter that suddenly fills her house also fill Nan's heart with love and gratitude. Slowly, her new roommates become Nan's new extended family, and she could not be happier. When her son comes home for the summer, her heart expands even more, and she finally feels like her life has meaning again.
A Smorgasbord of Stories
Throughout the book, we are introduced to all of Nan's tenants, and we are offered views into their hectic, and sometimes sad, lives. Upon coming to Nan's home, these lives intertwine to the point where they cannot help their growing affection for one another. We meet Daniel, who has just filed for a divorce from his wife.
We meet Daff, who has recently discovered her husband's affair and is also trying to deal with her daughter's rebelliousness. Even Michael, Nan's son, is faced with personal issues that he needs time to sort out. Luckily, all the stories work out in the end and you may even shed a few tears. In this best Jane Green book, you will be delighted to take a trip into the characters' lives and feel what they are feeling.
---
Julia and Maeve
Everyone thinks that Julia has the perfect life: she is a television producer with a handsome boyfriend and a vacation every weekend. What more could she possibly want? What everyone does not know is that her relationship is loveless, she is pining for her own child, and she is massively unhappy.
In the meantime, there is Maeve, the party girl who unexpectedly finds herself with a baby growing in her stomach. If anyone should be unhappy with the way their life is turning out, it is Maeve. All she wants to do is party and focus on her career, but that dream is all but impossible with a baby on the way.
Don't Forget Samantha!
And do not forget Samantha! Samantha is happily married and a new mom, eager to begin her journey of motherhood off perfectly. However, nobody prepared Samantha for all the strife that comes with a baby: extra weight, neverending exhaustion, marital issues, etc. Perhaps an affair with her friend's husband will make her feel more like herself again.
Each of these women is sure to draw your attention and your affection, so be prepared to laugh and maybe even cry. By the end of the story, you are sure to feel completely invested in all three of these women, as is the way with the best Jane Green novels.
---
Libby's Money Problem
Libby is a publicist who is drowning in the expenses of her own fashionable lifestyle, not to mention having to take care of her struggling writer boyfriend as well. He was definitely not her idea of Mr. Right. For Libby, the most important factor to qualify as her Mr. Right is to be, first and foremost, loaded. Seriously. She enjoys her lifestyle, and cannot imagine giving it up just because of the small matter of a lack of money.
Instead, she will just find a man who is willing to marry her and pay for her extravagance. Problem solved. Enter Ed. There is only one problem: the only qualification for Mr. Right that Ed meets is his bank account. He has a mustache (yuck!), he is an awkward conversationalist, and he is downright bad in the bed.
Love or Money?
Suddenly, Libby is faced with a decision. Should she follow her head that tells her that her perfect man is one with lots of money, or should she follow her heart that is telling her that her perfect man is not Ed, no matter how much money he has?
This best book by Jane Green is full of drama, and it is full of emotion. So, you can fully expect to be entertained, and you can also expect to shed a tear or two. Once again, Jane Green finds a way to make you feel completely invested in her main character, and you will find yourself cheering for her wins and crying alongside her during her hard times.
---
A Boy and His Mom
This best book by Jane Green is the classic story of the struggles between a woman and her future mother-in-law. Ellie has recently gotten engaged to the love of her life and has even begun planning a small civil ceremony that she has always wanted. The problem is that Dan's mom, Linda, has always had bigger plans for her son's wedding. Suddenly, Ellie finds herself in the backseat when it comes to planning her own wedding.
Before she knows it, her small dream ceremony has been transformed into a large, black-tie social event of the season. When Dan proves to be unhelpful in reining in his mom, Ellie begins wondering if she is planning on marrying Dan or Linda. She decides to see what her friends think she should do about the situation all while trying to find her lost independence.
Can Linda Change?
Ellie ignores her misgivings and continues her new life with her new husband (and his mom). Unfortunately, Linda never stops intervening in their lives, and it only gets worse when they welcome a new baby. Can Ellie convince her husband to stand up to his mom, or is this something that Ellie has to resign the rest of her life to?
---
A Fairy Tale Come True
From the outside, Alice looks like she has it all: her own business and a hobby that keeps her busy. But on the inside, all she really wants is a cute house with a huge garden and lots of kids running around outside. Finally, it looks like her dreams might be coming true when Joe proposes to her. But, along with that proposal comes certain criteria that she has to meet.
Suddenly, Alice finds herself on a diet with blond highlights in her hair and stilettos on her feet. When she discovers that Joe hates the two things that Alice loves: the outdoors and children, she tells herself that she is happy despite all of that. Until that is, she discovers that her new husband seems incapable of being faithful to her. A messy affair with a colleague forces Joe to transfer, taking Alice along with him, but he still does not seem to learn his lesson.
Selfish for Love
Distraught and confused, Alice begins to look elsewhere for the love that she is so desperately lacking, and her eye fixes upon her best friend's boyfriend. In a tale of woe and heartache, can Alice finally find the love that she has been looking for this entire time? This is one of the best novels by Jane Green, and it is easy to see why when you look at the important life lesson it teaches.
---
A Not-So-Fairy-Tale Life
Tasha cannot believe that she is still single. Sure, she has a wonderful job, albeit a horrible boss, but the fairy tale life that she had planned out for herself seems to be going in the wrong direction. At least she is not alone. Her three best friends are also struggling with their love lives. Andy is a romantic at heart, but she insists on challenging each of her dates to a beer-drinking contest.
Mel is in a steady relationship, though neither one seems to feel much love for the other one. Emma is also in a steady relationship, impatiently waiting on her boyfriend to propose to her, though he does not seem the least bit interested in marriage. These confusing love lives are made even more confusing by the men who find themselves moving in and out of their lives at lightning speed.
Top Jane Green Novel
This was Jane Green's first novel and is also considered to be one of the best Jane Green novels out there. As always, Jane Green creates characters that you will end up loving by the end of the book, and you will be surprised at how invested you feel in their lives.
---
A Friend's Tragedy
In this latest novel by Jane Green, we are transported to the story of a group of friends who have not seen each other since they were in school. Unfortunately, this is not a fun weekend get-together to catch up on each others' lives. Instead, one of the group has died in a tragic accident, and the rest of the group is left to reunite and pick up the pieces of their broken friendship.
As the group of friends works together through their grief, they find that their lives have been impacted by this tragedy in ways that they never would have guessed. Though this book is considered "chick lit," you might be surprised at the deep emotional levels that are touched upon through the story.
A Book to Cry With
You may find yourself crying along with the friends, and you are sure to feel the compassion and love that passes through the group. The narration of this best book by Jane Green passes from one friend to the other, so you have plenty of opportunities to relate to each character in the book and feel for them.
---
Green Grass
This best-rated Jane Green novel covers the well-known concept that "the grass is always greener on the other side." We first meet Amber, who has it all: a doting husband, great kids, and a house in suburban America. However, she feels like life is moving right past her and leaving her in the dust. Vicky has a flashy magazine job in London. She is successful and makes great money, but she often finds herself yearning for a marriage and kids of her own.
When Amber wins a competition through Vicky's magazine, the two women find themselves living in the other's shoes for an entire month. How will they fair? Do they really know what they want out of their lives? Or have they just been admiring the green grass in other pastures instead of noticing their own?
There's More
Once you read these top-ranked books by Jane Green, you may be interested in reading even more novels by her. Some additional titles from Jane Green's book list include The Friends We Keep, Tempting Fate, The Sunshine Sisters, Family Pictures, and Sister Stardust, which is the new Jane Green book.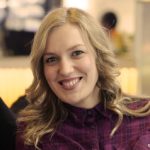 Alissa is an avid reader, blogger, and wannabe writer. (She's a much better cook than a writer actually). Alissa is married, has one human, one feline, and two canine kids. She always looks a mess and never meets a deadline.