Bio
Liane Moriarty was born on the first of November, 1966, in Sydney, New South Wales, Australia. She is an Australian author and novelist. Several of Liane's novels have become international bestsellers.
Own Company
Liane, at one point, had to leave school and began working in advertising and marketing at a legal publishing company. After this, Liane founded and ran her own company for a bit, prior to taking up freelance advertising copywriting.
---
Best Liane Moriarty Books
---
Career
In 2004, after Liane went back to school, her novel Three Wishes was published. The novel was written as part of her master's degree, which she subsequently received from the Macquarie University in Sydney. After Three Wishes, Liane had six other novels be published. Today, Liane lives with her husband Adam, who is from Tasmania, and their two children, George and Anna, in Sydney.
Adaptations
Several of Liane's novels have been adapted into television series and a movie; CBS Films took up the movie, while HBO and Hulu adapted (or are adapting, at this moment) the books into series.
---
Griminess
Big Little Lies is the sixth book released by Moriarty, after her bestseller The Husband's Secret made rumblings among the genre's fans. It was published in 2014, and incorporates a bit of the griminess present in another Liane novel, The Hypnotist's Love Story.
Comedic, Yet Dark
In one sentence, Big Little Lies is about a comedic, yet dark mystery about a parents' night at a school fundraiser. The night doesn't go off to a good start after, during the Pirriwee Public Trivia Night, a set of parents begin fights at the main entrance.
While that particular rigmarole is settling itself, someone has fallen over the railing of a balcony – where people have already gathered – and has died. No one knows what happened. We go back a few months and follow the group of parents that might just have been the culprits.
Behind the Glamour
We learn how deceitful they can all be, we see the envy present amongst the women at Celeste, who is attractive, wealthy and an all-around perfect lady. They begin questioning whether there is something else hanging behind the glamour.
Big Little Lies surprised readers when they first picked it up in 2014, but even today its allure and ominous, addictive writing awes people. It is deservedly one of best Liane Moriarty books; at least, it's her most complete.
---
Connected Lives
The Husband's Secret, a 2013 release, is a tantalizingly gripping tale by Liane that won't leave its readers indifferent. At its heart, the story delves in about the connected lives of three women, and a Catholic elementary school in Sydney.
In this entry, Moriarty goes the route of darkness and comedy, once again. The journey through intimation, temptation, wrongdoing and the imperfection of man, is an intriguing one, to say the least.
Secrecy
Cecilia is our devoted mother, having all her bearings by her. She often volunteers at the school of her daughter, all the while running a booming Tupperware business. There is, however, something behind the light's bliss, and a smog of acrid smoke shrouds Cecilia's secrecy.
Cecilia finds an envelope from her husband asking only to be opened post-mortem. Her husband, John, is as alive as he can be, though. The human heart can't go against much temptation, and Cecilia submits to its will. What she finds, hurls her life in an unexpected, appalling direction.
Murder and Deceit
Cecilia's discovery has her meet new people whose secrets also shroud the honesty of John-Paul. The characters all bear a certain enigmatic quality and once they are fleshed out, readers can't help but yearn for more of their appearances.
A story of murder, deceit, subterfuge and secrecy, The Husband's Secret is a thrilling, provocative, funny at times, edgy entry towards the lively bibliography of Moriarty. The genuine looming shadow is only helped by the wit that Liane so easily whips up. Many Liane fans will agree that if not number one, it's one of best Liane Moriarty books.
---
Addictive and Absorbing
One of Moriarty's most ambitious attempts, What Alice Forgot, is a gleefully addictive, absorbing story. The protagonist must find out what truly signifies meaning in her life, and so will the readers.
Our titular character Alice awakes one day from a hazy dream. Her life as an as-of-recent married 29- year-old and pregnant seems like a million miles away. Mainly, this is due to the fact that she hasn't been a 29-year-old in about 10 years.
Erasing the Past
Alice is actually 39 years old, with three children, fighting for custody against her husband Nick. One day, Alice fell off of an exercise bump, making a bump on her head. This small bump erased the past ten years from her; from sterner 39-year-old Alice comes out uplifting, outgoing 29-year-old Alice; efficient, tight 39-year-old Alice wakes up as loving, playful 29-year-old Alice.
Alice cannot understand how it has come to be that she and Nick aren't head over heels for each other like they used to be; it just can't be. A few surprises also befall Alice, as her mother has married the father of Nick, and Elisabeth, Alice's sister, isn't as close to Alice as they once used to be. Additionally, Alice has a boyfriend, whom she doesn't know.
Masterful Finesse
What follows is a tragic recounting of the past ten years and what has happened; Alice, almost as if having time traveled, cannot resolve what to do in a world escaping from her.
A striking example of how intriguing a thriller can really become if the author is given enough leeway. What Alice Forgot is handled with masterful finesse and prowess, and it is among the Australian author's best literary entries.
---
Failed Barbecue
Truly Madly Guilty was published in 2016. Stepping away from the trademark edginess and dark comedy that was ever-present in entries like Big Little Lies, Moriarty tries to explore the socio-psychological states as result from a failed barbecue in Sydney.
Turmoil
The events consisting of the story come to the surface bit by bit, as we are already a few weeks after the same barbecue that went so wrong. We see the way that the characters are dealing with the turmoil that has befallen them, or not dealing with it at all. No matter what, no one has come out of the barbecue as the same person that went in.
The plotting can't help but feel off kilter at several points, most probably a product of Moriarty's inexperience with this type of writing.
Important Question
Erika and Oliver, husband and wife, are preparing for a friendly afternoon tea, having invited Erika's childhood friend and her small family. Erika is infertile; what she wants to ask Clementine is whether she would be willing to grant her friend the possibility of procreation that Erika just doesn't have by herself.
Erika acts a bit out of character when she accepts an invitation by their neighbor to go to their barbecue, and the drama ensues.
Neat Resolution
This attempt by Liane has been criticized as somewhat of an overly neat resolution for the characters; and though it may not have shocked audiences in the same vein as Liane's best books have, Truly Madly Guilty is still an interesting, though odd read.
---
Edge of the World
2018 release of Liane, Nine Perfect Strangers, is yet another absorbing read that won't fail its readers. The premise is a rather simple one: nine people are located in a glamorous, high-end health resort in an Australian bushland.
What will follow asks the premise: will they murder each other, fall in love, or just do what they came here to – lose weight?
Tranquilium House
Like in Truly Madly Guilty, Moriarty steps away from the comfy suburban setting and instead features a cast of broad-ranging facets of life. This group is at a ten-day retreat at Tranquilium House, oddly named spa run by Masha.
Masha is, with all things considered, an unordinary lady. She's north of six feet tall, strikingly white skin, green eyes that are just unnatural. Additionally, she's a supermodel and an Olympic athlete.
Tensions
The payments for the retreat are nonrefundable, and the guests can't leave even when they, with all things considered, should have. Though the title of the book implies that they are unknown to each other, some of the guests are acquaintances.
Quirky in all their own ways, all nine strangers try to follow through with the retreat in a peaceful, respectable way. Oddly, they are asked not to make eye-contact for 5 days. Tensions arise and this novel grips its readers for a lightweight, but all the more endearing read.
There's More
Liane Moriarty doesn't boast a large bibliography, but what she does have is a perfectly pleasant set of novels that will interest any genre lover. The Hypnotist's Love Story and The Last Anniversary are among the best Liane Moriarty books, and should definitely be checked out.
---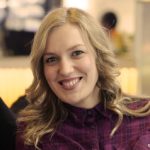 Alissa is an avid reader, blogger, and wannabe writer. (She's a much better cook than a writer actually). Alissa is married, has one human, one feline, and two canine kids. She always looks a mess and never meets a deadline.