Bio
Having won several awards for her books, Elin has established her reputation as a great writer who focuses mostly on writing romance novels filled with lots of emotion, drama, and thrill. Once you start reading a few of Elin Hilderbrand's best books you will come to the conclusion that most of her books are based in Nantucket Island which is where she lives along with her three children.
Inspiration
Drawing inspiration from the drama that is going on in her life, there are over twenty amazing novels written by Hilderbrand that tell very exciting stories of romance, affairs, and a few murders. Ready for the answer to the question of what is the best Elin Hilderbrand book to read first?
---
Best Elin Hilderbrand Books
---
Survivor
After being diagnosed with breast cancer in 2014, Hilderbrand had to go under a double mastectomy and that did have a bit of an impact on her stories. Don't get me wrong, it did not affect her writing badly, it just allowed her to add more drama to the already exciting stories. When we consider how many books Hilderbrand has written, it was not an easy task to pick the best ones. Also, we feel the urge to mention that we won't list Hilderbrand's books in order, chronological or any other. Let's now find out how thrilling the tales she writes are for yourself from our top picks for the best books by Hilderbrand.
---
Getting Away
Hilderbrand's first book on our list is none other than Barefoot. Elin sees Nantucket Island as a very peaceful place where people go to clear their minds and escape from their troubles for a bit which is why she is basing the story in Barefoot in the same place. This is one of the best-rated Elin Hilderbrand books where she writes about three women who go to Nantucket Island with the hopes of just getting away from their problems regarding illness, marriage problems, tragedy, motherhood.
Emotional Dilemmas
They leave for Nantucket on a hot June day all bearing emotional dilemmas. Vicky is figuring out a way to tell her sister and their friend that she has been diagnosed with a terrible illness. Brenda, Vicky's sister, is trying to cope with the loss of her job after being caught having an affair with one of her students.
Their friend Melanie was the only one who had kind of good news regarding her being pregnant after a few failed in vitro attempts only to tell them that her world has fallen apart when she finds out that her husband is having an affair.
Josh Flynn
They all needed this vacation so much and just as they were finally relaxing under the hot weather, the twenty-two-year-old Josh Flynn enters into their world. Elin has done a wonderful job of describing these four people's lives in her book. It is easy for readers to get emotionally involved in this book which makes it the best Elin Hilderbrand novel for many of her fans. The story is truly memorable and bittersweet, the kind that you won't forget quickly.
---
Same, Yet Different
In another one of the best Hilderbrand novels, The Identicals, the author introduces us to two indistinguishable sisters. Even though they can't be told apart regarding their looks, they are actually two very different and separate characters.
Their story of living together ended after their parents' divorce when one of them moved to Martha's Vineyard with her father and the other lives in Nantucket Island with her mother.
Decade Apart
They have been apart for more than a decade and weren't very keen on getting to be together when they were forced to band together for a family crisis. Due to their very similar appearance, people start to mistake the one for the other and chaos begins to reign.
Drama starts to pile up at an alarming rate as people start talking, gossiping, the sisters begin to find out more about each other's lives and everything leads to a mess. Elin tells a story of what happens when the sisters experience how it is to live in each other's shoes after not being in contact for so long.
Regaining Love
You can find out for yourself if they look past all of their differences and regain the love for each other. It is Elin Hilderbrand's best book about twins and the story inside is an exciting one that holds a lot of thrilling drama for the readers who can't wait to see how it all turns out at the end.
---
A Bit of Crime
If you happen to love an occasional crime-read then you will absolutely adore this book. It is a favorite Elin Hilderbrand book for reading on a hot summer day and just relaxing. Elin did an amazing job describing the place she lives at, Nantucket Island, in the book and sure made the story very juicy.
The Perfect Couple is a story that is mostly happening at a summer wedding in Nantucket with a few flashbacks from previous days that explain certain moments of the story.
Ed Kapenash
Everything is looking good, the happy couple in love is eager to get married and start their new life together until the Chief of Police, Ed Kapenash, receives a call that a lifeless body has been found floating in the ocean. It was the maid of honor from the same wedding.
The story gets super juicy here when everyone at the wedding becomes a suspect. Interviews start, evidence gathers and everything starts to tangle up. You might just seem like you have solved the case of who did it, but Elin has done such a great job of not making it obvious, while at the same time making you think that it's very clear.
Makes You Think
It's a story that will definitely have you thinking and trying to figure out who and why could have done this and it proves that Hilderbrand can write a hell of a summer mystery story. So if you are into this genre, this is one of Elin Hilderbrand's mystery books for you.
---
Unexpected Twists
Elin has presented another great and exciting beach-read with The Island. As she always does, Elin starts the story happily, with great plans between people and overall happiness and joy. And just as things might start seeming boring she brings out the unexpected twists that spin a web of relating problems for the characters to solve that just make the novel one of the top Elin Hilderbrand books.
Birdie Cousins
This time, it's a story that starts out with Birdie Cousins and her busy schedule from planning her daughter's wedding. Chess, her daughter, was getting an exciting September wedding at their family house on a privately owned island called Tuckernuck which is very close to Nantucket Island.
Everything is going according to the plan regarding the wedding when at the last moment Chess decides to cancel the whole engagement. What a twist, huh? Yep, Chess tilts the whole story and the real excitement for the readers is yet to come. Doesn't it sound like the best of Elin Hilderbrand?
Characters
Birdie, Chess, Tate – Birdie's other daughter who happens to be a big computer nerd, and India – Birdie's widowed sister all decide to go to Tuckernuck after all, to unwind and escape their troubles. They and their hunky handyman Barret Lee all get involved in some crazy drama that will definitely be enough for the readers who enjoy Elin's work.
A series of conversations, sneaky happenings, old love encounters, new love meetings, dramatic truth uncovering, and so much more are sure to make this book fun for everyone. It is one of Hilderbrand's most popular books among the fans and also top-rated Hilderbrand books by critics and, as we know, it is not always like that. So it's the thumbs up for The Island.
---
Levin Family
One of the latest books by Hilderbrand and also the last novel in our Hilderbrand book reviews is the Summer of '69. Elin, known as the queen of writing summer novels, does it again in her new novel that has a bit of exciting history. She introduces us to a bunch of unique characters in this exciting story that is happening in the summer of 1969.
We read about the Levin family who spends all of their summers in downtown Nantucket at their grandmother's historic home. We meet Blair, the oldest sister of the grandchildren who, in the past, couldn't wait to spend their summers with their grandmother. If we made this list of best Hilderbrand books ranked, this novel would be among the top Hilderbrand books without a single doubt.
Disappointing
This year, however, everything changes as Blair is the first who couldn't make it due to her pregnancy with twins which leaves her unable to travel. Then, we find out that the middle sister Kirby also won't be attending because she is too busy being involved in some thrilling protests relating to civil rights which she has the biggest of passions for.
Another disappointment reaches their grandmother as she finds out that her grandson Tiger, who is an infantry soldier, has been deployed to Vietnam is also not coming. The only one left is her thirteen-year-old granddaughter Jesse who has been feeling like an only child due to not seeing her siblings for a while.
Exciting and Dramatic
Elin has made sure to spice up the story as the summer keeps moving, exciting things are happening to everyone. Some good, some bad, nonetheless, exciting and dramatic. Jesse finds out some secrets that her grandmother has been hiding and things spice up for her as well when she slowly grows into her own body and mind. Besides the fact, that this gem is our last Hilderbrand book recommendation, it is also one of Hilderbrand's best-selling books, so we believe our opinion is justified.
Queen of Summer Novels
Hilderbrand is a bestselling author who knows what her readers are looking for and that they are constantly waiting for new, exciting, dramatic, and mysterious content from her. She definitely knows how to write summer novels, in fact, they are her specialty. If you have a desire for juicy stories, suspenseful mysteries, heartbreaking affairs, and stories to relax with on hot summer days then feel free to choose one from our best Elin Hilderbrand books list. However, if this list isn't long enough, you should look into Hilderbrand's book series titled Paradise that consists of Hilderbrand's new books. It's a wonderful Hilderbrand's book trilogy that we cannot recommend enough!
---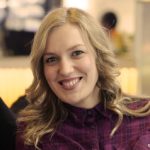 Alissa is an avid reader, blogger, and wannabe writer. (She's a much better cook than a writer actually). Alissa is married, has one human, one feline, and two canine kids. She always looks a mess and never meets a deadline.