Bio
Scottoline is a New York Times best-selling author. She specializes in legal thrillers, and it's no surprise given her background. Lisa graduated with a degree in English from the University of Pennsylvania and decided to enroll in Law School in the same state.
Law Career
For years she worked as a legal clerk in federal and appellate courts, and then went on to be a litigator. When she decided to quit her job at a law firm and start writing, her past in the legal system turned out to be a money-making blessing in the literary field too.
---
Best Lisa Scottoline Books
---
Achievements
Scottoline is one of the most well-read authors in the genre of legal thrillers, writing gripping novels and entire series that center around the challenges that attorneys face in their line of duty, in particular female ones. Her talent in the crime fiction department won her an Edgar Award, and she has made it on the New York Times bestseller list multiple times.
Her novels have been translated into 30 languages, being enjoyed worldwide. Here you will find some of the top Lisa Scottoline books, picked out of her catalog of 30 novels in total. Worth mentioning that we are not listing the best Lisa Scottoline books ranked.
---
Mother Knows Best
Ellen Gleeson is distractedly looking through the mail, about to throw it out, when a missing child flyer catcher her eye. Staring back at her is the spitting image of her own child, Will. Ellen adopted Will when he was an eighteen-month-old baby. At the time, he was unaccounted for and Ellen legally adopted him.
Now, he's a three-year-old toddler, and it looks like someone out there may be looking for him. Ellen is completely torn. On the one hand, she knows that she did everything by the book, and the adoption is valid and legal. She has also been a mother to Will for a year and a half, and it's impossible for her to consider anyone else as his parent. But…
Professional Instincts
On the other hand, Ellen is a reporter. Her journalism instincts are kicking in and telling her that she needs to investigate. What if it's a false alarm, after all? The photo on the missing child flyer is digitally aged to give a resemblance of what the child would look like today. It may be a coincidence – computers make mistakes.
Dilemma
However, as a mother herself, Ellen can't imagine what it's like to be looking for your child. Nor can she imagine having to give Will up, should she uncover something she would rather not know. The ethical dilemma is served, as the mother and reporter within her battle to make sure all truths are exposed. This is sure to be an emotionally gripping read for any parent, and one of the best Lisa Scottoline novels for lovers of a good family enigma.
---
Happily Ever After: Take 2
Noah is a widower and a single father to a ten-year-old son. Despite his loss and grief, he has managed to find love again and married Maggie. As if that weren't enough, to their joy Maggie discovers that her estranged seventeen-year-old, Anna, is coming to live with them.
Maggie hasn't seen Anna since she was a baby, after she lost the custody battle to her ex-husband. But as fate would have it, Anna will end up back in their home, and the patchwork family is delighted to add another member to their bunch.
The Shady Bunch
The picture-perfect image of the reunited family doesn't take long to shatter. Anna's arrival brings with it a series of events that will tear the family apart, making them all wonder if they can still stitch their home back together.
The author plays with the possibilities of perception, telling the story from both Noah's and Anna's perspective, in the Before and After tales of their lives. One of the best books by Lisa Scottoline which centers on how crime can rip a family apart, a recurring theme in her writing.
---
Don't Talk to Strangers
This is one of the most recent Scottoline books on our list and also Lisa Scottoline's best books for lovers of suburban suspense: the kind of twisted story that could happen behind a picture-perfect white picket fence, the most unsuspecting crime scene.
Chris Brennan walks into town, a complete stranger. Nobody in Central Valley knows him or has any ties to him. He is charming, good-looking, young, and is looking for a job as a teacher. Chris also shows an interest in coaching the school's baseball team. However, he doesn't so seem as interested in coaching the sport, as he seems determined to coach the boys. It's the baseball players he needs to get close to…
Father Figure
On the high-school baseball team are a series of youngsters that are easy prey for Chris. A father who the child adored and recently passed away, another one growing up with a single mother and lacking a male role model in his life, and finally, the son of the surgeon and the town's queen bee, a child who has everything but doesn't think everything is enough – and his parents can no longer control him.
Unforgettable
At the center of all these men's lives, lies the baseball team. And the dark agenda that Chris Brennan has brought with him into town, but nobody knows that it holds. Yet. However, Central Valley will find out soon enough what the affable stranger has in store. One of the best-rated Scottoline books, it's an emotional thriller rife with unforgettable characters and a killer plot twist.
---
Russian Roulette
Summers when you're in school are endless. They seem to stretch on forever, a never-ending opportunity to create close-knit ties with your BFFs and get yourself into trouble when you're bored. A group of teenagers in an upscale suburb in Philadelphia, however, took their adolescent mischievousness a little too far.
When a new kid comes to town and wants to befriend them, they come up with the idea to put him through a little "hazing", as a sort of initiation into the group. They dare him to play Russian roulette, all the while convinced they were playing with an unloaded gun. Until, horrified, they realized they weren't. One of the most thrilling books in our Lisa Scottoline book reviews.
I Know What You Did
Twenty years later, the secret they buried that summer is still haunting the now-adult members of the gang. Although it drove them apart, when a member of the group suddenly commits suicide with the very same gun, it forces the remaining three to reunite and start tying up loose strings.
Badly Buried Secret
Was the suicide staged? Why the same gun? As one of them, in particular, digs deeper, it will become clear that someone knows what happened that summer, and their secret isn't as safely hidden as they'd thought all this time. Someone Knows was published in 2019 and is one of Lisa Scottoline's new books on our list. It is also one of the most popular Scottoline books for readers who love a good mystery hinging on a single, badly buried secret.
---
Girl Power
The Rosato and Associates is a series of legal thrillers, made up of eleven books in total and containing some of the best-selling Scottoline books in the author's collection. Lisa Scottoline's legal background shines in these books, and perhaps that's why the author decided to create an entire series around the original premise.
The series follows an all-female law firm in Philadelphia, Pennsylvania. Bennie Rosato decided to found her own firm, and populated it with only women attorneys who fight some tough criminal cases that get them into trouble. Most books are told either from the perspective of Bennie, the boss, or Mary DiNunzio, an inexperienced and rookie lawyer who is hired by Rosato and has to face some trying cases at the very start of her career.
Lots of Lawyering
For readers who love a legal thriller, Rosato and Associates will definitely classify as the best Scottoline book series. The fact that the author herself finished Law school lends her plots and the legal aspect of her fiction a plausibility that is very appealing.
Some books written by Lisa Scottoline even include difficult ethical dilemmas, like what to do when you know you are defending a client that confesses to a crime he didn't commit, and you are certain of his innocence? And how about defending a man accused of homicide, only to discover later that the story he told you claiming his innocence is fabricated and tells you, as the jury deliberates, that he did kill the person he is being tried for?
Work-Life Balance
But it's not all legalese and court-room drama. Mary and Bennie are the two main characters, and in each book, either one of their voices is used to narrate the tale. And on top of their issues at the office, they also have personal troubles that tend to creep up on them.
Ex-lovers, husbands, a twin sister that suddenly appears in her life and twists the entire narrative of her childhood upside down, another sister who decided to become a nun, and a long etcetera. And of course, there's the humor. That light, snappy wit that balances out the seriousness of practicing law, and which Lisa Scottoline is well-known and loved for.
Order of Books
The Lisa Scottoline's books in order are: Everywhere That Mary Went (1993); Legal Tender (1997); Rough Justice (1998); Mistaken Identity (1999); Moment of Truth (2000); The Vendetta Defense (2001); Courting Trouble (2003); Dead Ringer (2003); Killer Smile (2004); Lady Killer (2008); Think Twice (2010).
The titles are listed in order, though they can be read as stand-alone novels too. Any one of them can be the best Lisa Scottoline book for lovers of legal thrillers.
---
Can You Have It All?
Eric Parrish is an accomplished man. He is the Chief of the Psychiatric Unit at a hospital just outside of Philadelphia, a well-respected medical professional in his field. His staff appreciates him and displays a caring attitude towards him.
Unfortunately, his home life isn't as bright and cozy as his work life. His marriage didn't work out, and now he is a single father to his seven-year-old daughter. Still, he cares about her with the same nurturing halo he treats his patients with.
If Thoughts Could Kill
Then, Eric takes on a new patient. This case is serious and disturbing, even by psychiatrist's standards. Max is just a teenager, he's only seventeen, and yet he has thoughts about murdering the girl he likes at school.
On top of that, he suffers from almost crippling OCD. Every fifteen minutes, he needs to perform a precise and specific ritual to help calm him down and control his darkest thoughts. Add to the mix the fact that his beloved grandmother is terminally ill, and you've got yourself a ticking teenage time bomb.
Spotlight
When Max's crush is found dead, and Max is missing, Eric goes out of his way to try and help the boy. Unfortunately, his good intentions only serve to put him directly under the "suspect" spotlight.
One of the best Lisa Scottoline books for readers who love mixing police investigation with a psychological spin on them, Every Fifteen Minutes takes readers into the unknown corridors of the mind.
---
Mama Bear
It's not easy watching your daughter get bullied from the side-lines, not being able to do anything about it. Rose McKenna decides to take matters into her own hands and volunteers as a lunch lady at her daughter's school.
Melly's bully is Amanda – a mean girl who makes her life impossible. Sure enough, during the first days back, Melly runs out of the cafeteria in tears, heading for the bathroom. Just as Rose is about to run after the sobbing teenage girl, an explosion takes place in the cafeteria.
Pick One
In the middle of a heart-wrenching dilemma, Rose is caught between running after her daughter or helping the children in the cafeteria – Amanda, among them – out to safety. Trying to do the right thing, she tries to save both, escorting Amanda out of the building.
Then, at some point, Rose realizes Amanda ran back into the fire. Rose finds herself being blamed for the injuries the child received, the community turns her back on her, Amanda's mother sues her, and all of the stress puts her own home-life and marriage to the test.
Getting Worse
And to top it off, when Melly returns to school, the bullying only gets worse. If Rose wants to save her marriage and family, she has to discover the truth behind that fateful explosion. Otherwise, she will never clear her name. What an amazing book on our list of Lisa Scottoline's books.
---
From Employee To Partner
The best Lisa Scottoline series for fans of Rosato & Associates, who don't want to say good-bye to their favorite cast of high-powered lawyers. Clearly, neither did the author, because she created a new series which is a spin-off of the successful Rosato and Associates one.
Now, Mary DiNunzio is a partner, on equal terms with her once boss Bennie Rosato. Your favorite cast of attorneys is back with the same suspense, heart-wrenching cases, and snappy dialogue Lisa Scottoline had readers used to.
Order
The series has six books in total and Lisa Scottoline's books in chronological order are: Accused (2013), Betrayed (2014), Corrupted (2015), Damaged (2016), Exposed (2017), and Feared (2018).
---
Family Bonding
Jake and his teenage son Ryan don't have the best relationship. Adolescence is a hard time for parents and their children, so Pam – Jake's wife – tells Jake to try to make some effort to improve their bond, and nudges him to go pick Ryan up from the movie theatre.
On their way back home, sixteen-year-old Ryan asks his dad if he can drive the car. It's night-time, the roads are dark and there's no traffic, so Jake decides they won't get caught or put other drivers at risk and agrees. Unfortunately, Jake's calculations were wrong, and he is suddenly forced to make a quick decision if he wants to save his child's future.
The Price of Silence
Father and son agree to keep the events of that night a secret. But silence comes at a price. Guilt is weighing Ryan and Jake down, but they're too far in to turn back on their plans now. Crushed by all they have to keep hushed, the bond they were hoping to rekindle has grown toxic and is poisoning their family life.
If they continue to keep quiet, it might just silence them forever. Another Lisa Scottoline's best book for lovers of dark secrets that tear apart a seemingly pleasant suburban family.
---
Your Country Calls
Mike Scanlon is a happily married doctor and with a new-born baby girl – then, duty calls. He is called to serve in the Army as a doctor and has to go off to do a turn in Afghanistan. He is all too aware of the dangers that lie ahead of him on the battlefield, and how it may all impact his recently created family of three.
Regardless of any misgivings he may have, though, Mike Scanlon packs up his bags and crosses the Atlantic Ocean to serve his country. And that's when, back home, disaster strikes. His wife, Claudia, dies in a tragic home accident.
Home is… Where?
Devastated, a grief-stricken Mike returns home to bury his wife, only to discover that the life he left behind has evaporated. The only family he has left – his daughter – doesn't even recognize him because she was so small when he left that she has no recollection of him.
His medical practice is also under siege, and he will find out things that will push him over the edge of a terrible depression, making the idea of recovering his old life slip even faster through his fingers. The best Scottoline novel to read whenever you need a reminder of just how precious family is, and that there are few things more important and worth fighting for.
---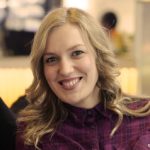 Alissa is an avid reader, blogger, and wannabe writer. (She's a much better cook than a writer actually). Alissa is married, has one human, one feline, and two canine kids. She always looks a mess and never meets a deadline.