Bio
Louise Penny is a Canadian author and writer. Her novels have made it to the New York Times best-selling list multiple times.
Louise Penny writes murder mysteries taking place in a quaint fictional town in the heart of Quebec. She has won the Agatha Award for Best Mystery Novel on five occasions, and the Anthony Award for five consecutive years.
Growing Up
Penny says she grew up reading crime fiction, especially the likes of Agatha Christie and Sherlock Holmes, and she derives her inspiration from there. Before she became a full-time author, Penny worked for the Canadian radio broadcasting company. She held this position for 16 years.
PDM Entertainment and Attraction Images bought the rights to her wildly popular Armand Gamache novels. However, she only accepted when she was offered the chance to be an executive producer.
---
Best Louise Penny Books
---
Classic Murder Mysteries
As the author stated herself, she grew up reading the classics in the old-time crime genre, and that is where she draws her inspiration for her best-selling Gamache books.
Her novels are mainly character and plot-driven – everything centers around the murder that needs to be solved, and the clues are given along the way. In this sense, they are almost theatrical in their presentation.
The most important aspects in the best Louise Penny books are the relationships between the main characters, and often it's their idiosyncrasies that make the story. Fans of the series fall in love with the quirky cast of characters in Three Pines.
Family Friendly
These books have little to no sex and violence, setting them apart from other novels in the crime genre, where gory details are standard. It's a much more cerebral type of novel, engaging the reader's own detective skills along with the narrative.
Mr. Gamache
Armand Gamache is the character that brings the series together. His philosophical views and outlook on life are very influenced by Buddhism, he truly believes that good will conquer evil.
Chief Inspector Gamache is very different from the average haunted and broken detectives that usually populate the crime genre. He is balanced, maintains a healthy relationship, and doesn't lose faith in humanity.
Flowing Prose
The series has 16 volumes in total; the first published in 2005 and the last in 2020. It is recommendable to read the Louise Penny Inspector Gamache series in order, because the character arcs progress with the series, and often, later novels contain references from prior volumes.
They can, however, be enjoyed as standalones too. The series has been very popular and was even turned into a film starring Nathaniel Parker as Armand Gamache.
Below you will find all the best Louise Penny books in order.
---
Best-Seller
Still Life is the first in the Louise Penny Gamache series, kicking it off with quite a strong start. The author's debut novel received several awards and is considered one of the best Louise Penny books.
Nestled deep in the woods of Quebec, Canada, lies the sleepy town of Three Pines. Usually an uneventful place, the town is electrified with horror when they discover the body of the beloved school teacher Jane Neal. She is found dead in the woods, an arrow piercing her heart.
Unsure of whether it was murder or an accident, the town calls in detective Armand Gamache from the Sûreté du Quebec since they lack their own police force.
A Quirky Bunch
In the first of Louise Penny's best loved books, Chief Inspector Armand Gamache will come into contact with the quirky cast of characters in Three Pines. As is usual in all small towns, the network of relationships – both good and bad – is widespread and far-reaching.
That means the suspect list is long.
Chief Inspector Gamache has his work cut out for him; he needs to find out which person has enough of a motive to shoot an arrow through Jane Neal, a woman who everyone in Three Pines appears to love.
Can he get them to spill the town secrets before it's too late?
---
Thrilling Mystery
Fatal Grace is the second installment in the Louise Penny Inspector Gamache series in order of release. Another best Louise Penny book for lovers of a good mind-puzzling mystery!
Chief Inspector Armand Gamache is called to Three Pines once again. This time though, the unfortunate victim has the complete opposite profile as Gamache's first case.
CC de Poitiers is the village socialite who runs a spiritual guidance business. She is despised by everyone – including her mysterious husband, her weak-willed lover, and even her own daughter.
No One Saw Anything
Adding to the difficulty of a long suspect list is the murder method itself. CC de Poitiers was electrocuted during a curling competition, in the middle of a frozen lake, surrounded by hundreds of people. And yet, every attendee insists they saw nothing.
What kind of psychopath is able to pull that off? A murder in a crowded place… but no witnesses?
Thankfully, the Chief Inspector of the Sûreté de Quebec has an invaluable investigative skill in small-town settings: he is a great listener and keeps an ear out for any scrap of evidence.
Another Louise Penny Gamache novel filled with plot twists and clues, destined to keep you guessing until the very end who the culprit is!
---
Springtime
It's springtime in Quebec! The snow is thawing, and the first blossoms can be seen. Life is stirring everywhere – except in Three Pines, where Death has come to pay a visit instead.
A group of friends has decided to battle a haunted house, and put an end to the evil spirits that roam its walls. The spirits have also been haunting the village, and it is time to stop their otherworldly evil deeds.
In order to expel the ghosts, they hold a séance. However, something goes horribly wrong, and by the time they are done, one of the participants has died of fright.
Suspicious Séance
This is the best Louise Penny book for lovers of the occult because Chief Inspector Gamache will have to put his detective skills to work on a paranormal case. Because, can ghosts murder, and does fear really kill? Or was there perhaps a very mortal hand helping the victim cross over to light?
In addition to playing literary Cluedo, readers will get a bit of a thriller plotline, as an old case from Armand Gamache's past starts to have some very eerie and very dangerous present consequences.
Another must-read in the Louise Penny Still Life series you won't be able to put down!
---
Little Break
If you wanted to see Chief Inspector Armand Gamache take a break from Three Pines, voilá the best Louise Penny novel in this series thus far. The author finally sends her beloved character on a much-needed vacation with his wife.
The married couple is in Manoir Bellechasse, an idyllic and luxurious inn where they are celebrating their wedding anniversary in the countryside, not far from Three Pines. Unfortunately for them, it won't turn out to be as quiet as expected.
Bugs and Other Pests
Summer in Quebec doesn't just attract nasty bugs, in the case of Bellechasse, it also attracts nasty visitors. The Finney family has arrived. Rich, cultured, respectable members of society – or are they? Often evil can hide under an elegant pearl necklace, or behind diamond earrings.
The inn is hit with a summer storm, and once the weather has calmed down, the real drama strikes. A dead body is found, and Chief Inspector Gamache is already harboring suspicions.
The inn owner's rule against murder doesn't stop it from happening. Because amidst the visitors hides someone sinister, who doesn't respect rules or the life of others…
Love a story about inner rivalries and bad blood amongst the rich and wealthy? A Rule Against Murder is the best Louise Penny book for you!
---
Masterpiece
The Brutal Telling is considered by many as one of Louise Penny's best books, a masterpiece within her series. It is the fifth novel in the Louise Penny Gamache novels in order, but in terms of the quality and intricacy of the plot, it ranks among the top Louise Penny books.
In Three Pines, a body has been found lying dead on the floor of Olivier's successful bistro. The dead man is a John Doe, and curiously enough for a town as small as Three Pines, no one appears to know who the man is.
Inspector Gamache will have to apply his detective skills to find out who the mystery victim is, where he came from, and how he ended up where and how he did. And those clues all seem to point back to Olivier…
Secret Past Lives
The Brutal Telling explores the web of lies and secrets that all small towns hide and guard so closely. In this fifth installment of the Louise Penny series, the author goes deep into the hidden lives of the villagers.
Inspector Gamache's well-known compassion, which makes him such a good judge of character, will be crucial in cracking this case. In the meantime, the author does a fantastic job of characterization in this novel, which is why The Brutal Telling is so highly rated in all Louise Penny book reviews.
In fact, it was critically appraised, winning an Agatha Award in 2009, an Anthony Award in 2010, and also managed to snag a spot on the New York Times Best-Seller List. The best Louise Penny book for readers who love a good character-driven mystery.
---
Traumatic Case
The sixth volume in the popular Louise Penny detective novels. Bury Your Dead opens up with Chief Inspector Armand Gamache recovering from a traumatic case he just lived through. Emotionally and physically wounded, he takes a little leave from his work to put himself back together again.
However, he can't seem to escape work. While in Quebec City enjoying the Winter Carnival, the body of an archaeologist is found dead in the Literary and Historical Society. Gamache is asked to help out.
Shallow Graves
The case in Quebec City will turn out to have deep roots, as when Inspector Gamache starts investigating he realizes that the murder is in some manner tied to Samuel de Champlain, the founder of Quebec who has been dead for more than 400 years.
Meanwhile, the sixth novel of the Gamache series also includes a second plotline. Gamache has misgivings about a case they just closed, narrated in the prior novel The Brutal Telling, and he can't quite put it to rest, even if it is, technically, "solved".
Lovers of history, this is the best Louise Penny book for you! And not just because it includes a lot of back-story on the origins of Quebec, relationships between the French and the English in the country, but also touches upon the history of the series itself.
Turns out, not all that is buried stays underground.
---
Small Town
If readers were missing Three Pines, the small town with the shockingly high murder rates, you're in luck. The author brings her fans back to the scene of numerous crimes.
In this best Louise Penny book, the Letifaden is Art. Clara has finally been granted a solo exhibition, her one big break. She has a chance to shine and is determined to take it after years of painting in the shadow of her husband – until Lillian Dyson turns up dead on her lawn, ruining her big day.
Smoke and Mirrors
The seventh in the Louise Penny novels in order or release, A Trick of the Light sees Chief Inspector Armand Gamache back to solving yet another slaying in Three Pines. This time, he has to deal with the glitzy and treacherous world of art and artists, where nothing and no one is as it appears.
As Gamache tries to peer behind the masks at the Venice carnival that is the art gathering, he will have to work hard to not be tricked by the constant optical illusions being played. One of the best Louise Penny novels for lovers of the art world.
---
Deep in the Woods
Beautiful Mystery is the eighth in the Louise Penny book series in order.
Deep in the woods of Québec, the body of a man who was attacked is found. As it turns out, the victim is one of the monks from the monastery of Saint-Gilbert-Entre-les-Loups. This monastery is almost a relic; 24 monks live hidden away from secular life, having closed off all contact with the outside world.
They live according to strict vows of silence, although they are paradoxically best known for their heavenly chants. Their singing is so beautiful and moves the listeners so, it has been dubbed the "Beautiful Mystery".
Not So Saintly
Much to their chagrin, the monks at Saint-Gilbert-Entre-les-Loups are forced to allow non-ordained strangers into their midst. Chief Inspector Gamache and his second-in-command, Jean-Guy Beauvoir, are allowed into their hallowed halls to investigate the murder.
As it turns out, the music director Frère Mathieu, the murder victim, was not as saintly as his robes made him out to be. And neither is one of the members of this tight-knit religious community, who clearly had no problem breaking the Fifth Commandment stating that Thou shalt not murder…
Another great addition to the best Louise Penny series, where the author adds the twists of planting a murderer amongst the last group of people you would expect to find one…
Additionally, Beautiful Mystery contains a lot of self-reflections by Gamache and Beauvoir, as they both struggle with burdens they are carrying in silence…
---
Proper Conspiracy
Lovers of a good conspiracy, here is one of the best books by Louise Penny for you! Aside from solving murders, Chief Inspector Gamache will have to tend to his own matters in How the Light Gets In.
His team has been dismembered. The majority of his highly qualified detectives have been transferred elsewhere. He hasn't spoken to Beauvoir in months. Gamache has forces working against him he isn't sure he was the power to stop.
In Disguise
When he gets a ring from Myrna from Three Pines, Gamache is almost relieved. Something to occupy his mind. Myrna tells him of a friend of hers that was supposed to arrive for Christmas but never made it.
When Gamache presses her for details, Myrna grows unusually quiet. She is loath to unveil the identity of the mysterious friends, and for good reason…
One of the best-rated Louise Penny books by readers, with an almost 5-star review average on Goodreads! Our favorite Canadian mystery author has done it again! In the eighth Louise Penny Gamache series in order, she even adds a little Canadian history which some readers may remember.
---
Retirement
Fans of the best Louise Penny series thus far have seen a lot going on with their beloved characters – and now it's time for Gamache to retire. And he chooses Three Pines as his peaceful hideout.
Gamache should have known better than to think he would be to enjoy a quiet retirement in Canada's murder capital. Clara Morrow soon asks for his help.
Find Me
In the tenth Louise Penny books in order, Clara's estranged husband, Peter Morrow, is missing. Their marriage has been rocky, but they were supposed to meet up to decide about the fate of their relationship.
He never showed up. And now Gamache finds himself traveling deep into the woods of Three Pines, searching for him, and discovering more about his life than he wished he knew…
Did you miss the cast of Three Pines? Another addition to the list of Louise Penny books set in this quirky town, whose inhabitants never cease to entertain.
---
Vivid Imagination
A book about the dangers of an overactive imagination makes its way onto the list of novels by Louise Penny!
In Three Pines, nine-year-old Laurent Lepage has a tendency to tell wild stories, so none of the neighbors believe anything he says. When he runs into the bistro waving his stick/sword around and yelling that he has found the biggest, the most humongous gun anyone has seen in the world in the woods, no one bats an eye.
Don't Cry, Wolf
In the eleventh Louise Penny novel in chronological order, the unfortunate victim is a child. Laurent is dead. And the Three Pine villagers don't know what to make of that, among them, Gamache.
After more than a decade of developing the Gamache books, many plot summaries from the Louise Penny novels come together and start unfurling. Each installment is bound by an invisible thread to the next.
---
New Challenge
If you were thirsty for new characters, this will be the best Louise Penny book for you at this stage in the series.
Our beloved Armand is taking on a new challenge; from retired Chief of Police to Head of the Training Academy. Reine Marie is happy though, as she believes this new job will be less murder-filled than the past ones.
Wrong. One of the fan favorites among the Louise Penny books as ranked, A Great Reckoning starts a new chapter in Gamache's life.
A Map to Murder
The twelfth in the Louise Penny Gamache books in order starts off with a map found in the walls of the Three Pines Bistro, an old map that will bring new problems into everyone's lives.
Armand receives it as a present. Unfortunately, it will lead him straight to a murder victim, someone very close to Armand.
In one of the best books written by Louise Penny, the former homicide detective will have to weed out corruption in a Training Academy that is fraught with bad apples – some, bad enough to kill.
And among them is the bad-tempered, surly-faced Amelia. Amelia looks more like a criminal than a cop in training. She and Armand also have a history, a history that might just make Armand the prime suspect in the entire investigation.
---
Unlucky Number
Glass House is the thirteenth Louise Penny Inspector Gamache books in order, and for the superstitious few that might be tempted to sit this one out because of the unlucky number 13, don't. The author once again managed to create a completely new and fresh take on the life of Gamache and considered by many reviewers one of her best yet.
This best-selling Louise Penny book doesn't follow the typical path of the murder-mystery discovery process, where finding out who the killer is the focus of the story.
The Court Is in Session
Glass House starts on a winter day, in November. A menacing figure appears, putting Three Pines on edge. Then… surprise, surprise. A body follows. And a murder investigation.
This time, however, Armand Gamache will have to answer to a court of justice. Months have passed since the winter events; it is now high summer and it is time to do justice. Or is it?
Armand realized that it's not just the perpetrator who is being judged and will be sentenced, it's also his conscience. And the consequences of that run deeper than any man-created Justice System ever could…
Considered one of the best novels from the list of books written by Louise Penny; get to know a completely new side of Gamache as he explores his conscience in depth, moving you to tears.
---
More to the Story
Are you still hung up on the events that took place in Glass House? Kingdom of the Blind, the next in line in the Louise Penny series in order, continues the story that started in the 13th Louise Penny books in chronological order.
Armand Gamache receives a strange call: he has been named executor of an elderly lady's will. The inspector is surprised because his benefactor is a complete and utter stranger. Moreover, her testament appears to be filled with bizarre requests. Armand can't help but wonder: was the woman sane when she wrote it?
Where There's a Will…
But then, a body is uncovered, and the woman's eccentricity is starting to make sense. Turns out, they weren't the delusional rants of a senile woman close to her death. Which makes them all the scarier.
To top things off, Armand will be facing ghosts from Christmas past. His actions ins Glass House are coming back to haunt him.
As deadly quantities of an opiate drug threaten to flood the market of Montreal and endanger many lives, Gamache is forced to take some drastic measures. Drastic measure that will force him to come face to face with his own inner demons.
Another great book by Louise Penny that explores the depth of Gamache's inner life, making this character so intricate and complex fans continue to patiently await the new additions to the list of best Louise Penny Gamache books.
---
Dangerous Flood
In the fourteenth Louise Penny book in chronological order, Mother Nature is the culprit. A flood is putting Three Pines in peril, and Gamache must create order amongst all the chaos. Then, a father desperate to find his missing daughter approaches Armand, beseeching the inspector to help him find her.
As a father himself, Gamache struggles to say no, even when he knows that it is time to call the search off.
Eye of the Hurricane
His conscience isn't the only thing hounding him – Gamache finds himself in the middle of a social media onslaught of criticism. His name is being dragged through the mud the flood has left behind.
However, there is something more pressing, more burning, more insidious to Gamache than the angry insults of online strangers. He can't help but ask himself: what would you do if your child's killer walked free?
Released in 2019, A Better Man is one of the best new novels Louise Penny for those who have been hoping to revisit their friends in Three Pines.
---
City of Love
Faithful readers of the most popular Louise Penny books, pack your bags! For the first time in the list of books by Louise Penny, the Canadian author takes us across the pond to the city of Love! Yes, the Gamaches are in Paris visiting family.
Armand also dines out with his billionaire godfather, Stephen. The old man is almost killed when, on their way back home, he is knocked over and is injured in the fall.
Armand knows it wasn't bad luck or an accident. Someone wants Stephen dead.
A Web of Lies
Naturally, a murder victim appears when they go check on Stephen's apartment. But this time, everyone is getting involved. And everyone is in danger.
The journey to uncovering the truth behind the incident leads the Gamaches into a web of lies so thick and so entangling, it will have Armand questioning everything, even his family.
---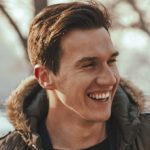 Michael is a graduate of cultural studies and history. He enjoys a good bottle of wine and (surprise, surprise) reading. As a small-town librarian, he is currently relishing the silence and peaceful atmosphere that is prevailing.