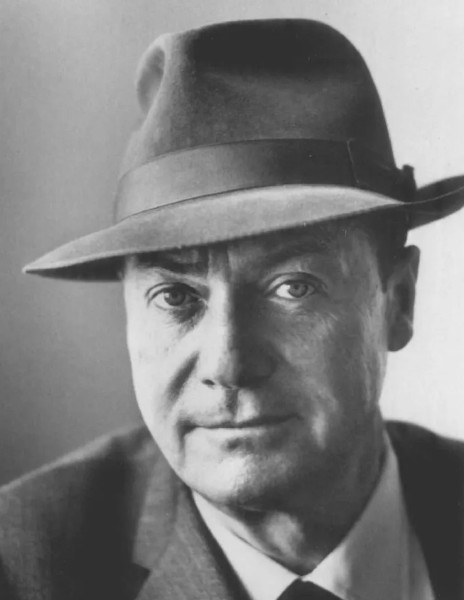 What's In A Name?
The name Ross Macdonald may be very familiar to any fan of crime fiction novels, as he is the author of the renowned Lew Archer series. Something you might not know is that the name "Ross Macdonald" is a pseudonym used by American-Canadian writer, Kenneth Millar. Pseudonyms are not an unusual thing in the writing world, but what I've always found interesting is the reason behind why they are used.
Kenneth Millar initially decided to write under the pseudonym "John Macdonald" in order to avoid any confusion with his wife, Margaret Millar, who also enjoyed a successful writing career. Millar then moved to "John Ross Macdonald", the name "Ross" coming from a favourite cousin of his. However, there was another writer by the name of John D. Macdonald, and so Millar settled on Ross Macdonald. Phew, that's a little confusing. Let's just stick to Ross Macdonald, shall we?
---
Best Ross Macdonald Books
---
Major American Novelist
In this article I will be writing about the 10 best novels by Ross Macdonald, and I would be remiss to be writing about anything other than books from his Lew Archer series. I should give you a bit of background. Ross Macdonald first introduced this best book series back in 1946. The series centres around a tough but humane private eye, by the name of Lew Archer.
Macdonald released 18 books in total in this series, and it has been hailed the world over as some of the most significant mystery books to come out of America in the 20th century. Readers have loved Macdonald's skill at combining the two sides of the mystery genre: "whodunit" and psychological thrillers. Keep reading for what I think are the best books in this incredible series by Ross Macdonald!
---
PI Archer
I am going to review these books from the Lew Archer series in chronological order, just for the sake of easiness. You don't have to read these Ross Macdonald books in any particular order, as each one features the private eye investigating a new case. In The Moving Target, we are introduced to the legendary Lew Archer, a private detective in post-war Los Angeles.
Archer has been hired by a wealthy woman who wants him to find her husband, Ralph. She fears that he is drunk and has gone off on another bender where he gives away copious amounts of money. Ralph is a millionaire that is notorious for giving away money to his friends – case in point being he literally gave a man his very own mountain.
Off With A Bang
As Archer starts his investigation, he quickly realises that Ralph has been kidnapped. His leads take him from seedy bars, to mansions and phony religious retreats. What follows is a twisted web of double crossing, and a blend of sex, greed, alcohol and a whole lot of action!
Ross Macdonald sets up the best PI character so well in this first book. Lew Archer is cynical and hard, but he's a smart man with a strong set of morals that often results in conflicts with the law. Macdonald kickstarts this thrilling series with a bang, bringing us the first of many stories about a rough and tumble PI and the thrilling cases he has to solve. Trust me when I say this is not a book you want to pass on!
---
The Swimming Pool
The next book to add to your Ross Macdonald book list is The Drowning Pool. This book is one of those "whodunit" mysteries which I love, because I will keep guessing no matter how many times I get it wrong. PI Lew Archer is hired by a woman to investigate a blackmail letter that she received.
In a Southern California town with a house bordering the line between idyllic and rich, and seedy and small, it is no surprise to find corruption in the mix. Archer thinks it will just be a typical blackmail investigation, but when a person drowns in a pool, the waters become murky (pun intended).
Curiosity Killed The Cat
This is now a murder investigation, and not only does Archer have to deal with this mess of a family, but also the police, an oil tycoon, and a borderline psychopath. A wiser man would have turned this case down, but Archer isn't interested in the money. So, what drives a man like Lew Archer? Curiosity, of course.
This book is fast-paced, and the plot is full of twists and turns. Like I mentioned earlier, you will keep guessing about who the culprit is, and you may be right, but you'll probably be wrong. Also, The Drowning Pool was made into a movie of the same name in 1975, and it features some big names. It's always fun to read a book and compare it to the movie!
---
Not A Cliché
In one of the best books by Ross Macdonald, Lew Archer is given fifty crumpled notes by Mrs Lawrence. She is asking him to find her daughter, Galatea, who has a penchant for wandering off. Mrs Lawrence tells Archer that her daughter is "boy crazy" and last she saw her, Galatea was driving off with Joe Tarantine, a small-time but violent gangster.
As Archer follows Galatea and Joe's trail, from the slums of San Francisco to the luxurious Palm Springs, the bodies start to pile up. What starts off as a simple and cliché private eye novel soon turns into drug trafficking, blackmail, juvenile delinquents, femme fatale, corruption and murder. I could go on, but you get the gist.
A Classic
Things are never what they seem, and whatever you think about this book at the start, I can guarantee you will be thinking something different by the end. Lew Archer is a very compelling character, especially in this book. He is smart and calculating in his investigations, and he thinks about important things other than just catching a killer.
This book is Ross Macdonald at his best and is an undisputed classic. As a reader, you truly feel like you are in California in the early 50s. The plot twists had me lost along the way (which we love in mystery novels), so if you figure out the twist before the end, then kudos to you! You did better than me.
---
Two For One
A rich woman hires Lew Archer to track down her maid, who she believes has stolen her jewellery. Archer, smart man that he is, knows that she's lying. But Archer is as curious as he is smart, so he accepts the case. The last thing he expected was to find the maid dead in a seedy motel.
Archer picks up a second case, that of a missing person. As Archer gets further into the investigation, he realises that these two cases are intertwined. Two big themes in this book is the racism and police brutality that occurred in the 1950s, and Macdonald manages to navigate that with a dry wit and a dark sense of humour.
A Good Mystery
The plot is convoluted (which is a good thing), but not confusing. Macdonald has a knack for really rounding out his secondary characters which is something you don't see all the time, so that's an aspect I enjoyed. The storyline is fast-paced, and the conclusion is not only thrilling, but also ingenious!
I would definitely recommend this book for any newcomers to the Lew Archer series, especially if you aren't too fussed about reading the books in order. This Ross Macdonald novel has all the best ingredients for a good mystery. And the key to this mystery is all in the title – that's all I will say about that!
---
Who's Who?
Find A Victim is ranked as one of Ross Macdonald's best books, and if you've read it, you'll get why. This one starts a bit differently to the other books in this series. Rather than someone seeking Archer out for his PI services, Archer somehow finds himself entangled in another mystery – one where every person is a suspect and a victim.
Lew Archer tries to be a good samaritan and picks up a bloodied hitchhiker suffering from a gunshot wound. Despite Archer's best efforts, the hitchhiker dies, and that's how he ends up in the town of Las Cruces. It's not somewhere most people would think to stop. It seems like a small and peaceful town where everybody knows everybody.
Filled To The Brim
There is lots of action in this book, with a hijacking, a bank heist, a murder inquest, corruption, adultery and incest. Macdonald covers a lot throughout this novel. Archer has found himself caught up in the mysterious happenings of this small town. It seemed peaceful at first, but the murder rate is rising, and Archer is going to find out why.
There's double-crossing, there's conspiracies, there's violence and there's chaos. This book is packed full of everything you could want out of a mystery novel. As I worked through this series, I started to understand why people say Macdonald's novels are the gold standard for hardboiled American detective stories. One of the best rated books in this Ross Macdonald series, you surely have to give this one a read!
---
Lifestyles Of The Rich And Famous
The Barbarous Coast gives you a behind-the-scenes look into Hollywood; it's all about big money, movie stars, mobsters, corruption, money and everything in-between. An exclusive country club manager hires Lew Archer to protect him from a "nutty" man who claims the manager stole his wife. The manager knows the wife, but of course he claims he has no idea where she is – and so begins another missing person case.
Archer gets stuck in, trying to find the missing wife. Archer is not a fan of the rich and famous, and he makes that abundantly clear throughout this case. As more characters come into the story, the more Archer's disgust for the wealthy comes to the fore. It turns out that the missing wife is sick of her deadbeat husband and would rather resort to blackmailing a Hollywood producer to make money.
Blackmail And Bullet Holes
Of course, where there's blackmail, there's someone ending up with bullet holes. Archer finds himself at the mercy of more than one gunman and survives in a way that is more befitting an action movie than a mystery novel. This one is almost a bit more cartoonish in its action, but it did make for a very exciting read!
This is definitely one of the top Ross Macdonald mystery books! It's a solid novel with an ending you won't see coming. Throughout the book I found myself puzzled because there were so many plot twists, but Macdonald does a good job tying everything up nicely at the end! You definitely won't be left with any questions.
---
Turning Point
I'm going to hedge my bets and say that this may be one of the best Ross Macdonald novels in this series. You can tell when reading it that he's really hit his stride. While it's not one of my favourite Lew Archer cases, it is where the characters turning point happens. The plot of this book really gives us a deeper look into Archer and there is a lot of self-evaluation.
By the end of this book, Archer will be transformed into an almost new character, becoming the more detached observer seen in the later novels. He's watchful but has grown wary of his own assumptions. It really is one of Ross Macdonald's best books, just based on character growth and awareness alone.
Dirty Money
In this book, Lew Archer is investigating the suspicious deaths of Senator Hallman and his wife, Alicia. When Archer arrives in the small town of Purissima, he discovers that while on the surface it looks like the Hallman's money comes from orange groves, they've actually been investing in police brutality and political intimidation.
With the parent's dead and their son, Carl, committed in a nuthouse, Archer is on a time crunch to solve the case before another Hallman family member turns up dead. Wherever Carl goes, violence seems to follow, but Archer has his suspicions that none of this is a result of the son's own doing. This story is a lot more focused on the psychological than Macdonald's previous novels in this series.
---
Making Amends
It's been 20 years since Anthony Galton disappeared. His wealthy parents disowned their liberal son, and it seems as if he has since dropped off the face of the earth. But now the mother is sick and wants to reconcile with her son before she dies. So, she gets her attorney to approach Lew Archer, and hires him to find her missing son.
This book starts off with a bang, because Archer barely gets to agree to the case before the first dead body appears. Archer definitely gives the woman her money's worth, because the man did some heavy investigating. And did he end up finding Anthony? Nope. He found a skeleton.
One Of The Greats
Also missing in action is Anthony's bride, who seems to have disappeared with thousands of dollars of the family fortune as well. As Archer works the case, he discovers that the past crime is linked to money, family betrayal and a present crime. With an exciting twist in the middle you don't see coming, this is definitely one you want to read!
This is one of the most popular Ross Macdonald books in the series, considered one of the greats. There are many things that make this book so great, but one that stood out for me in particular was the ending. All I'll say is that it's an unusual ending for a mystery novel, but also for Macdonald. Rather than a tragic turn of events, it ends in joy.
---
Hide And Seek
The Wycherly Woman is one of the best-selling books in the Ross Macdonald series. I have to say it is personally my favourite book of the lot. Phoebe Wycherly has been missing for two months when her father hires private investigator Lew Archer to find his wandering daughter. If Phoebe wanted to disappear, she's certainly had enough time to make sure she has done so thoroughly. Or maybe someone made her disappear?
Mr Wycherly is not the easiest client, and he certainly comes with terms and conditions. One of the conditions of this case is that Archer must not, under any circumstances, contact the ex-wife, Phoebe's mother. Seems that the father had a good reason for this, because the second Archer does reach out to the Wycherly woman, dead bodies start appearing.
Mother May I
This case is turning out to be impossible, and Archer finds himself entangled in a web of lies and moral corruption. A lot of this seems to be surrounding the Wycherly woman, Phoebe's mother. She doesn't have a maternal bone in her body, has too many houses and a boat load of secrets. Clearly, she is the obvious place to start.
This book is flawless and one of Ross Macdonald's very best books. There are so many books to choose from when starting the Lew Archer series, but this one would be my recommendation. I think this book is the one that makes you realise that Macdonald is one of the greats of the mystery/crime fiction genre.
---
Digging Up Dirt
When the Blackwell's hire Lew Archer, it seems like all he has to do is a background check on their future son-in-law. Their daughter, Harriet, is a naïve young woman who is soon to come into a very hefty inheritance. The Blackwell's, obviously, do not think that starving artist, Burke Damis, is good enough for their daughter. They don't like him, and they want Archer to find dirt on him.
But things are never just as simple as that. Archer's investigation has just begun and what does he find? You guessed it – dead bodies. It appears that Damis is somehow linked to a past murder. Maybe the Blackwell's have a good reason for not trusting Damis after all.
Red Herrings
Archer's investigation keeps leading to him to dead bodies, Californian surfers, an abandoned baby and a zebra-striped hearse. You'll get two mysteries for the price of one in this Ross Macdonald novel. The crime you think is actually being investigated, and the crime that is revealed at the end. This emotionally charged book is a brilliant read, with plenty of twists and turns to keep you guessing!
With a large variety of characters and half a dozen suspects, there are plenty of red herrings throughout this story. Don't get too caught up in trying to figure out who the bad guy is (I know I did, and eventually I just gave up). All will be revealed in good time.
---
Final Thoughts
Well, there you have it. The 10 best books by Ross Macdonald, specifically from his Lew Archer series. I loved every second of these books, and while some are better than others, each book stands boldly on its own. I have read book reviews on Ross Macdonald and it seems that everyone agrees that his writing is some of the finest crime fiction work that's ever been written.
Sadly, Ross Macdonald passed away at the age of 67 in 1983, so there aren't any new books to look forward to. What Macdonald did leave behind is 18 books in a fantastic PI series. Other books I recommend you check out are The Chill, Black Money and Sleeping Beauty. You can take your pick of the lot, but I definitely advise getting on board and reading these books!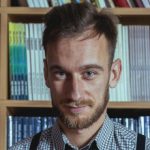 Robert is a science fiction and fantasy geek. (He is also the best looking Ereads writer!) Besides reading and writing, he enjoys sports, cosplay, and good food (don't we all?). Currently works as an accountant (would you believe that?)