Bio
Lehane was born on the 4th of August, in the year of 1965, in Boston, Massachusetts, United States of America. He is a fantastic American author who has reached stardom and who has a large, loyal following. To his name are credited more than ten novels, and some of them have gone on to become full-length movies in Hollywood.
Growing Up
As noted, Lehane was born and brought up in Boston, Massachusetts, namely in the Dorchester neighborhoods. He spent most of his life in Boston and his books are usually set there, as well. At present, though, Lehane resides in California. His parents were Irish immigrants and Lehane was the fifth of five children for the couple. He attended the Eckerd College in St. Petersburg, Florida.
---
Best Dennis Lehane Books
---
Married Life
Dennis was married to Sheila Lawn, who at one time worked as an advocate for the elderly, then as an Assistant District Attorney, but the two divorced. Following this, Dennis met and celebrated his nuptials to Dr. Angela Bernardo, but they met the same end – divorce –, but also had two children beforehand. Now, with that noted, let's take a look at the best Dennis Lehane books.
---
Famous Adaptation
Shutter Island many consider as Dennis Lehane's best book, one could even venture to say that it is at the top of the most popular Dennis Lehane books. The book was an inspiration for the Hollywood movie, as well, featuring Leonardo di Caprio as the lead protagonist. Shutter Island was published in the year of 2003.
Mind-Numbing
Shutter Island is not a tale that is clear and cut and it is not a tale for the fainthearted. Beyond lies a story which is complex, multifaceted, and to be frank, rather dark. The year when the events occur in Shutter Island is 1954.
Teddy Daniels, working as a United States Marshall, has come to Shutter Island, where the Ashecliffe Hospital for the Criminally Insane is located, along with his brand-new partner Chuck Aule. The two have come with the intention of investigating the vanishing of one of Ashecliffe's patients.
The Insane Asylum
Rachel Solando, a killer who has multiple bodies to her count, successfully escaped from Ashecliffe's bounds and is now, for all intents and purposes, free to roam the island and kill whomever she so chooses.
The perplexing thing is that the whole facility is under extreme surveillance, so the window needed to make an escape is always exceptionally small. To make matters worse, a hurricane makes the whole investigation even harder to carry through.
Dark Discovery
What follows is a tale that twists time and time again as it enters the dark, decrepit abode that is Ashecliffe. Soon, it becomes clear that none of them are going to make it out of Shutter Island without losing something, even if that something is their mind.
Daniels makes discovery of terrible experiments and surgeries that will chill the marrow, but then, of course, he makes the most frightful discovery of them all – he finds out the true reason why he is here. Definitely, one of the top Dennis Lehane books.
---
Hollywood Adaptation
Mystic River is yet another fantastic novel. It is also one of the best Dennis Lehane books out there. Mystic River has also been adapted for a Hollywood movie, famously casting Kevin Bacon and Sean Penn as the lead characters. Mystic River was published in the year of 2001.
A Travesty From Childhood
In the 1970s, in a certain Boston neighborhood, three young boys come by a group of child molesters who are under the guise of being police officers. Dave Boyle, one of the children, is taken by the faux-cops and is subject to exploitation for a number of days before he makes his escape.
A quarter of a century in the future and Dave still lives in the same neighborhood, only now he has a wife and a son. One of Dave's old friends, Jimmy Marcus, refused to enter the car that fateful day and that set him up for a life of crime, though he has since seemingly reformed.
Secrets
Sean Devine, the final of Boyle's friends, was also lucky enough to not get ensnared by the child molesters and he now works as a homicide investigator, though his personal life is less than stellar.
A terrible event, namely Jimmy's daughter being killed, is what sets the neighborhood basically aflame. As each of the main three are entangled in a story which has been built up for a lifetime, the truth is finally revealed. One of the best-selling Dennis Lehane books, too.
---
Famous Series
Dennis Lehane's Kenzie and Gennaro series is one of the most famous of his career. It is comprised of a total of six novels, all of which are fantastic in their own right. The series consists of the following books:
A Drink Before the War
Darkness, Take My Hand
Sacred
Gone, Baby, Gone
Prayers for Rain
Moonlight Mile
The Investigation
If we were to put Dennis Lehane's books in order, then the books in this series would very possibly come out among the top few. Patrick Kenzie and Angela Gennaro are two private investigators working the blue-collar neighborhoods and ghettos in Boston, namely in the south, and they know the area like the back of their hand. We all know that Lehane loves his detective novels, but the few here are definitely some of the best Dennis Lehane detective novels.
Plot of Crime
The two of them work out of a somewhat old belfry in a church, but their next case, the first we learn of, is quite a doozy. Jenna Angeline, a cleaning woman, has supposedly stolen confidential state documents and they have to track her down.
That is easier said than done, but they do it, nonetheless. However, once they do find Jenna, their problems only triple – rival gang leaders, assassinations, even child prostitution, all of these things are the next worries that Kenzie and Gennaro have and time is ticking.
Let Me Take You to a Better Place
Another case in Dennis Lehane's Patrick Kenzie novels that the two terrific private investigators are tasked with, a bit down the road, is finding Amanda McCready, a four-year-old, who was kidnapped from her room not too long ago.
The mother is less than distraught, from what they can tell, but she's perpetually drugged up, so they can't exactly tell if it's the norm or a special case. The aunt and the uncle are a bit better than the mom, but even they have a few things that they're keeping a secret.
Morality and Mortality
Before they know it, Kenzie and Gennaro are pulled into a realm of child molestation, of murder and killings, and of drug dealings, but that all pales in comparison when another child becomes kidnapped. Kenzie and Gennaro are racing against time to make any kind of progress, but little do they know that the truth is hiding right in front of their nose.
Moviegoers surely know this movie in particular and it is often the case that they search for Dennis Lehane's Patrick Kenzie series order, but the series is focused on two detectives, to be precise. If we showed our list of Dennis Lehane's books ranked, this series would be definitely among the top!
---
Amazing Novel
Since We Fell is a wonderful – we are aware of the odd choice of words as related to the subject matter – novel and definitely one of the best Dennis Lehane books ever. Since We Fell was published in the year of 2017 and spans some four-hundred pages.
On the Sidelines
Rachel Childs is our main character in Since We Fell. Rachel used to work as a journalist, but she had a mental breakdown on live television, so it is sufficed to say that she no longer enjoys the same occupation.
Now, Rachel tries her best to stay out of the limelight and even out of light, in general. Her husband and she, without all the fuss, are pretty good together and it seems that nothing could ever infringe upon their beautiful marriage.
Biting off More Than You Can Chew
However, an interaction during the rainiest of afternoons is what leads Rachel and her life to go astray. Soon enough, even her marriage is suffering, but not more than Rachel, by her lonesome, is. Pulled into a world of insanity, of violence, and subterfuge, Rachel hasn't the slightest clue of what is in front of her and what she has been hauled into. Certainly, one of the best novels by Dennis Lehane.
---
Mesmerizing Series
Dennis Lehane's Joe Coughlin series is one of the two series that Dennis has penned and having covered the first, it's high time we get to these mesmerizing tales. Dennis Lehane's series is comprised of three novels and they are these:
The Given Day
Live by Night
World Gone By
In a Time of Deprivation
The Given Day is one of Dennis Lehane's Joe Coughlin books where we have the tale of two different families. One is a black family, the other is a white one. Both of which, however, are brought together by the most fiendish machinations feasible.
Danny Coughlin gives his name and his word to join the union movement that is currently the trend in Boston. Luther Laurence, following a life or death conflict with a crime boss, is trying to find his way home, lay low, and keep his family safe.
The Given Day is a terrific tale that covers even the Spanish Flu pandemic and its effects on post-WWI USA. Without giving too much away, let's just say that this might just be the best Dennis Lehane book.
In a Crooked World
Live by Night is the second book of Dennis Lehane's series and is set some seven years later, during 1926, namely as the prohibition era was at its height. The prohibition is what gave a chance to so many gangsters, speakeasies, and some such criminal activities to gain traction. Corruption entered the precinct more than ever.
One Joe Coughlin even gave up on the way he was raised and turned towards a life of crime and theft as a means for getting through it all. Little did he know that the world of crime is a tenebrous one and that it would pull him into so much trouble. When Klansmen, Evangelists, rumrunners, even femmes' fatales begin frequenting Joe's life, only then does he understand what he's done, but it's too late.
In the Midst of War
The 1940s are the setting of World Gone By, the third book of Dennis Lehane's Joe Coughlin novels. The whole world is at odds with each other and war is the norm. The American mobsters, however, are enjoying themselves quite nicely.
Joe Coughlin, ex-crime boss, is currently the consigliere to the Bartolo Family, and he is the one handling Cuba, Boston, and Tampa on the Family's business map. Life has never been easy for Joe, but he made peace with his losses and he and his son are living quite pleasantly. That is, until rumors begin abounding that someone is going to make an attempt at Joe's life. One of Dennis Lehane's best books.
---
Short Story at First
The Drop is one of the best books by Dennis Lehane, to be honest. It began as a short story under a different name, but even after The Drop was published, it held a weird place among the books written by Dennis Lehane. Nonetheless, The Drop was published in the year of 2014.
Out of the Legal Eye
Bob, the main character, is a man who is quite lonely and even isolated in his countenance. Bob is doing a bartending stint at Cousin Marv's. Cousin Marv's was even owned by one of the guys that Bob currently works with; go figure.
However, at the present moment, Marv's name is nowhere to be found on the ownership, but Chechen mobsters are the ones that have it under their control. Why would Chechen mobsters want Cousin Marv's, of all things? Why, money laundering, of course.
Carried by the Wind
One oddly normal day, Bob is going about his business when he comes upon a puppy that had been mistreated and dumped in a garbage bin. He chooses to help the puppy out and this is how he comes to meet Nadia.
Nadia is, metaphorically speaking, a can of worms we can't unpack here, but just know that she and Bob are pretty similar in many ways but quite different in others. Soon enough, Cousin Marv's is robbed and the mobsters have no one to pick on except Bob and his puppy, it seems. Certainly, one of the best Dennis Lehane novels out there.
---
Perfect Collection
Coronado: Stories is a collection of stories, not many, but still quite enough to sate any appetite for the fantastic writing of Lehane. Any of the best Dennis Lehane books list would it be sorely lacking if it didn't feature this one. Coronado: Stories was published in the year of 2006.
The Great Tales
Coronado: Stories is comprised of the following bunch of stories – Running Out of Dog, ICU, Gone Down to Corpus, Mushrooms, Until Gwen, and, finally, Coronado the Play.
All six of the tales are terrific by themselves, but together they make a beautiful whole. The characters in the six stories are nuanced, yet undeniably flawed, pained, panged, bizarre, and they struggle from a variety of disorders ranging from mania to depression and a number are even addicts.
The Wildest of Characters
In one of the tales, there is a character named Blue. Blue's job at present is to sit up in a tree, of all things, and to shoot the dogs that stray in the town. The prose at this point, as Lehane describes the stray dogs walking around, is nothing short of stellar.
Blue, however, has a little existential qualm with himself because eventually, dogs are going to run out. What's he going to shoot then? People? Himself? This might even be our go-to book if we're trying to find the best Dennis Lehane novel.
---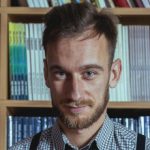 Robert is a science fiction and fantasy geek. (He is also the best looking Ereads writer!) Besides reading and writing, he enjoys sports, cosplay, and good food (don't we all?). Currently works as an accountant (would you believe that?)