A Career Filled With Success
71 years old William Kent Kruger from Wyoming, best known for his Cork O'Connor book series is a living mystery-crime thriller legend. He is critically acclaimed with countless awards under his belt ranging from the Minnesota Book Award to the Edgar Award for Best Novel. The author's success doesn't seem to decrease even at this age as his last nine publications went on the New York Times bestseller list without fail
Speaking of his age, the famous novelist didn't actually complete his first novel manuscript until he was forty years old. Before then, Kruger mostly wrote short stories and sketches. He even tried freelance journalism on for size at some point. However, in this article, we will be concerned with just the best books by William Kent Kruger and leave the rest for maybe another time.
Enjoying the Fruits of Hard Work
The novelist lives a simple and happy life nowadays. He has set up a happy home in St. Paul with a happy marriage of over fifty years. And although he prefers to have gaps in between his publications as of late, it seems he does not plan on retiring just yet.
---
Best William Kent Krueger Books
---
A Classic at Heart
We are starting our search for the best William Kent Krueger novel with a new and very notable piece. The latest book by William Kent Kruger, taking place during the Great Depression took me back to times when I was just beginning to get into literature.
It reads like a classic and meddles with fundamental yet complex conundrums about very big subjects like life, morality, and friendship. The story is one of self-discovery during a time when many were forced to rediscover themselves. Four youngsters whom I will introduce in a little bit courageously search to find their truths in a chaotic, rapidly-changing world.
Terrible Place to Live
We begin our journey in one of the bedrooms of the Lincoln Indian Training School that used to be a confinement cell for the military outpost that the building was once built as. Brothers Odie and Albert O'Banion spent their every night in this cell. Two orphaned caucasian boys who were only sent to the school because there wasn't any space in the region's orphanages.
The school itself is more of an assimilating camp than it is a place of education. In a hefty part of the first quarter of the book, we witness the horrible treatment of the staff against the kids. We also get to know the brothers' only two friends: Moses, who is a mute Native American child, and Emmy, the daughter of one of the teachers in the school.
Freedom at Last
To no one's surprise, the brothers and Moses aren't keen on spending their youth in this wretched school. It is only Emmy who has a reason to stay there since she lives with her mother there. A series of turns and twists of fate later, we find Emmy with no reason left to stay at the school any longer and the brothers with no other option than to flee.
The four decide to make a run for it. They take as much money as they can get their hands on, whether theirs or not and they borrow some important papers from the school to serve as insurance in case they get caught. Their destination is an aunt of the brothers whom Odie barely remembers. Although they've never seen a glimpse of it, Odie is sure she's been sending them money that the school preferred to keep instead.
An Almost Perfect Book
What follows is an emotional as well as a thrilling adventure. Krueger has really put some thought into this masterpiece and it absolutely shows. It succeeds in keeping you in a place where everything that happens seems to follow a sensible path and yet is never boring.
I assure you will be left wanting more even after the five hundred or so pages are over because that is exactly what happened to me. And even though the general themes sometimes came off as a little bit too romantic and unoriginal for me, that's about all I can criticize about William Kent Krueger's new book.
---
Something Different From the Cork O'Connor's Author
One of the best selling William Kent Krueger books, Ordinary Grace can be seen as a stepping stone for the masterpiece I summarized above. This is the first coming-of-age story of the author and it also takes place in the past, 1961 to be exact. It tells the story of Frank Drum going through a very "eventful" summer to say the least.
Riddled With Death
The prologue of what is maybe the best William Kent Krueger book sums up the events taking place in the summer very well; "It was a summer in which death, in visitation, assumed many forms. Accident. Nature. Suicide. Murder.". You may not have expected it but William Kent Kruger, a top mystery novel writer chooses to examine the effects of death on those left behind rather than the crime part of the subject.
Frank's summer starts off like any teenage boy's. He is not much bothered by anything really and he spends his days enjoying the life he has as the bigger boy in a small family. His father is a Methodist minister who takes pleasure in helping people, his mother is a housewife but it seems she completely embodies the creative spirit of the era, and he has two siblings: One is a bound older sister, and the other is a little brother who's a little different from him.
Small Towns
If you've ever lived in a small town, you know how fast news can travel. That's exactly what happens when a boy around Frank's age is found dead in a remote part of the town. Although what fate befell the child is revealed to the people soon after, the relief of it lives a short life. As if the child's passing was the birth of a sinister force, death seems to plague the whole town and the people get washed over with dread.
Many Lessons to Learn
Krueger really does an excellent job in narrating the story as a whole and as personal happenings for the Drum family. He captures the subtle differences between the small city people compared to those living in the city or the country perfectly. He also puts on an amazing show in fantasizing about the ways things can go wrong when these people stay too stressed for too long.
The novelist's take on how family bonds can degrade or get damaged is really interesting as well. -Maybe worryingly- I could find parallels between the story and my life. He shines a light on how we can bond with incompatible people just because of our social needs.
More than that, he creatively demonstrates how we can overlook critical cues of a problematic or un-content relationship just so we can keep it. Finally, seeing an adolescent child being exposed to these truths is very eye-opening as well.
---
The Highlight of a Career
The Cork O'Connor series is the place everything began for our mystery novel writer. The best William Kent Krueger series debuted with "Iron Lake" in 1998 which is still one of the best rated William Kent Krueger books. Since then, the author has almost exclusively written for the series and has created 18 more stories. To mention some of the notable William Kent Krueger books from the series in order of publication: Iron Lake, Purgatory Ridge, Mercy Falls, Heaven's Keep, Windigo Island, Desolation Mountain, and finally Lightning Strike are names you might have heard of before.
Cork O'Connor, The Man
Cork O'Connor is an early example of the jaded and troubled cop/detective stereotype. His ancestry is half Irish and half Anishinaabe Indian and he is a retired sheriff who served in a small town in the northern part of Chicago. We find him disconnected from his family because of marital problems in the first book. He practices a good deal of guilt and escapism in the form of nicotine and caffeine abuse. I suppose you now understand what I was talking about when I mentioned the troubled cop stereotype.
The Gist of It
All the books in the series are mysteries. The former sheriff is asked to investigate a crime, most of the time a death-involved one, or personally seeks to bring an end to a mystery. The stories can be best described as vivid and intriguing. They certainly kept me on my toes as new questions arose until the climax and the climaxes… Well, let's just say they hit the spot.
We see the signature concepts of Krueger even early on in the series. First of all, the mixed/Indian ancestry of Cork O'Connor shows us he has always been interested in racial subjects. Many of the books also show a glimpse of or are completely about the small town people I talked about earlier. Just as it was in "Ordinary Grace", disturbing qualities of the small town life play critical roles in the storylines of the books.
A Complete Portfolio
It is not always so easy to examine or even notice a writer's changes. Thanks to the best novels by William Kent Krueger in the ongoing series this is not the case in this particular instance. After reading William Kent Krueger's books in chronological order, the progression which he went through as a writer and his understanding of the core themes he likes to work with was highly noticeable as well as enjoyable.
It felt to me as though the author was maturing along with Cork O'Connor as he kept on transcribing his thrillers. Overall, the best William Kent Krueger series is certainly a good option if you are looking for a long-winded, easy-to-read one.
---
A Different Story
We continue our William Kent Krueger books ranked list with an unusual story for the writer. The Devil's Bed does not take place in a small and mostly is not concerned with family matters unlike the publications we are familiar with. Instead, the character whom the story revolves around is the First Lady of the United States; Kate Jorgenson Dixon. And the story is a political thriller and a romance rather than a tale of crime or mystery.
Unhappy Relationship
Not to be reductive but to understand Kate Jorgenson's story fully, I think we should discuss her husband President Clay Dixon first. Clay is a retired pro football player whose candidacy for the president role was born solely out of the enthusiasm he felt to work for his country. Yet it seems he was never cut out for the role as he fails to execute his duties shortly after being elected. He can't handle the responsibilities and he is surrounded by opportunists who easily get the better of him.
The first lady is understandably disturbed by this fall of grace for his husband. More so, she is losing interest and even falling out of love. She tries to persuade his husband into relieving himself from the duty but it meets no success. This is how she loses her remaining hope that Clay can snap out of his bastardized idealism and irrational behaviors. She simply wants out and doesn't even hesitate to return to her home city when her father is involved in a car accident.
Conspiracy in Action
While the incident Kate's father went through is seen to be an ingenious accident to most, Secret Service Agent Bo Thorsen begs to differ. The event seems to be a complot in his eyes, whether executed because of Kate's intentions of a divorce or another reason. He is convinced the only reason the "accident" was put in place is to attract Kate away from the safety of her husband and their personnel.
However, it is only Kate who believes the ingenious Agent. It is left up to the reader to decide whether she believes him because of her trust or her feelings though, which are respectfully but very obviously two-sided.
A Rare Glimpse
This book was a good read in the sense that it allowed me to experience a side of Krueger he doesn't show very often. For a writer who likes to tread along familiar concepts, an "original" piece like this one can be a hidden treasure. The bad part about the book for me is the political aspect of it and the tension between Kate and Bo takes away from the mystery it entails within, which is where the author really shines and why this particular novel isn't among William Kent Krueger's best.
---
Body of the Crime
Corpus delicti or "body of the crime" is the juristic principle that until proven guilty, one is innocent. This last piece in our William Kent Krueger book reviews is a short-story prequel to the most popular William Kent Krueger books, the Cork O'Connor series. Although it was published recently in 2018, it has been a finished work for almost twenty years before that. In other words, this story was written along with the first books in the series.
Wicked Winter
In this story, we get to know a Cork O'Connor who is younger and more rebellious with a lot of heart to give. He's a sheriff in Aurora, Minnesota and it is the "dead of winter" as the author names it. Krueger seems to put a lot of emphasis on the weather in this one with the characters always having a thing to say about it and Cork reflecting his moody thoughts by affiliating them to it.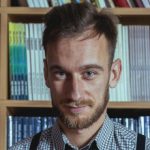 Robert is a science fiction and fantasy geek. (He is also the best looking Ereads writer!) Besides reading and writing, he enjoys sports, cosplay, and good food (don't we all?). Currently works as an accountant (would you believe that?)