Bio
Chandler lived between 1888 and 1959 and managed to become a highly adored novelist and screenwriter. He mainly wrote short stories and novels and almost all of his novels were turned into motion pictures.
Beginnings
His career in writing ultimately started after he lost his job as an oil company executive as the result of the Great Depression. After losing his job, Raymond turned to his love of writing and finished his first short story, Blackmailers Don't Shoot.
---
Best Raymond Chandler Books
---
Career
After seeing the success with his amazing short stories and his first novel, The Big Sleep, was published in 1939. After that, Raymond has published close to 10 novels in his lifetime and plenty of short stories to keep his fans amused for quite a while.
Some of his unfinished work before his death was completed by other authors. The year before his death, Chandler was elected president of the Mystery Writers of America. His stories are nothing if not exciting and filled with lots of mystery and suspense and here are 10 of the best books by Raymond Chandler.
---
Philip Marlowe
This is his first novel ever to be published and be featured in the New York Times. Raymond was adored for his detective fiction stories titled The Big Sleep. The hero protagonist Raymond created to guide you in this book is Private Eye Philip Marlowe, a hard-headed detective who doesn't know the meaning of being afraid.
The story inside this book takes Marlowe on quite an interesting journey, one that seems to be progressing by itself and in which Philip's actions don't seem to matter at first. Many things will change for him once he gets a client known as General Sternwood. He hires Philip for 25 dollars a day to help him with a delicate situation.
The Plot Thickens
Things are never as they seem in many of Raymond Chandler's best books and they certainly aren't in this one. At first, Philip is hired to handle the General's problems with a man named Arthur Gwynn Geiger, a gay pornographer who is blackmailing the General and is in possession of some very sensitive pictures of his daughter, Carmen Sternwood.
Twists and Turns
This is only the mere beginning of the tricky story that follows. You are going to read a lot of twists and turns as the plot progresses. For a first novel, this story couldn't be more exciting as Philip is about to enter a world in which he won't seem to have control and where things only seem to be getting worse for him as he gets more involved. He is going to enter a world of crime and you can find out what happens along the way as you read further.
---
Wrong Place, Right Time
This is the second book from Chandler's Philip Marlowe series and the book follows after the events in The Big Sleep. It would be wise to read these Chandler's novels in order if you want to have a better time with Philip Marlowe. The story with the hard-boiled detective continues as Marlowe is in the middle of a case where he's gotten stuck and is about to give up.
It so happened that the detective was in the wrong place at just the right time and things begin to pick up once again. In a single short moment, he is about to get involved in another case of pure excitement, a bunch of unforgettable characters, and more corruption and crime than you've ever seen before.
The Case of a Lifetime
If you've read the prequel to this book, The Big Sleep, you know by now what type of person Philip is. He is an alcoholic, a wise-cracking PI who can't control his racist side even if you hit him repeatedly. But, despite all of this, he is still a very smart man who is currently in the middle of a case that is about to bring in a lot more mystery than he can handle.
It all starts as he accepts a job to track down the ex-girlfriend of a man who has just been released from prison. He is a huge fella known by the name Moose Malloy. Chandler manages to pull off another amazingly written mystery case with lots of memorable characters and pleasant-to-read writing.
---
Huge Mess
You are going to be pleased to hear that this is the third edition of Chandler's Marlowe series and that you can expect another round of exciting action-filled adventures involving the one and only Private Investigator Philip Marlowe.
What this man is about to see in his next case is enough to mess up anyone who isn't him. This involves rape, murder, blackmail, and one of the worst cases of human exploitation he has ever seen.
Elizabeth Bright Murdock
Mrs. Elizabeth Bright Murdock is the character who is about to enter Marlowe's life giving him a case to find and return her stolen gold coin. Elizabeth will prove to be a very memorable character and has a big part in making this one of the best Raymond Chandler books ever.
You and Philip are going to meet a number of characters from Mrs. Murdock's family. Some she likes, some she hates, and others she accuses of stealing her precious gold coin. Things are never as they seem here and even Philip will have a hard time uncovering who is who and escaping all the danger that comes with his new case.
Here Come the Surprises
Philip never expects cases to go smoothly for him so he just waits for the surprises to start pouring down. This time, before he knows it, a missing gold coin case quickly turns into one where a lot of gambling, infidelity, blackmail, and a bunch of murders are involved.
We seriously doubt that you won't enjoy your time in this third novel of the Philip Marlowe series as a lot of unpredictable scenes await you to read them and many memorable characters await you to meet them. The fun is only just beginning and lucky for you, there are a handful of other Philip Marlowe novels to read later.
---
Missing Women
This is the fourth book of the exciting Philip Marlowe series and you get to read about another one of his thrilling cases that almost always don't go as planned. Speaking of the best Raymond Chandler novels, the story in this one talks about a case of Philip's that involves two missing women.
One of these women is the wife of a very rich man and the other one is the opposite, she has a poor fella for a husband. Nevertheless, they have gone missing and Marlowe has been paid to track them down and bring them back. As he begins his investigation, so starts the next one of his unpredictable adventures.
Another Mystery
Philip begins his search after being hired to track down one of the women we discussed. On his search, he discovers the other one but it would seem a bit late as she was already dead. This woman was Muriel Chess and she adds another mystery to be solved.
Considering everything that is about to happen, this book is among the top Raymond Chandler books for a reason. You are about to read a tale full of lies, people, who have no problem to double cross, a lot of cheating women, and one or two murders here and there.
---
Mousy Orfamay Ques
We continue the exciting series of private investigator Philip Marlowe with this fifth book of Chandler's profound series. This is another Chandler's book that you don't want to miss if you already loved his previous. The Little Sister starts with a character named Mousy Orfamay Quest. She hires Philip to locate her missing brother called Orrin.
Philip accepts the case and doesn't realize once more that he is about to be involved in another series of dangerous crimes, murders, and much more. He starts looking for Mousy's brother at his last known addresses. He finds out where he lived and discovers a retired optometrist living in his old room.
Ice Pick
After meeting the optometrist, Philip can't find any serious connection and as he leaves the building, he finds the superintendent murdered and stabbed with an ice pick. He later finds the retired optometrist murdered in the same way after meeting a sexy blonde in a random hotel room. We might be giving away a bit too many spoilers but don't worry, there is so much more exciting stuff waiting for you inside.
As Philip continues his investigation, he gets closer and closer to discovering more about Orrin and to finding him. He has had his suspicions about Orrin, the ice pick, and more and he later confirms a few of them, revealing quite a bit of secrets. This part, in particular, will be most exciting to read about once you get there.
---
Terry Lennox
We have reached the sixth edition of Chandler's Philip Marlowe novels and this time there will be a different kind of case. One where Philip will have no other choice than to help out an old friend during troubled times. The guy we are talking about is called Terry Lennox and he hasn't been having any luck for quite a while now, well not ever since his wife killed herself. Terry's wife was a filthy rich millionaire and now she is dead.
Terry states that she committed suicide and for some reason, he needs to leave LA as quickly as possible. He doesn't know what to do and he turns to one friend he can completely trust, the one and only PI Philip Marlowe, the guy who makes every novel the best Raymond Chandler novel. Philip hears out his story and is sure that his friend didn't kill his wife although it kind of sounds like he had the reason to do so.
Never Ending Surprises
There are simply too many great scenes in this book that no matter what we tell you, it would still be a spoiler. The important thing to know here is that this book is one of the best Raymond Chandler books of all time.
Everything that happens inside the book leads to another even more exciting event. You discover shocking secrets about Lennox as you keep reading, you meet new characters who introduce themselves in Marlowe's life, and so much more.
---
Short Stories
This is the first Raymond Chandler novel from our list that isn't a part of his famous Philip Marlowe series. Instead, this is a collection of some of the short stories that made this man famous and that created all of the fuss about Chandler. You are about to discover some of his first works ever that made him the man he was.
The contents inside include a series of short stories plus the one that gave this book its name. The Simple Art of Murder, like the rest of the stories inside, includes a similar story to his Philip Marlowe novels.
Never Boring
A helpful tip here would be to make sure to read Raymond Chandler's books in order to have a more enjoyable experience. His signature genre, noir, is expressed in all of them and you can expect nothing less than thrill, suspense, and a lot of mystery.
None of the stories inside are going to be boring and some of them even include a lot of humor which is not something we know Chandler from but it seems to suit him quite nicely. Overall, you are going to have an amazing time reading the fantastic stories inside if you like Chandler's writing in general.
---
Amazing Collection
Killer in the Rain is another collection of short stories featuring all kinds of detective stories and complex and thrilling crime plots. Many Raymond Chandler book reviews such as this one always praise Chandler for his work and the stories inside are part of the reason why.
Must-Read
A few of the eight exciting stories you can expect to find inside are The Man Who Liked Dogs, The Lady in the Lake, Bay City Blues, and more. If you like any of the stand-alone books you saw from our Raymond Chandler novels list, then you are going to have an amazing time with the eight short stories in the 500+ pages featured in this book. It's going to be a lot of fun getting to meet new characters and discovering what Raymond has in store for them.
---
Pure Gold
Get ready for the biggest collection of Chandler's most popular work throughout his entire life, all packed together nicely in this huge book. The contents inside feature work and words from some of the best-selling Raymond Chandler books and much more. You get to own almost 1300 pages of pure gold from Chandler's life work.
On top of having his most popular short stories in your hands, you are also going to receive some works by Raymond that have been unavailable for decades and you'd be seeing them for the very first time. Now, that's some exciting stuff. If you've missed some of his stories from the time when he first published them in pulp magazines such as Black Mask, this would be the perfect opportunity to catch up on his earlier stuff.
So Much More
You, and many others, probably know Chandler mostly from his detective stories like his Philip Marlowe series. But did you know that Chandler also tried and turned to a bit of fantasy fiction and even gothic romance at one point? Yes, all of that is in here as well.
This book holds so much untapped content by Chandler which is why it's among the best Raymond Chandler books of all time. All his most popular and admirable characters, all of the hot wives, murderers, criminals, gamblers, alcoholics, and many more. You get to read all of the stories on kidnappings, murders, sex, gambling, investigating, and the list just goes on.
---
Brilliant Collection
The last book by Raymond you are going to be having a look at here is called Raymond Chandler Speaking. This is the perfect book to end a review on Chandler's best books as what you get here is a series of letters, notes, and articles related to Chandler himself and his work. On top of that, you get to read some of the best Raymond Chandler quotes inside. Also included inside is a popular short story of his called A Couple of Writers.
Unfinished Book
That's not where it ends as the book also includes a few chapters of his last book that was left unfinished before his death, called The Poodle Springs Story. This was the last book of Chandler's Philip Marlowe series and the end to a wonderful era.
Letters
We mentioned that this book is perfect for ending your Chandler readings but it's also a great book to learn about the author. Featured inside are letters that he himself has written to various people from his life including his publisher, fans, and other fellow writers he admired.
---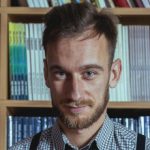 Robert is a science fiction and fantasy geek. (He is also the best looking Ereads writer!) Besides reading and writing, he enjoys sports, cosplay, and good food (don't we all?). Currently works as an accountant (would you believe that?)