Bio
Walter Ellis Mosley was born on the 12th of January, in the year of 1952, in Los Angeles, California, United States of America. Walter Ellis Mosley is a famed American author, particularly known for his work in the crime fiction genre.
Life
As we know, Walter was born and raised in Los Angeles, California. Ella, the mother of Walter, was a Jewish woman that worked as a personnel clerk. Ella's family had immigrated from Russia, while his father was Leroy Mosley, an African American man from Louisiana. Leroy had worked in the segregated US Army over the course of the Second World War.
---
Best Walter Mosley Books
---
Love for Books
When Walter Ellis Mosley was about twelve, he and his family relocated from South Central to a better, more comfortable, and safer part of Los Angeles. Walter attended Alexander Hamilton High School and graduated from there.
Walter loved his father for the deep thinking and storytelling that Leroy had showcased. This is what fueled the desire in Walter to read many of his future favorite authors and to one day become the author that we know him as. With that all noted, let's take a look at the best Walter Mosley books.
---
Long Series
Mosley's Easy Rawlins series is a fifteen-book series. It is a series where one can find the most popular Walter Mosley books, too. Now, for Mosley's Easy Rawlins series in order, we have:
Devil in a Blue Dress
A Red Death
White Butterfly
Black Betty
A Little Yellow Dog
Gone Fishin'
Bad Boy Brawly Brown
Six Easy Pieces
Little Scarlet
Cinnamon Kiss
Blonde Faith
Little Green
Rose Gold
Charcoal Joe
Blood Grove
Following the War
The years of the events in the series, all throughout, are in the later 1940s and earlier 1950s, with the first of Mosley's Easy Rawlins novels, Devil in a Blue Dress, taking place towards the final years of the turbulent fifth decade of the twentieth century. The main character in Devil in Blue Dress is none other than Easy Rawlins.
Chance He Was Looking For
Easy Rawlins, the series' titular character, in the first book, is a black veteran from the terrible war that had so recently finished. Nowadays, Easy was working at a defense plant. The keyword in this case was, seeing as he has just lost that job and is now drinking at a bar that one of his friends owns. The thing that crosses Easy's mind is about how he'll pay for the mortgage when just the opportunity comes in – a white man needing to have a certain girl located.
---
Amazing Work
Mosley's Leonid McGill series is another fine set of books from the great author. It numbers six in the series and they make up what is perhaps the best Walter Mosley series. The six novels are:
The Long Fall
Known to Evil
When the Thrill Is Gone
All I Did Was Shoot My Man
And Sometimes I Wonder About You
Trouble Is What I Do
Leonid McGill
Leonid McGill, the titular character of the series, is one of the most intriguing protagonists that Mosley has written yet. We follow Leonid McGill as he has to cash in on favors of old and to be more than a coaxer so as to get the information about a certain client that is high-paying. However, what happens, namely that some of his former schoolmates have been brutally murdered, sets him off on a path towards a vile character.
Not If I Have Anything to Say
The schoolmates and McGill were supposed to be getting together for a friendly reunion, but their taskmaster seems not to have gotten the memo on the friendly aspect of it all. Now, Willie Sanderson, a murderer trained and ready to kill, has come to McGill to do the job he was given – to kill him just as he killed the schoolmates.
---
Trilogy
The Fearless Jones series, one that we consider to be one of the best Walter Mosley book series of all time, is comprised of three books in total. Now, this particular Walter Mosley's series in order goes as follows:
Fearless Jones
Fear Itself
Fear of the Dark
Missing
It would be impossible to give our list of Walter Mosley's books ranked for this series, seeing as all three novels are just terrific.
Fearless Jones, the first novel of the series, is where we don't actually follow a lot of Fearless Jones, but much more of Paris Minton. Minton is the owner of a somewhat small, cozy bookstore. Paris was recently beaten up in a brutal manner and the somewhat small bookstore is now ashes.
A Man for the Job
Paris knows that there is a woman involved in some manner of form, but to what degree, he isn't sure as of yet. The only person that Paris Minton knows whom to turn to is none other than Fearless Jones.
As the PI begins tracking down the woman in question, he senses a mystery, one of many shadows, slowly being illuminated by the light he is casting. One of the top Walter Mosley books of all time.
---
Unique
The Socrates Fortlow series, a brilliant source for anyone searching for the best Walter Mosley novels, is a three-novel series. The three books of the series are one of the most unique of Mosley's career. These three particular Walter Mosley's books in order are:
Always Outnumbered, Always Outgunned
Walkin' the Dog
The Right Mistake
Something New
The first novel in the series – one perhaps deserving of the moniker of Mosley's best book –, Always Outnumbered, Always Outgunned, is, in fact, a cycle of some fourteen tales.
It is for this reason that the series isn't one solely focused on the crime and detective fiction tales that fans of Mosley might be used to, but one that takes a step back so as to take two steps forward and bring us something completely new from Walter.
A Cycle of Touching Tales
There are fourteen tales, all of which are sweet with a potent rancor. Nearly a decade following his serving of a sentence in the penitentiary for a murder, Socrates Fortlow now resides in a small, two-room apartment.
Socrates cooks on a hot plate, he goes to great lengths to get any bottle he can, he drinks a lot, and his demons are always by his side. With pains and traumas galore, the tale of Socrates is a mighty one.
---
Something Special
The Awkward Black Man is a standalone novel and a special novel, indeed. It is one of the best-rated Walter Mosley books and one that is oftentimes seen as being among the best books by Mosley. The Awkward Black Man was published in the year of 2020.
The Awkward Black Man is a book that has collected a total of the seventeen most beloved, most intriguing, and most successful short stories of Mosley's career, all of which showcase the fantastic and notable talent for which Mosley is known. The characters herein are some that signal the height of Mosley's writing.
Stories Inside
There are titles like Pet Fly, a short story that follows a man that works as a mailroom clerk for a rather large company. The man is overqualified for this job, so he has time to his leisure, and in one case, he spends this time with a certain fly in his apartment.
Almost Alyce, another story, follows the many loves that were unrequited and even those that were, but were doomed to fail, the many losses in the family, and the alcohol that was always there to burn through the scars.
---
The Only Person Left
The Last Days of Ptolemy Grey, a great novel, is one that Mosley published in the year of 2010. The nearly-three-hundred-page book is a heartfelt and moving novel, one that we would go so far as to name as possibly the best Walter Mosley novel. If naught more, it is one of the best-selling Walter Mosley books, especially true among the standalone ones.
Ptolemy Gray, the titular character of the book, is a ninety-one-year-old man that has been through many a thing in his long life. His friends, his family have seemingly succeeded in the venture of slowly forgetting him.
Another Chance
For one, even Ptolemy is getting in on this action, as dementia's grips slowly ensnare him more and more. The only person that connected Grey with the world outside the walls, a nephew of his, was murdered in a drive-by shooting.
After losing this grand-nephew, Ptolemy is reticent and unwilling to let anyone in his life, that is until he meets Robyn. Robyn is a lodger with his niece and she is seventeen years old. It is Robyn that is willing to take care of him when no one else is, but even she is adamant about changing the way that Ptolemy lives. With time, the two's bond, one that will grip the reader's heart and never let go, only becomes stronger.
---
Powerful and Moving
The Man in My Basement is a wholly different novel to most of Walter Mosley's books. As it stands, The Man in My Basement is also one of Walter Mosley's best books. The Man in My Basement was published in the year of 2004.
The Man in My Basement is a novel that, insofar as the shallower, single-dimension outlook on a novel can grant, showcases the conflict and confrontation between a black man and a certain white man, an altogether strange figure, that for the length of a whole summer has rented the basement cellar of the aforementioned black man. However, we do not condone being shallow and this book is anything but shallow.
Conflict
The depth of the writing can only be understood when in the context of the two conflicting, at least in the novel, races and the shared history they have.
This is a novel that speaks and ponders upon the question of race, on the masculinity of black men, on the depression and the anxiety that seizes us all, and the war we have inside of us, the war that, if we lose, will unleash an unspeakable evil and darkness from us. A novel not to be missed.
---
What Sets Them Apart
Fortunate Son, at first glance, might seem like just another novel on the lengthy list of books by Mosley, but it is one of his most obscure and intriguing works ever. Fortunate Son was published in the year of 2006, spanning about three-hundred pages. The novel at hand, Fortunate Son, is one that we were patiently waiting to get to it with our Walter Mosley book reviews, as it's a tale close to our hearts.
It is a story of two boys, both of which live quite different lives. One of them lives a life of toil, a life where things need to be earned the hard way, while the other is settled in a far more comfortable and cozier life, altogether. These differences mean nothing to their young hearts as Eric and Tommy are close, nonetheless.
Tragic Lives
Eric, a beautiful Nordic man, is the one that is given to the vast abundance of good fortune, while Tommy is the black boy, one that has health issues, yet in spite of that, maintains the never-give-up, optimistic attitude.
As tragedy wrecks their lives, we see as Tommy is a boy with nothing, but feels the grace of luck each day, while Eric has everything he could ever want, but a distrust weighs heavy upon him. A remarkable novel that we recommend wholeheartedly.
---
Bamboozled and Duped
Down the River Unto the Sea is a standalone book and a novel we regard as being one of the best Mosley books ever. Down the River Unto the Sea was published in the year of 2018 and is a little over three-hundred pages.
Joe King Oliver, the main character of the story, was once among the top New York Police Department detectives. That is, until he was given the case to apprehend a well-fixed thief of cars. Before he knows what to do, Joe is framed for assault by those that he considered his friends among the NYPD, so he is sent to solitary confinement at Rikers Island soon after.
Clearing the Name
Ten years later, Joe is out and about, working as a Private Investigator. Joe's teenaged daughter named Aja-Denise is the one helping him out. On the inside, the time spent in solitary confinement is a time that has left its scars upon Joe and if not for his daughter, the darkness would have snuffed out all light about him.
However, then Joe receives a letter in the mail where a woman says she was paid to frame him a decade ago. A chance to clear his name is one that King won't let go.
---
Everyone Knows Her
Debbie Doesn't Do It Anymore is the last of our reviews of Mosley's novels, but not the least. The novel is one of the most mature that Walter has published, at least as far as the crime fiction of the author goes. Debbie Doesn't Do It Anymore was published in the year of 2014. Debbie Dare is a woman that has been seen by millions upon millions of men and women. Debbie is a famous, well-known, and often adored black porn actress.
Debbie wears a pair of blue contact lenses and a blonde wig and that is how her appearance has become trademarked. Debbie's been seen in a countless number of poses both on the silver screen, on the PC screens, and even on the smaller phone screens, and she is infamous for her stamina.
Making Do
However, when coming back to her mansion following a tempestuous and unanticipated orgasm on the set of a scene, she is trying to find her spouse. Theon Pinkney is himself an ex-porn actor and current adult film producer.
Debbie discovers that Theon was killed in a hot tub by means of electrocution as he was auditioning for a certain talent. As the debt that Theon had accumulated needs to be paid, Debbie has to figure it all on her lonesome. 47 is another book from Mosley that we hope our readers will pick up as it deserves our recommendation.
---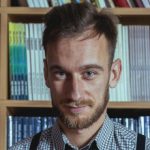 Robert is a science fiction and fantasy geek. (He is also the best looking Ereads writer!) Besides reading and writing, he enjoys sports, cosplay, and good food (don't we all?). Currently works as an accountant (would you believe that?)