Introductions
The name Tana French may or may not be familiar to you, but rest assured she has quietly become an international sensation in the book world over the past few years. If you are already a Tana French fan then stick around, because I may pique your interest in one of her books you've never read before. If you've never heard of her, then get comfortable, because in this article I am going to break down the eight best books by Tana French.
Growing up, French was captivated by writing and acting, but as she got older, she focused more on acting. She trained as a professional actor and has worked in theatre, film and voiceovers. She always loved reading mystery and crime novels and once she was in her 30s, French decided she would try her hand at writing novels.
From Actor To Author
The first book Tana French wrote was In The Woods, the debut novel in her crime fiction series, Dublin Murder Squad. The book rose to international fame and received rave reviews from critics. French has since written six books in the series and two other standalone novels.
French has received several literary awards for her books and the Dublin Murder Squad series was commissioned by the BBC for an eight-episode series, which aired in 2019. This American-Irish author has since settled in Dublin with her husband and two daughters, and continues to work as a novelist.
---
Best Tana French Books
---
A Traumatic Past
This is the first book in the Dublin Murder Squad series, which kicks off in a small Dublin suburb in 1984, when three children don't return home from the woods after dark. The police are called in and a search is organised. Only one of the children, Rob Ryan, is found.
Little Rob was grasping a tree trunk, glued to it in absolute terror. His sneakers were filled with blood, and he had no recollection of what happened. Twenty years later, Rob is now a detective on the Dublin Murder Squad, but he keeps his past carefully hidden.
Reliving The Past
Rob finds himself back in his hometown when a 12-year-old girl is found murdered in the same woods. Rob and his closest friend, Detective Cassie Maddox, become tied up in this case that is eerily similar to Rob's unsolved mystery. Rob now has to rely on blips in his memory if they want any chance of catching the murderer – and also having a shot at figuring out what happened to Rob and his friends all those years ago.
This gripping psychological thriller will have you hooked from the beginning, with characters you'll be invested in. You won't be expecting the ending that's for sure. I would say that this is the best Tana French book to start with. It really gives you an outline of the series' origins and fleshes out the characters.
Take Note
I just want to add that these Tana French books do not need to be read in chronological order. Personally, I prefer to read things in order, but it isn't really necessary! I would just say you should read In The Woods first because then you know how everything started, and it's always nice to have a bit of context.
---
Fresh Start
Second in the Dublin Murder Squad series is one of Tana French's best rated books. This one is all about Detective Cassie Maddox. After her experiences in the previous book Cassie decided to transfer out of the Murder squad. She is traumatised and a little broken after everything that went down. She needs a fresh start.
Cassie has found love with fellow detective Sam O'Neill, and a big theme throughout this book is love – between partners, friends and family. Sam is working a new murder case, and Cassie gets a call from him, asking her to join him at the murder scene. There is something he thinks she needs to see.
Doppelgängers
Cassie is stunned to find out that the dead girl looks exactly like her. As in, she could be her twin sister. Even more shocking is the fact that the girl's ID says her name is Lexie Madison – a name that Cassie used years ago when she was working as an undercover detective.
Without any proper evidence to help solve this case, Cassie's former boss, Frank, has decided there is only one option: Cassie must go undercover in Lexie's place and draw the killer out. Cassie, thrill seeker that she is, enthusiastically accepts the assignment. And what she soon discovers is that there is more to this mystery than anyone could have suspected.
Real Characters
Tana French writes her characters incredibly well, it's no surprise she has so many best novels. They feel so real and Cassie felt like someone I would be best friends with. I became so invested in her story and I could really feel the pain that she was experiencing, because French made it so believable. Not many authors have the ability to do that.
---
The Past
The third book in Tana French's Dublin Murder Squad series is Faithful Place, and it revolves around Frank, Cassie's old boss. In 1985, Frank Mackey was just a 19-year-old boy who had grown up in a poor Dublin suburb. He lived in a tiny flat on Faithful Place with his alcoholic father and nutty mother. Frank always wanted more, which is why he and his girlfriend, Rosie, came up with a plan.
They were going to run away to England together, get married, make money, and no longer live in poverty. But on the night that they were supposed to leave, Rosie doesn't pitch. Frank is heartbroken and assumes that his dysfunctional family is what drove Rosie away. Frank left his home and never went back. Neither did Rosie.
The Present
22 years later, and Frank is the detective that we all (if you've read the first two books) are familiar with. He moved on with his life and he – and everyone else – assumed Rosie had done the same. Until Rosie's suitcase is found in an abandoned house on Faithful Place. It's the only thing that would get Frank to go back there.
Frank is immediately thrust into the dark web of relationships that he left behind. The cops don't want him hanging around and neither do the people of Faithful Place. None of this bothers Frank. He's sticking around until he figures out what happened to Rosie – and he is willing to do whatever it takes.
Something Different
Tana French threw a spanner in the works with this best novel. It's still a murder mystery, but it's more subtle. I would say it's more of a generational family drama, but with a crime fiction twist!
---
Case Of The Year
This is in my top three favourite Tana French books. It follows Mick "Scorcher" Kennedy, another member of the Dublin Murder Squad. Scorcher may be a by the book detective, but he plays hardball, which is how he ends up investigating the biggest case of the year: the murder of a father and his two young children, with the wife in intensive care, fighting for her life.
This triple murder took place in Broken Harbor, one of the "luxury" developments around Ireland that is half-abandoned. The developers pulled out, and the owners are now trapped with half-built houses that have become inhabited by squatters and wild teenagers. Initially, Scorcher thinks this will be an easy solve.
Dark Secrets
The case turns out not to be as open and shut as Scorcher thinks – there are too many things that are unexplainable. Files have been erased from the family's computer, the wife's creepy story of a shadow-like figure somehow slipping through the locked house, the skeletons of small animals… Something just isn't adding up.
Over and above this, Scorcher has his own family history in the neighbourhood. Things that Scorcher thought he had locked away tight and under control. The more Scorcher investigates, the looser those locks become, and even his deepest secrets may be revealed before this case is solved.
Whodunnit?
This book won the Los Angeles Times Book Prize, so it is no surprise that it is one of Tana French's best-selling books. I stayed up so late reading this book because I just couldn't put it down. I've started to realise that with Tana French's most popular books, the interesting part isn't about finding out who committed the crime; it is rather about finding out why and how.
---
Next Up
I'm sure you've noticed by now that I am reviewing these books in the order they were released, but I just want to remind you that you do not have to read these Tana French books in order. Case in point being that this book is dealing with a completely new character! Here we have Detective Stephen Moran, who has been biding his time until he gets a chance to join the Dublin Murder Squad.
What better case to get Stephen on the squad than the one that has just been presented to him? The murder of young boy at a girl's boarding school has remained unsolved for over a year. And then 16-year-old Holly Mackey arrives in Stephen's office with a photo of the boy. The caption on the photo: I KNOW WHO KILLED HIM.
Teenagers Scare The Living…
The case is reopened and Stephen teams up with Detective Antoinette Conway to solve it. All the clues lead back to Holly's close-knit friend group and their rival clique. There is a whole tangled web of relationships between each of these teenage girls and the murdered boy.
What follows is a deep dive into the world of teenage girls – and trust me, that can be a dark place sometimes. Stephen and Antoinette walk a fine line working together, but their partnership started to remind me of Rob and Cassie from In The Woods, so that aspect I really enjoyed!
Guess Who?
All of Tana French's best novels have so much variety, the storylines are never the same. I keep expecting her to run out of ideas and she never does. My favourite part of her books is that I think I know who did it, but then something else is revealed and I second-guess myself. We love an author that keeps us guessing until the end!
---
A Thankless Job
I had to save the best for last in the Tana French Dublin Murder Squad series. Book #6 follows Detectives Antoinette Conway and Stephen Moran, except this time, Antoinette is the star of the show. I was glad to have this duo back, because I loved their dynamic, especially once they found their groove.
Antoinette has reached her breaking point. It's been one case after another, with malicious pranks, harassment and not a single 'thank you' for the work she has done. Sometimes it feels like the only person who sees how hard she works is Stephen.
More Beneath The Surface
Antoinette's latest case seems like a typical lover's quarrel gone wrong. Aislinn Murray is beautiful, blonde and groomed to succeed – and she's dead. Her body is found in her living room where a romantic dinner is set up. There is nothing out of the ordinary here – except for the fact that Antoinette knows Aislinn from somewhere.
The obvious choice would be to arrest Aislinn's boyfriend, but something is holding her back. This case isn't turning out to be as neat as it first seemed. Aislinn's friend is insisting that Aislinn was in danger before she was killed. Antoinette and Stephen keep finding clues that hint at the fact that Aislinn wasn't as perfect as she appeared to be. Is Antoinette being paranoid, or is something else going on?
A Must Read
The book reviews are in and this Tana French book is one of her best. It seems that I am not alone in saying that this book is just fantastic. French includes a bit of everything in this book, with scenes that are creepy, and scenes that are laugh out loud funny. This is one to add to your Tana French book list for sure!
---
Moving On
We are breaking away from the Dublin Murder Squad series with The Searcher. This is Tana French's latest book, having been released in 2020. It is also a crime fiction/mystery novel, but a complete standalone – perfect for anyone wanting to try just one of French's books!
I would definitely recommend this one as it's ranked as one of Tana French's best books. Also based in Ireland, Detective Cal Hooper has retired and moved to a remote village. He's bought a little cottage and the only plans he has is to fix it up, talk a walk in the mountains, and leave his old life behind.
Lethal Instincts
When a local boy goes missing, the brother seeks out Cal for help, and despite his better instincts, Cal can feel the itch coming on again. I guess once a detective, always a detective. No one else in the village, not even the police, seem to care about the missing boy.
Something is not right, and Cal can feel it. He's learnt to trust his gut by now, and the community's reaction to a missing boy is more than a little suspicious. Cal can't just sit by and do nothing – he has to find out what's going on, even if it means bringing trouble right to his own front door.
Backstory
This book starts off a bit slower than French's previous ones, which was a nice change in my opinion. It doesn't immediately start off with the crime in question, but rather delves into Cal's character. This made me take a shine to Cal because I felt like I knew more about him before his investigation started, whereas French's other books you learn about the characters as you go.
---
Happy-Go-Unlucky
Toby is one of those people that seems like he has all the luck in the world. He's handsome, charming, and everything comes easily. With a good job, great friends and amazing girlfriend, Toby is coasting through life in Dublin, not having had many struggles. Everything seems great until that night. The night that Toby's luck runs out.
First, Toby gets into trouble with his boss, which has already left him frazzled. Then, Toby's house is broken into and he is beaten up and left for dead. The police interrogate Toby as if he isn't the victim in this situation, and to really make matters worse, he receives news that his uncle is terminally ill.
Bad To Worse
Toby decides to move into his family's ancestral home and look after his uncle, thinking that a change of scenery will help him adjust to the chaos that is now his life. Toby's girlfriend goes with him and two of his cousins are there as well. Everything seems like it's getting better, until one of the cousins makes a ghastly discovery.
A skull is found at the trunk of the elm tree in the garden, belonging to a young boy that disappeared over twenty years ago. Detectives start sniffing around, and they come to the conclusion that someone in that house must have killed him. Toby's luck has just gone from bad to worse. As the investigation goes on, Toby is faced with the fact that his life isn't what he always thought it was.
Something Different
This book is definitely something different from the other best books by Tana French. The main character isn't a detective, who is already somewhat scarred by life experiences. Toby is instead a happier character who becomes jaded throughout the book as he realises that life isn't always easy. French showed that she is capable of changing things up with this one, and I love when authors try their hand at something new!
---
Final Thoughts
Since 2007 French has been releasing books that have absolutely captivated readers worldwide, and I'm sure I am not alone in saying that I hope she continues to do so. I've looked far and wide and I cannot see anything about Tana French releasing a new book anytime soon, but I am sure she has something in the works! I don't know about you, but I cannot wait to see what French comes up with next!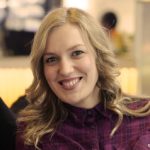 Alissa is an avid reader, blogger, and wannabe writer. (She's a much better cook than a writer actually). Alissa is married, has one human, one feline, and two canine kids. She always looks a mess and never meets a deadline.