Bio
Dave Ramsey was born on the third of September in 1960, in Antioch, Tennessee. He is the host of the nationally-syndicated radio The Money Game along with being a bestselling author. He has helped thousand through Financial Peace University – a financial planning program that spans 12 weeks. He also presents seminars in churches and corporations throughout the country. He holds a degree in finance and in real estate.
Career
Working as a real estate investor, Ramsey built a rental real estate portfolio valued at more than $4 million by 1986. Unfortunately, the bank financing his business was sold to a larger bank, which demanded immediate reimbursement of all of the loans. Being unable to pay, Ramsey filed for bankruptcy.
Ramsey bounced back and began counselling couples at the local church. He attended several workshops, seminars and soon enough thought himself as similarly abled and began working in this field, wanting to help and aid people in their financial endeavors. In 1992, his first book Financial Peace was published. At the moment, Dave lives along with his wife Sharon and his three children in Franklin, Tennessee.
---
Best Dave Ramsey Books
---
Preaching Knowledge
Dave Ramsey's most known writing effort is Total Money Makeover: A Proven Plan for Financial Fitness. It is also widely regarded as Dave Ramsey's best book.
Here bestselling author Ramsey works less as a financial analyst, but more so a preacher and this is part of the appeal of the book and the popularity of his financial advice.
Baby Steps
Essentially, the advice that Ramsey has for his readers is to work hard, to pay whatever it is that you owe and thus stay out of debt. The number one commandment that he has is to pay in cash.
The reader is encouraged to take so-called baby steps, each building on the others.
Save $1,000 as an emergency fund;
Pay off all the debts that you have, from smallest to largest;
Save a larger emergency fund – a three to six one;
Save money for college and pay off your home mortgage;
Intimidating and Difficult
Now, Ramsey is aware that taking these steps and putting them into action can be intimidating and very difficult. To counteract the intimidation of doing the aforementioned things, Ramsey has prepared a large array of personal testimonials from everyday people that have utilized the system he proposes. These same people have become debt free, though even they have had obvious struggles.
Gazelle Intensity
Ramsey suggests that the 'key' is a kind of Gazelle Intensity. That is to live a financial life the way that gazelles survive attacks from cheetahs – by outmaneuvering the assailant and making a run for your life.
---
Fresh Chapters
Financial Peace Revisited is an updated, expanded version of the very first book published in 1992 by Ramsey. While the first edition was concerned exclusively with topics around overcoming debt and managing your personal finances, this one features fresh, new chapters on the relationship between matters of money and of family.
Covering the Basics
When speaking of issues about money and solving them, Ramsey is probably the most insightful person you can learned from. After all, he'd made and lost a sizeable fortune all by age 30, and then even bounced back on his feet.
The direct, straightforward advice and guiding that Ramsey gives to his readers covers the basics of having a career – i.e. working extra hard at what you are already good at –, savings – put 10% of the pay you receive, on the side –, investment – invest in the long-term –, spending – live below the income you have.
Fabulous Unity
The new, expanding chapters offer financial advice for single people, for spouses and parents. Ramsey argues that if partners in a relationship can agree on money matters, they will have a kind of 'fabulous unity' between themselves.
The book is made up of 37 'Peace Puppies' –steps to be taken –, each requiring the completion of the one before, so as to ensure the highest financial success. A very close second to the best Dave Ramsey book.
---
Diversity
The third entry among our list of Dave's best books is his EtnreLeadership: 20 Years of Practical Business Wisdom from the Trenches. Probably the most diverse book that Dave has ever written as he usually spends his time hammering home points about how to get your financially safe.
Best Ever
Even so, Dave's EntreLeadership is regarded as one of the best books, ever, about entrepreneurship. Starting a discourse or even a dialogue about entrepreneurship can be a difficult one, as it's singularly problematic having to tell someone how to have their idea develop. But if anyone can do it properly, Dave is the man for the job.
Dave's idea is that to be an entrepreneur, you must first be a real leader. If a business is only a side gig for the businessman, it'll never set off. Even if you spend all your efforts at making it work, there are no guarantees. Without leadership skills, it most certainly won't occur.
Massive Difference
Being an entrepreneur and being a leader is innately associated, and the two roles help each other by filling each other's gaps. Most essentially, Ramsey says that there is a giant difference between a dreamer and an entrepreneur. A dreamer isn't really concerned with the work needed to make the dream come true, while that is just what the entrepreneur is most efficient at doing.
The most worthwhile read by Ramsey for anyone, not just people seeking to get their financials set up, or building a new business.
---
How Money Works
Dave Ramsey's Complete Guide to Money: The Handbook of Financial Peace University is the most fundamental basis of all the seminars that Dave's Financial Peace University proposes and promotes. The book was made and written to teach you how money is used and how, as plainly as it might seem, money works.
Tips and Tricks
The book is filled with interesting, helpful tips and information on topics like savings, budgeting, dumping debts, understanding how credit cards work and what they mean for you, insurance, buying bargains, decisions, and such.
All of the various topics unaddressed by other financial experts are noted duly and elaborated on here by Dave, and all nooks and crannies are mentioned, explained and present so as to be understood by the reader. Be it planning for retirement, college, extra job, mortgages, etc.
Being Generous
The book and the larger discussion comes to an end with Ramsey talking about the power of being generous. The Bible and what it has to say on the topic of being a virtuous and generous person is mentioned. Dave wants to get people to the point where they 'give like no one else.'
So as to have all of this accurately presented to the casual reader, Ramsey uses an eight-step process covering anything you might need to get the full picture on money management.
---
Importance of Money
Dave Ramsey isn't only concerned with teaching adults and college students about the importance of money.
Children, be it sooner or later, would need to learn about how paramount money is regarded by people of all ages, and Dave is here and very willing to offer his advice accumulated through the decades of his life, even prior to his business years, to even the youngest.
7 Book Series
Dave made Life Lessons with Junior and seven-book series.
Adventures in Space: Junior finds Contentment. A very pleasant read, as Dave teaches children of the importance of finding happiness and being content with what you already have, rather than coveting more and more.
The Super Red Racer: Junior Discovers Work. This book follows Junior and his discovery of how if you work hard enough for the things you want, you can receive the monetary influence needed so as to get it. Children love it.
Careless at the Carnival: Junior Discovers Spending. This story follows a small group of children going to a carnival with 3 envelopes with money inside, each. When the money in that envelope is spent, you are supposed to stop. But, obviously, the children don't. They find out the hard way what occurs when you don't regard with reverence the purpose of the envelopes.
The Big Birthday Surprise: Junior Discovers Giving. Probably the most heartfelt book in this series. Junior is concerned and only interested in money, but learns how nice it can feel to give to those that don't have as much.
Battle of the Chores: Junior Discovers Debt. Junior is taught that being in debt is not exactly a fun time. This story shows to kids the value of working for money and what the disadvantages of borrowing money are.
My Fantastic Fieldtrip: Junior Discovers Saving. Junior learns how saving money for something in the long term can be useful, and not just spending it left and right.
A Special Thank You: Junior Discovers Integrity. A great introduction for children about the importance of moral integrity, while not dabbling in any particular faith. Dave only speaks about what is the right thing to do, and what is the wrong, thus educating children properly.
---
A Different Approach To Money
This latest book from Dave Ramsey is one that he actually wrote with his daughter, Rachel Cruze. This is the perfect read for anyone wanting to learn how to teach their children about how to manage money – or to give to your children to read for themselves. And don't worry, this isn't your same old, boring book about finances.
Ramsey and Cruze take a slightly different approach which made this way more interesting to read in that they shared personal family stories. They take a no-nonsense approach when it comes to money, but the personal anecdotes make it highly entertaining. It allows you to look at the concepts they are sharing in context. It's not just a book saying, "do this and don't do this", which I think makes it way more digestible.
Money Lessons
Ramsey and Cruze take a common-sense approach when teaching strategies around money, which is very helpful considering we live in debt-crazed world. They cover lessons such as where money comes from, what debt is and how to avoid it, how to save and spend your money, the value of hard work, paying cash for college, and living responsibly.
I feel like this book is perfect for any and all ages to be honest, you can never be too old to learn a few new tricks! There is only so much we learn in school about managing money, so I actually enjoyed reading this one because it taught me a few things. There are so many great lessons to take away from this book, so do yourself a favor and give it a bash!
---
The Ten Keys To Wealth
Who better to get financial advice from than the expert himself, Dave Ramsey? Although this book was released back in 1999, it is to this day still ranked as one of the best books about money, so you can be assured that Dave Ramsey knows what he is talking about.
In this book, Ramsey shares the ten keys to building wealth while also creating a successful and united family. He draws on his years of experience working with not only families, but also corporate employees. These ten keys that he posits for financial peace are things such as patience, discipline, goals, and giving back to the community.
Get Involved
Ramsey tells us that using these ten key steps is essential in creating a prosperous and debt-free life, and by the end of this book you will have learnt many things. From how to create a budget that fits your income and creates your wealth, how finance and romance are linked, to how you can ensure that you are wealthy when you retire.
What makes this book so easy to read (and learn from) are the case histories that Ramsey shares. He does what he does best, not just by stating that this is how to do it, but by giving you funny anecdotes and real-life examples. There are also quizzes and worksheets so that you can actually get involved in the book and put his words into practice!
---
Must-Read
Dave Ramsey is one of the best writers in the financial genre, and as such his books are very profound. Any book written by Dave, even the seminars he hosts, are worth spending money for, as he will be the first to tell you. Promptly, you'll learn how to exactly spend your money.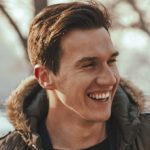 Michael is a graduate of cultural studies and history. He enjoys a good bottle of wine and (surprise, surprise) reading. As a small-town librarian, he is currently relishing the silence and peaceful atmosphere that is prevailing.