Bio
Ziglar, also known as Hilary Hinton, was an outstanding salesman, author, motivational speaker, and more during his life which lasted from 1926 to 2012. He was born in Alabama and was the 10th out of 12 children.
Success
Before dying in 2012, Ziglar was worth around 15 million dollars which is why many haven't thought twice about taking his advice from many of his stage appearances as a speaker. Many of the best Zig Ziglar books will surprise you with the amount of knowledge they can deliver related to leading a happy life.
---
Best Zig Ziglar Books
---
Career
During his life, Zig managed to write over 30 books in which he explains, motivates, and discusses the path to success and fulfillment in life. Some of Zig's most popular works include Over The Top, See You at the Top, Born to Win, Selling 101, and many more. What you are about to see here are some of the best-selling Ziglar books and ones that hold value.
---
Winning Strategies
Here is a must-read book by Zig that is perfect for anyone looking for the motivation and inspiration to get to the top. This road can be a very difficult one but Zig also states that it is also a very exciting and fun journey in life.
Many of his winning strategies and tips are laid across this book and there is a lot of life-changing material inside to get you pumped up and prepared for what is about to come. Ziglar believed a lot in preparing for everything, living a healthy life, having amazing relationships with friends and family as having to constantly worry about this will impact your goals and dreams in life.
Zig's Advice
The reason that this is one of the best Ziglar books out there is that you get a thorough and detailed explanation of what you should do to make the process easier and more straightforward. Following this man's advice can be seriously life-changing and it has been for many. One of Zig's tips you will find inside is his belief in preparation and planning for everything.
Once you have a solid plan of what you want to do, following this plan is the next step to success. Planning and setting goals is something you will read about a lot in the book and since Zig is writing after a lifetime of success, it would be wise to listen to him.
---
Best-Seller
See You at the Top is probably one of the biggest best-selling books by Zig Ziglar you will find and this is actually the 25th-anniversary edition. This title has sold over a million hardcover copies, bringing wonderful changes to so many people, inspiring and showing them the way to succeed and reach the top.
The point of this book is not to make you believe that life is just about getting to the top, but learning about the value of effort, helping others, not to fear failure, doing good, and so much more that you will discover for yourself.
Lessons to Learn
What you can expect this book to show you is a lot of valuable and priceless information that is going to help you reach the top the right way. By helping others and in return, getting satisfaction and lifelong relationships that will only bring you good. One of the first and most important lessons you can learn from this, and many other Zig Ziglar best-selling books, is the true value of effort.
It's hard to lose after knowing that you've given it your all and loved what you were doing. Understanding this is the first step to reaching the top. Other than that, there is a lot of content on helping others, setting goals and priorities, getting motivated, doing good, believing in what you are doing, and lots more.
---
Saying "Yes"
Although Zig was a very successful salesperson, he understood that selling wasn't only done in business, but in every aspect of life. Everyone sells something! Teachers sell their lectures to students, you sell your services to your job and expertise to clients, and so on. It's important to learn the best techniques for closing deals if you want to see more success in life as well as business.
Lucky for you, many of Zig Ziglar's best books offer this benefit and this particular book couldn't be more promising. Zig explains how to make people say yes, how to convince them without lying or offering misleading information about products, services, or anything. He was a humble man who believed in doing good and providing value which is the main point of this piece.
What You Will Learn
The book is packed with a ton of information on what it takes to get clients and close sales, strategies on how the entire process should go, examples of real-life situations that are sure to make you understand everything better, and so much more.
On top of all that, you have over 100 successful closing ideas and examples with many types of persuasion. Also inside are over 700 unique questions that tell you what you need to ask and not overlook. Zig was very good at his job and now it's your turn to learn from the best of Zig Ziglar and see what works.
---
Powerful Message
If you were ever asked "what do you want most in life?", you'd probably say to be happy, healthy, and relatively wealthy, right? Well, this is what most people say and want. This is also exactly what Ziglar is trying to encourage people to achieve by delivering powerful messages and showing the way to many.
He is amazing at pushing people to achieve greatness, he was a motivational speaker after all. If you want more proof of this man's skill and ability, checking out his list of clients ranging from anything from small businesses to fortune 500 companies will probably give you the satisfaction and confidence you are seeking.
Benefits of His Lessons
Zig's attention to his clients, to satisfying everyone with quality and his time has always been rewarded and many who have taken the time to put the steps in this book to action have never looked back. In fact, Over the Top might be one of the best small business books by Zig Ziglar that you can ever read if you want to take your business to the next level.
The reason this book managed to help so many people is that Zig has explained everything very elegantly and simply. He has created steps for everyone to do, steps that he once did himself, steps that seem very doable once you actually take the time and put in the effort. Nothing is possible unless you do it and that's what you need to keep in mind to succeed.
---
Dealing With Customers
Learning how to sell is a major process that most of the best Zig Ziglar books are trying to teach those who read his books. Similar to Ziglar's Secrets of Closing the Sale, this book is all about how to sell but it has a bit more to it in terms of more detailed explanations and more processes of selling involved.
The book features tips and tricks on how to get leads and clients, not just how to close them. Also featured is how to deal with all types of customers such as what actions to take with an angry customer. Let's face it, even if you give away your product or service for free, there are still those angry people who find a way and something to complain about.
Perfect for Small Businesses
Selling 101 happens to be the best Zig Ziglar book for small businesses as the tips and tricks inside are perfect for a business that hasn't gotten globally successful yet.
It's perfect for those looking to get more leads and with that, more sales. It's perfect for learning how to deal with customers, how to create loyal customers who come back, and generally how to grow and scale after that.
---
Qualities of Success
Ziglar's How to Stay Motivated series includes three books that help everyone manage to keep going and find motivation even when things become tough. There are many qualities and skills that these three books will cover and teach you. You also get to learn very important features that you must know to grow.
This is the first book of the series and what it focuses on is teaching and helping you improve the following 4 areas of your life: abilities, skills, qualities, and attitudes. The book is designed to assure you obtain growth until you reach the top and never stop growing even then by making sure you perfect and hone these critical areas. This is something that many of the best Zig Ziglar books will try to make you achieve.
How to Stay Motivated
The second book of the series bears the same name as the series itself and what you can expect to discover in this book is more helpful tips and lessons on improving the quality of your life and business career. This includes learning how to become a great leader, how to reposition when needed, tips on personal growth, and more.
The Goals Program
The final one of the series is called The Goals Program, and this is the final step to making sure you never lack motivation and always have something to look forward to, something to achieve, and something to make you happier at the end of the day.
It's a crash course on how and why to set goals. Everything you need to learn on how to become more productive and achieve more is here. These three are among the top Zig Ziglar books you want to read if you want to achieve more with your life and career.
---
Taking Action
If there is something that this man knows more than anything is how to sell and how to get everyone motivated. This Ziglar books list is filled with books that help teach and deliver just that and this one is by far the most exciting yet.
Better Than Good is a book that has the power to motivate anyone to take action and do what they have always been wanting to do, to achieve their ultimate goals, and to reach success in any area of life. What else can you expect for a man who loves God, believes in good over evil, and has worked hard his entire life to share his knowledge and happiness with others?
Impact of This Book
What this book can do for you, and what it has already done for many others, is simply help you learn a few things that are not just going to help you in your current situation or for a project, but assist in making your entire future brighter, filled with more happiness, motivation, and success.
This is the ultimate goal with most of Ziglar's books, to deliver knowledge and help others achieve greatness. There is a lot of religion involved here which always helps people not lose hope and motivate themselves. If you have ever asked yourself "how can I live a better life?" then this book is perfect for you.
---
Exciting
This might be one of the most exciting books that Zig has ever written and it's set to bring you a ton of value for each day of the year. The book offers some of the best Zig Ziglar quotes and insights and it's meant to be read one page per day for an entire year.
Inspiration and Motivation
What you can expect from this interesting book is a lot of inspirational, motivational, and original thoughts by a man who has achieved so much in life, someone who has spoken on the same stage as Presidents Bush, Reagan, and Ford, someone who has sold millions of copies of his books, inspired millions of people to achieve greatness, and the list simply goes on.
---
Life Worth Living
For anyone who is trying to make sense of what life has put them through and loves reading books on that matter, this might be one of the best Zig Ziglar books just for you. Embrace the Struggle is a book by this famous motivational speaker that always knows how to cheer you up and remind you that you can always do better and achieve anything.
Well, this book is with the same intent. Zig tries to teach his readers that life is still worth living even on its own terms. Everyone has been in a situation where they have thought that it simply isn't fair. Getting bad news despite being a humble and good person isn't fair, having an accident while being careful isn't fair but it's also something that you have no control over.
Ziglar's Message
Zig wants everyone to think positively like him, to embrace and accept anything that happens and simply move on. You will get to know Ziglar so much better through this book and find out what exactly makes this great man tick.
One of the most inspiring and valuable things you will see in this book is the real examples that Zig mentions about people who made it through some very difficult times simply by applying what he is trying to teach us. By implementing his principles in your life, you can achieve anything and overcome everything.
---
People Skills
Top Performance is a book filled with priceless knowledge and insights, statistics, and much more that is going to help anyone who reads greatly improve anything they set their mind to. Also, it is the last book from our most popular Zig Ziglar books list. This is a book that is going to teach you and help you improve your people skills.
Zig has stated that 85% of people's success is based on whether you have the right people skills and communication skills. Being able to hit it off with people is crucial in the business world and many other fields as well. You are going to learn some amazing tips for how you can develop the skills to become more desirable and let other people listen to you and what you have to say.
How Can You Achieve This?
This is crucial if you want to grow and develop excellence in yourself and others. By learning how to let others express their desires and achieve greatness, you are becoming one step closer to achieving it yourself.
What's really exciting about this book is the fact that it is filled with tons of practical information and guides on how to achieve and perfect this skill. It also includes real-life case studies of how a process like this goes.
Perfect Test
It's perfect to test on coworkers, supervisors, bosses, and more. If you aren't sure about this from our Zig Ziglar book reviews then simply see for yourself. You will be surprised by the amount of priceless information you can find.
---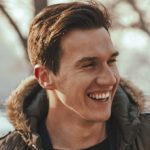 Michael is a graduate of cultural studies and history. He enjoys a good bottle of wine and (surprise, surprise) reading. As a small-town librarian, he is currently relishing the silence and peaceful atmosphere that is prevailing.