Bio
Anthony Jay Robbins was born on the 29th of February, in the year of 1960, in North Hollywood, California, United States of America. Anthony was actually born as Anthony J. Maharovic, though he eventually ended up changing his name to the one he is famous for. Robbins is a prominent American writer, a life coach, a motivational speaker, and, above all else, a philanthropist.
Life
Robbins was the firstborn of his parents, who also had two other children. The pair divorced when Anthony was a mere seven years old. Anthony's mother ended up remarrying multiple times. One of her spouses was Jim Robbins, an ex-pro baseball player, who when Anthony turned twelve legally adopted him.
---
Best Tony Robbins Books
---
Self-Made Man
Anthony, when in high school, seemingly out of the blue had a notable growth spurt, which was later revealed to be a tumor. When only seventeen, Anthony ran away from home, never to come back. He worked as a janitor, did not go to University, but he did not waver nor falter and he has gotten to where he is at with his own two hands. With that all noted, we can now take a look at our Tony Robbins book reviews.
---
Becoming Better
Unlimited Power is largely looked at as one of the greatest factors that contributed to Robbins' launch into superstardom. It is a hair under four-hundred-and-fifty pages, but it is brimming with the knowledge that Robbins is known for.
It has not happened a mere once or twice in our lives, but oftentimes it is a daily thought that comes up: we want to become better, to shed a certain skin that's detrimental to us, and to get ahold of the life we're living and make it subject to our desires.
How Do We Improve Ourselves?
Hell, Robbins might just be the person to whom these kinds of thoughts were the norm. However, Robbins seized his life in his own hands and commanded it as he wanted, and here with Unlimited Power, he is teaching us his tricks.
What Robbins attributes as one of the most basic and most helpful things that led to the success he has achieved and enjoyed is something referred to as Neuro-Linguistic Programming or NLP, for short. Robbins was not so lucky to go to college, he was scarcely a scholar, but he took command of his life by way of teaching himself the techniques from NLP and this is where his Neuroassociative Conditioning technique stems from.
Why Is Motivation so Paramount?
The power that the title implies is that of one's own mind, one's own belief, and one's own will. But, if all it takes is a little bit of toil, sweat, frustration, tears, and even blood, then why aren't more people as successful as Tony? That is, in fact, where the aspect of motivation and consistency comes in and these are not trite matters at all.
Robbins, himself, has noted that a mere tenth of those that purchase his materials get through the whole way. This isn't to say that a tenth of the buyers follow through with all that he asks of them, but that a mere tenth have the concentration to finish the length of the materials, be it books or CDs.
Just a Small Part
This speaks loudly about the motivation missing, and this is only a small part of the whole that Robbins discusses in his terrific book. Let's now move further with our Robbins books list.
---
Market Corrections
A very recent release from Robbins is his 2017 book titled Unshakeable: Your Financial Freedom Playbook. This one of the best-selling Tony Robbins books is a bit over two-hundred-and-fifty pages, yet the knowledge therein is indispensable for anyone looking to get to the finish line of financial liberty.
A concept or a notion that has persisted over the years, decades, and even centuries, is that of the Market being correction or, in turn, correcting itself. These corrections are not arbitrary but are continuous and perpetual.
Fairly Common
In the past three decades, there have been more than two dozen such corrections, yet not a single guideline, a plan, or a strategy on how not merely to weather their storm, but also to take advantage of those opportunities to the best of one's ability. Well, here we are with one of Robbins' best books!
The specific guide that Robbins promotes has to do with securing the investments that one has made all the while proliferating one's wealth and not backing down one bit. Robbins is not afraid to get technical, but even his most abstruse writings are easy to understand for the layman. This is why Tony is so loved by his fans and followers; he gets the job done without too much of a hassle.
The Psychology of Financing
Over time, Robbins has always succeeded in keeping his wealth not just intact, but also in a state of constant proliferation. In this book, Tony discusses just what the particulars are and how one can adapt them to one's needs, situation, and necessities.
One aspect that Tony discusses is that of confirmation bias. A confirmation bias is the concept that we are only searching for the verification of that which we want to be true; we are all guilty of this, one way or the other.
Faults and Drawbacks
When we research something that we want to buy, we oftentimes only search for the reviews that praise it and ignore those that constructively speak of the faults, drawbacks, and possible detriments. Of course, Tony speaks much more broadly and his keen sense of writing cannot be emulated. One could call this the best Tony Robbins book and one would not be far off from the truth.
---
Indispensable Read
MONEY Master the Game is one of Tony Robbins' books on finance and without a doubt an indispensable read that we cannot recommend just enough.
It is stock full of insight, knowledge, tidbits, tips, guides, steps, and everything in between that one could want for the sake of financial freedom. It was published in the year of 2014 and is a nearly six-hundred-page book that we can't wait to talk about. The best Tony Robbins quotes can be found right here, as well.
What Is The Book All About?
Now, when the Fortune 500 queen Oprah Winfrey, herself, thinks of you highly, nearly five million people have come out specifically to listen to you, and your works are available in some hundred countries around the world, you probably know what you are talking about. The topic in hand is how to get to the point of financial security and freedom not just for ourselves, but also for those that we care about.
These aren't just assessments, assertions, or statements that Tony conjectures without appropriate sense, but they are based on the exceptionally lengthy research, the interviews, and his own experience regarding economic liberty.
Easy to Understand
Something, that Robbins does expertly is, blend metaphors and analogies in such a way so as to make his writing and reasoning understandable and available to the general audience. There are just seven, in total, steps that Tony promotes, encourages, and, frankly, enlightens us with.
Without a doubt, finances, how we spend our money, how we invest, and such, are frightening and unsettling things to think about. There are very few people who enter their twenties with knowledge of dollar-cost averaging, of how to be careful of debt, mortgages, arbitrage, 401Ks, etc. But these are things that can be learned and with the help of Robbins, you are sure to do just that.
Importance of Giving
However, Tony also discusses what the point of living is, and that is giving. Financial liberty is a dream of many, but if you have to alienate everyone, or be a crude person, then what is the meaning of this so-called freedom? This right here is one of Tony Robbins' money books that we wholeheartedly recommend our readers pick up as soon as possible.
---
Heartfelt
Notes from a Friend is a 1995 book and one of Tony Robbins' bestsellers. It is a light read, merely one-hundred-and-ten or so pages, and it surely won't take a long time to pick up and finish. However, it also stands as one of his most heartfelt works, and, appropriately, it is the best of Tony Robbins out there.
Notes from a Friend is a book that Robbins actually published by his lonesome and proceeded to hand it out to a multitude – in the thousands – of people that he met as part of his Basket Brigade. It does not take a genius to figure out how and why this book has proved so paramount to the successes of so many people, especially those that were down and out.
What Is The Book About?
As the title surely implies, Robbins here acts as the friend to all those willing to pick up this wonderful, pleasant read and devote themselves to understanding the contents therein. It is a simple gesture, a sincere, and candid attempt to be the friend of those in need; in need of inspiration, in need of help, in need of words of wisdom, or just a sense of belonging. Robbins' heart, as we say, must be an enormous one with how touching his words here are.
Focus on the "Now"
It isn't just a book of Tony repeating himself and becoming redundant; it spends time showing how positive change happens in the now, not in the future; what happens in the future is the realization of this change.
There aren't awfully obscure or oblique attempts to blindside the readers into thinking something, but an honesty fulfilled that Robbins grants us, the readers. This is a book that we hope the reader will pick up based upon our kind, apt words. It rightfully belongs among Tony Robbins' best books.
---
Unique Aspect
Among Tony Robbins' recommended books that we have here, it would be a genuinely empty space if we were not to include Giant Steps: Small Changes to Make a Big Difference. It came out in the year of 1994 and acts as a sort of accompanying book to another great Robbins book.
A special and unique aspect of Robbins' writing is how each book can touch upon similar themes, yet the ways these themes are incorporated, blended, and masterfully realized are so diverse and grant such a sense of novelty.
Absolute Pleasure
It is nothing short of an amazing book that we've had the pleasure of reading, as all of them are. Our economic situation, our state of health, our mental health, emotions, and even our relationships are the topic that Robbins discusses right here in the style that only he can pull off.
We see, investing doesn't only imply to money, but also to ourselves, to others, and, above all else, to the ephemeral, the transitory, and the fleeting, yet iron-clad time. The writing here is in the manner of a daily reader, as the peculiar blending of notions, ideas, and of positive actions are set out for us.
Different Style
While one might not be used to the style right here, it doesn't take long to get used to it, and even to depend on it. Accordingly, the book isn't here just to be read in a single or even in the single-digit sittings. It is a book to come back to, to ruminate, to think about, to not forget, but to reminisce even while reading it.
Why You Should Read This Book First?
Giant Steps can be viewed as a conglomerate or a touching-on of the many themes that Robbins has been fond of in all of his works. Here they are fulfilled because they are viewed in relation to each other, not just as a difference between two different books, but the sections, themselves, expertly speak of the financial as of the emotional, in tandem of the mental. Truly, one of the top Tony Robbins books.
---
Modern
This 2013 book from Robbins is an update to his 1992 book, equally as wonderful, Awaken the Giant. Re-Awaken the Giant is a mere one-hundred pages and we chose it because it is a bit more modern.
It's also a bit more in line with the current situation of not just Tony, but is also timely in terms of the world in general. That said, Re-Awaken the Giant Within and its 1992 counterpart are both worthy of being called the best Tony Robbins books.
The Difference
When Awaken the Giant found itself on the bookshelves, it signaled a revolution of a sort. A call to change, to transcendence, and to a metamorphosis. Your goals will always be there, but your means won't.
Taking immediate action and positive movement towards their achievement is what one needs to do and one must do this without a second thought. Settling down for something that is beneath a life transcended and exceptional is what one will abhor for the rest of one's life.
Crushing the Obstacles
In Re-Awaken the Giant, the insights are taken out from the original – for instance, how to crush one's obstacles, how pain and pleasure mold that which we refer to as fate, how one's own sense of value will determine what one achieves, among plenty others – and they are blended with timely, appropriate, and modern ones.
If we ever faltered from our belief in Robbins, then Re-Awaken the Giant shows us that he can still do what he does best: help us. We said it once, we'll say it again: this is one of the best Tony Robbins books to read and we're sure of it.
There's More
Other books by Robbins that we encourage our readers to pick up are Awaken the Giant, Personal Power and its sequel, and Lessons in Mastery.
---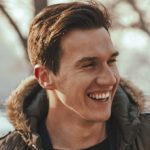 Michael is a graduate of cultural studies and history. He enjoys a good bottle of wine and (surprise, surprise) reading. As a small-town librarian, he is currently relishing the silence and peaceful atmosphere that is prevailing.