Bio
Malcolm Gladwell is an excellent writer who tends to focus more on the social sciences and topics regarding psychology, sociology, and social psychology. He is a person who loves researching how we think and behave as individuals and in a society that is firmly presented in his books.
Education
Malcolm's life in the education sector wasn't that good as he didn't have the best grades and wasn't interested in studying academically in general. Having decided to not do the whole college thing, Malcolm was dedicated to pursuing a career in advertising, but after being rejected by every single agency he applied to, he eventually accepted a job as a journalist.
---
Best Malcolm Gladwell Books
---
Career
Luck or not, that was the start of his fruitful new career. You will find that his books are focused on everyday things we as people experience in a society and that his conclusions are based on his own research about them, as well as learning about some amazing ways to achieve success. Here are our favorite picks for our best books by Malcolm Gladwell list.
---
Tipping Point
Have you ever done something in life where it seemed like it's not working and it's pointless until that one magic moment when everything suddenly turns around and starts working amazingly?
Well, that's the topic that Malcolm is discussing in this book, so get ready to hear some of his amazing conclusions about this and how he feels about that magic moment.
Personality Types
In The Tipping Point, Gladwell thoroughly analyzes this phenomenon regarding various topics such as fashion, tech, commerce, politics, crime rates, to discover what is that magical tipping point moment that changes everything. Going in deeper, Malcolm lets us read about certain personality types that he finds are the major influencers for this phenomenon and analyzes further into their own behaviors and characteristics.
Idea Epidemics
In his quest to unravel the mysteries of what makes an idea so infectious that it spreads as quickly as a disease epidemic, he visits a few places like a religious commune, a successful tech company, and one of the world's most successful people to show us how these idea epidemics grow so fast and with outstanding volume.
Powerful Insight
The content of this book holds powerful insight about this part of our social system as it does occupy a large chunk of it and most people depend on this phenomenon in order for their lives to change for the better. Be sure to give it a read and find out what amazing conclusions Malcolm has found from his quest.
---
Most Successful People
Oh, this is definitely a story that every person who wants to understand what it takes to achieve greatness and to make their dreams come true. In this book, lies valuable knowledge that Malcolm has researched for some time about some of the world's most successful people in different fields.
Achieve Anything
He describes to us what it takes for someone to achieve anything they set their mind to and not to give up. He talks about important facts like when we look at successful people we look at what they are like, what they do now, how they behave now, and how their successful lifestyle currently is.
Gladwell mentions that a very important thing we miss is to think about and ask how their lives were before this fame and success, what they did daily to achieve it, how they behaved then, where do they come from, what was the motivation that made them pull through, and so much more.
Learning the Habits
When you think about it, he is making a lot of sense when he says that we need to focus on learning their habits before this lifestyle and not their current ones, because, let's face it, their lives a very different than the ones before.
His research about this topic definitely has powerful insight on how to help people achieve their dreams and it takes serious commitment, sacrifices, hard work, and maybe most important of all, never giving up! Thanks to the value that this book holds, it has earned its spot on any list about the best books by Malcolm Gladwell.
---
Decision Making
Here is another book that has the potential of changing people's lives for the better. A book that discusses the topic of decision making, how to make the best one, the fastest one, the one with the most potential to win and so on.
It's a book, that when really understood what it means, will make sure to change the way you think and make decisions for the better. It will make that processes way easier and simpler than you already think it is.
Important Process
People are saying that Malcolm has even managed to revolutionize the way people think with this book and that it truly holds valuable information about this very important process in our lives. The main thing to understand is that it can even be described as a process of thinking without thinking. What this means is that people who have perfected this technique have made this type of decision making a habit and do it without breaking a sweat.
He focuses on answering questions that we all have such as why are some people so good at making decisions that always turn out great for them and others have a tendency to always mess up when it comes to making the right decision, or how come some people can follow their instincts and win while others always make errors and screw up.
Special People
Malcolm introduces us to a few people that he has studied who are great at thinking without thinking such as a famous psychologist who has figured out how to predict whether a marriage will work in just a few minutes of observing the couple, an antiquities expert who can immediately spot a fake just by looking at it and analyzing some key components at a glance, and more.
Amazing Potential
Thanks to the amazing potential this book has on improving people's lives, it surely deserves to be among the other choices on this list about the best books by Malcolm Gladwell.
---
Achieve Success
Gladwell is an author who truly knows a lot in his field of expertise as we have seen from his many other books like The Tipping Point when he talks about some very logical facts and advice on how to achieve the success we desire. Most of his books focus on that and to help us improve our lives.
This one is also based on helping the readers, but it focuses on helping us understand how the weak can defeat the strong, how they can catch up to them, level with them, and eventually come out on top.
Weak Versus Strong
No matter what topic we talk about, there are always the weak ones and those who are on top of everything, control a lot and make all the decisions. Malcolm draws valuable information from examples from many fields such as sports, culture, top-notch psychology, and many characters from around the world who are known by many and looked up to by most that will definitely help his readers understand what he is talking about.
---
Tips and Tricks
This book may be one of his best that holds tons of examples and stories about people who have made it in this world and are willing to share tips and tricks to help anyone who reads it get educated in that area.
Priceless Examples
Some of those priceless examples include the story of the inventor of the birth control pill, Ron Popeil and his irreplaceable knowledge of direct marketing and selling simply anything, even the dog whisperer who can calm even the most savage of animals with only a slight touch of his hand, and many more exciting people and their success stories.
Important Factors
In What the Dog Saw and Other Adventures, Malcolm explores and discusses a lot of important factors such as intelligence tests and ethnic profiling about these people to better describe to us why they achieved what they achieved. We can finally learn what is that special thing that made every employer in Silicon Valley fight over the same college graduate and so on.
Change Your Life
Chances of us getting the choices wrong in our list about the best books by Malcolm Gladwell are slim as we have seen many people talk about these books and how they manage to change their lives for the better with making the people think differently in a manner of being focused on succeeding in everything they set their minds to. Gladwell sure knows how to inspire people and if you need some of that, then check out these books.
---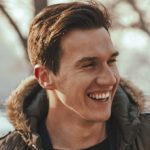 Michael is a graduate of cultural studies and history. He enjoys a good bottle of wine and (surprise, surprise) reading. As a small-town librarian, he is currently relishing the silence and peaceful atmosphere that is prevailing.