Bio
If you want to learn a thing or two about money in general, and finances, then Michael Lewis is the perfect author to teach it to you.
Journalism
He is a best-selling author as well as an American financial journalist who writes non-fiction books which means that he is telling stories based on real people and real events so that you can learn from them and be at ease with the fact that success is just around the corner.
---
Best Michael Lewis Books
---
Education
An interesting fact about Michael is that he actually studied art history at first. He got his bachelor's degree at Princeton University and later became a member of the Ivy Club. He made it known that he has ambitions to become an art historian but all of that was left behind when he realized that there are actually not many jobs in that field and the very few ones that were available, were paid very little.
Career
Having that chapter of his life put aside, Michael enrolled in the London School of Economics and after graduation, he was hired by the Salomon Brothers. The rest is history! Thanks to his great financial education he has written close to twenty books of which three have been made into thrilling movies. Let's find out which we believe to be the best books from Michael Lewis.
---
Low Budget
This is one of the three books that actually witnessed being produced as a movie thanks to the very interesting story that Michael has written regarding the game of baseball. The story is one of baseball manager Billy Beane who wanted to win in the Major Leagues but had a very, very small budget.
Of course, everyone knows that the best players have the highest chance of winning games, but those players are also the most expensive ones and they were out of the question due to his significantly low budget.
Tons of Data
Having ruled out the best highly athletic heavy hitters in the world, they turn back to what they know, they analyze massive amounts of statistic data and come to a conclusion that they can achieve their goal with more affordable methods such as hitters with high on-base percentage and pitchers who get lots of ground outs.
Being certain about this information, Billy does what no one else dared and builds winning teams of young and affordable players and inexpensive castoff veterans that he carefully picks out.
Priceless Information
Lewis himself was in on everything and every decision. It was a tough battle acquiring every player they set off for but they did it. Aside from being a great book about baseball that tells a different story than playing the game itself, it also has a lot of unique and interesting characters inside.
Michael has done a great job of putting together priceless information and making sure it fits well as a nice story that everyone would enjoy reading, especially big baseball fans.
---
Stock Market Crash
This is another book that got adapted to a great movie that featured some amazing actors like Brad Pitt, Christian Bale, Melissa Leo, Ryan Gosling, and more. It's another story about finances that also has some thrilling parts to it as it tells an amazing tale of the stock market crash in 2008.
Year Before
This is among the best books from Michael Lewis as he gives us an inside look of what actually happened before the crash was made public. By then, he refers to it as old news as he lets the readers know that the real crash, the silent crash actually started one year before.
Financial Experts
That crash took place in bizarre feeders markets where the sun doesn't shine. He introduces us, the readers, to some outstanding characters who are amazing financial experts who actually figured out what was about to happen. A thrilling story this is indeed, as a lot of things happen in it that make us keep reading and reading.
Sheer Chaos
You will have no trouble imagining the chaos that is going on in this book as Lewis has done a wonderful job of describing every detail about the jobs that these people are doing. All of the financial experts out there and those of you who are fascinated by the financial world will definitely have a blast with the story in The Big Short.
---
Inspiration and Motivation
The Blind Side is another great book from Michael Lewis that is related to sports. The story is one that holds great inspiration and motivation for anyone who reads it as it is about an aspiring athlete and football player who has a great passion for playing football and desire to succeed.
Michael Oher
However, the boy whose name is Michael Oher has a bit of a rough start to his life as he is the son of a drug addict mother, doesn't know who his father is, when his birthday is and has never been taught how to read or write.
Even with all of these burdens, his passion for football never fades and all it took for his whole life to change was his acceptance by a new family who didn't care about his past or what other people thought or said about him. They believe in Michael and offer him their loving support and whatever he needs to succeed and be happy.
Thick and Thin
That's one part of the story, the other part focuses on the game itself, and about how Michael turns out to be one of the highest-paid athletes to play in the NFL. The story is truly a motivating one as this boy goes through thick and thin to succeed.
His belief was never beaten and in the end, success came his way thanks to his new family who gave him a fighting chance in the world. It's definitely one of Michael Lewis's best books that will inspire any reader.
---
Autobiography
In this book, we take a look at a sort of an autobiography of Michael's early years in his career as an employee at one of the premium investment firms of Wall Street, Salomon Brothers. He talks about the time when he finished school at Princeton and his disappointment of not being able to enjoy a job as an art historian.
High-Stakes Games
The time after that when he enrolled in The London School of Economics and his job after graduation at the Solomon Brothers investment firm. He shows us an inside look of his life there and the lives of people who gambled money in high-stakes games of bluffing and deception.
The book has a funny feel to it as Lewis has shown his comic side and made us all laugh from time to time. We get to find out why Michael dislikes the banking industry for the same reasons mentioned above and eventually resigned to write books like this one.
Greed and Gluttony
Despite that fact, this book definitely holds a lot of insight about that world which he was a part of for some time and describes a world of greed, gluttony, and astonishing fortune made in a non-caring way for people's emotions and feelings. You can see why a man like him and many others dislike this way of acquiring a fortune in this book filled with funny and serious, at the same time, content.
---
High-Frequency Trading
Check out this New York Times Bestseller as Michael explains some hard facts about the stock market and its effects on the people. He focuses mainly on telling us about his investigation on the high-frequency trading system in the US equity market thanks to his many interviews of people who have worked on Wall Street.
Front Running
He has some strong conclusions like the fact that the high-frequency system uses a prohibited method called "front running" orders that are placed by investors. Front running is a prohibited practice where an individual enters into equity that will later result in influencing the price underlying security.
On top of that, we read about how he has come to the conclusion that while the stock market was once known as the world's most public, most democratic financial market, now it is a what he calls "rigged market".
Rigged Market
People who feel the same way as Michael are mentioned in this book as a way to show his readers that his opinion is backed by strong critics who believe what he is saying to be true. So, the book shows us that he is not the only one who thinks that the stock market is a rigged market made to bring riches to people on the inside.
Masterworks
Michael Lewis truly deserves the achievements of many best-selling books of his as he speaks a lot of facts that we need to hear about the financial situation in the world as well as tell us amazing stories about famous world successes and inspiring and motivational tales. We could list many more books on this list but it is only about the 5 best books from Michael Lewis that we believe to be truly amazing.
---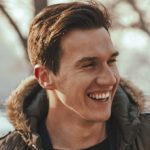 Michael is a graduate of cultural studies and history. He enjoys a good bottle of wine and (surprise, surprise) reading. As a small-town librarian, he is currently relishing the silence and peaceful atmosphere that is prevailing.